(ESPAÑOL) Haga clic en "Read More" para leer. (ITALIANO) Clicca su "Read more" per leggere. (FRANÇAIS) Cliquez sur "Read more" pour lire. (PORTUGUÊS) Clique em "Read more" para ler. (DEUTSCHE) Klicken Sie auf "Read more" um zu lesen.
Content In: The Paranormal

Voodoo Doll Curses in Light of Biblical Scripture
The Christian Bible reveals the serious sin that is committed in the practice of voodoo doll curses. But, are these curses real? Is voodoo just another religion that should not cause fear in anyone? What exactly does biblical scripture reveal about the things that practitioners of black magic and followers of voodoo carry out? Answers to these and more questions on this important topic are answered. Read more

What Is Involvement With the Occult?
America's fascination with the occult has revived the practiced of paganism in what was once a nation that honored, feared, and worshiped the God of heaven and his Son Jesus. Many have embraced the occult and paganism being ignorant of the numerous scriptures that serve as warnings of the consequences of such actions. An unnatural fear of death and inexplicable paranormal activity are just some of those consequences. However, God promises that full acceptance of his word will make us free--if we want freedom bad enough. Read more

The Wisdom of Egypt: Do the Lost Books of Moses Teach Magic?
The truth about the lost books of Moses and instruction in Egyptian magic, which was the treasures and wisdom of Egypt. In the book of Exodus, did God deliver Israel from slavery in Egypt through plagues worked by His power? Or did Moses practice magic? If so, is this a type of Christian magic? Get your answers from the Holy Bible. Read more

Are Psychic Abilities from God?
Some people appear to be born with psychic abilities that family and friends encourage them to develop. Are these abilities from God? Are they a gift from another realm that should be perfected? How does the Christian Bible answer these questions? Read more

Dangers of the Paranormal
Very rarely are the dangers of the paranormal taught even during what is called in depth Bible study. Learn what those dangers are. Read more

What Does the Bible Say about Clairaudience and Other Psychic Abilities?
Does the Word of God shed any light on clairaudience? Does it answer the questions: Are people born psychic? Are there psychic children? Are psychic abilities a gift from God? The Word of God indeed sheds light on these questions. In fact, it answers them. does. But exactly what does the Bible say about clairaudience? Let us find out. Many people, including Christians are amazed to learn that the Holy Scriptures answer all these very important and puzzling questions. Read more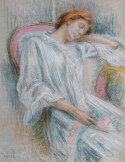 Christian Dream Interpretation
Many people seek how to interpret dreams with help from the astral plane. Unfortunately, they don't consider the wisdom found in the Bible to help them interpret dreams. True Christian dream interpretation does not have involve practice of the occult. Read more

A Christian View of Halloween
God's word presents a clear Christian view of Halloween and it's not a funny or pretty one. What's really behind Halloween celebrations? Read more

Seeing Auras
Discover whether the Christian Bible really says anything about seeing auras. Read more

Angel Healing: What Is It?
People, including Christians, who wrestle with mental and physical health problems are taking a look at angel healing. Read more

Cursed Objects and Enchantments: What Does the Christian Bible Say?
Can evil spirits be attached to inanimate objects? How do objects get cursed? What do I do if I have a cursed object? Can demons cause things to be enchanted? What exactly is a cursed object? Finally, does the Christian Bible provide answers to these important questions? Yes, and Plenty. Get biblical answers to these hard, and seemingly unanswerable questions in this eye-opening content, or by joining us for Bible study by Zoom. Read more

The Truth about Reiki: Have You been Deceived by the Masters?
There is much deception in the world, so we do well to test all things. And that is exactly what we are going to do when we question the absurd teachings of reiki, as we will discuss reiki from a Christian perspective. Read more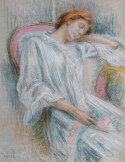 Understanding Recurring Dreams about People
Are you having recurring dreams about people for which there seems to be no explication? We know this type of dream not only can be disturbing, but also deceptive, so it's absolutely essential that we get understanding of what is happening. The Christian Bible offers the wisdom we need to understand how the power of the thoughts of others can cause us to have unexplained recurring dreams about people. There is no need to develop psychic abilities, but rather we need to turn to the Word of God. Read more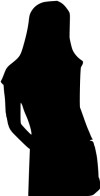 The Christian Bible on Soul Transfer and Soul Exchange: What Is a Walk-In?
Soul transfer and soul exchange, sometimes referred to as a walk in, is labeled by many people as a phenomenon associated with New Age thought. Is soul transfer possible or is something else taking place--something that is being disguised as soul exchange? Does the Christian Bible provide answers to these questions? Read more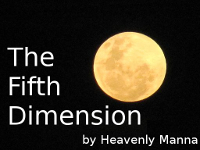 What Does the Bible Say about Paranormal Experiences?
In a desperate search for answers, more and more people are asking: What does the Bible say about paranormal experiences? And that's a good thing, because the Bible should be the only source of wisdom on the potentially dangerous and unknown world of the supernatural. Read more

Testing Messages from Angels
Messages from angels are said to contain the blessings of angel healing and the benefit of angel wisdom. However, keeping in mind that Satan can transform himself into an angel of light, how does the Christian believer test messages from angels to make sure they are truly from God? Read more

Is There Such Thing As Evil Angels?
Does the Christian Bible speak about spiritual beings known as evil angels? Yes, it does. Read more

I Think My House Is Haunted
There is a significant number of people who can honestly say: I think my house is haunted. Do they simply have an active imagination? Are they mentally unstable, or are they dealing with paranormal activity? How does the Bible explain paranormal activity and what does it direct the Christian believer to do? Read more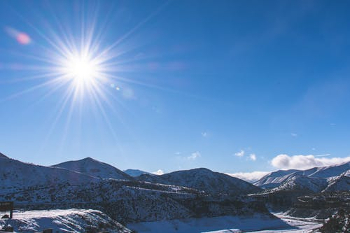 The Mysterious Star of Bethlehem Identified by The Christian Bible
The mystery of the Star of Bethlehem has baffled believers in Jesus as well as scoffers who despise the Christian message. Does the Word of God offer any real leads to an explanation of what that star was? Yes, it does! Actually, we believe the Star of Bethlehem is identified by the Scriptures of the Holy Bible. Read more

Meaning of Dreams: The Christian Bible Versus Psychology
Do dreams, sometimes referred to as "night visions" in the Christian Bible, predict the future? Psychology teaches that the meaning of dreams has nothing to do with future events. God's word, however, says otherwise. Real-life experience also says otherwise. Learn exactly what scripture reveals about dreaming and the prediction of future events. Read more

What Is the Difference Between Soul and Spirit?
Is the soul and the spirit the same? Does the Bible say that man has both? Discover answers to these questions. Read more

Living with Harmless Departed Spirits in Haunted Houses
Ghost hunters and busters might suggest living with harmless departed spirits in haunted houses for people who would prefer not to have to move. Parapsychologists, including those who claim to be Christians, seek to make people believe there are evil spirits, spirits of light, and neutral spirits. But is what they tell us about invisible beings really true? Learn what the Christian Bible actually says on ghost busting and exorcism. You will be amazed! Read more

A Christian View of Halloween
God's word presents a clear Christian view of Halloween and it's not a funny or pretty one. What's really behind Halloween celebrations? Read more

Ghosts Are Real According to the Christian Bible
What exactly does the Bible say on ghosts? Are ghosts evil? Get answers to these important questions. Read more

God's Word on Ghost Hunting and Real Exorcism
Should Christians who are experiencing paranormal Phenomena resort to ghost hunting and real exorcism? Read more
Search / Busque / Recherchez / Ricerca / Suche
, Wikimedia Commons. Multiple crosses image - Wikimedia Commons -