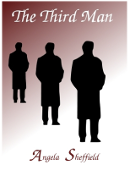 Was There A Curse On Helen's Romantic Life?
The Third Man by Angela Sheffield is based on a true story. Read chapter one now!
---
Resolver el misterio de las capacidades psíquicas
¿Son de Dios o Satanás las capacidades psíquicas? ¿Nacen psíquicas algunas personas? Obtenga respuestas a estas dudas pinchando en este enlace.
---
View Content By Specific Category
Christian Store Departments

Las experiencias cercanas a la muerte: ¿Qué dice la Biblia cristiana?
¡Véase un extracto de este libro que nos hace abrir los ojos!
---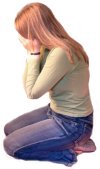 Help me with my unruly teenager!
Contact one of our nationally certified Christian life coaches who specializes in working with at-risk youth. Tell me more!
---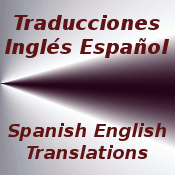 ---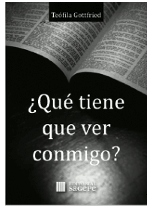 ¿Qué tiene que ver conmigo? por Teófila Gottfried
¿Qué tiene que ver conmigo lo que dice la Biblia? ¿Sirve en estos días lo que se cuenta allí? ¿No son anticuadas sus enseñanzas? ¿Qué tengo que ver yo con gente que vivió hace dos, cuatro o seis mil años? ¿Es posible aplicar a mi vida algo de lo que dice la Biblia? ¿O los Diez Mandamientos es todo lo que enseña? En tal caso ¿puedo considerarme "buena persona" si los cumplo? Lo que leemos en la Biblia tiene que ver con todos los seres humanos, sean cristianos o judíos, ateos o agnósticos, budistas, musulmanes o adherentes a alguna de las filosofías o nuevas religiones que surgen en el mundo. ¿Por qué? Ver mayor información sobre este libro dinámico.
---
Rising Hope Ministries
Prayer. Devotionals. Interactive Bible studies. And speak with a minister. Learn more!
---
Historias paranormales verídicas: ¿Explica la Biblia cristiana la quinta dimensión?
---
---
Most Recent Text Content:

The Law Of Attraction In Light Of The Christian Bible
It can be said of a certainty that the law of attraction is true whether we look at true events or the Scriptures of the Christian Bible. But, the power of the law of attraction is limited. Read more

Dame más de Paco de Alabastro: Letras en inglés
Las letras de Dame más de Paco de Alabastro han sido traducidas al inglés. The lyrics to Dame mas de Paco de Alabastro have been translated to English. Read more

Are Curses Real Or Superstition? The Christian Bible Answers
Unfortunately even many Christians believe that curses are not real, but rather no more than superstition. Others say that curses are only real if you believe in them. What do you say? More importantly, what does the Bible say? Get your answer from the Word of God. Read more

Can The Mind Be Cursed by Witchcraft Causing Thoughts To Lead To Physical Death?
The Christian Bible answers this important question about whether thoughts can be cursed by witchcraft, and actually cause physical death. The dark art of bewitching the mind of another person to cause their own thoughts to kill them is nothing new. Get the biblical answer to this puzzling and disturbing question. Read more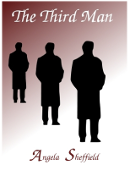 The Best Clean African American Romance Novels
Read the first chapter of The Third Man by Angela Sheffield for FREE! You will be hooked. If you like clean and Christian African American romance novels, you are probably having a hard time finding them. But, they have not disappeared altogether. Read more

The Miraculous Stories Of The Bible Are True. No Two Ways About It
How could Jonah have lived three days in the belly of a fish? And do we really believe the sun stood still and the moon stayed according to the account in Joshua? And what about the pillar of fire in Exodus in which God showed Israel the way by night? These stories and miracles of the Holy Bible sound unbelievable. In fact, they sound like they are a collection of fairy tales containing no truth. Or do they? Get your answers to these legitimate questions about the Holy Christian Bible. Read more

Do We Really Have To Honor A Bad Father And A Bad Mother According to Matthew 15:4?
When her biological father showed up, she was disrespectful to him. But her step-father reprimanded her for it. Was the young lady wrong? Or did her bad father not deserve honor from his daughter? What about Jesus' mandate in St. Matthew to honor our father and mother? Read more
---
Contenido en Español:
La vida extraterrestre: ¿qué dice la Biblia cristiana?
Pedro niega a Jesús tres veces - antes de que fuera bautizado con el Espíritu Santo
¿El rock pesado cristiano puede ser música de adoración y alabanza?
El mandato de guardar el sábado aparece en Génesis 2: ¿Verdad o mentira?
Featured Content

Corn Silk Tea for Stubborn Urinary Tract Infections
Corn silk tea, properly used, has proven very effective in clearing up urinary tract infections long before prescription medications were formulated, and which do not always give results. Corn silk tea is safe, economical, and easy to prepare. Read more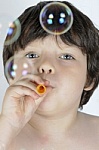 Lonely Children with an Imaginary Companion: Guidance from the Christian Bible
There are many lonely people in the world. Among them are lonely children, the group that is probably most likely to have an imaginary companion. Should interaction with an imaginary companion be encouraged or discouraged? Does the Christian Bible address this important topic and question? Yes, it does. Read more

Christian Translations by Heavenly Manna
Do you need to hire a Christian translator? Learn of the unique advantages you can enjoy when you leave your Christian translations to the Heavenly Manna team. Read more

Bible Proverbs on Parenting: Train up a Child
Bible proverbs on parenting usually are of great interest to Christian parents, regardless of the ages of their children. There is a proverb that says to train up a child in the way that he should go and when he is old he won't depart from it. However, the real life experiences of many Christian parents force them to admit that this biblical counsel just does not appear to be reliable. What is wrong? Read more

Jesus the Man and His Work
All genuine Christians are moved to say, "We'll work till Jesus comes." However, how many are focusing on Jesus the man and his work? Read more

Do We Really Have To Honor A Bad Father And A Bad Mother According to Matthew 15:4?
When her biological father showed up, she was disrespectful to him. But her step-father reprimanded her for it. Was the young lady wrong? Or did her bad father not deserve honor from his daughter? What about Jesus' mandate in St. Matthew to honor our father and mother? Read more

Learn the Bible through Christian Conversations
Friendly Christian conversations can be very rewarding for believers in Jesus with a genuine desire to learn the Bible. They also can be eye-opening for people of all faiths. Gain and share your knowledge of the word of God by participating in one of several discussions taking place at Heavenly Manna. We have published many articles, Bible studies and cheap Christian ebooks on a variety of very interesting topics. Read more
, Wikimedia Commons. Multiple crosses image - Wikimedia Commons -