(ESPAÑOL) Haga clic en "Read More" para leer. (ITALIANO) Clicca su "Read more" per leggere. (FRANÇAIS) Cliquez sur "Read more" pour lire. (PORTUGUÊS) Clique em "Read more" para ler. (DEUTSCHE) Klicken Sie auf "Read more" um zu lesen.
Content In: Grab Bag (Very Interesting)

Affordable Spanish English Article Translations
Do you need affordable article translations for your website, blog, ezine, magazine, or newsletter? We provide quality general, Christian, medical, and scientific translations from and into English to help you meet your business needs and goals. Read more
Christian Ministry to the Elderly: Usefulness of Activities
They say that children are our future. What then are the elderly? They are the present and the past that can greatly influence the future--our children. Learn how effective Christian ministry to the elderly can and often should involve bringing the mature and the immature together. Elderly Christians, especially those who have served God since their youth, are also our future. Read more
Low Car Insurance Quotes: What You Should Know
Why do so-called low car insurance quotes vary greatly from company to company? Does it always have to do with your driving record? Does it have to do with having driven without insurance? These are things that agents will tell you. But, here is what you should know to make the best decision for coverage at the best prices. Read more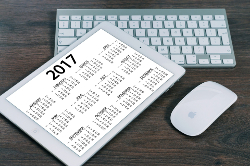 The Heavenly Manna Blog
Through our Christian blog you'll learn to view current events from a biblical perspective. And keep up with what our ministry is doing. Read more

Volunteer Translators Needed for Christian Ministry
Learn of the exciting opportunities for volunteer translators at Heavenly Manna ministries. We are looking for help with translations in a variety of language pairs including: English, Spanish, French, German, Italian, and Portuguese. As a translator you are given full credit for your work; and we will serve as professional reference for you. Read more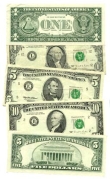 Should Christian Web Sites Earn Money With Google AdSense? Yes!
Christian web sites that run Google AdSense sometimes feature ads promoting teachings, services, and merchandise that are anti-Christian, according to biblical scripture. Fortunately, Google AdSense accounts come with the freedom to block entire domains or specific web pages that you do not want to appear on your site. Read more

Insignia Digital Camera: It's Also Perfect For Users of Linux
The Insignia digital camera is fairly economical, yet users of practically any flavor of Linux can use. It offers just enough features to satisfy those who don't need expensive feature-rich cameras. Read more

Christian Authors: Gain Exposure For Your Self-Published Book
You must advertise your self-published book if you hope to achieve sales and readers who faithfully follow you. Christian authors gain exposure by selling their books in our store through their author page featuring a thumbnail of the cover, a synopsis, an extract, an author biography, and a photo if desire. We offer some of the most affordable advertising rates for self-published Christian writers on a shoestring budget. Read more

Why Am I Still Single? A Question Many Christian Singles Are Asking
Are you among the numerous Christian singles who are asking the troubling question, Read more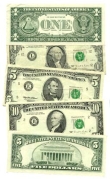 Outstanding Women in Business
Linda Solomon, Anita Roddick, and Carol Bartz are all considered outstanding women in business. What can both men and women learn from their true stories of success? What can Christian women in business learn from these ladies? Read more

The Cosmos: What Is It in Reality?
If you have ever pondered the meaning of the cosmos, read this article. Read more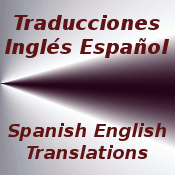 Do You Need Christian Translations to the Spanish Language?
If you would like to sell your Christian book in English to readers in Spain, Latin America and other Spanish-speaking countries and communities around the world, you are probably in need of Christian translations to the Spanish language. If so, our Christian translators would be delighted to be entrusted with taking your message or story to the Spanish-speaking world. Read more

Does Federal Express Shipping Really Deliver to P.O. Boxes? No!
Business owners who were told that Federal Express Shipping now ships to post office boxes learn that that is not at all true. Recipients of packages shipped through them learn the same--the hard way. Read more

Are You Terrified of Death?
Millions of people are literally terrified of death. Consequently, they hate that they were ever born, because they must one day die. Learn the counsel that the Word of God offers to them. Read more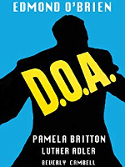 Review of D.O.A. 1949 for Christian Movie Discussion
D.O.A. 1949, starring Edmond O'brien as Frank Bigelow, is an excellent movie of classic American cinema that can, and should generate a very lively Christian movie discussion. Read more

The Civil Rights Movement: Could It Have Begun Before Rosa Parks?
President Chester Arthur and Lizzie Jennings could rightfully be considered possible inspiration to Rosa Parks, Dr. Martin Luther King Jr. and the Civil Rights Movement. Read more

Is Astrology A Sin? Were Not The Wise Men Astrologers?
Some ask why the practice of astrology would be a sin if the wise men were astrologers. After all, they followed the Star of Bethlehem to the location of the baby Jesus to worship Him. How do we reconcile this with Scriptures from the Christian Bible that condemn astrology? Read more

African Proverbs and Sayings: Wisdom For Life
These thought-provoking proverbs and sayings from Africa offer advice, warning and counsel for all generations of every nation. Read more

How to Choose a Spanish English Translator
These tips for choosing a Spanish English translator will help you to make wise choices regarding the translation of your content from or into the Spanish language. Read more

Gilligan's Island: The Best Episodes Teach Life Lessons: Life Lessons for Children
Many of those old shows such as Gilligan's Island were and still can be good babysitters of children. They presented positive and patriotic messages for America's youth. Read more
Council of Elders: Christian Encouragement for Elderly Christians
Do you have a Christian ministry to the elderly? Are you looking for activities that foster Christian encouragement for elderly believers? If so, you don't want to miss out on the success that group facilitators and activities directors are experiencing through the use of Council of Elders by Heavenly Manna. Encouragement for elderly Christians comes easily and naturally with this very economical new series. Read more

Are There Different Types of Racism?
Some people believe that there are various types of racism and bigotry. Others believe that everyone who holds negatives views and opinions about an ethnic group based solely on race are racists--and all the same. Read and share your opinion. Read more

Lord Maitreya: The New Age Christ and Master of the World?
Is lord Maitreya the Christ on which New Agers are waiting? Will he be the master of the world? Is there a New Age lie that has deceived millions, including the so-called masters of wisdom? Read more
Low Car Insurance Quotes: What You Should Know
Why do so-called low car insurance quotes vary greatly from company to company? Does it always have to do with your driving record? Does it have to do with having driven without insurance? These are things that agents will tell you. But, here is what you should know to make the best decision for coverage at the best prices. Read more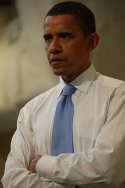 Is Obama Faith Biblical? A Look at His Proposed World Peace Solutions
The information in this article was taken directly from the official website of Mr. president-elect Barack Obama on Tuesday, November 11, 2008. Obama faith is compared to Christian faith. Read more
Search / Busque / Recherchez / Ricerca / Suche
, Wikimedia Commons. Multiple crosses image - Wikimedia Commons -