Truth really can be stranger than fiction.
First Page - Now launched! All the stories are true, or based on real events. Unlimited reading for $4.99 / month. No downloads. Read on your phone, tablet or computer.
La verdad puede ser más extraña que la ficción.
First Page - ¡Ya está en marcha! Todas las historias son verídicas, o están basadas en hechos reales. Lectura ilimitada por $4.99 / mes. No hay que descargar nada. Lea en su teléfono, tableta u ordenador.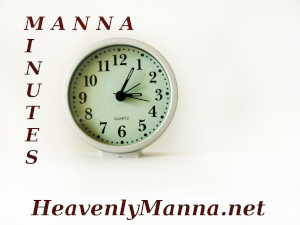 Manna Minutes Podcast: Eye-opening Bible study in less than five minutes! Access all episodes here.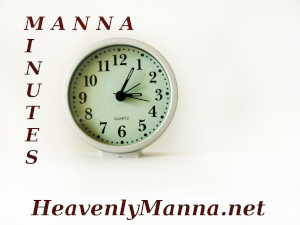 El podcast Manna Minutes: ¡Estudio bíblico que nos hace abrir los ojos en menos de cinco minutos! Acceda a todos los episodios aquí.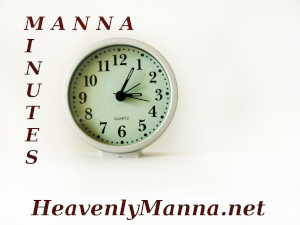 Manna Minutes Podcast Auf Deutsch: Augenöffnendes Bibelstudium in weniger als fünf Minuten! Alle Episoden finden Sie hier.

---
Is The Covid-19 Vaccine Mandate Of God? Or Is It Evil?
Did you know the Word of God (the Christian Bible) speaks directly against what governments are doing with Covid-19 vaccine mandates? Get the facts here
¿Viene de Dios el mandato de vacuna contra el Covid-19? O ¿acaso es malo?
¿Sabía que la Palabra de Dios (la Biblia cristiana) condena de manera directa lo que los gobiernos están haciendo a través de los mandatos de vacuna contra el Covid-19? Obtenga los hechos aquí.
---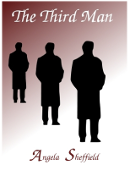 Was There A Curse On Helen's Romantic Life?
The Third Man by Angela Sheffield is based on a true story. Read chapter one now!
---
Should A Christian Practice Yoga Or Pilates? The Shocking Truth
Perhaps you practice yoga for health reasons, or to reduce stress. But, do you really know the diabolical goal of any form or style of yoga, including pilates? Get your answers here
La verdad espeluznante sobre el yoga revelada por la Biblia cristiana
Quizás practiques yoga por motivos de salud o para reducir el estrés. Pero, ¿realmente conoces el objetivo diabólico de cualquier forma o estilo de yoga, incluido el pilates? Obten tus respuestas aquí.
---
Communicating With The Dead: Learn The Shocking Truth
The spirit you think is mom, dad, or some other loved one from beyond the grave is NOT your loved one. But, what about the "proof" that the living can indeed talk to the dead? Let God's Word open your eyes to a deception that is pure evil. Read Spirits Of The Deceased
Comunicarse con los muertos: La impactante verdad
El espíritu que parece ser tu madre, padre o algún otro ser querido tuyo desde el más allá NO es tu ser querido. Pero, ¿qué hay de "la prueba" de que los vivos pueden comunicarse con los muertos? Permite que la Palabra de Dios te abra los ojos para que veas el engaño que es de la maldad pura. Te invitamos a leer ¿Están los muertos entre los vivos?
View Content By Specific Category
---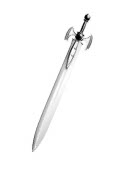 Capital Punishment Is Sanctioned By The Bible
Christians and believers in the Bible, the Word of God calls for the death penalty for first degree murder, rape, and other acts of violence. The Bible tells us to behold the goodness AND the severity of God whose Word--including in the New Testament--does NOT speak against capital punishment Read the scriptural proof now.
La Biblia sanciona la pena capital
Cristianos y creyentes en la Biblia, la Palabra de Dios pide la pena de muerte para el asesinato en primer grado, la violación y otros actos de violencia. La Biblia nos dice que contemplemos la bondad Y la severidad de Dios, cuya Palabra -incluso en el Nuevo Testamento- NO habla en contra de la pena capital. Lea ahora la prueba bíblica.
---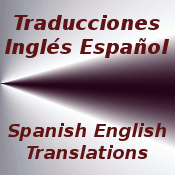 ---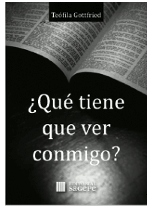 ¿Qué tiene que ver conmigo? por Teófila Gottfried
Lo que leemos en la Biblia tiene que ver con todos los seres humanos, sean cristianos o judíos, ateos o agnósticos, budistas, musulmanes o adherentes a alguna de las filosofías o nuevas religiones que surgen en el mundo. ¿Por qué? Ver mayor información sobre este interesante libro.
---
Christian Paramedics and Emergency Medical Technicians: The Challenges Faced

God in Emergency Medical Services
We sometimes forget that God has placed some of his servants in emergency medical services (EMS), fire fighting and law enforcement. There are unique challenges that these brethren face of which few Christians are aware. A few Christian paramedics and emergency medical technicians (EMTs) have admitted that working in EMS really challenged their faith in God. In fact, the words of some are, "Working in EMS will either make or break your faith."
Christian Paramedics and EMTs and Conflict in EMS
What are some of the challenges faced by Christian paramedics and EMTs? That answer varies depending on working conditions and region. There are some significant differences in EMS in rural areas as opposed to large cities. Challenges also can arise from the prevailing attitudes and religious beliefs of the area, if those attitudes are anti-Christian.
One problem that presents as early as the first few days of classroom instruction in the basic theories of basic life support (BLS) is disturbing jokes. Few laypeople are aware of the callous remarks and the sick jokes that many EMS students and their instructors habitually make. This twisted form of conversation and behavior continues before and after they become providers in EMS. Christian paramedics and EMTs have experienced how disturbing it is to hear laughter when discussing medical intervention into real life tragedies.
Instructors in EMS who instruct while still working in the field often will share real life experiences to supplement written material and facilitate learning. Comments such as, "I'll bet he's popular with the ladies now," after hearing of a patient being left a quadriplegic, is disgusting to the true believer. Graphic images and videos of real patients who have suffered grotesque injuries and causes of death regularly elicit comments such as: Cool! Sweet! and even Nice! Should individuals who make such comments even be deemed mentally sound and fit to work in EMS? This is only the tip of one aspect of the field in which the spirit of Christian paramedics and EMTs is vexed on a regular basis.
This is in addition to the constant and shameful use of profanity by instructors as well as students. When teaching the need for rapid transport of a critically injured patient, the instructor might say, "In a case like this, you'll want to get the he** out of there so your a** doesn't get in trouble." When complaining of lifting an obese patient, it's not uncommon for medics to speak of having to haul a heavy "mother f***ker." Patients can be a nightmare to deal with. However, never should professional health care providers take the liberty to call them out of their name or to joke and laugh about their injuries, suffering, and death.
An Excuse for Vulgarity in EMS?
Many providers of EMS "justify" their disturbing and sick sense of humor by explaining that it's their way of dealing with the horrors of the field. Why can't Christian paramedics and EMTs be understanding of that? The question is, "Why should anyone be understanding of making fun, whatever the "reason" might be, of the injuries, suffering, and death of someone else? Christian paramedics and EMTs as well as the general public might remind EMS providers that they or their loved ones might be a patient in the back of an ambulance one day. They or their loved one might be the real life case to be discussed in a classroom for learning. How understanding would they be of jokes and laughter at their own injuries, suffering, and/or death? How understanding would they be of jokes and laughter at the injuries, suffering, and/or death of their loved one?
How Christian Paramedics and EMTs View Death
Obviously, facing the death of patients is a reality in EMS. This is something that Christian paramedics and EMTs understand, as well as providers who are not believers in Jesus. However, followers of Christ know that going six feet under is not the end of someone's existence. There is the constant remembrance for the need to be at peace with Jesus before entering eternity. This is not a concern in the minds of the average co-workers of Christian paramedics. Consequently, death, for Christian paramedics, is not always viewed as better than life as a quadriplegic or blind or maimed, etc. Jesus warned, "...It is better for thee to enter into life halt or maimed, rather than having two hands or two feet to be cast into everlasting fire" (KJV, Matthew 18:8).
Christian Support for the Brethren in EMS
Sadly, there are few support groups for Christian paramedics and EMTs that truly offer support and fellowship. May God's people who do not work in EMS remember in prayer their brothers and sisters in Christ who do. May believers in Jesus who are medics, fire fighters, and law enforcement officers have a mind to love, support, and have fellowship with one another.
Related Reading by Heavenly Manna
From Basic to Advanced Emergency Medical Technician
EMT Basic Training and EMT experience: Bridging the Gap - Part I
How an EMT Uses OPQRST for Medical Patient Assessment
Is Hands Only CPR Real Cardiopulmonary Resuscitation?

Copyright notice: This website and its content is copyright of © Heavenly Manna (HeavenlyManna.net) 2002-2016.

Comments/Comentarios:
To all my fellow EMS workers. There are sites out there for Christian EMS, I created one just so we can learn and share the Gospel through our Job. And how to reach the lost. This site is also open to anyone. thank you. *****
http://​paramedicsforchrist.w​eebly.com/
by: Frank McBride
Posted on 2012-04-11 15:39:48
---
I am a christian. I am a Paramedic. I am an educator in the field and in a classroom. would some consider my sense of humor darker? yes they would. do I feel there is any reason for profanity in this field or in the class room? most certainly NOT. Do I see a graphic picture of an injured individual as interesting? I certainly do. Its a learning experience. It stimulates my mind to imagine the mechanism of injury, the possible complications and the many possible treatments. Is "cool" or "wow" or even "sweet" an offensive term to use when seeing those graphic photos? no, it is not. Those Student's minds are wondering the same things they just have not matured in the field enough.Do I think "stupid" should hurt? Yes I do. Have I laughed after a call at someones stupidity? yep. Have I felt pity for the family of someone who fell victim to there own stupidity? More times than I can count. What I can say about this article is this. I find it to be a very judgmental view of my profession and my peers. What others may see as insensitive is in fact a coping mechanism regardless of how you feel. There is a line that none of us should cross and I am sure you have seen that line crossed but you a grouping a large number of professionals with a equally large group of nonprofessionals. Maybe you should spend more time in the field and your Bible before you write again. Maybe you just might see how judgmental you are and how non sympathetic you are to those of us who can look at a picture and not whence or chuckle at the demise of an idiot all while saving your dad from that massive MI after we spent half the night crying our eyes out with our head in our wives laps because of the 2 year old we could not save despite being on our "A" game. Better yet, maybe your not in the field because you wear your feelings on your shoulder and those feeling got in the way of your patient care. Have a good day
by: Eric
Posted on 2014-03-17 18:30:31
---
To Eric:

I am an AEMT, so I don't need to be told that graphic pics of injuries are learning experiences. Since when does a learning experience equate to a joke? It's amazing how you accuse me of being judgmental when you judge that it is NOT offensive to say sick things like "sweet" and "cool" in response to suffering. It is VERY offensive to many people. Who are you to tell those people NOT to be offended?! Maybe you are the one who should spend more time reading the Bible which tells us that to accuse someone of something of which you yourself are guilty is called hypocrisy. Don't tell other people what should and should NOT offend them! Perhaps I should have included the angry comments of the students who spoke against our classmates for making insensitive remarks, which unmasks the so-called coping mechanism of the immature. I made no speculations in the article. I gave REAL facts. So, don't speculate about whether I am in the profession. I am STILL an AEMT who has seen death, sickness, abuse, suffering, and injury. And, I, as well as other medics, thank God, know how to cope without making what would be considered extremely offensive remarks by a large group of people. Yes, I have personally heard the disgust from many who were shocked by this ugly truth. It is offensive to them. And, you have no right to tell them NOT to be offended. This is one of the real challenges faced by medics filled with the Spirit of Christ. Not one of us would have said anything so rotten had we looked at the horrific physical injuries that the Savior suffered on the cross.
by: Heavenly Manna
Posted on 2014-03-17 22:44:48
---
I agree, here is NYC most medics have a nasty attitude toward patients in every way. Unfortunately even the instructors make a joke of others sickness , injuries and corpse. I find it offensive because i read the bible. Unfortunately i will have to work with people like these.
by: Wilfredo
Posted on 2014-10-11 05:15:16
---
To Wilfredo:

Yes, I completely agree. I am an AEMT and Christian, and I know that while it does not bother my co-workers, even those who go to church, since going to church does not give one a relationship with Jesus, it bothers me. Anyway, yes, we have to work with them. It's just hard sometimes, and their remarks very disgusting. And, you're right about the instructors. All of my instructors except for one, made sick jokes. Anyway, I love to hear from other Bible-believing medics!
by: Anna
Posted on 2014-10-11 14:37:05
---
I would like to first start by saying thank you for sharing this article. I have only been a paramedic for 3 years and it has definitely been a struggle maintain my faith in this field. What I am about to say please know is say in brotherly love and with the desire to stimulate productive DISCUSSION(not argument). Reading your article it sounded like someone that was close to an EMS worker but not someone working in the field. I urge you strongly to take a step back, try and step into someone else's shoes and reread your article. It has a strong judgemental tone towards anyone that does not share your beliefs or copes in a way that is different from your own. It felt very out of touch from my present reality, that is not to say I am not a compassionate person but we obviously have different ways of coping. Please remember that we as Christians are called to LOVE EVERYONE, God is compassionate and merciful. His grace has been extended to us not so we can tell others what they are doing is wrong but to show them who God is! We are sinners just as they are! We are NO BETTER. I understand your frustration with those that do not show their emotion as you do, but step back. Look at the situation from their point of view and withhold your judgment. Make an effort to understand, and AFTER you do that ask GOD what the appropriate course of action is. This is a lesson I am being taught over and over, when those comments make you sick it should fill you with compassion for the person saying them. Please remember that I say this as a brother in Christ, LOVE one another as Christ loves the church. One another does not just mean other Christians. God bless and stay safe.
by: Mathias
Posted on 2017-03-16 06:11:11
---
To Mathias:

First of all, this article was indeed written by an advanced EMT (AEMT). Far too many people think that Christian love is a powder-puff way of dealing with ungodly and ugly behavior. It is not. When something is wrong in the eyes of God--and joking about the suffering of others is wrong with a capital W--it is to be dealt with, because it is not man's opinion, it is correction from the Word of God. What does proverbs 13:24 tell us? The parent who LOVES his child spanks him when he does wrong. Spanking, in man's eyes, does not appear to be love. That is because we do not consider the biblical definition of love. The Bible commands us to warn and to preach what God's Word says. If we are convicted, that is a good thing. God can change us when we yield to conviction.
by: Heavenly Manna
Posted on 2017-03-16 10:13:15
---
Send Comments or a Private Message about One of Our Services / Envíe Comentarios o un Mensaje Privado acerca de nuestros servicios
Once comments reach 10, they close. IF YOU USE PROFANITY, WE WILL REJECT YOUR COMMENT AUTOMATICALLY.
We're a small team, please be patient as we review comments.
, Wikimedia Commons. Multiple crosses image - Wikimedia Commons -