(ESPAÑOL) Haga clic en "Read More" para leer. (ITALIANO) Clicca su "Read more" per leggere. (FRANÇAIS) Cliquez sur "Read more" pour lire. (PORTUGUÊS) Clique em "Read more" para ler. (DEUTSCHE) Klicken Sie auf "Read more" um zu lesen.
Content In: Christian Spiritual Warfare

Spiritual Warfare: Fact Or Fiction?
It should be encouraging to know that even baby Christians can grasp basic truths regarding the reality of spiritual warfare for which all serious believers must embrace. Read more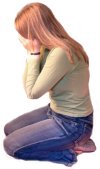 Christians Beware: Satan Attacks the Mind - Part II
We continue our look at why some Christians warn, "Guard your heart and mind," because Satan attacks the mind. Does not the word of God teach that Christians have the mind of Christ (1 Corinthians 2:16)? Should we believe that Satan attacks the mind of Christ in his followers? Demonic mind control is very dangerous even when it is only in the form of specific defeating thoughts or general negative thinking. Learn scripturally sound instructions for how to successfully resist in the power of Jesus when Satan attacks the mind. Reading of part I is strongly recommended to understand and benefit from this read. Read more

Spiritual Warfare: Fact Or Fiction?
It should be encouraging to know that even baby Christians can grasp basic truths regarding the reality of spiritual warfare for which all serious believers must embrace. Read more

Resist the Devil: The Heart of Spiritual Warfare
The word of God instructs the Christian believer to resist the devil; how can a man resist a spirit? Learn what every true soldier of Christ must know for effective spiritual warfare. Read more

Resist the Devil: The Heart of Spiritual Warfare
The word of God instructs the Christian believer to resist the devil; how can a man resist a spirit? Learn what every true soldier of Christ must know for effective spiritual warfare. Read more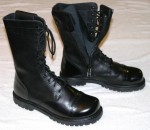 How To Use The Armor Of God: The Shoes Of Peace
This article is the third in a series of six which deals exclusively with the armor of God for Christian spiritual warfare described in the sixth chapter of the book of Ephesians. The reader is strongly recommended to study the articles in sequence as previously taught truths will not be repeated. Read more

Authority in the Name of Jesus and Spiritual Warfare
Throughout the Old Testament, the children of Israel repeatedly went to war against the enemies of God. Likewise, throughout the New Testament, God's people, spiritual Israel (Romans 2:28-29), go to spiritual war against the enemies of God who are men inspired by the evil entities of the kingdom of darkness. Read more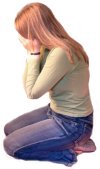 Christians Beware: Satan Attacks the Mind - Part I
Some Christians warn, "Guard your heart and mind," because Satan attacks the mind. The Bible, however, teaches that Christians have the mind of Christ (1 Corinthians 2:16). Are we then to believe that Satan attacks the mind of Christ? While such a question might sound like a valid argument against the need to guard your heart and mind, it is not. Demonic mind control takes various forms: hallucinations, mental illness, adherence to satanically inspired philosophies, and defeating thoughts. Read more

How To Use The Armor Of God : The Breastplate Of Righteousness
Learn what the breastplate of righteousness is and how to dress in this piece of the armor of God for spiritual warfare. Read more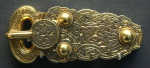 The Armor Of God for Christian Spiritual Warfare: The Belt Of Truth
This article is the first in a series of studies on how to dress in the armor of God, beginning with the girding of the loins with the belt of truth. Read more

Binding and Loosing and Demonic Possession
Matthew 12:29 speaks of binding the strong man and is often associated with deliverance of someone from demonic possession through binding and loosing power granted to Christian believers. But, is this the meaning of the scripture? Read more

Hearing Voices of Spirits: Satanic Influence in Our Lives
Learn how the Christian Bible connects hearing voices of spirits with satanic influence in our lives. The story of Job is only one real life example of how what is said in heaven affects what happens here on earth. Read more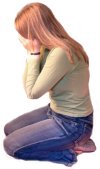 Christians Beware: Satan Attacks the Mind - Part I
Some Christians warn, "Guard your heart and mind," because Satan attacks the mind. The Bible, however, teaches that Christians have the mind of Christ (1 Corinthians 2:16). Are we then to believe that Satan attacks the mind of Christ? While such a question might sound like a valid argument against the need to guard your heart and mind, it is not. Demonic mind control takes various forms: hallucinations, mental illness, adherence to satanically inspired philosophies, and defeating thoughts. Read more

Resist the Devil: The Heart of Spiritual Warfare
The word of God instructs the Christian believer to resist the devil; how can a man resist a spirit? Learn what every true soldier of Christ must know for effective spiritual warfare. Read more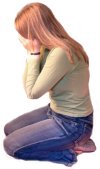 Christians Beware: Satan Attacks the Mind - Part II
We continue our look at why some Christians warn, "Guard your heart and mind," because Satan attacks the mind. Does not the word of God teach that Christians have the mind of Christ (1 Corinthians 2:16)? Should we believe that Satan attacks the mind of Christ in his followers? Demonic mind control is very dangerous even when it is only in the form of specific defeating thoughts or general negative thinking. Learn scripturally sound instructions for how to successfully resist in the power of Jesus when Satan attacks the mind. Reading of part I is strongly recommended to understand and benefit from this read. Read more

Hearing Voices of Spirits: Satanic Influence in Our Lives
Learn how the Christian Bible connects hearing voices of spirits with satanic influence in our lives. The story of Job is only one real life example of how what is said in heaven affects what happens here on earth. Read more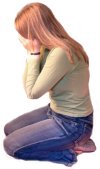 Christians Beware: Satan Attacks the Mind - Part I
Some Christians warn, "Guard your heart and mind," because Satan attacks the mind. The Bible, however, teaches that Christians have the mind of Christ (1 Corinthians 2:16). Are we then to believe that Satan attacks the mind of Christ? While such a question might sound like a valid argument against the need to guard your heart and mind, it is not. Demonic mind control takes various forms: hallucinations, mental illness, adherence to satanically inspired philosophies, and defeating thoughts. Read more

The Power of Words for Blessing and Cursing: It Is Limited
In our article, What Does the Chistian Bible Say About the Power of Words?, we learned that the power of the spoken word is behind blessings and curses. Some might, therefore, wonder if we're all vulnerable to the words of others. Can blessing and cursing be pronounced at the will of man, and affect the individual/s who are the target of the power of words? Read more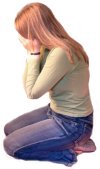 Christians Beware: Satan Attacks the Mind - Part I
Some Christians warn, "Guard your heart and mind," because Satan attacks the mind. The Bible, however, teaches that Christians have the mind of Christ (1 Corinthians 2:16). Are we then to believe that Satan attacks the mind of Christ? While such a question might sound like a valid argument against the need to guard your heart and mind, it is not. Demonic mind control takes various forms: hallucinations, mental illness, adherence to satanically inspired philosophies, and defeating thoughts. Read more

Authority in the Name of Jesus and Spiritual Warfare
Throughout the Old Testament, the children of Israel repeatedly went to war against the enemies of God. Likewise, throughout the New Testament, God's people, spiritual Israel (Romans 2:28-29), go to spiritual war against the enemies of God who are men inspired by the evil entities of the kingdom of darkness. Read more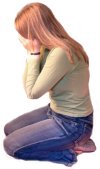 Christians Beware: Satan Attacks the Mind - Part II
We continue our look at why some Christians warn, "Guard your heart and mind," because Satan attacks the mind. Does not the word of God teach that Christians have the mind of Christ (1 Corinthians 2:16)? Should we believe that Satan attacks the mind of Christ in his followers? Demonic mind control is very dangerous even when it is only in the form of specific defeating thoughts or general negative thinking. Learn scripturally sound instructions for how to successfully resist in the power of Jesus when Satan attacks the mind. Reading of part I is strongly recommended to understand and benefit from this read. Read more

Resist the Devil: The Heart of Spiritual Warfare
The word of God instructs the Christian believer to resist the devil; how can a man resist a spirit? Learn what every true soldier of Christ must know for effective spiritual warfare. Read more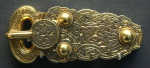 The Armor Of God for Christian Spiritual Warfare: The Belt Of Truth
This article is the first in a series of studies on how to dress in the armor of God, beginning with the girding of the loins with the belt of truth. Read more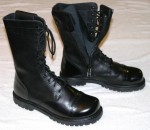 How To Use The Armor Of God: The Shoes Of Peace
This article is the third in a series of six which deals exclusively with the armor of God for Christian spiritual warfare described in the sixth chapter of the book of Ephesians. The reader is strongly recommended to study the articles in sequence as previously taught truths will not be repeated. Read more

Authority in the Name of Jesus and Spiritual Warfare
Throughout the Old Testament, the children of Israel repeatedly went to war against the enemies of God. Likewise, throughout the New Testament, God's people, spiritual Israel (Romans 2:28-29), go to spiritual war against the enemies of God who are men inspired by the evil entities of the kingdom of darkness. Read more
Search / Busque / Recherchez / Ricerca / Suche
, Wikimedia Commons. Multiple crosses image - Wikimedia Commons -