---
Is The Covid-19 Vaccine Mandate Of God? Or Is It Evil?
Did you know the Word of God (the Christian Bible) speaks directly against what governments are doing with Covid-19 vaccine mandates? Get the facts here
¿Viene de Dios el mandato de vacuna contra el Covid-19? O ¿acaso es malo?
¿Sabía que la Palabra de Dios (la Biblia cristiana) condena de manera directa lo que los gobiernos están haciendo a través de los mandatos de vacuna contra el Covid-19? Obtenga los hechos aquí.
---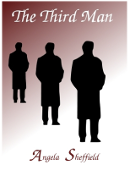 Was There A Curse On Helen's Romantic Life?
The Third Man by Angela Sheffield is based on a true story. Read chapter one now!
---
Should A Christian Practice Yoga Or Pilates? The Shocking Truth
Perhaps you practice yoga for health reasons, or to reduce stress. But, do you really know the diabolical goal of any form or style of yoga, including pilates? Get your answers here
La verdad espeluznante sobre el yoga revelada por la Biblia cristiana
Quizás practiques yoga por motivos de salud o para reducir el estrés. Pero, ¿realmente conoces el objetivo diabólico de cualquier forma o estilo de yoga, incluido el pilates? Obten tus respuestas aquí.
---
View Content By Specific Category
Christian Store Departments

Las experiencias cercanas a la muerte: ¿Qué dice la Biblia cristiana?
¡Véase un extracto de este libro que nos hace abrir los ojos!
---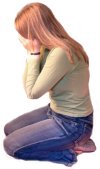 Help me with my unruly teenager!
Contact one of our nationally certified Christian life coaches who specializes in working with at-risk youth. Tell me more!
---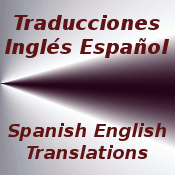 ---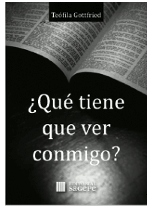 ¿Qué tiene que ver conmigo? por Teófila Gottfried
Lo que leemos en la Biblia tiene que ver con todos los seres humanos, sean cristianos o judíos, ateos o agnósticos, budistas, musulmanes o adherentes a alguna de las filosofías o nuevas religiones que surgen en el mundo. ¿Por qué? Ver mayor información sobre este interesante libro.
---
Entender la dimensión desconocida del mundo real: Revelaciones divinas
La Biblia cristiana de cobertura a cobertura trata sobre todo lo relacionado con la dimensión desconocida, también llamada la quinta dimensión. Más información aquí.
---
Historias paranormales verídicas: ¿Explica la Biblia cristiana la quinta dimensión?
---
---
(ESPAÑOL) Haga clic en "Read More" para leer. (ITALIANO) Clicca su "Read more" per leggere. (FRANÇAIS) Cliquez sur "Read more" pour lire. (PORTUGUÊS) Clique em "Read more" para ler. (DEUTSCHE) Klicken Sie auf "Read more" um zu lesen.
Content In: Misconceptions About Christianity

Miracles: The Works Of All Great Servants Of God?
Although true believers believe all of God's word and know that he's still the worker of miracles, they must guard against associating miracles with great servitude. Read more

What Is True Christian Love? - Part II
In What Is True Christian Love? - Part I we dealt with the biblical definition of love, according to Christian love verses of the scriptures, and answered the question: What does the Bible say about love? Answering this question greatly helps to clear up common misconceptions about charity (love). In part II we take a look at what God's word says about putting true Christian love into practice. To fully benefit from these reads, it's advisable to begin reading part I. Read more

Is God Unfair to Visit the Iniquity of the Fathers on the Children?
Understandably, several people have judged that God is unfair when they read the Scripture of Exodus, chapter 20, verses three to five, in which the Lord says He is a jealous God, visiting the iniquity of the fathers upon the children unto the third and fourth generation. How can we possibly say that God is fair in light of this? Because there is a vital truth we have not understood. Get your answer here. Read more

Does Reading the Bible Convince One of His Need for Salvation?
Some Bible instructors and preachers who profess Christianity teach that it's impossible for someone to truly learn the gospel of Jesus and receive him as Savior simply by reading the Bible. Read more

Mary the Mother of Jesus Christ: What Does the Christian Bible Say about Her? - Part II
This is a continuation of Mary the Mother of Jesus Christ: What Does the Christian Bible Say about Her? - Part I We take a look at what the word of God says about praying to Mary the Mother of Jesus Christ and answer the question of whether she makes intercession for the saints and "Was she born a sinner like everyone else?" Read more

What Is the Meaning of the Rosary?
What exactly is the meaning of the rosary and what does scripture from the Bible, the word of God, say about that meaning? Read more

Commentary on Matthew 5:17: The Truth About Christian Orthodoxy and the Orthodox Church
This commentary on Matthew 5:17 brings to light how the orthodox church, also known as Christian Orthodoxy has twisted the words of Jesus to justify their desire to hold on to the Law of Moses instead of submitting to the Law of Christ. Yes, indeed, Jesus did not come to destroy the Law. However, orthodox Christians tend to ignore that the Law has changed. Read more

The Rock of Salvation Ordained Saint Peter the First Pope?
Jesus, the Rock of salvation, said to the apostle Peter: Upon this rock I will build my church, and the gates of hell shall not prevail against it. Did Christ, with these words, ordain Saint Peter the first pope of his church? Read more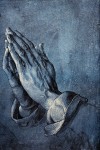 Does God Really Hear Prayer?
Excerpt: Those who believe they've received an answer to their prayers for a particular thing would affirm that God does indeed answer prayer. Those who don't believe they've received an answer to their prayers may tend to reject faith in prayer. Read more

Is the Heartland Vineyard Church a Cult?
One of the definitions for the word Read more

Who is the Only Begotten Son of God, the First Begotten of the Dead and the Firstborn of Creation?
There is genuine confusion regarding just who is the only begotten Son of God, the first begotten of the dead, and the firstborn of creation. This is a most unique read that begins with an interesting test of your knowledge of just who Jesus, the Son of God is. Any confusion on the biblical identity of Christ is guaranteed to be cleared away. Read more

The Apostle Peter Accused Of Racism
A pastor once accused the apostle Simon Peter of having harbored racial prejudice against gentiles, based on the scripture of Acts 10:28. Does the scripture speak of racial prejudices or of something else? Read more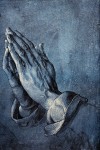 Prayer Against Corona Virus: What Is Missing From The Message?
What is wrong with encouraging and even urging people to lift up prayer against the Corona virus. To pray to God in this time of great need? While there is nothing wrong with encouraging people to turn to God for help, there is something wrong with what is being left out of the message. Read more

The Catholic Sacrament of the Eucharist: Unmasking The Lies
St. John 6:53-63 is one of the biblical passages used to support the erroneous teaching that the Catholic sacrament of the Eucharist involves actually ingesting the real body and blood of Jesus in holy communion. Read more

Why Do Some People Hate Jesus?
He is the Son of God, the Savior, healer of the mind, body, and spirit; and a wonderful counselor. Nevertheless, some people hate Jesus. Why? Many reasons are given, but are they real reasons? Learn how Christ himself answered this question. Read more

God's Blessing, A Sign Of Salvation?
All too often, an individual's salvation is thought to be secured based on the belief that God's blessing, goodness, and provision are a sure sign that one is saved and in right standing with the Lord. Read more

Christian Singles and the Unequally Yoked Scripture
What does biblical scripture mean when it tells Christian believers that they are not to be unequally yoked? Many Christian singles have been taught that it refers to dating and marriage. Is that, however, the fullness of the message of God's word when it warns against being unequally yoked? Read more

Fear of the Devil (Satan): Is It Taught in Christianity?
What exactly does the Bible say about having fear of the devil, also known as Satan? This is an answer that few people have, including Christians. Being fearful can be a good thing and it can be harmful. Learn what the word of God says about who and what we should fear. Read more

God The Harsh Father, Jesus The Gentle Lord?
In spite of the many years during which numerous Christian church goers have faithfully attended Sunday school and Bible studies, very few can scripturally help those who understandably view God the Father as harsh and God the Son as gentle. Read more

Forgiveness in the Christian Bible: What It Is Not
Many people have the wrong idea about what forgiveness in the Christian Bible is, and what it is not. We forgive our debtors, and we forgive men their tresspasses. However, we are not to put ourselves at risk. Read more

The Church Is Spiritual Israel Or Is It?
Christians teach that the church is spiritual Israel. Does the Bible support this teaching? Read more

The Church Is Spiritual Israel Or Is It?
Christians teach that the church is spiritual Israel. Does the Bible support this teaching? Read more

Melchizedek Was an Epiphany of Jesus: The Biblical Proof
Exactly who was the mysterious Melchizedek? Some Christians say he was simply a man whose background was unknown. Others say Melchizedek was an epiphany of Jesus. Both sides refer to the biblical passages of the fifth and seventh chapters of Hebrews and Genesis, chapter fourteen. But there is a very important passage that is often left out...a passage that undoubtedly reveals that Jesus Christ Himself told us that He is the same King of Salem and Priest of the most high God that Melchizedek was. The mystery was solved in the New Testament of the Bible. Read more

True Blessings Are From God: Can Curses Come From God As Well?
A biblical examination of the sources and causes of curses and blessings. Read more

Does Matthew 25:31-46 Tell Us We Can Earn Our Salvation Through Good Works?
This powerful commentary on Matthew, chapter 25, verses 31 to 46, at first glance, appear to tell us it is possible to earn salvation if we do charity work. But there is more to it than meets the eye. We will show you that walking in obedience to Jesus is the only assurance of salvation we have. Read more
Search / Busque / Recherchez / Ricerca / Suche
, Wikimedia Commons. Multiple crosses image - Wikimedia Commons -