---
Is The Covid-19 Vaccine Mandate Of God? Or Is It Evil?
Did you know the Word of God (the Christian Bible) speaks directly against what governments are doing with Covid-19 vaccine mandates? Get the facts here
¿Viene de Dios el mandato de vacuna contra el Covid-19? O ¿acaso es malo?
¿Sabía que la Palabra de Dios (la Biblia cristiana) condena de manera directa lo que los gobiernos están haciendo a través de los mandatos de vacuna contra el Covid-19? Obtenga los hechos aquí.
---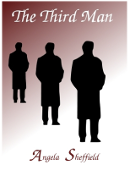 Was There A Curse On Helen's Romantic Life?
The Third Man by Angela Sheffield is based on a true story. Read chapter one now!
---
Should A Christian Practice Yoga Or Pilates? The Shocking Truth
Perhaps you practice yoga for health reasons, or to reduce stress. But, do you really know the diabolical goal of any form or style of yoga, including pilates? Get your answers here
La verdad espeluznante sobre el yoga revelada por la Biblia cristiana
Quizás practiques yoga por motivos de salud o para reducir el estrés. Pero, ¿realmente conoces el objetivo diabólico de cualquier forma o estilo de yoga, incluido el pilates? Obten tus respuestas aquí.
---
Communicating With The Dead: Learn The Shocking Truth
The spirit you think is mom, dad, or some other loved one from beyond the grave is NOT your loved one. But, what about the "proof" that the living can indeed talk to the dead? Let God's Word open your eyes to a deception that is pure evil. Read Spirits Of The Deceased
Comunicarse con los muertos: La impactante verdad
El espíritu que parece ser tu madre, padre o algún otro ser querido tuyo desde el más allá NO es tu ser querido. Pero, ¿qué hay de "la prueba" de que los vivos pueden comunicarse con los muertos? Permite que la Palabra de Dios te abra los ojos para que veas el engaño que es de la maldad pura. Te invitamos a leer ¿Están los muertos entre los vivos?
View Content By Specific Category
Christian Store Departments

Las experiencias cercanas a la muerte: ¿Qué dice la Biblia cristiana?
¡Véase un extracto de este libro que nos hace abrir los ojos!
---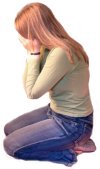 Help me with my unruly teenager!
Contact one of our nationally certified Christian life coaches who specializes in working with at-risk youth. Tell me more!
---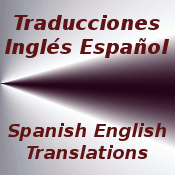 ---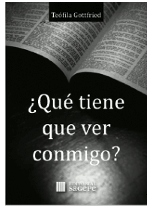 ¿Qué tiene que ver conmigo? por Teófila Gottfried
Lo que leemos en la Biblia tiene que ver con todos los seres humanos, sean cristianos o judíos, ateos o agnósticos, budistas, musulmanes o adherentes a alguna de las filosofías o nuevas religiones que surgen en el mundo. ¿Por qué? Ver mayor información sobre este interesante libro.
---
Entender la dimensión desconocida del mundo real: Revelaciones divinas
La Biblia cristiana de cobertura a cobertura trata sobre todo lo relacionado con la dimensión desconocida, también llamada la quinta dimensión. Más información aquí.
---
Historias paranormales verídicas: ¿Explica la Biblia cristiana la quinta dimensión?
---
---
(ESPAÑOL) Haga clic en "Read More" para leer. (ITALIANO) Clicca su "Read more" per leggere. (FRANÇAIS) Cliquez sur "Read more" pour lire. (PORTUGUÊS) Clique em "Read more" para ler. (DEUTSCHE) Klicken Sie auf "Read more" um zu lesen.
Content In: Misconceptions About Christianity

The Catholic Sacrament of the Eucharist: Unmasking The Lies
St. John 6:53-63 is one of the biblical passages used to support the erroneous teaching that the Catholic sacrament of the Eucharist involves actually ingesting the real body and blood of Jesus in holy communion. Read more

Commentary on Matthew 5:17: The Truth About Christian Orthodoxy and the Orthodox Church
This commentary on Matthew 5:17 brings to light how the orthodox church, also known as Christian Orthodoxy has twisted the words of Jesus to justify their desire to hold on to the Law of Moses instead of submitting to the Law of Christ. Yes, indeed, Jesus did not come to destroy the Law. However, orthodox Christians tend to ignore that the Law has changed. Read more

The Beatitudes: Blessed Are Those Who Mourn for They Will Be Comforted
The beatitudes might be considered easy to understand when compared to some other teachings of Jesus. However, often when people explain beatitudes, their explanations do not agree with the rest of scripture from the Christian Bible. This is especially true with teachings on: blessed are those who mourn for they will be comforted. Read more

The Holy Trinity in the Bible: God in Three Persons
Is God in three persons or is the holy Trinity in the Bible seen only by Christians who want to see it? Seldom is the divinity of God the Father or God the Holy Ghost rejected. However, the divinity of God the Son is often denied, which cannot allow belief in a triune God. The holy Trinity is explained in this easy-to-read, article. Read more

Was Jesus Christ Half God Half Man?
The fact that Christ, the Son of God, came to Earth by a virgin birth has confused some people who consider him half God half man. Does the Christian Bible say that Jesus was half mortal half God? If not, how do the Scriptures answer such a questions about the nature of the Savior of the world? Read more

Does Reading the Bible Convince One of His Need for Salvation?
Some Bible instructors and preachers who profess Christianity teach that it's impossible for someone to truly learn the gospel of Jesus and receive him as Savior simply by reading the Bible. Read more

Questioning Beliefs of the Masons: FreeMasonry that Sounds Christian
At first glance, beliefs of the Freemasons appear to be similar to, and even the same as Christian beliefs. But, are they similar or the same in reality? This is a comparison of the beliefs of Freemasonry with teachings from the Bible. Read more

Does God Really Want Everyone to Be Saved?
Though the Bible tells us God does not want anyone to perish, but rather that all would come to repentance, we know many people will be eternally lost. We also read that God does whatever He wants. Therefore, if He wants everyone to be saved, why does He not just save everyone? Read more

Is the Heartland Vineyard Church a Cult?
One of the definitions for the word Read more

Who Is God Really?
God is identified by his attributes and characteristics and not by a simple description such as saying that he is eternal energy, mother nature, or a universal mind. Learn how to answer the question: Who is God, really? Read more

Miracles: The Works Of All Great Servants Of God?
Although true believers believe all of God's word and know that he's still the worker of miracles, they must guard against associating miracles with great servitude. Read more

Is Rick Perry a Christian?
Many Americans are asking, "Is Rick Perry a Christian? Some are answering that question in the affirmative while others answer it in the negative. Is this candidate for the presidency of the United States simply promoting Rick Perry Christianity or biblical Christianity? Read more

The Truth about holy, sacred, blessed and consecrated objects to God
Does the Bible really say holy and blessed objects exist? Get the answer to this important question. Learn the difference between holy and blessed. After reading this, you will understand the significance of holy and consecrated objects to God, which will help you to maintain a right attitude toward things that truly are special in the spirit world. Read more

True Religion Defined by the Bible
Many people are surprised to find out that true religion is actually defined by the Bible in one single scripture. Discover what that definition is in this introduction to the Christian religion. Read more

The Eucharist Becomes the Flesh of Christ in Catholic Communion?
When the priest blesses the Eucharist for Catholic communion, does that bread actually become the flesh of Christ? What does the Bible say; and how can anyone prove that such a teaching is false? Read more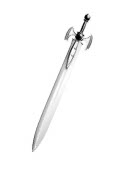 Thou Shalt Not Kill: But Did Not God Order Killing?
Does God change His own rules arbitrarily...whenever He wants, just because He is sovereign? No. Let us learn the difference between to kill, to murder, and to execute a murderer, which is the vengeance of a just God. While murder is a grave sin worthy of death, Capital punishment is of God. Read more

Mary the Mother of Jesus Christ: What Does the Christian Bible Say about Her? - Part I
Scripture of the Christian Bible answers the important questions that some people are now starting to ask about Mary the mother of Jesus Christ. Was she a perpetual virgin? Should prayer be directed to her? Is she to be worshiped? Was she born a sinner? Does she make intercession on behalf of the saints of God? Straightforward answers to these important questions about Mary the mother of Jesus Christ are clearly answered according to scripture. Read more

The Love of God Defined by the Christian Bible
Learn what the love of God is as it refers to the believer's love for the Lord, not the Lord's love for the believer. Read more

Could Christians Be Mistaken About Jesus Being the Jewish Messiah? Where Is The Peaceable Kingdom?
Let us step into the shoes of a follower of Judaism for a moment to try to see what are some of the problems with accepting Jesus Christ as the Jewish Messiah prophesied in the Old Testament. Could Christians be mistaken? After all, where is the peaceable kingdom the Messiah is supposed to set up? Get your answers here. Read more

Does Reading the Bible Convince One of His Need for Salvation?
Some Bible instructors and preachers who profess Christianity teach that it's impossible for someone to truly learn the gospel of Jesus and receive him as Savior simply by reading the Bible. Read more

The Love of God Defined by the Christian Bible
Learn what the love of God is as it refers to the believer's love for the Lord, not the Lord's love for the believer. Read more

What Did Jesus Look Like?
Many people, regardless of their belief about the Son of God, have asked, Read more

St. John 3:16: The Real Meaning of Salvation, Everlasting Life and Belief in Jesus
"For God so loved the world..." are the words of one of the most well known scriptures in the Christian world--St. John 3:16. But, what exactly does the scripture have to do with salvation, everlasting life, and belief in Jesus? Read more

Melchizedek Was an Epiphany of Jesus: The Biblical Proof
Exactly who was the mysterious Melchizedek? Some Christians say he was simply a man whose background was unknown. Others say Melchizedek was an epiphany of Jesus. Both sides refer to the biblical passages of the fifth and seventh chapters of Hebrews and Genesis, chapter fourteen. But there is a very important passage that is often left out...a passage that undoubtedly reveals that Jesus Christ Himself told us that He is the same King of Salem and Priest of the most high God that Melchizedek was. The mystery was solved in the New Testament of the Bible. Read more

Was Global Peace the Goal of Jesus?
Many people, including Christians, think that global peace can somehow be attained through people coming to Jesus. But, is this really what the Bible says? Read more
Search / Busque / Recherchez / Ricerca / Suche
, Wikimedia Commons. Multiple crosses image - Wikimedia Commons -