Truth really can be stranger than fiction.
First Page - Now launched! All the stories are true, or based on real events. Unlimited reading for $4.99 / month. No downloads. Read on your phone, tablet or computer.
La verdad puede ser más extraña que la ficción.
First Page - ¡Ya está en marcha! Todas las historias son verídicas, o están basadas en hechos reales. Lectura ilimitada por $4.99 / mes. No hay que descargar nada. Lea en su teléfono, tableta u ordenador.

---
Is The Covid-19 Vaccine Mandate Of God? Or Is It Evil?
Did you know the Word of God (the Christian Bible) speaks directly against what governments are doing with Covid-19 vaccine mandates? Get the facts here
¿Viene de Dios el mandato de vacuna contra el Covid-19? O ¿acaso es malo?
¿Sabía que la Palabra de Dios (la Biblia cristiana) condena de manera directa lo que los gobiernos están haciendo a través de los mandatos de vacuna contra el Covid-19? Obtenga los hechos aquí.
---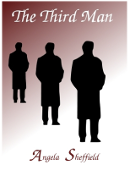 Was There A Curse On Helen's Romantic Life?
The Third Man by Angela Sheffield is based on a true story. Read chapter one now!
---
Should A Christian Practice Yoga Or Pilates? The Shocking Truth
Perhaps you practice yoga for health reasons, or to reduce stress. But, do you really know the diabolical goal of any form or style of yoga, including pilates? Get your answers here
La verdad espeluznante sobre el yoga revelada por la Biblia cristiana
Quizás practiques yoga por motivos de salud o para reducir el estrés. Pero, ¿realmente conoces el objetivo diabólico de cualquier forma o estilo de yoga, incluido el pilates? Obten tus respuestas aquí.
---
Communicating With The Dead: Learn The Shocking Truth
The spirit you think is mom, dad, or some other loved one from beyond the grave is NOT your loved one. But, what about the "proof" that the living can indeed talk to the dead? Let God's Word open your eyes to a deception that is pure evil. Read Spirits Of The Deceased
Comunicarse con los muertos: La impactante verdad
El espíritu que parece ser tu madre, padre o algún otro ser querido tuyo desde el más allá NO es tu ser querido. Pero, ¿qué hay de "la prueba" de que los vivos pueden comunicarse con los muertos? Permite que la Palabra de Dios te abra los ojos para que veas el engaño que es de la maldad pura. Te invitamos a leer ¿Están los muertos entre los vivos?
View Content By Specific Category
---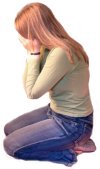 Help me with my unruly teenager!
Contact one of our nationally certified Christian life coaches who specializes in working with at-risk youth. Tell me more!
---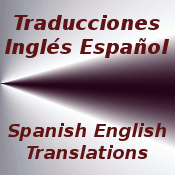 ---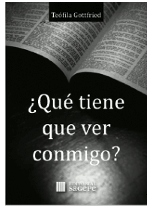 ¿Qué tiene que ver conmigo? por Teófila Gottfried
Lo que leemos en la Biblia tiene que ver con todos los seres humanos, sean cristianos o judíos, ateos o agnósticos, budistas, musulmanes o adherentes a alguna de las filosofías o nuevas religiones que surgen en el mundo. ¿Por qué? Ver mayor información sobre este interesante libro.
---
(ESPAÑOL) Haga clic en "Read More" para leer. (ITALIANO) Clicca su "Read more" per leggere. (FRANÇAIS) Cliquez sur "Read more" pour lire. (PORTUGUÊS) Clique em "Read more" para ler. (DEUTSCHE) Klicken Sie auf "Read more" um zu lesen.
Content In: Christian Growth

Satan Is the god of this World: A Commentary on James 1:27
Do you know that the Bible actually gives a definition of religion? It is one that cannot be found in any dictionary. We are told that pure religion and undefiled before God includes keeping ourselves unspotted from the world. We are also told in 2 Corinthians 4 that Satan is the god of this world. Let us learn how the biblical definition of religion proves that true Christianity and other religions will never mix. Read more

God: The Righteous Judge
Only God, the Righteous Judge, can judge righteous judgment. The court case of Patricia Stallings, who was wrongfully convicted of first degree murder, is a grim reminder of the danger of man's judgment. She faced spending the rest of her life behind bars when it was believed that she killed her son, Ryan Stalling, by ethylene glycol poisoning. Read more

God Can Do Anything, Or Can He?
Many Christians will say, "My God can do anything," but do they believe that and is it true? Read more

Favoritism and Prejudice in Christian Pastors
Favoritism and prejudice in Christian pastors continue to stunt the growth of their churches. Inappropriate words and behavior are not of Christ, the Pastor of pastors. Therefore, let us all sincerely pray and seek God regarding our attitudes, thoughts, and opinions toward others to whom we are called to minister the Word of God in purity of heart—a heart purified by the Holy Spirit. Read more

Why Some People Avoid the Church and Christians
Three of the reasons people are avoiding the Christian church and what pastors and parishioners can do to change the situation. Read more

How to Have a Relationship With Jesus
If you are wondering how to have a relationship with Jesus, learn the straightforward instructions that scripture from the Christian Bible has provided. These very basic elements for having a personal relationship with God apply to new converts to Christianity, those who have backsliden, and to current believers in Christ. Read more

Powerful Group Bible Study Tips
These effective group Bible study tips can easily be implemented to facilitate learning of the word of God for a closer walk with Jesus. Achieve organization, maintain focus, encourage discussion, and prepare to answer the hard questions of life based on biblical scripture. Read more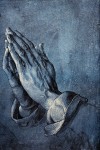 Prayers: The Ones That Are Missing In The Church
The prayers of the saints change things; consider the many things that are not chaning--at least not for the good. Read more

The Killing Of Job's Children: A Bible Study Lesson
Much is said about the sufferings of Job; but, what specific Bible study lesson can be learned in the killing of his children? Read more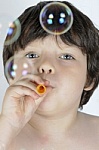 Who Are the children of God?
Learn the difference between the offspring of God and the children of God. Read more

The Christian Bible on What It Means to Be a Fool
Learn what God's word says about a fool. What is the behavior of a fool and what are his or her thoughts? Read more

Unpopular Scripture from the Word of God - Part I
What are the very unpopular scriptures from the word of God and why are they unpopular? Read more

The Arabic Word for God: Is it Really Allah?
The number of Arabic speaking Christians worldwide is growing as the gospel of Jesus continues to spread, despite persecution. Many of these people speak Arabic as a native language. However, there also are many who speak it as a second language. One question that has come up is: Is Allah really the Arabic word for God? Get a simple answer straight from the Christian Bible to this important question. Read more

The Role Of Common Sense In Following God's Guidance
God created man with an amazing brain that has a very high level of reasoning power which incorporates common sense. The Lord expects his people to use their brains. Read more

The Limited Power of Positive Thinking: Law of Attraction Versus the Law of God
There are limits to the power of positive thinking and flaws in the law of attraction as evidence in history and our present times. The Christian Bible reveals these limitations. Read more

The Importance of Small Group Bible Study Prayer
Learn how small group Bible study prayer can invite the Spirit of God into the study of his word. Readers are offered guidance in constructing a prayer list and in lifting prayer, supplications, the giving of thanks, and praises to the only leader of a truly Christian group--Christ. Read more

The Bible is Relevant for Today--Or is It?
Many who oppose the biblical teachings that condemn such things as the practice of the gay lifestyle are swift to declare that the Bible is no longer relevant for these modern centuries.‭ ‬ Are they correct‭? Read more

Gold Tried in the Fire Purchased from Christ
In the book of Revelation, Jesus gives counsel to purchase from him gold tried in the fire. Obviously, he speaks of a spiritual gold. But, what is spiritual gold tried in the fire? Why does God say to purchase it? How do you buy gold from God? Why do you need it? Get clear answers to all of these questions. Read more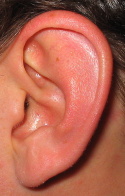 The Voice of God Is Heard by the True Servant of God
Almost every true follower of Christ understands that a genuine Christian is a servant of God--called of God into some form of Christian ministry. However, how many Christians are allowing the voice of other people to drown out the voice of God? Read more

God's Forgiveness During the Trial of Faith
When going through the fiery trial of faith, many Christian believers think, say, and do things that are not pleasing to God. Anger, frustration, confusion and weariness take their toll and it's often during these times that many of God's servants realize that they indeed are defeated without God's forgiveness freely available in Jesus--if we repent. Read more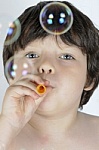 Who Are the children of God?
Learn the difference between the offspring of God and the children of God. Read more

The Limited Power of Positive Thinking: Law of Attraction Versus the Law of God
There are limits to the power of positive thinking and flaws in the law of attraction as evidence in history and our present times. The Christian Bible reveals these limitations. Read more

What Does the Bible Say About the Power of Words?
The power of words is behind the pronunciation of blessings and curses, the blasphemy of the Holy Ghost, and more. Discover what the Bible says about the real power of the spoken word. Read more

Join Our Spanish English Christian Conversation Group Online
Are you a Christian Spanish speaker learning English? Or a Christian English speaker learning Spanish? If so, you might want to join our Spanish English Christian conversation group online. This is a great way to meet other Christian language partners, native speakers who can help you to improve your English or Spanish, whichever one you are learning. Read more

Bible Theater: Learn Christian Answers To Life's Problem
Our Christian skits are snippets from true events that include life-threatening incidents. Therefore they represent real life. Our Bible Theater is for asking the question: What does the Bible say about that? Yes. Get Christian...and biblical answers to the questions of life. Read more
Search / Busque / Recherchez / Ricerca / Suche
, Wikimedia Commons. Multiple crosses image - Wikimedia Commons -