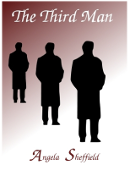 Was There A Curse On Helen's Romantic Life?
The Third Man by Angela Sheffield is based on a true story. Read chapter one now!
---
Resolver el misterio de las capacidades psíquicas
¿Son de Dios o Satanás las capacidades psíquicas? ¿Nacen psíquicas algunas personas? Obtenga respuestas a estas dudas pinchando en este enlace.
---
View Content By Specific Category
Christian Store Departments

Las experiencias cercanas a la muerte: ¿Qué dice la Biblia cristiana?
¡Véase un extracto de este libro que nos hace abrir los ojos!
---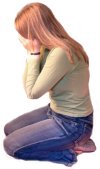 Help me with my unruly teenager!
Contact one of our nationally certified Christian life coaches who specializes in working with at-risk youth. Tell me more!
---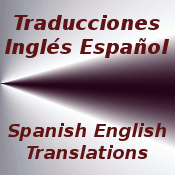 ---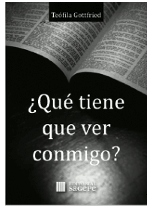 ¿Qué tiene que ver conmigo? por Teófila Gottfried
¿Qué tiene que ver conmigo lo que dice la Biblia? ¿Sirve en estos días lo que se cuenta allí? ¿No son anticuadas sus enseñanzas? ¿Qué tengo que ver yo con gente que vivió hace dos, cuatro o seis mil años? ¿Es posible aplicar a mi vida algo de lo que dice la Biblia? ¿O los Diez Mandamientos es todo lo que enseña? En tal caso ¿puedo considerarme "buena persona" si los cumplo? Lo que leemos en la Biblia tiene que ver con todos los seres humanos, sean cristianos o judíos, ateos o agnósticos, budistas, musulmanes o adherentes a alguna de las filosofías o nuevas religiones que surgen en el mundo. ¿Por qué? Ver mayor información sobre este libro dinámico.
---
Rising Hope Ministries
Prayer. Devotionals. Interactive Bible studies. And speak with a minister. Learn more!
---
Historias paranormales verídicas: ¿Explica la Biblia cristiana la quinta dimensión?
---
---
(ESPAÑOL) Haga clic en "Read More" para leer. (ITALIANO) Clicca su "Read more" per leggere. (FRANÇAIS) Cliquez sur "Read more" pour lire. (PORTUGUÊS) Clique em "Read more" para ler. (DEUTSCHE) Klicken Sie auf "Read more" um zu lesen.
Content In: Christian Growth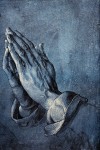 How To Pray Without Ceasing
The scripture of‭ ‬1‭ ‬Thessalonians‭ ‬5:17‭ ‬says,‭ "‬pray without ceasing.‭" ‬How can one possibly pray without ceasing‭? Read more

Moses and the Burning Bush: What Is Scripture Teaching Us? Part II
We continue our Bible study on deeper spiritual lessons found in the account of Moses and the burning bush. Part I should be read first. Read more

The Biblical Definition Of Real Faith In God
The eleventh chapter of the New Testament book of Hebrews is dedicated in its entirety to all believers in Jesus who are willing to fight the good fight of faith in God. Such a fight can be lost without a clear understanding of just what it means to truly have faith in God. The scripture of Hebrews 11:1 defines faith as, Read more

International Christian Bible Study by Zoom
No matter where you live, if you want a Bible study that deals with any and all topics from scriptural point of view, this international Bible study by Zoom might be for you. Read more

Overcome Negative Thoughts and Words Today!
Have you tried to practice positive thinking, but have failed? If so, you're not the only one. Learn a simple method for ridding yourself of negative thoughts that lead to negative words, which have power in our lives. Read more

The Christian Struggle For Faith in God
Some of today's Christians sometimes think they're alone in the struggle to have faith in God. They're not. Read more

A Christian Perspective on the Seven Wonders of the Ancient World
The seven wonders of the ancient world fascinate people of all faiths. However, Christians remind themselves that the true God dwelleth not in temples made with hands. And, unlike pagans, we do not honor the idol gods who are honored in those architectural masterpieces. Read more

What Is Heavenly Manna? Why Jesus is Called the Bread of Life
The definition of the biblical word manna is largely unknown even among Christians. However, the definition appears in the New and Old Testaments of the Bible... Read more

Ashamed of the Gospel of Jesus?
Shame of the gospel of Jesus Christ is evident in North American society. But, there are solemn reminders in God's word concerning the consequences of such shame. Read more

The Killing Of Job's Children: A Bible Study Lesson
Much is said about the sufferings of Job; but, what specific Bible study lesson can be learned in the killing of his children? Read more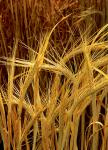 Parable of Wheat and Tares Part - I
The parable of wheat and tares, sometimes considered one of the parables of sowed seed, teaches Christians one of the reasons why God allows bad seed planted by the enemy to grow alongside good seed until the end of the world. Read more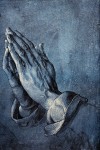 Why Pray To God saying, "Hallowed Be Thy Name?"
Pray with understanding. Get the biblical meaning of "hallowed be thy name." Read more

America's Bible Knowledge Is Shameful
The consequence of attempting to find biblical support for beliefs when one's Bible knowledge is so very deficient, is embarrassing. Read more

Was Abraham's Faith Genuine? Did He Really Trust in God?
Christians are taught that Abraham had great trust in God; but, examine scriptures that cause some readers to question Abraham's faith. Read more

Nine Fruits of the Holy Spirit - Part III
This is the third part of our introductory study on the nine fruits of the Holy Spirit. Reading of part I and part II is highly recommended to thoroughly benefit from the study. Read more

Nine Fruits of the Holy Spirit - Part III
This is the third part of our introductory study on the nine fruits of the Holy Spirit. Reading of part I and part II is highly recommended to thoroughly benefit from the study. Read more

Why Did Jesus Have to Die?
Many people, including Christians, are still asking the question: Why did Jesus have to die? The death, burial, and resurrection of Christ is the foundation of the gospel message. It is imperative to understand at least the core teachings of the faith in order to know why you believe what you believe. Get your answers in this easy-to-read article. Read more

The Arabic Word for God: Is it Really Allah?
The number of Arabic speaking Christians worldwide is growing as the gospel of Jesus continues to spread, despite persecution. Many of these people speak Arabic as a native language. However, there also are many who speak it as a second language. One question that has come up is: Is Allah really the Arabic word for God? Get a simple answer straight from the Christian Bible to this important question. Read more

Moses and the Burning Bush: What Is Scripture Teaching Us? Part I
Few Bible studies expound on the deeper meaning of the biblical account of Moses and the burning bush. Let's get an introduction to them here. Read more

What Does the Christian Bible Say About Sleeze and Promiscuity?
Many Western societies have been plagued with sleeze and promiscuity in all aspects of everyday life. Females of all ages walk down the street half-dressed. Film makers seem to think that it's necessary for all movies to contain vivid scenes of sleeze. Even many who call themselves Christians see nothing wrong with promiscuity. Does God's word really say anything about this topic? Read more

Dynamic Bible Study for New Christians
It is imperative for new believers in Jesus to learn the word of God not only for their own spiritual growth, but also for spiritual protection. Anti-christian doctrines and teachings are so very cleverly disguised nowadays as being Christian, and biblical. But, prepare yourself to grow in Christ and to be rooted in him. Participate in eye-opening Bible study for new Christians at Heavenly Manna. Read more

Scriptures on Confession of Sin
The Christian scriptures on confession of sin explain how we can receive God's forgiveness. God's word says that if we confess our sins, he is faithful and just to forgive us. However, what are the steps we must take to be forgiven? What are the things that we should not do? Read more

Can the Devil Read My Mind? What Does the Christian Bible Say?
Can Satan read my thoughts? Can the Devil read my mind? These are questions that many people, including Christians, have asked. How does the word of God answer these questions? This easy-to-read article provides a clear answer to these disturbing questions through the divinely inspired scriptures of the Holy Bible. Read more

The Bible On Mental Health
Learn the specific and life-changing counsel offered by the Bible that is God's Word on mental health. Read more

The Christian Bible on Binding and Loosing - Part I
Many Christians are unsure of just what Jesus meant when he taught on binding and loosing. Learn what it means for something to be bound in heaven, bound on earth, loosed in heaven, and loosed on earth. Learn what the keys to the kingdom of heaven are. Read more
Search / Busque / Recherchez / Ricerca / Suche
, Wikimedia Commons. Multiple crosses image - Wikimedia Commons -