Truth really can be stranger than fiction.
First Page - Now launched! All the stories are true, or based on real events. Unlimited reading for $4.99 / month. No downloads. Read on your phone, tablet or computer.
La verdad puede ser más extraña que la ficción.
First Page - ¡Ya está en marcha! Todas las historias son verídicas, o están basadas en hechos reales. Lectura ilimitada por $4.99 / mes. No hay que descargar nada. Lea en su teléfono, tableta u ordenador.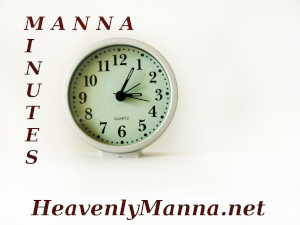 Manna Minutes Podcast: Eye-opening Bible study in less than five minutes! Access all episodes here.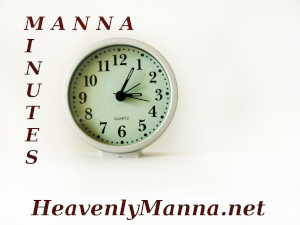 El podcast Manna Minutes: ¡Estudio bíblico que nos hace abrir los ojos en menos de cinco minutos! Acceda a todos los episodios aquí.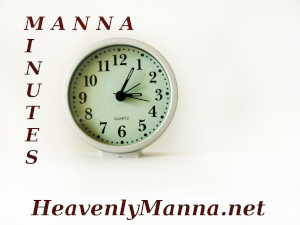 Manna Minutes Podcast Auf Deutsch: Augenöffnendes Bibelstudium in weniger als fünf Minuten! Alle Episoden finden Sie hier.

---
Is The Covid-19 Vaccine Mandate Of God? Or Is It Evil?
Did you know the Word of God (the Christian Bible) speaks directly against what governments are doing with Covid-19 vaccine mandates? Get the facts here
¿Viene de Dios el mandato de vacuna contra el Covid-19? O ¿acaso es malo?
¿Sabía que la Palabra de Dios (la Biblia cristiana) condena de manera directa lo que los gobiernos están haciendo a través de los mandatos de vacuna contra el Covid-19? Obtenga los hechos aquí.
---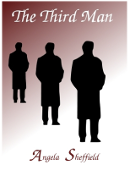 Was There A Curse On Helen's Romantic Life?
The Third Man by Angela Sheffield is based on a true story. Read chapter one now!
---
Should A Christian Practice Yoga Or Pilates? The Shocking Truth
Perhaps you practice yoga for health reasons, or to reduce stress. But, do you really know the diabolical goal of any form or style of yoga, including pilates? Get your answers here
La verdad espeluznante sobre el yoga revelada por la Biblia cristiana
Quizás practiques yoga por motivos de salud o para reducir el estrés. Pero, ¿realmente conoces el objetivo diabólico de cualquier forma o estilo de yoga, incluido el pilates? Obten tus respuestas aquí.
---
Communicating With The Dead: Learn The Shocking Truth
The spirit you think is mom, dad, or some other loved one from beyond the grave is NOT your loved one. But, what about the "proof" that the living can indeed talk to the dead? Let God's Word open your eyes to a deception that is pure evil. Read Spirits Of The Deceased
Comunicarse con los muertos: La impactante verdad
El espíritu que parece ser tu madre, padre o algún otro ser querido tuyo desde el más allá NO es tu ser querido. Pero, ¿qué hay de "la prueba" de que los vivos pueden comunicarse con los muertos? Permite que la Palabra de Dios te abra los ojos para que veas el engaño que es de la maldad pura. Te invitamos a leer ¿Están los muertos entre los vivos?
View Content By Specific Category
---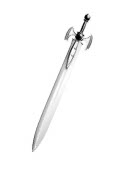 Capital Punishment Is Sanctioned By The Bible
Christians and believers in the Bible, the Word of God calls for the death penalty for first degree murder, rape, and other acts of violence. The Bible tells us to behold the goodness AND the severity of God whose Word--including in the New Testament--does NOT speak against capital punishment Read the scriptural proof now.
La Biblia sanciona la pena capital
Cristianos y creyentes en la Biblia, la Palabra de Dios pide la pena de muerte para el asesinato en primer grado, la violación y otros actos de violencia. La Biblia nos dice que contemplemos la bondad Y la severidad de Dios, cuya Palabra -incluso en el Nuevo Testamento- NO habla en contra de la pena capital. Lea ahora la prueba bíblica.
---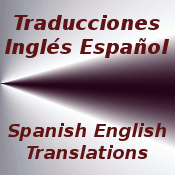 ---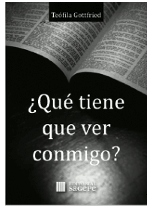 ¿Qué tiene que ver conmigo? por Teófila Gottfried
Lo que leemos en la Biblia tiene que ver con todos los seres humanos, sean cristianos o judíos, ateos o agnósticos, budistas, musulmanes o adherentes a alguna de las filosofías o nuevas religiones que surgen en el mundo. ¿Por qué? Ver mayor información sobre este interesante libro.
---
Why Pray To God saying, "Hallowed Be Thy Name?"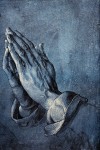 What Does Hallowed Mean?
The "Our Father Prayer instructs us to pray to God saying, "hallowed be thy name." The word "hallow" means to make holy, to sanctify, or synonymously, to glorify. The Bible clearly states that God is holy, but the Bible also tells us that one of the very names by which God calls Himself is the proper name of "Holy."
"For thus saith the high and lofty One that inhabiteth eternity, whose name is Holy" (Isaiah 57:15). This verse is describing God Himself and uses the word "Holy" in place of "God" to describe Him. Therefore, to curse, to blaspheme, to use God's name in vain, or to disrespect God's name actually equates to doing all of these things to God Himself! So what are we really saying to God when we pray "Hallowed be thy name"?
Since "to hallow" means to make something holy or to sanctify it, and since God Himself calls Himself holy, how is it that God's name can be sanctified and glorified when it cannot be anything less than holy in the first place? His name is Holy already. Why did God say:
"I will be sanctified in them that come nigh (near) me" (Leviticus 10:3, KJV).
God hallows (sanctifies/makes holy/glorifies) His name through His salvation. What does this mean? Remember, the Lord Jesus Himself is God's salvation (Luke 2:25-30). Let's get an understanding of what the Bible means when it talks about the right hand of God which is essential to understanding the power of Jesus to be God's salvation.
Since man is made in the image of God, we know that God has arms and legs and hands. When I used to read about God saving His people by/with His right hand, somehow I thought that meant that God was reaching down with His right hand in some spiritual way to save His people. I did not understand the meaning of what His right hand truly is or more precisely, who His right hand truly is. Did you know that the "right hand" of God refers to the very Person that sits at His right hand? When people say, "He is the right-hand man of Mr. So-and-So," they're not talking about the physical body part. Rather, they are speaking of an actual person that is always close to Mr. So-and-So and who is his equal. In this manner, Jesus is the right hand and the equal of God the Father. We read:
"And Moses stretched out his hand over the sea; and the LORD caused the sea to go back by a strong east wind all that night, and made the sea dry land, and the waters were divided" (Exodus 14:21).
We know that this Scripture is in reference to the exodus of the children of Israel out of Egypt. Notice that this Scripture says that it was the Lord who did this. Now on this note, we read:
"Then sang Moses and the children of Israel this song unto the LORD, and spake, saying..." (Exodus 15:1).
In the song that Israel sang to God, it states exactly how the Lord split the waters of the sea. The Lord breathed through His nostrils on the sea and divided the waters. This is why Israel sang that He is fearful in praises, doing wonders. Jesus breathed on the waters of the sea and split them.
"And with the blast of thy nostrils the waters were gathered together, the floods stood upright as an heap, and the depths were congealed in the heart of the sea. Thou didst blow with thy wind, the sea covered them: they (the Egyptians) sank as lead in the mighty waters. Who is like unto thee, O LORD, among the gods? who is like thee, glorious in holiness, fearful in praises, doing wonders?" (Exodus 15:8, 10-11)
Okay now, we know that the Lord's breathing through His nostrils not only blasted the waters open for Israel but also pounded the waters down upon the Egyptians so hard that "...they sank as lead in the mighty waters" (Exodus 15:10).
While it is clear that God did not reach down with His physical right hand to do His mighty work, Scripture does praise and worship God and His right hand.
"Thy right hand, O LORD, is become glorious in power: thy right hand, O LORD, hath dashed in pieces the enemy" (Exodus 15:6).
This is the part of the song they sang of the One who sits at the right hand of God the Father. This One is Jesus, God the Son. But remember that they sang this song of praises also to God the Father (Exodus 15:11).
Before His coming to earth in the flesh, Jesus was revealed in shadows and types throughout the Old Testament. The event above is just one of many instances in which God the Holy Spirit moved upon His people to trust in, obey, praise, and worship God the Son along with God the Father. The right hand of God is and has always been the Savior of them that obey and love Him.
"... he will hear him from his holy heaven with the saving strength of his right hand" (Psalm 20:6).
"...save with thy right hand..." (Psalm 60:5).
"Thou hast a mighty arm: strong is thy hand, and high is thy right hand" (Psalm 89:13).
"O sing unto the LORD a new song; for he hath done marvellous things: his right hand, and his holy arm, hath gotten him the victory" (Psalm 98:1).
"The right hand of the LORD is exalted: the right hand of the LORD doeth valiantly (mightily)" (Psalm 118:16).
While we don't exalt a body part, Scripture figuratively exalts the right hand of God as demonstrating His power and strength.
"The LORD hath sworn by his right hand, and by the arm of his strength..." (Isaiah 62:8).
Hebrews 6:13 lets us know that God's right hand and His arm refer to the Lord Himself (in the person of God the Son):
"For when God made promise to Abraham, because he could swear by no greater, he sware by himself" (Hebrews 6:13).
The Son Himself tells us that He is in the position of the right hand of the Father. Jesus said:
"Hereafter shall the Son of man sit on the right hand of the power of God" (Luke 22:69). We also read:
"It is Christ that died, yea rather, that is risen again, who is even at the right hand of God..." (Romans 8:34).
"... Christ sitteth on the right hand of God" (Colossians 3:1).
Finally, we want to show that the Son, as the right hand of God, is His Father's equal. We'll be looking at the thirteenth chapter of Zechariah, but before we do, let's get a definition of the word "fellow," because we will need it to really understand what this Scripture passage is saying.
A dictionary of the English language tells us that "fellow" means man, comrade, counterpart, or of the same group. Let's look at these individual words for "fellow." "Man" means a person. "Comrade" indicates an associate and/or a companion. And "counterpart" refers to a man of equal status, power, and authority. The very definition of the word "counterpart" is "complement or equivalent to another" or "duplicate." This is why we call the rulers and leaders of other countries the counterparts to our own president. They govern other nations, but they have just as much power over the countries they rule as our own president has over the United States. They are thus equals and fellows to our president. Now let's read this verse which is found in the book of Zechariah:
"Awake, O sword, against my shepherd, and against the man that is my FELLOW, saith the LORD of hosts: smite (kill) the shepherd..." (Zechariah 13:7).
In this Scripture, God the Father is sending the sword of His judgment on God His Son in payment for our sins. He gave the command that Jesus would be slain to atone for mankind's sins. In this verse, God called this man His "fellow," in essence saying that the One He is referring to here is His equal and His counterpart. While this Scripture refers to "the man," we also know that Jesus was not merely a man. He must be more than a man in order to be considered God's equal. This is not speculation; this is biblical. God said:
"To whom will ye liken me, and make me equal, and compare me, that we may be like?" (Isaiah 46:5)
God also said that He is not the author of confusion (1 Corinthians 14:33), so He is not contradicting Himself when He calls this man His "fellow" (His equal) in Zechariah 13:7. What this is, is yet another Scripture teaching us that the Word (John 1:1) came to earth to live wrapped in the flesh of a man. You can see that in the Gospels, Jesus calls Himself the Son of Man.
Now, in returning to the meaning of "Hallowed be thy name," remember we said earlier that God hallows His name by His salvation, His right hand. We ask again, how is it that God can hallow, or in other words, sanctify (make holy), His already sanctified name? We are going to take a look at just a few of the Scriptures that talk about the sanctifying of God's name by His salvation (right hand). You'll want to take notice as to what is going on in these Scriptures, for at the end we'll sum it all up.
When the house of Israel dwelt in their own land, they defiled it (made it unclean) by their own way and by their own doings, not by God's way. "... their way was before me as the uncleanness of a removed woman. Wherefore I poured my fury upon them for the blood that they had shed upon the land, and for their idols wherewith they had polluted it: And I scattered them (ran them out of their land) among the heathen, (unbelievers/idol worshipers) and they were dispersed through the countries: according to their way and according to their doings I judged them. And when they entered unto the heathen (came to live in the land where idol worshipers lived), whither (wherever) they went, they profaned (blasphemed/disregarded/cursed) my HOLY NAME, when they (the heathen) said to them, These are the people of the LORD, and are gone forth out of his land" (Ezekiel 36:17-20).
In this passage we read about the profanation (cursing) of God's name. We must be so very careful in the words we speak because we can bless and we can also curse God's name simply by what we say! This is what is happening in this passage. The heathen people are looking at the pitiful state God's chosen people are in and are, in essence, shaking their heads and thinking, "You call these pitiful people the people of God who is supposed to be so mighty and loving; shame on that God of theirs." Although Israel's disobedience brought on her pitiful state, God was not going to allow His name to be blasphemed like this. We further read:
"But I had pity for mine HOLY NAME, which the house of Israel had profaned among the heathen whither (wherever) they went. Therefore say unto the house of Israel, thus saith the Lord GOD; I do not this for your sakes, O house of Israel, but FOR MINE HOLY NAME'S SAKE, which ye have profaned among the heathen, whither ye went. And I WILL SANCTIFY MY GREAT NAME, which was profaned among the heathen, which ye have profaned in the midst of them; and the heathen shall know that I am the LORD, saith the Lord GOD, when I shall be SANCTIFIED in you before their eyes" (Ezekiel 36:21-23).
God is saying what He is going to do to preserve His name. This is much like saying what a man will do to preserve his name or reputation. We continue:
"For I will take you from among the heathen, and gather you out of all countries, and will bring you into your own land. Then will I sprinkle clean water upon you, and ye shall be clean: from all your filthiness, and from all your idols, will I cleanse you .... And ye shall dwell in the land that I gave to your fathers .... And I will multiply the fruit of the tree, and the increase of the field, that ye shall receive no more reproach (disgrace/shame) of famine among the heathen" (Ezekiel 36:24-25, 28, 30).
The heathen people will see this marvelous work for Israel by their God who will restore them. They will then know that it was the Lord's doing and not that of man or idols. They will see that the people that God chose (Israel) will always be His chosen people and no matter how low they may sink, even from their own disobedience, they will never be forgotten as a whole by the true, living God. They will witness God's marvelous working of His will. They will learn to fear the God of Israel and they will cease to say that God doesn't take care of His people. God will take His people from the lowest depths and cause them to rise above those that looked down on them because of their lowly situation. Spiritual Israel (all believers in Christ) is now included in the hallowing of God's name. The hallowing of God's name is God's own defense of His reputation. He will make His name to be respected. He will bring low every high thought against Him. This is why in this passage God says:
"I will sanctify my great name..." (Ezekiel 36:23).
We see in this salvation of Israel by His right hand that God's name is hallowed. You can read more about the hallowing of God's name in the twenty-ninth chapter of Isaiah, verses 14-23. Remember also that the Egyptians had no respect for the God of Israel and therefore enslaved the Israelites and refused to let them leave Egypt. Upon seeing the pitiful shape that God's supposed chosen people were in, the Egyptians saw no need to fear or have regard for God's holy name. Again, we see God's response to this. He would teach the Egyptians to fear Him. He would teach them not to look down on His people due to their pitiful state because He would raise them back up again by the might of His right hand. This is the hallowing of His name. We read:
"But lift thou up thy rod, and stretch out thine hand over the sea, and divide it: and the children of Israel shall go on dry ground through the midst of the sea. And I, behold, I will harden the hearts of the Egyptians, and they shall follow them: and I will get me HONOUR upon Pharaoh, and upon all his host .... And the Egyptians shall know that I am the LORD, when I have gotten me honour upon pharaoh ..." (Exodus 14:16-18).
Indeed, not only was His name hallowed among the Egyptians but throughout the earth as well, as the news spread of the marvelous salvation of Israel from the Egyptians. God told Moses to tell pharaoh this:
"...I raised thee up, for to shew in thee my power; and that my name may be declared throughout all the earth" (Exodus 9:16).
Again, this is the hallowing of God's name. Let us, with understanding, pray to God saying "hallowed be thy name." He has caused us, in His mercy, to cease being heathens and has made us to become part of Israel through obedience to His right hand (Galatians 3:28, Romans 2:2829).
© 2000
Edited by: Ruth Zetek
Related reading:
How to Pray Without Ceasing

Copyright notice: This website and its content is copyright of © Heavenly Manna (HeavenlyManna.net) 2002-2016.

Comments/Comentarios:
Send Comments or a Private Message about One of Our Services / Envíe Comentarios o un Mensaje Privado acerca de nuestros servicios
Once comments reach 10, they close. IF YOU USE PROFANITY, WE WILL REJECT YOUR COMMENT AUTOMATICALLY.
We're a small team, please be patient as we review comments.
, Wikimedia Commons. Multiple crosses image - Wikimedia Commons -