Most Recent Stories In English:
Desplácese hacia abajo para ver las historias en español.
Nach unten scrollen für Drabbles auf Deutsch.
Throw Grandma From The Car
What do we do when granda needs our help...and we want to help, but are not able to do so? Well, we are able to help...physically, that is. But our mental health is just as important as our physical health. And, what if grandma is destroying our mental health? Although, Throw Grandma From The Car, has elicited much laughter, there is a serious issue behind it all. Act it out. Hash it out. And have fun while seeking real answers to a real problem that many face in their daily life. Read more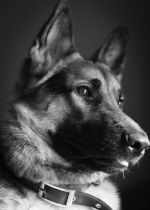 Cornered By A German Shepherd
Do not dogs bark to let us know someone is there? But when they bark at a corner of the house...while in the house, who could possibly be there? An important question about the ability of animals to see spirits and ghosts is raised...and answered by a most reliable source. Read more

Close Encounters of the Invisible Kind
Very few church-going Christians--even those who attend church faithfully--have witnessed things like what happened during the worship service in this true drabble. Why? First, because it is now extremely rare to enjoy the kind of worship in the Spirit that was much more frequent a few decades ago, at least in the United States. Read more
Las historias más recientes en español:
Tira a la abuela del coche
¿Qué hacemos cuando la abuela necesita nuestra ayuda... y nosotros queremos ayudar, pero no podemos hacerlo? Bueno, podemos ayudar... físicamente, eso sí. Pero nuestra salud mental es tan importante como nuestra salud física. Y, ¿qué pasa si la abuela está destruyendo nuestra salud mental? Aunque Tira a la abuela del coche ha provocado muchas risas, hay un tema serio detrás de todo esto. Represéntalo. Debate sobre él. Y diviértete mientras buscas respuestas reales a un problema real al que muchos se enfrentan en su vida diaria. Lea más.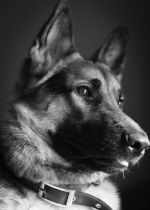 Acorralado por un ovejera alemana
Los perros ladran para avisar de la presencia de alguien. ¿No es así? Pero cuando ladran a una esquina de la casa... dentro de la casa, ¿quién podría estar allí? Aquí se hace una importante pregunta sobre la capacidad de los animales para ver espíritus y fantasmas... y se responde por una fuente de lo más fiable. Lea más.

¡Estoy harta!
Tami sabe que es inmoral, pero necesita su trabajo... desesperadamente. Después de todo, sólo tenía que hacer lo que le habían dicho. ¿No es así? ¿Habría tomado la misma decisión en su lugar? Lea más.
Neueste Drabbles auf Deutsch:

Wenn du mich gehen lässt...
Hat das unsichtbare Wesen Jimmies Gedanken gelesen? Während des Angriffs herrschte nur ein Gedanke vor: Wenn du mich gehen lässt, werde ich gerne gehen. Dieser reale Alptraum kommt öfter vor, als wir denken. Lesen Sie mehr.
, Wikimedia Commons. Multiple crosses image - Wikimedia Commons -