(ESPAÑOL) Haga clic en "Read More" para leer. (DEUTSCHE) Klicken Sie auf "Read more" um zu lesen.
Content In: Inspirational

See No Evil Think No Evil
Many people are unaware of the practice of black magic and witchcraft by people who claim to be Christians. What is more is these same people practice witchcraft against others who are supposed to be their brothers and sisters in Christ. What do you think of this true story? Read more

It Ain't Over Till The Phone Rings
Sometimes even after you have shaped up, you are still threatened with being shipped out. Such was the case of a man named Seth who had resolved himself to accept his misfortune. His bags were packed. He had thanked his case manager. He had said goodbye to her and to his freedom. But faith had not said goodbye to him. Read more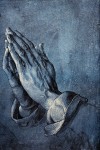 Before The Sun Goes Down
Sometimes our bad decisions take years to catch up with us. At other times, it takes only hours to realize we are at the mercy of God. To make matters worse, we made the bad decision to ignore God in our daily affairs. Such is the dilema of the young lady in this true story. What will she do if God does not do something before the sun goes down? Read more

To Be Or Not To Be There
Everyone has a double, so they say. But should your double have your name, the same job as you have, your same personality...and the ability to substitute your presence? Well, it seems that was the case with Mr. Princeton. He had been a life-saver for the young protagonist of this true story who will never forget his calming demeaner and generosity. But later she discovers she never really met Mr. Princeton. Read more
I Am Sick Of Babies!
If the infant--only a few weeks old--could have read the thoughts of his soon-to-be caregiver, he would have wished his father would have chosen someone else for the task of "helping him out" with the care of the newborn. Sometimes the one we think is totally at fault is also a victim of circumstances. Read more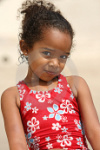 Angie, What Is The Matter With You?!
"How apalling to label a little girl as evil! Children might be a little naughty at times, but they are not evil. The step-mother is the one evil, if you ask me." Such were the comments of one lady upon hearing this true story, which is only the tip of the iceberg when it comes to the actions of a little girl whose behaviour went beyond naughty in real life. Is she simply angry, because her biological mother left the home? Or has she lent herself to the influence of darkness? Read more
Search / Busque / Suche
, Wikimedia Commons. Multiple crosses image - Wikimedia Commons -