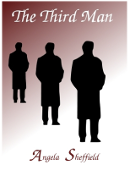 Was There A Curse On Helen's Romantic Life?
The Third Man by Angela Sheffield is based on a true story. Read chapter one now!
---
Resolver el misterio de las capacidades psíquicas
¿Son de Dios o Satanás las capacidades psíquicas? ¿Nacen psíquicas algunas personas? Obtenga respuestas a estas dudas pinchando en este enlace.
---
View Content By Specific Category
Christian Store Departments

Las experiencias cercanas a la muerte: ¿Qué dice la Biblia cristiana?
¡Véase un extracto de este libro que nos hace abrir los ojos!
---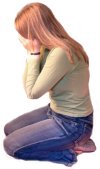 Help me with my unruly teenager!
Contact one of our nationally certified Christian life coaches who specializes in working with at-risk youth. Tell me more!
---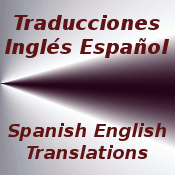 ---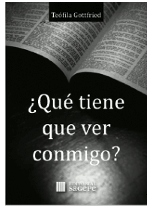 ¿Qué tiene que ver conmigo? por Teófila Gottfried
¿Qué tiene que ver conmigo lo que dice la Biblia? ¿Sirve en estos días lo que se cuenta allí? ¿No son anticuadas sus enseñanzas? ¿Qué tengo que ver yo con gente que vivió hace dos, cuatro o seis mil años? ¿Es posible aplicar a mi vida algo de lo que dice la Biblia? ¿O los Diez Mandamientos es todo lo que enseña? En tal caso ¿puedo considerarme "buena persona" si los cumplo? Lo que leemos en la Biblia tiene que ver con todos los seres humanos, sean cristianos o judíos, ateos o agnósticos, budistas, musulmanes o adherentes a alguna de las filosofías o nuevas religiones que surgen en el mundo. ¿Por qué? Ver mayor información sobre este libro dinámico.
---
Rising Hope Ministries
Prayer. Devotionals. Interactive Bible studies. And speak with a minister. Learn more!
---
Historias paranormales verídicas: ¿Explica la Biblia cristiana la quinta dimensión?
---
---
Most Recent Text Content:

Mandatory Coronavirus Vaccination: Precursor to the Mark of the Beast?
What is really behind mandatory coronavirus vaccination? It certainly is not concern for our well-being. Christians, wake up. People are actually being fired for refusing to take the shot...a shot that might permanently damage them in some way. What is more is that there is no guarantee that the vaccine is even effective. Consider this letter to the editor as a Christian perspective on the pandemic, on what role vaccination might truly end up playing. Read more

Is Astrology A Sin? Were Not The Wise Men Astrologers?
Some ask why the practice of astrology would be a sin if the wise men were astrologers. After all, they followed the Star of Bethlehem to the location of the baby Jesus to worship Him. How do we reconcile this with Scriptures from the Christian Bible that condemn astrology? Read more

What Proof Do We Have Of The Resurrection Of Jesus?
Christians nowadays should learn to answer the legitimate question more and more people are asking about Jesus, such as did Christ really exist? How much more do they want proof that Jesus rose from the dead. We can no longer ignore the attacks against the Christian Bible and the gospel of Jesus of Nazareth, so let us prepare ourselves to be able to refute the lies, answer the many questions, and explain what appears to be inexplicable. Let us learn how to give an answer to all who ask us the reason why we believe in the resurrection of Jesus. Read more

Astrology And The Horoscope: Spiritual Danger And Deception
Discover the spiritual danger and great deception in astrology and the horoscope as revealed by the Christian Bible. By looking at the profiles of a couple of signs of the zodiac such as Virgo and Taurus, we see the great lie astrologers are teaching people, which is so serious that, if believed, it can lead to our death...spiritual and an untimely physical death. Read more

Luck, Chance, or God's Intervention?
Is it luck, chance, or the intervention of God when things happen just in the nick of time? Or when we just happen to be in the right place at the right time? Or when we escaped tragedy or even death by the skin of our teeth? It is important to learn to distinguish luck, chance, fate, destiny, and the intervention of God. Read more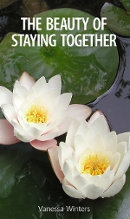 Luck, Chance or God's Provision?
There is a difference between luck, chance and the provision of God. When God has provided for us, is He pleased when we attribute His help to luck? Or to chance? Let us recognize the help we receive when in trouble for what it is: the provision of God, so we give Him thanks and praise. And so we learn to obey and trust Him, that some day we will be the ones lending the help to someone else, as He provides for that person. Read more

As A Christian, How Can I Help The Helpless?
Many who do not even claim to be Christian are appalled when they hear stories of horrific child or animal abuse, and torture of adults. How much more should the believer in Jesus ask: As a Christian, how can I help the helpless. Let us delve into the Scriptures of the Holy Bible to see how they guide us into Christian help for real life problems. Read more
---
Contenido en Español:
El castigo de Dios bajo la gracia: El caso del rey Herodes
Amplie su vocabulario inglés con nosotros - Parte I
Dioses Wicca: su verdadera identidad según la Biblia Cristiana
Cómo mejorar vuestro inglés viendo películas
Featured Content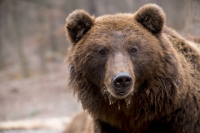 "Little Children" In 2 Kings 2:23-25: Incorrect Translation?
The claim that the little children in 2 Kings 2:23-24 whom two she bears mauled does not really mean little children lacks biblical support. Claims that the Hebrew word naar actually refers to young adults come from a refusal to even entertain the possibility that God's judgment fell on little children after the prophet cursed them in the name of the Lord. Read more

The Truth about holy, sacred, blessed and consecrated objects to God
Does the Bible really say holy and blessed objects exist? Get the answer to this important question. Learn the difference between holy and blessed. After reading this, you will understand the significance of holy and consecrated objects to God, which will help you to maintain a right attitude toward things that truly are special in the spirit world. Read more

Free Will Vs Predestination: What Does the Christian Bible Really Say?
The Christian Bible offers very plain teachings on the topics of free will vs predestination, and destiny and fate so there is no confusion about the calling of God to repentance and salvation. Read more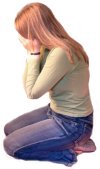 Christians Beware: Satan Attacks the Mind - Part I
Some Christians warn, "Guard your heart and mind," because Satan attacks the mind. The Bible, however, teaches that Christians have the mind of Christ (1 Corinthians 2:16). Are we then to believe that Satan attacks the mind of Christ? While such a question might sound like a valid argument against the need to guard your heart and mind, it is not. Demonic mind control takes various forms: hallucinations, mental illness, adherence to satanically inspired philosophies, and defeating thoughts. Read more

Marriage Minded Christian Singles Over 40: Implement These Two Things
Do you belong to the group of Christian singles over 40? If so, we hope you will use our totally free Christian dating service as one of your options for searching for your future Christian wife or husband. Read more

A Poem for My Grandfather Asleep in Jesus the Resurrection Power
This poem for grandfather consisting of rhyme schemes was written only weeks before he fell asleep in Jesus, the resurrection power. He died of cancer. I did not simply want to say beautiful words at his funeral, but rather to honor him as I said goodbye, and to celebrate the blessed decision he made to accept Christ as his Savior on his death bed. Thank God that the name of my grandfather is now written in the book of life. Read more

The Life of Joseph in the Bible
What truths and lessons do we learn from reading about the life of Joseph, a servant of God, in the Old Testament? This is an introduction to a true story that should be read and understood by every true follower of Christ. Read more
, Wikimedia Commons. Multiple crosses image - Wikimedia Commons -