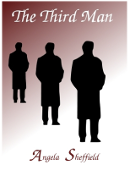 Was There A Curse On Helen's Romantic Life?
The Third Man by Angela Sheffield is based on a true story. Read chapter one now!
---
Resolver el misterio de las capacidades psíquicas
¿Son de Dios o Satanás las capacidades psíquicas? ¿Nacen psíquicas algunas personas? Obtenga respuestas a estas dudas pinchando en este enlace.
---
View Content By Specific Category
Christian Store Departments

Las experiencias cercanas a la muerte: ¿Qué dice la Biblia cristiana?
¡Véase un extracto de este libro que nos hace abrir los ojos!
---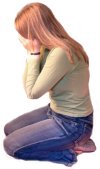 Help me with my unruly teenager!
Contact one of our nationally certified Christian life coaches who specializes in working with at-risk youth. Tell me more!
---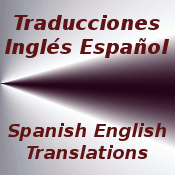 ---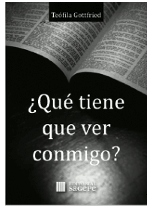 ¿Qué tiene que ver conmigo? por Teófila Gottfried
¿Qué tiene que ver conmigo lo que dice la Biblia? ¿Sirve en estos días lo que se cuenta allí? ¿No son anticuadas sus enseñanzas? ¿Qué tengo que ver yo con gente que vivió hace dos, cuatro o seis mil años? ¿Es posible aplicar a mi vida algo de lo que dice la Biblia? ¿O los Diez Mandamientos es todo lo que enseña? En tal caso ¿puedo considerarme "buena persona" si los cumplo? Lo que leemos en la Biblia tiene que ver con todos los seres humanos, sean cristianos o judíos, ateos o agnósticos, budistas, musulmanes o adherentes a alguna de las filosofías o nuevas religiones que surgen en el mundo. ¿Por qué? Ver mayor información sobre este libro dinámico.
---
Rising Hope Ministries
Prayer. Devotionals. Interactive Bible studies. And speak with a minister. Learn more!
---
Historias paranormales verídicas: ¿Explica la Biblia cristiana la quinta dimensión?
---
---
Most Recent Text Content:

The Miraculous Stories Of The Bible Are True. No Two Ways About It
How could Jonah have lived three days in the belly of a fish? And do we really believe the sun stood still and the moon stayed according to the account in Joshua? And what about the pillar of fire in Exodus in which God showed Israel the way by night? These stories and miracles of the Holy Bible sound unbelievable. In fact, they sound like they are a collection of fairy tales containing no truth. Or do they? Get your answers to these legitimate questions about the Holy Christian Bible. Read more

Do We Really Have To Honor A Bad Father And A Bad Mother According to Matthew 15:4?
When her biological father showed up, she was disrespectful to him. But her step-father reprimanded her for it. Was the young lady wrong? Or did her bad father not deserve honor from his daughter? What about Jesus' mandate in St. Matthew to honor our father and mother? Read more

Chance, Destiny, Luck And Faith In God: Which Of These Rules Our Life?
The wisest man in the ancient world said in the book of Ecclesiastes that the events of life happen by chance and luck. If that is the case, what good is having faith in God? Get your answers to this very important question, because one thing for sure is it is a fearful thing to die out of fellowship with Christ. Read more

The True Story Of A Christian Who Fell Victim To Witchcraft
This excerpt from the true story of a young Christian woman who fell victim to witchcraft will open our eyes to a very important truth. Witchcraft and sorcery are real. And more and more people are turning to those practices to place curses on Christians. What should the true believer in Jesus do if someone has placed a curse on him or her that appears to be working? Read more

In Christus (Ist Mein Ganzer Halt): In Christ Alone In German And English
The translated German lyrics of the song In Christ Alone are close, but not an exact translation of the English versions you might find. But In Christus Ist Mein Ganzer Halt is beautiful in its own right. Therefore, we present the English of the German that is being sung in the video you can watch here. Read more

A Message To The Many Lonely Christians In The World
What is going on that there are so many lonely Christians in the world? What can be done about the problem? Does the Bible offer any advise or explanation for the unhappiness so many are now experiencing? Yes, it does. Read more

Unmasking The Spirit Of AntiChrist According To 1 John 4:1-3
Did you know that many who call themselves Christians might have the spirit of antichrist? Yes, it is true. So, followers of Jesus of Nazareth, the true Son of God, would do well to learn how to unmask the work and the influence of the spirit of antichrist. Read more
---
Contenido en Español:
¿Qué es una droga teratogénica?
Desenmascarando al Dios todopoderoso de Rayo Oriental
¿Recibió Eliseo una doble porción del espíritu de Elías?
El Tao de las energías del Yin y el Yang
Featured Content

Warning Signs of Abusive Relationships from a Christian Perspective
These warning signs of abusive relationships, though from a Christian perspective, can be used by all women to help evaluate a relationship. We focus on four of the most widely seen signs that a woman might want to ponder before considering a steady relationship with a man who might be abusive. Read more

Depression Among Christians: What Does The Bible Say?
The Bible has much to say on the reality of depression among God's people. Read more

How the Teachings of the Bible Are Related to the Law of Attraction and Positive Thinking
Sadly, many Christians have confused the dividing lines between positive thinking, the law of attraction and pure faith in God. Learn how the teachings of the bible are related to the law of attraction and positive thinking. Read more

The Beatitudes: Blessed Are Those Who Mourn for They Will Be Comforted
The beatitudes might be considered easy to understand when compared to some other teachings of Jesus. However, often when people explain beatitudes, their explanations do not agree with the rest of scripture from the Christian Bible. This is especially true with teachings on: blessed are those who mourn for they will be comforted. Read more

What Is Feng Shui? Beware of False Hope
What exactly is feng shui; and why have so many people taken an interest in it? Does the word of God shed any light on the subject? Yes, it does. However, we take a look at feng shui from a common sense approach. And, we discover that there are questions that the basic philosophy of feng shui cannot answer. Read more

Why the Mark of the Beast in Revelation Is Probably NOT a Microchip
Closer examination of biblical scripture in Revelation 13:16 causes us to doubt that the mark of the beast in Revelation has anything to do with the microchip. Surprisingly enough, the Old Testament scripture of Leviticus 19:28 helps to provide the answer of why we believe the mark might just be a diabolical tattoo. Read more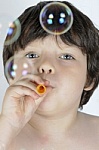 Out of the Mouth of Babes: Can Children Have Faith in God?
Kids who serve God really do exist. But, can children have faith in God? Yes, the world has more young followers of Jesus than you might think. Read more
, Wikimedia Commons. Multiple crosses image - Wikimedia Commons -