Truth really can be stranger than fiction.
First Page - Now launched! All the stories are true, or based on real events. Unlimited reading for $4.99 / month. No downloads. Read on your phone, tablet or computer.
La verdad puede ser más extraña que la ficción.
First Page - ¡Ya está en marcha! Todas las historias son verídicas, o están basadas en hechos reales. Lectura ilimitada por $4.99 / mes. No hay que descargar nada. Lea en su teléfono, tableta u ordenador.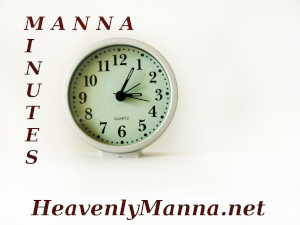 Manna Minutes Podcast: Eye-opening Bible study in less than five minutes! Access all episodes here.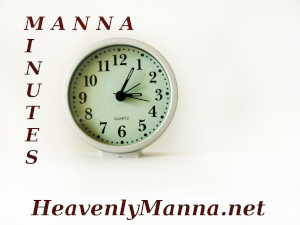 El podcast Manna Minutes: ¡Estudio bíblico que nos hace abrir los ojos en menos de cinco minutos! Acceda a todos los episodios aquí.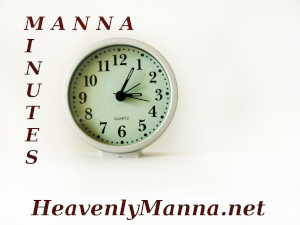 Manna Minutes Podcast Auf Deutsch: Augenöffnendes Bibelstudium in weniger als fünf Minuten! Alle Episoden finden Sie hier.

---
Is The Covid-19 Vaccine Mandate Of God? Or Is It Evil?
Did you know the Word of God (the Christian Bible) speaks directly against what governments are doing with Covid-19 vaccine mandates? Get the facts here
¿Viene de Dios el mandato de vacuna contra el Covid-19? O ¿acaso es malo?
¿Sabía que la Palabra de Dios (la Biblia cristiana) condena de manera directa lo que los gobiernos están haciendo a través de los mandatos de vacuna contra el Covid-19? Obtenga los hechos aquí.
---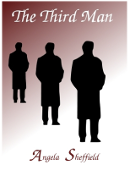 Was There A Curse On Helen's Romantic Life?
The Third Man by Angela Sheffield is based on a true story. Read chapter one now!
---
Should A Christian Practice Yoga Or Pilates? The Shocking Truth
Perhaps you practice yoga for health reasons, or to reduce stress. But, do you really know the diabolical goal of any form or style of yoga, including pilates? Get your answers here
La verdad espeluznante sobre el yoga revelada por la Biblia cristiana
Quizás practiques yoga por motivos de salud o para reducir el estrés. Pero, ¿realmente conoces el objetivo diabólico de cualquier forma o estilo de yoga, incluido el pilates? Obten tus respuestas aquí.
---
Communicating With The Dead: Learn The Shocking Truth
The spirit you think is mom, dad, or some other loved one from beyond the grave is NOT your loved one. But, what about the "proof" that the living can indeed talk to the dead? Let God's Word open your eyes to a deception that is pure evil. Read Spirits Of The Deceased
Comunicarse con los muertos: La impactante verdad
El espíritu que parece ser tu madre, padre o algún otro ser querido tuyo desde el más allá NO es tu ser querido. Pero, ¿qué hay de "la prueba" de que los vivos pueden comunicarse con los muertos? Permite que la Palabra de Dios te abra los ojos para que veas el engaño que es de la maldad pura. Te invitamos a leer ¿Están los muertos entre los vivos?
View Content By Specific Category
---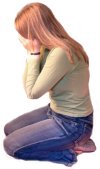 Help me with my unruly teenager!
Contact one of our nationally certified Christian life coaches who specializes in working with at-risk youth. Tell me more!
---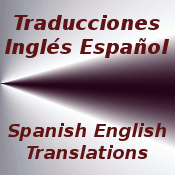 ---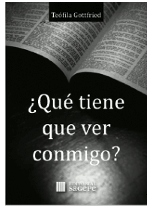 ¿Qué tiene que ver conmigo? por Teófila Gottfried
Lo que leemos en la Biblia tiene que ver con todos los seres humanos, sean cristianos o judíos, ateos o agnósticos, budistas, musulmanes o adherentes a alguna de las filosofías o nuevas religiones que surgen en el mundo. ¿Por qué? Ver mayor información sobre este interesante libro.
---
The Arabic Word for God: Is it Really Allah?

More and more people are being told that Allah does not mean God in the Arabic language. In other words, they are being told that Allah is not simply the Arabic word for God, but that it is a proper name of a specific deity who is worshiped in Islam. This means that Allah is a name rather than a word. Suppose we have three women named Susan, Laura, and Mary. While they are all women, they are different women. Susan is not Laura. Therefore, Susan should not be called Laura. Mary is not Susan. Likewise, we should not call Mary by the name of Susan or Laura, because they are all different women.

The same concept applies when speaking of the Arabic word for God. There are many gods. They each have at least one proper name that uniquely identifies them. Each language also has a generic word for "god," or "deity," or "spirit" who is worshiped. The generic word is not a proper name, it simply refers to any deity, regardless of who that specific deity is and what his or her names are. Zeus, Thor, Dagon, Baal, and Artemis among others are all proper names for a specific god or goddess. However, there is a word in each of the languages of the nations that worship those gods that generically translates to god, deity, godhead, divinity, or spirit to be worshiped.

Regarding the Arabic word for God, many people are pointing out that the Arabic language, like any other language, has a generic word for deity, which is "ilaah," sometimes written, "ilah." They state that this Arabic word for god is the real translation for the generic word "god"--any god, regardless of what that god's name is. It is said that anyone can verify this truth by looking at the many Sura (Islamic equivalent of biblical scripture) that speak of Allah being the only "ilah" (god). "Ilah" and Allah are two different words. This proves that Allah does not mean God, rather it is the proper name of a specific god.

The promotion of this affirmation has become so strong that a new translation of the Bible into Arabic that omits the proper name, Allah, is under way. The generic Arabic word for god (any god) will be used instead. This allows for the proper names of the God of Israel to also be linked to the generic Arabic word for god, "ilah." Likewise, this would allow a Hindu to be able to link the proper names of his Hindu gods to "ilah," instead of being forced to call Hindu gods, Allah. Also, the atheist would be able to say in Arabic that there is no god (ilah) at all, of any name, instead of being forced to say that there is no specific god named Allah. If an atheist says that there is no Allah, he's simply denying the existence of only one specific deity. He would have to use the generic Arabic word for god to deny the existence of any and all deities.

The Islamic, Jewish, and Christian God Are All the Same?
Bible-believing, Arabic-speaking Christians serve the Spirit who inspired the writing of the Old and New Testaments of the Christian Bible. That Spirit revealed Himself as the I AM, as the God of Israel; and as the God of Abraham, Isaac, and Jacob among other revelations in the Old and New Testaments. That same God is fully revealed in His Son, the Lord Jesus, in the New Testament (Colossians 2:9).
When has Allah been the god of Israel? When has Allah been the god of Abraham, Isaac, and Jacob? When has Allah had a son? Never. Likewise, when has the God of Israel ever denied that He does have a Son? Never. You can't have a son and NOT have a son at the same time? Either you have one or you don't. Allah does not have a son. The God of Israel does. His Son's name is Jesus. With these facts, even a small child can comprehend that there is a huge difference between the entity behind the Koran and the entity behind the Old and New Testaments of the Christian Bible. It is clearly impossible for them to be the same being. Making a statement like this does NOT equate to saying that Allah is the true God and the God of Israel is a false God. Likewise, it does not equate to saying that the God of Israel is the true God and Allah is a false god. It simply states that Allah and the God of Israel are two very different beings. They are as different as night and day, and as black and white.
What's the Big Deal?
Okay, so Allah is not the Arabic word for god, rather it's a proper name for a specific spirit. Nevertheless, what is the big deal about Arabic-speaking Christians using this proper name to refer to the God of the Christian Bible? We know that most speakers of Arabic are much more familiar with the name Allah being used to speak of God than the generic Arabic word for god. The Bible says that God looks on the heart. If a Christian refers to God as Allah, does not God look on what is in that believer's heart when he says Allah, rather than on the fact that Allah is the proper name of another deity?
After all, when the apostles were deciding what things the Gentiles should do to be saved, did they say anything about what they had to call God in their native languages when they were converted to Christianity?
In the Bible we read, "For all the gods of the nations are idols. But, the Lord made the heavens" (Psalm 96:5). This lets us know that any god who does not answer to the description and revelations that the God of Israel does, is an idol god. Simply put, Allah does not have a Son who is the Savior of the world. And, Allah despises natural and spiritual Israel. On the contrary, the God of the Christian Bible calls Israel the "apple of his eye" (Deut. 32:10). The conclusion is crystal clear: Allah does not answer to the description and revelations that the God of Israel does. Therefore, if we are going to believe biblical scripture, Allah cannot be anything other than an idol. Remember, we're looking at this from a BIBLICAL perspective. We would come to a different conclusion if we were looking at this from the perspective of other spiritual writings such as those followed by a Hindu, Buddhist, or any other religion.
Idolatry in a Name
King David declared, "Their sorrows shall be multiplied that hasten after another god (idol). Their drink offerings of blood will I not offer, nor take up their NAMES into my lips" (Psalm 16:4). David did not say that he would not pronounce from his lips foreign WORDS that translated to the generic term for a deity. He said that he would not take up the NAMES of idols. So, we can imagine that David would not have objected to the use of the generic Arabic WORD for god, "ilah," but would have objected to taking up the proper NAME, Allah, into his lips to refer to his Lord, the God of Israel.
Christians are told, "...Keep yourselves from idols..." (1 John 5:21). Christians, are we really to think that our Lord, who is a jealous God, so jealous that one of his names is Jealous (Exodus 20:5, 34:14) is pleased with being called by the name of an idol? Does a person named James want people to call him by the name of Kevin, Mark, or Frank? We show respect to someone by calling him or her by his or her name, not by someone else's name. Likewise, we honor God by calling Him by the names that He told us are His names. We do not call our Lord by the name of Zeus, Thor, Baal, or Dagon, because these are proper names for specific idol gods. Why then should we call our God by the name, Allah, which is a proper name for a specific idol god?
As we are keeping in mind the holiness of the names of God, let us remember that all of the fullness of God is now in one name: JESUS. We read:
"Be it known unto you all, and to all the people of Israel, that by the name of Jesus Christ of Nazareth, whom ye crucified, whom God raised from the dead, even by him doth this man stand here before you whole. This is the stone which was set at nought of you builders, which is become the head of the corner. Neither is there salvation in any other: for there is NONE other NAME under heaven given among men, whereby we must be saved" (Acts 4:10-12).
"That at the NAME of JESUS every knee should bow, of things in heaven, and things in earth, and things under the earth" (Philippians 2:10).
Yes, the Arabic word for God is a big deal.
Arabic Speaking Christians
Since Allah does not mean God, but rather refers to a specific and very different entity, what are we saying about Arabic speaking Christians who pray to Allah? We know that there are many Arabs who have truly received the Lord Jesus as their Savior. Are they any less of a Christian than believers who speak other languages in which the proper name of an idol is not used for God? Of course not. They are as much a part of the family of Christ as anyone else.
None of this, however, changes the fact that Allah is not the generic Arabic word for God. It does not change any of the truths that have been learned about the name of God. When we learn something, we are to receive and act on that new knowledge. Remember, the apostle Paul, formerly known as Saul of Tarsus, had been a persecutor of the Christian church. But, he persecuted the church out of ignorance. He honestly believed that he was doing service to God. At the moment he came into the knowledge of the truth, he did not let anything keep him from making all of the changes necessary to totally please Christ.
He wrote of himself, "Who was a blasphemer, and a persecutor, and injurious. But, I obtained mercy, because I did it IGNORANTLY in unbelief" (1 Timothy 1:13). When the Lord offered correction to Saul, he accepted that correction. He repented and turned his back on everything of his culture and life that interfered in any way with giving the highest honor, obedience, and reverence to our God, the Lord Jesus.
He said, "Yea doubtless, and I count all things but loss for the excellency of the knowledge of Christ Jesus my Lord for whom I have suffered the loss of ALL things, and do count them but dung (garbage), that I may win (have) Christ" (Philippians 3:8).
May the Arabic word for God be what is fully acceptable, pleasing, and reverent in the sight of the Lord, not what is popular, traditional, easy, or familiar.
Highly Recommended Reading:
Who Is Allah?
Who is the Only Begotten Son of God, the First Begotten of the Dead and the Firstborn of Creation?
Amazing Bible Facts that Few People Know
Is There Logic In The Idea Of Religious Harmony?
---
International Bible Study Online

Study the Bible with us no matter where you live. More information here.
Estudio bíblico internacional en linea

Estudiad la Biblia con nosotros sin importar dónde viváis. Más información.

Copyright notice: This website and its content is copyright of © Heavenly Manna (HeavenlyManna.net) 2002-2016.

Comments/Comentarios:
Send Comments or a Private Message about One of Our Services / Envíe Comentarios o un Mensaje Privado acerca de nuestros servicios
Once comments reach 10, they close. IF YOU USE PROFANITY, WE WILL REJECT YOUR COMMENT AUTOMATICALLY.
We're a small team, please be patient as we review comments.
, Wikimedia Commons. Multiple crosses image - Wikimedia Commons -