Truth really can be stranger than fiction.
First Page - Now launched! All the stories are true, or based on real events. Unlimited reading for $4.99 / month. No downloads. Read on your phone, tablet or computer.
La verdad puede ser más extraña que la ficción.
First Page - ¡Ya está en marcha! Todas las historias son verídicas, o están basadas en hechos reales. Lectura ilimitada por $4.99 / mes. No hay que descargar nada. Lea en su teléfono, tableta u ordenador.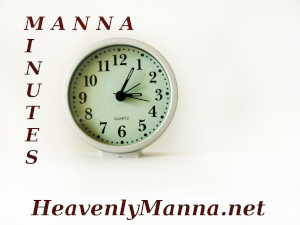 Manna Minutes Podcast: Eye-opening Bible study in less than five minutes! Access all episodes here.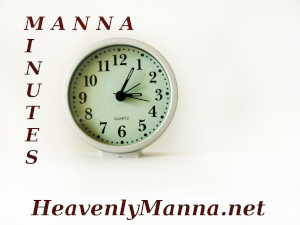 El podcast Manna Minutes: ¡Estudio bíblico que nos hace abrir los ojos en menos de cinco minutos! Acceda a todos los episodios aquí.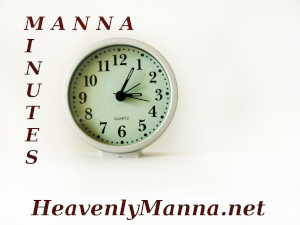 Manna Minutes Podcast Auf Deutsch: Augenöffnendes Bibelstudium in weniger als fünf Minuten! Alle Episoden finden Sie hier.

---
Is The Covid-19 Vaccine Mandate Of God? Or Is It Evil?
Did you know the Word of God (the Christian Bible) speaks directly against what governments are doing with Covid-19 vaccine mandates? Get the facts here
¿Viene de Dios el mandato de vacuna contra el Covid-19? O ¿acaso es malo?
¿Sabía que la Palabra de Dios (la Biblia cristiana) condena de manera directa lo que los gobiernos están haciendo a través de los mandatos de vacuna contra el Covid-19? Obtenga los hechos aquí.
---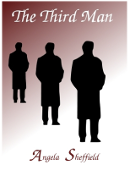 Was There A Curse On Helen's Romantic Life?
The Third Man by Angela Sheffield is based on a true story. Read chapter one now!
---
Should A Christian Practice Yoga Or Pilates? The Shocking Truth
Perhaps you practice yoga for health reasons, or to reduce stress. But, do you really know the diabolical goal of any form or style of yoga, including pilates? Get your answers here
La verdad espeluznante sobre el yoga revelada por la Biblia cristiana
Quizás practiques yoga por motivos de salud o para reducir el estrés. Pero, ¿realmente conoces el objetivo diabólico de cualquier forma o estilo de yoga, incluido el pilates? Obten tus respuestas aquí.
---
Communicating With The Dead: Learn The Shocking Truth
The spirit you think is mom, dad, or some other loved one from beyond the grave is NOT your loved one. But, what about the "proof" that the living can indeed talk to the dead? Let God's Word open your eyes to a deception that is pure evil. Read Spirits Of The Deceased
Comunicarse con los muertos: La impactante verdad
El espíritu que parece ser tu madre, padre o algún otro ser querido tuyo desde el más allá NO es tu ser querido. Pero, ¿qué hay de "la prueba" de que los vivos pueden comunicarse con los muertos? Permite que la Palabra de Dios te abra los ojos para que veas el engaño que es de la maldad pura. Te invitamos a leer ¿Están los muertos entre los vivos?
View Content By Specific Category
---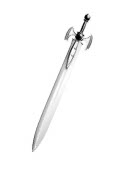 Capital Punishment Is Sanctioned By The Bible
Christians and believers in the Bible, the Word of God calls for the death penalty for first degree murder, rape, and other acts of violence. The Bible tells us to behold the goodness AND the severity of God whose Word--including in the New Testament--does NOT speak against capital punishment Read the scriptural proof now.
La Biblia sanciona la pena capital
Cristianos y creyentes en la Biblia, la Palabra de Dios pide la pena de muerte para el asesinato en primer grado, la violación y otros actos de violencia. La Biblia nos dice que contemplemos la bondad Y la severidad de Dios, cuya Palabra -incluso en el Nuevo Testamento- NO habla en contra de la pena capital. Lea ahora la prueba bíblica.
---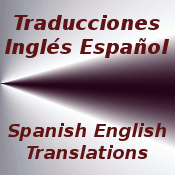 ---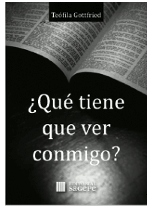 ¿Qué tiene que ver conmigo? por Teófila Gottfried
Lo que leemos en la Biblia tiene que ver con todos los seres humanos, sean cristianos o judíos, ateos o agnósticos, budistas, musulmanes o adherentes a alguna de las filosofías o nuevas religiones que surgen en el mundo. ¿Por qué? Ver mayor información sobre este interesante libro.
---
Authority in the Name of Jesus and Spiritual Warfare

The Reality Of Spiritual Warfare and the Authority in the Name of Jesus
The sixth chapter of Ephesians, verses ten thru seventeen is only one of many biblical passages that clearly speak of the reality and necessity of spiritual warfare in the Christian life.
Why is it said that engagement in spiritual warfare is necessary? The Son of God was sent to Earth to "destroy the works of the devil" (KJV, 1 John 3:8). On several occasions, Jesus told his disciples, also called Christians, to follow him and do the works that he did (Acts 11:26, St. John 14:12). Such destruction is impossible if one refuses to do battle.
Throughout the Old Testament, the children of Israel repeatedly went to war against the enemies of God. Likewise, throughout the New Testament, God's people, spiritual Israel (Romans 2:28-29), go to spiritual war against the enemies of God who are men inspired by the evil entities of the kingdom of darkness.
The apostle Paul refers to the believer as a soldier (2 Timothy 2:3). Such terms to describe the follower of Christ are employed to open the eyes of the believer to a real truth that few ever fully comprehend and/or accept. One of the consequences of failure to do the perfect will of God which demands the destruction of the works of the devil, is the rampant spread of evil.
In today's world, the practice of the dark arts of witchcraft, black magic and satanism is often glorified and has even infiltrated the church. Violent and shocking crime perpetrated even by very young children is now ravaging small towns whose citizens once enjoyed safety and serenity. "Alternative" life styles that the Bible plainly declares abominations to God, are embraced. Meanwhile, many Christians look the other way, move away from the problem, unnecessarily endure trouble as "door mats," and continue to do nothing but pray, hoping things will somehow get better. Where is the power of God that is supposed to be in the life of every true disciple of Christ?
Preparation For Spiritual Warfare
The Bible not only tells the believer to use authority in the name of Jesus, it also gives necessary instruction on how to use that power. There are two forms of spiritual warfare--battles against the enemy working in others and battles against the enemy working in one's own mind. This article is only an introductory study on spiritual warfare in the case where the enemy is working in other people.
It's imperative that every believer that will engage in successful spiritual warfare understand three things. First, a Christian must sincerely and diligently seek God's righteousness in his life in order to have any power. Disobedience to God diminishes that power. The correlation between righteousness and power is thoroughly explained in
How To Use The Armor Of God : The Breastplate Of Righteousness
. Such seeking can easily begin with the sincere and regular prayer to God to reveal the things in one's life that are in the way of having a real relationship with him.
Second, God expects his servants to continue to employ common sense and abide by the laws of the land. One can only be instructed in the basic biblical truths on spiritual warfare. Every believer must carefully listen to God's instructions for his particular battle as it's impossible to deal with every situation that may be faced. What's more is that no matter how learned one may be in the scriptures, he remains a branch that must depend on the vine (Jesus) at all times.
Third, the believer must not engage in any battle that God hasn't given him permission to fight because this amounts to disobedience which leads to downfall.
The Works Of The Flesh
Is there any way of knowing when someone else is allowing the enemy to influence and/or control other individuals? Yes, there is. Actions and behavior that are physical manifestations of the direct influence and control by demonic spirits are referred to, in the Bible, as the "works of the flesh".
Galatians 5:19-21 says, "now the works of the flesh are manifest (displayed) which are these: adultery, fornication, uncleanness, lasciviousness, idolatry, witchcraft, hatred, variance, emulations, wrath, strife, seditions, heresies, envyings, murders, drunkenness, revellings, and such like."
The scripture of Galatians is one of many that clearly teach the believer to know that evil is at work when he observes any behavior that is named in the scripture of Galatians. In the scripture of Romans 7:18, Paul wrote, "for I know that in me (that is, in my flesh) dwelleth no good thing...."
These scriptures aren't saying that everyone who engages in behavior of the flesh does so knowingly.
The Works Of The Flesh Observed In Real Life
Parables are similar to short stories in which characters live out spiritual truths in action to better illustrate them. Jesus often made use of parables in his teachings. This article focuses on a real life manifestation of people acting out the works of the flesh and how two believers witnessed the power in Jesus' name to destroy the works of the enemy. The names of the individuals involved and those of the places are not revealed for the sake of privacy.
Real Life Experience Using the Authority in the Name of Jesus Given to Believers
One summer, a large family consisting of a single parent, small, and teen aged children, moved into the neighborhood of a small town where two Christians resided. The family was from a very large city where it is reported that the parent was a member of a street gang and accustomed to violence.
Shortly after their arrival, disturbing activity began. The family's house became a daily meeting place for very large groups of people who regularly gathered in the streets to harass and threaten motorists and pedestrians. Their obscene language and behavior continued until shortly before the rising of the sun. They boldly trespassed onto the property of their neighbors, threatened to harm one of the neighbor's dog and broke into and damaged property of others. On numerous occasions, fights involving anywhere from ten to thirty people erupted.
Neighbors, including the Christian residents, repeatedly called the police, but to no avail. The two believers, in weariness and great frustration, lifted up much prayer for peace in their neighborhood, but the problem continued for more than a year. They implemented every legal plan they could think of to rid the neighborhood of such activity.
One day, while in prayer, they were reminded in spirit, of the how they had been told to handle the problem God's way--a way that had not been fully accepted. What was God's solution that they had ignored? Why would the solution to such a problem be ignored? It was time for them to grow in their walk with Christ which meant learning and being willing to do spiritual battle. The resistance to the uncomfortable change of serving God on a higher level was not immediately received. Also, the struggle against the enemy inciting ungodly anger against those who disturbed them so was a separate battle. Nevertheless, they understood that as long as they failed to respond to the situation God's way, the problem would persist. They surrendered and accepted the battle that matured them spiritually.
God's Word Contains Instructions for Spiritual Warfare
Jesus said to his disciples in Luke 10:19, "behold, I give unto you power to tread on serpents and scorpions and over all the power of the enemy...." In Mark 16:15-17, the Savior said to his followers, "...go ye into all the world and preach the gospel to every creature.... And these signs shall follow them that believe. In my name shall they cast out devils...."
Casting out devils does not translate into the anti-biblical practice of "exorcism". Also, the casting out of devils is not confined to the expulsion of evil spirits from an individual, but includes their expulsion from places.
1 John 4:4 reminds the believer that Christ in him is greater than Satan in the world. God's word cannot emphasize anymore the power with which he has endowed his obedient servants. The Christian residents had finally accepted their answer. Along with the answer came understanding of how to actually appropriate the power that's in Jesus' name.
Spiritual Authority Demonstrated By Scripture
Realizing that the righteous have power in Jesus' name is only the first step in understanding spiritual warfare. Learning how to employ that power is not that simple and can vary from situation to situation as God leads his servants. Nevertheless, there are some basic truths that are introduced in this article that every believer should understand before treading on enemy territory.
These concepts are revealed in scripture in the recorded, real-life accounts of the use of the power in Jesus' name in the lives and ministries of his saints of old. The New Testament, in particular, the four gospels and the book of the Acts, reveal that the Lord Jesus literally and audibly spoke to the unclean spirits he rebuked, giving them specific commands that they had to obey. Likewise, the servants of Jesus are also seen literally and audibly speaking to the unclean spirits they rebuked, giving them commands they had to obey. The difference is that the servant, having no power of his own, speaks his commands in the name of Jesus.
Mark 1:23-25 says, "and there was in their synagogue, a man with an unclean spirit. And he cried out saying, let us alone. What have we to do with thee, thou Jesus of Nazareth. Art thou come to destroy us? I know thee who thou art, the Holy One of God. And Jesus rebuked him saying, hold thy peace (be quiet), and come out of him. And when the unclean spirit had torn him and cried with a loud voice, he came out of him."
Jesus gave commands that the unclean spirits had to obey. The apostle Paul, a servant of Christ, is also seen exercising authority over evil spirits. Acts 16:18 reads, "...a certain damsel possessed with a spirit of divination met us, which brought her masters much gain by soothsaying. The same followed Paul and us and cried, saying, these men are the servants of the most High God which shew unto us the way of salvation. And this did she many days. But Paul, being grieved, turned and said to the spirit, I command thee in the name of Jesus Christ to come out of her. And he came out the same hour." Paul, a servant of Christ, also gave a command in Jesus' name that the unclean spirit had to obey.
This article, being an introduction to Christian spiritual warfare cites only a few of the numerous scriptures demonstrating the employment of the power of Jesus' name in the believer's life. Serious students will continue seeking God on their own.
The Battle Begins
It was time for the two servants of Christ in the neighborhood to exercise authority in Jesus' name against the works of the flesh described in Galatians. It was a time that would prove to be an open display of God's power to the two Christians, the trouble makers, and the rest of the neighborhood's residents as they listened in the night.
As the gang of people were gathered in the darkness, the foul language roared out as threats were exchanged in violent arguments among themselves, disturbing everyone else around. The passive residents of the neighborhood, weary of calling the police to no avail, coped by closing their windows and turning up the volume of the television. Motorists avoided driving down the streets that were blocked by the gang that would undoubtedly be referred to as "thugs". However, the two Christian residents proceeded as they had been instructed in scripture and in prayer.
They first prayed, lifting the neighborhood, asking God to intervene for the restoration of peace. They then opened their door and audibly rebuked the demonic spirits of disturbance, unrest, strife, hatred and profanity, commanding them, in the name of Jesus, to depart from the area.
The very first time that this was done, the perpetrators broke up their gathering and quietly left the streets they terrorized. They got into their cars and drove away while others walked away. The two believers thanked and praised God as they departed. Prayer continued to be lifted daily for the peace of the neighborhood. Several days passed without incident. There were no gangs in the streets wreaking the havoc they had done for so long.
Suddenly, the same disturbance returned, perpetrated by the same family and their acquaintances. The two believers rose and responded in the same way they had done the first time. Again, they witnessed the authority of God to put the enemy to flight.
Again, several more days passed without incident, until the third and final battle that took place. As the two believers rebuked the demonic spirits of disturbance, certain individuals in the gathering became enraged and turned towards the open door of the house of the Christians. They began shaking their fists and shouting at them. But, the believers never went silent, nor conceded to the enemy's threats. They continued their rebuking and watched as the furious gang were compelled to leave within minutes. They thanked and praised God as they witnessed his authority.
The crime, disturbance, noise, and terrorism of the neighborhood had finally been brought to an end at the hands of that family. Three weeks passed at the end of which the family moved away.
This real-life display of God's power has been shared for two purposes. It is a testimony of the authority of God which gives him due praise and glory. It also aids comprehension of biblical instruction in spiritual warfare.
The actions and behavior of the two believers are not simply to be copied. Each situation is different and God must be very carefully sought for instruction and guidance which he will surely give to every believer who is a willing vessel to be used to destroy the works of Satan.
©2008Heavenly Manna
Recommended Reading:
How To Use The Armor Of God: The Shoes Of Peace
The Armor Of God for Christian Spiritual Warfare: The Belt Of Truth

Copyright notice: This website and its content is copyright of © Heavenly Manna (HeavenlyManna.net) 2002-2016.

Comments/Comentarios:
Logically your stating that people who had been in gangs or extremist groups are possessed by demons?? What about personality disorders? Some gang members have a psychiatric or psychological problem.

Look at the profile characteristics of mental illnesses such as: Anti-social personality disorder, Bipolar Disorder, Intermittent Explosive Disorder, Psychopathy, etc. Demonic possession was the only explanation to people's bizarre behavior and personality back in the middle ages.

That was the only explanation until psychology came in existence and knowledge. Back those days there were exorcisms to treat their abnormal behaviors that were not normal. If psychology is 100 percent an art...then why is it being practiced and not banished in existence to study and practice??

Being possessed by evil spirits is what brought the existence of exorcisms, blessings, voodoo priests, etc. But it is now considered to be a very rare diagnosis to this day since people state that the abnormal behaviors are part of a medical condition.

I believe that psychology study does have a ground being on the right track the only problem is when there is someone being evaluated, there are similarities on one kind of mental illness with other ones. For instance a person can be misdiagnosed. You can have a patient in a psychiatric hospital who has indications of suffering from delusional disorder when really that person is suffering from schizophrenia.

Or; in another example besides having one specific mental disorder; it could be two combined. The person who has signs of schizophrenia might actually have bipolar disorder combined with schizophrenia. Which is known as a dual diagnosis. Therefore a person who has bipolar disorder and schizophrenia is labeled in the evaluation diagnosis as a bipolar schizophrenic.
by: Zach
Posted on 2011-09-05 22:56:09
---
To Zach:

You stated/asked, "Logically your stating that people who had been in gangs or extremist groups are possessed by demons?? What about personality disorders? Some gang members have a psychiatric or psychological problem."

In no part of the article do we state dogmatically that gang members/criminals are possessed by demons. What we do state is that such people are influenced by demonic power, which drives their destructive and violent behavior. Some are actually possessed. There is a difference between influence and possession, but the same manifestations are seen to different degrees. Jesus warned that, "The thief (Satan and his angels) cometh not but for to steal, and to kill, and to destroy..." (KJV, St. John 10:10). Is it a strange thing that those who are influenced by him steal, kill, and destroy? This is the typical behavior of gang members, serial killers, and others who have been diagnosed with mental disorders. Remember, psychology does not even accept that man has a spirit. Therefore, according to them, there's never anything spiritually wrong. Many "mental disorders," in they eyes of the mental health professionals, are spiritual disorders in the eyes of God.

The Bible reveals that many "personality disorders," according to psychologists, are in reality the influence or possession by demonic spirits, according to God's word. One of numerous biblical examples of this truth is the insane man of the Gadarenes out of whom the Lord Jesus cast devils (8th chapter of the New Testament book of Luke). Also, our article:

Signs of Demonic Possession

uses scripture in the explanation of how demonic power is often behind serious psychological disorders, including insanity. This is especially true when there is no physical injury to the brain.
by: Heavenly Manna
Posted on 2011-09-06 00:04:53
---
Okay, but it is a choice to do such horrible things. So your saying that the person is influenced if they chose to do wickedness?....

I accept it as true that man is fallen as sinners after the Adam and Eve incident, that we all are vulnerable to act out such temptations...but are we responsible for our own behavior? Since pretty much our actions are always based on a choice on what we do?
by: Zach
Posted on 2011-09-06 06:16:32
---
To Zach:

You ask, "Okay, but it is a choice to do such horrible things?"

We thoroughly dealt with how the sin nature and choice interplay in:

Are Some People Born With Bad Blood? What Does the Christian Bible Reveal?

Our articles have been described as unusually "intense." They pack a lot of information and generally require at least a couple of readings to fully benefit. Some people have found it helpful to take notes, others prefer to re-read. We suggest doing whatever works best for you. Also, we have plans to survey our readers to see if there's interest in having self-tests over our content.
by: Heavenly Manna
Posted on 2011-09-07 00:53:04
---
Send Comments or a Private Message about One of Our Services / Envíe Comentarios o un Mensaje Privado acerca de nuestros servicios
Once comments reach 10, they close. IF YOU USE PROFANITY, WE WILL REJECT YOUR COMMENT AUTOMATICALLY.
We're a small team, please be patient as we review comments.
, Wikimedia Commons. Multiple crosses image - Wikimedia Commons -