---
Is The Covid-19 Vaccine Mandate Of God? Or Is It Evil?
Did you know the Word of God (the Christian Bible) speaks directly against what governments are doing with Covid-19 vaccine mandates? Get the facts here
¿Viene de Dios el mandato de vacuna contra el Covid-19? O ¿acaso es malo?
¿Sabía que la Palabra de Dios (la Biblia cristiana) condena de manera directa lo que los gobiernos están haciendo a través de los mandatos de vacuna contra el Covid-19? Obtenga los hechos aquí.
---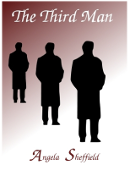 Was There A Curse On Helen's Romantic Life?
The Third Man by Angela Sheffield is based on a true story. Read chapter one now!
---
Should A Christian Practice Yoga Or Pilates? The Shocking Truth
Perhaps you practice yoga for health reasons, or to reduce stress. But, do you really know the diabolical goal of any form or style of yoga, including pilates? Get your answers here
La verdad espeluznante sobre el yoga revelada por la Biblia cristiana
Quizás practiques yoga por motivos de salud o para reducir el estrés. Pero, ¿realmente conoces el objetivo diabólico de cualquier forma o estilo de yoga, incluido el pilates? Obten tus respuestas aquí.
---
Communicating With The Dead: Learn The Shocking Truth
The spirit you think is mom, dad, or some other loved one from beyond the grave is NOT your loved one. But, what about the "proof" that the living can indeed talk to the dead? Let God's Word open your eyes to a deception that is pure evil. Read Spirits Of The Deceased
Comunicarse con los muertos: La impactante verdad
El espíritu que parece ser tu madre, padre o algún otro ser querido tuyo desde el más allá NO es tu ser querido. Pero, ¿qué hay de "la prueba" de que los vivos pueden comunicarse con los muertos? Permite que la Palabra de Dios te abra los ojos para que veas el engaño que es de la maldad pura. Te invitamos a leer ¿Están los muertos entre los vivos?
View Content By Specific Category
Christian Store Departments

Las experiencias cercanas a la muerte: ¿Qué dice la Biblia cristiana?
¡Véase un extracto de este libro que nos hace abrir los ojos!
---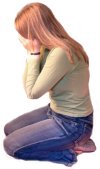 Help me with my unruly teenager!
Contact one of our nationally certified Christian life coaches who specializes in working with at-risk youth. Tell me more!
---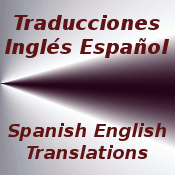 ---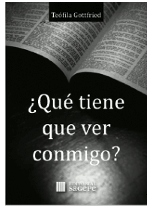 ¿Qué tiene que ver conmigo? por Teófila Gottfried
Lo que leemos en la Biblia tiene que ver con todos los seres humanos, sean cristianos o judíos, ateos o agnósticos, budistas, musulmanes o adherentes a alguna de las filosofías o nuevas religiones que surgen en el mundo. ¿Por qué? Ver mayor información sobre este interesante libro.
---
Entender la dimensión desconocida del mundo real: Revelaciones divinas
La Biblia cristiana de cobertura a cobertura trata sobre todo lo relacionado con la dimensión desconocida, también llamada la quinta dimensión. Más información aquí.
---
Historias paranormales verídicas: ¿Explica la Biblia cristiana la quinta dimensión?
---
---
Does Music Affect Your Mood?

The question, "Does Music Affect Your Mood?" would be answered in the affirmative by practically everyone. The topic of "mood music" is one that has given rise to questions and doubts concerning what's called Christian rock music. Cars with stereo systems that rival those of a recording studio plague American streets with deafening booms of nothing but the amplification of the sound of bass. Hard rock concerts are attended by millions of listeners of the disorganized, chaotic screams and screeches of the artists who give wild stage performances. These entertainers and their fans display their attraction to such sounds with jerky and writhing movements of their body which may be anything from violent shaking of the head to wild swinging of the arms.

Such a description of hard rock concerts is not opinion, but fact. The proponents of such music, including those of Christian rock music, freely admit that listening to it is one way of coping with the crazy chaos of the world that infiltrates their mind. They also answer "yes" to the question, "Does music affect your mood?" One nineteen year old listener admitted that life is so full of questions that he doesn't know what to think or where to find any of the answers. His admitted confusion and lack of peace certainly isn't unique to teenagers. There's hardly a man alive that truly desires to live his life in perplexity and disturbance. Even the mentally ill seek ways of attaining peace and an escape from chaos.

Christians teach that only a relationship with Jesus brings peace to one's soul. However, this truth may not be readily accepted by someone who can't understand how believing in Christ is going to give them peace; therefore, they tend to reject such advice. Could simply listening to Christian rock music help them to experience a genuine and a lasting peace? Although people answer the question, "Does music affect your mood?" in the affirmative, listening to "Christian" rock music and obeying Christ are two different things.

How then can the Christian help such an individual who truly wants help to see the harm that can and does happen in exposing oneself to the "untamed" sounds of hard rock music and Christian rock music? First, believers must remember that God's word has power to convict and to convince. He must also arm himself with the knowledge of what the scriptures say about the power of music to affect the soul and the type of music that's good for the mind. The most convincing answers to the question, "Does music affect your mood?" are found in scripture.

King Saul of the old testament, after being rejected by God for repeated rebellion, came to be troubled by an evil spirit that disturbed his peace. David soothed Saul with the playing of music. One can be sure that that music was not wild or chaotic in order to somehow blend with the chaos that Saul was experiencing in his mind. David played one of the most beautiful sounding instruments in the world--a harp. 1 Samuel 16:23 says, "and it came to pass when the evil spirit (sent) from God was upon Saul, that David took an harp and played with his hand. So Saul was refreshed and was well, and the evil spirit departed from him."

Some believe that the sounds of hard rock are harmless if Christian lyrics are put to them, thus creating what's known as "Christian rock music". However, the Bible isn't silent on the type and rhythms of music that are used to worship God. Obviously, any music that God accepts will only do a soul good. What is said about the music that God's worshipers made to him? Scripture specifies that all music made to worship the God of peace has at least one thing in common--melody. "Melody" is defined as being a set of single notes arranged in a distinctive, recognizable pattern. Warner Books' American Century Dictionary defines "melodious" as "sweet-sounding".

Isaiah 51:3 says, "for the Lord shall comfort Zion. He will comfort all her waste places. And he will make her wilderness like Eden and her desert like the garden of the Lord. Joy and gladness shall be found therein, thanksgiving, and the voice of melody."

Ephesians 5:19 also instructs the believer in proper musical worship of God saying, "speaking to yourselves in psalms and hymns and spiritual songs, singing and making melody in your heart to the Lord."

God is not the author of any kind of confusion (1 Corinthian 14:33), be it in biblical doctrine, thoughts, or music made to give him due praise. Is it really logical to think that someone who isn't God's servant would try to see the difference that a change of music would make in his confused life? Is it sensible to think that non-Christians would actually sing and make worship music to God? Yes, it is. Millions of people attend church faithfully on Sundays and yet admit they don't really know the God that they go to worship. Can God even be worshiped by someone who hasn't believed in him? The scripture of Acts 17:23 answers this question when the apostle Paul said, "for as I passed by and beheld your devotions, I found an altar with this inscription, "To The Unknown God" whom therefore ye ignorantly worship. Him, declare I unto you."

Worshiping God in music is by no means a substitute for repentance and salvation; nevertheless, it is a form of drawing nigh (close) to the God of all peace and serenity. The scripture of James 4:8 teaches, "draw nigh to God and he will draw nigh to you."

Eye Opening Bible Studies:
Bible Study on Christian Ghost Hunters of Departed Spirits
Modern Day Psychology for Mental Disturbance
Forms of Alternative Medical Treatment: A Christian Perspective
---
Donations / Donaciones
(Please scroll down for English) Si este contenido te ha resultado útil, y te gustaría ayudarnos a llegar a más gente con el evangelio, puedes colaborar con nostros por:
1. Recomendar este contenido a tus familiares, amigos y conocidos compartiendo el enlace en redes sociales, otras webs y blogs, y por correo electrónico. 2. Hacer una donación de cualquier cantidad. 3. Orar para que Dios siga bendiciendo esta obra. 4. Comprar en nuestra tienda.
Además de publicar cientos de artículos cristianos que tratan sobre una gran variedad de temas difíciles desde el punto de vista bíblico, traducimos a otros cuatros idiomas. Y damos clases de Biblia gratuitas. También respondemos las preguntas personales de nuestros visitantes.

ENGLISH:
If you've found this content helpful, and would like to help us reach more people with the gospel, you can do so in the following ways:
1. Recommend this content to your family, friends and acquaintanes by sharing the link on social media, other websites and blogs, and by e-mail. 2. Make a donation of any amount. 3. Pray God continues to bless this work. 4. Purchase from our store.
In addition to publishing hundreds of Christian articles that deal with a large variety of difficult questions from the biblical point of view, we translate to four additional langauges. And we conduct free Bible classes. We also personally respond to our visitors' inquiries and questions.
International Bible Study by Zoom

Study the Bible with us no matter where you live. More information here.
Estudio bíblico internacional por Zoom

Estudiad la Biblia con nosotros no importa dónde viváis. Más información.

Copyright notice: This website and its content is copyright of © Heavenly Manna (HeavenlyManna.net) 2002-2016.

Comments/Comentarios:
What about music that is not directed towards God but is nice to listen to?

by: chinasa sunnyjoe
Posted on 2011-08-25 15:33:08
---
To: Chinasa Sunnyjoe

We believe that some songs that are not directed towards God are spiritually harmful while others are not harmful at all. Please read: Christian Songs: The Only Music for Christians? for the scriptures on which we base such an answer. Thanks for asking this question.
by: Heavenly Manna
Posted on 2011-08-29 18:46:12
---
Nice hit piece on Christian rock music. What then would you suggest for a young teenage boy who was raised on hard rock music, and loves it....but then gets saved....I mean really saved? Does his musical taste suddenly change? To some degree, yes this can happen, but he not going to start listening to Pat Boone or Point of Grace. Some good Christian rock would be a great gateway into Christian music as a whole. From there, things can change, as time changes the boy into a mature Godly man. ...and no, I\m not talking about myself in this analogy. However, I can attest to the fact that Christian rock band Stryper was a big part of my life when I was younger. And who says they don\t have melodies??? I\m an established musician and worship leader, and I can tell you there is melody in Christian rock. (at least what I used to listen to) I don\t listen to much of it at all anymore, but I can speak for Stryper music. It from God.
by: Shane
Posted on 2011-12-21 14:38:27
---
To Shane:

Our suggestion, not only to a teen raised on rock music, but to anyone would be to abandon those things, be it music or anything else, that are harmful to growth in Jesus. No one expects a person's likes or dislikes to suddenly change. But, who said that after we get saved we can still hold on to something because we like it? Throughout the Bible, we see the saints, in order to draw close to God, giving up things that interfere with a relationship with him.

I speak from very personal experience. I was thoroughly wrapped up into the practice of authentic martial arts. When I got saved, I thought and schemed and tried my best to figure how I could somehow practice them and keep them from interfering with being a dedicated servant of God. I will take the liberty to say that the teen does not love rock music any more than I loved the martial arts. I gave them up; and they are not the only things I so enjoyed that I gave up.

I won't say anything against or in favor of Stryper music, because I don't know what it's like. What I do know is that there is a type of music that the saints made to worship God, and in no way does it resemble modern hard rock/heavy metal. Nobody, no matter what his personal preferences are, can honestly say that harp music is anything like the chaotic sounds of hard rock.

The teen, and anyone else, can ask God to disturb his or her spirit regarding the types of music/lyrics that are displeasing to the Holy Spirit--and the Lord will surely answer. But, that prayer must be made in sincerity with full intent to obey and readiness to give up whatever is not pleasing to God. Many people, including teens, in nations where the gospel is restricted, give up their own personal safety when they truly get saved.
by: Heavenly Manna
Posted on 2011-12-21 16:22:38
---
Honestly, it sounds to me like you are making judgements on music you don't even know about, and haven't heard--by your own admission. I would ask that you listen to even one song from Stryper, with an open mind.

Please go to YouTube and search for "Stryper, calling on You"
The lead guitars are full of heavenly melodies (harmonized too) right from start of the song. The lead vocal is very melodic, and moving to the soul, pointing to God.
I'm very certain you won't approve of their '80 rock movements on stage in the video, but I can tell you for certain that their music drew me close to God. It still does.
To each his own. Just give it one listen. There is nothing chaotic about their music. (especially the majority of their hit songs in the 80's)
by: Shane
Posted on 2011-12-21 16:47:38
---
To Shane:

How am I making judgment about music that I freely admit I've not listened to? What did you ask us? You asked what suggestion we had for the youngster. What did we answer? We suggested that the teen earnestly seek God regarding the music to which he listens. That is leaving judgment to GOD, not anyone else. Nothing else in our answer has been or can be disputed by scripture. And the truth remains that everyone who sells out to Jesus will be required to give up whatever GOD says he or she is to give up. This is not at all about Stryper. This is about learning to listen to the voice of the Lord to whom we will all give account. Our prayer is that that is exactly what that teen does.
by: Heavenly Manna
Posted on 2011-12-22 07:30:47
---
Hi, I first came across this blog when I read your article on Christian insensivity. I am very interested and aware of what the Bible teaches on worship music and how the Lord commands to be worshipped. I actually maintain a worship blog and have a book published. I liked your perspective in this post and, if I may, would like to share my blog with you.

biblicalworshipstudy.blogspot.com
by: Jesse
Posted on 2016-04-17 21:58:16
---
To: Jesse

Thank you!
by: Heavenly Manna
Posted on 2016-04-19 17:20:56
---
Send Comments or a Private Message about One of Our Services / Envíe Comentarios o un Mensaje Privado acerca de nuestros servicios
Once comments reach 10, they close. IF YOU USE PROFANITY, WE WILL REJECT YOUR COMMENT AUTOMATICALLY.
We're a small team, please be patient as we review comments.
, Wikimedia Commons. Multiple crosses image - Wikimedia Commons -