Truth really can be stranger than fiction.
First Page - Now launched! All the stories are true, or based on real events. Unlimited reading for $4.99 / month. No downloads. Read on your phone, tablet or computer.
La verdad puede ser más extraña que la ficción.
First Page - ¡Ya está en marcha! Todas las historias son verídicas, o están basadas en hechos reales. Lectura ilimitada por $4.99 / mes. No hay que descargar nada. Lea en su teléfono, tableta u ordenador.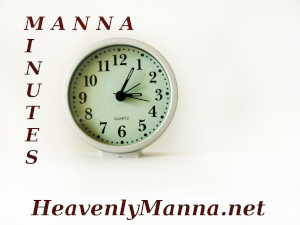 Manna Minutes Podcast: Eye-opening Bible study in less than five minutes! Access all episodes here.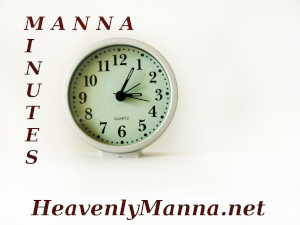 El podcast Manna Minutes: ¡Estudio bíblico que nos hace abrir los ojos en menos de cinco minutos! Acceda a todos los episodios aquí.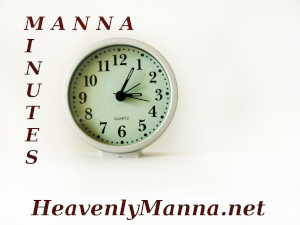 Manna Minutes Podcast Auf Deutsch: Augenöffnendes Bibelstudium in weniger als fünf Minuten! Alle Episoden finden Sie hier.

---
Is The Covid-19 Vaccine Mandate Of God? Or Is It Evil?
Did you know the Word of God (the Christian Bible) speaks directly against what governments are doing with Covid-19 vaccine mandates? Get the facts here
¿Viene de Dios el mandato de vacuna contra el Covid-19? O ¿acaso es malo?
¿Sabía que la Palabra de Dios (la Biblia cristiana) condena de manera directa lo que los gobiernos están haciendo a través de los mandatos de vacuna contra el Covid-19? Obtenga los hechos aquí.
---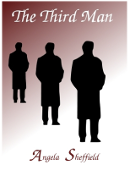 Was There A Curse On Helen's Romantic Life?
The Third Man by Angela Sheffield is based on a true story. Read chapter one now!
---
Should A Christian Practice Yoga Or Pilates? The Shocking Truth
Perhaps you practice yoga for health reasons, or to reduce stress. But, do you really know the diabolical goal of any form or style of yoga, including pilates? Get your answers here
La verdad espeluznante sobre el yoga revelada por la Biblia cristiana
Quizás practiques yoga por motivos de salud o para reducir el estrés. Pero, ¿realmente conoces el objetivo diabólico de cualquier forma o estilo de yoga, incluido el pilates? Obten tus respuestas aquí.
---
Communicating With The Dead: Learn The Shocking Truth
The spirit you think is mom, dad, or some other loved one from beyond the grave is NOT your loved one. But, what about the "proof" that the living can indeed talk to the dead? Let God's Word open your eyes to a deception that is pure evil. Read Spirits Of The Deceased
Comunicarse con los muertos: La impactante verdad
El espíritu que parece ser tu madre, padre o algún otro ser querido tuyo desde el más allá NO es tu ser querido. Pero, ¿qué hay de "la prueba" de que los vivos pueden comunicarse con los muertos? Permite que la Palabra de Dios te abra los ojos para que veas el engaño que es de la maldad pura. Te invitamos a leer ¿Están los muertos entre los vivos?
View Content By Specific Category
---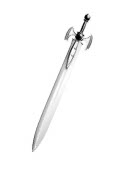 Capital Punishment Is Sanctioned By The Bible
Christians and believers in the Bible, the Word of God calls for the death penalty for first degree murder, rape, and other acts of violence. The Bible tells us to behold the goodness AND the severity of God whose Word--including in the New Testament--does NOT speak against capital punishment Read the scriptural proof now.
La Biblia sanciona la pena capital
Cristianos y creyentes en la Biblia, la Palabra de Dios pide la pena de muerte para el asesinato en primer grado, la violación y otros actos de violencia. La Biblia nos dice que contemplemos la bondad Y la severidad de Dios, cuya Palabra -incluso en el Nuevo Testamento- NO habla en contra de la pena capital. Lea ahora la prueba bíblica.
---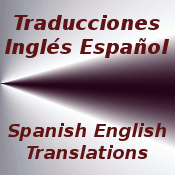 ---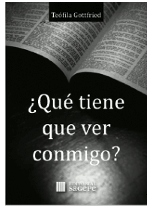 ¿Qué tiene que ver conmigo? por Teófila Gottfried
Lo que leemos en la Biblia tiene que ver con todos los seres humanos, sean cristianos o judíos, ateos o agnósticos, budistas, musulmanes o adherentes a alguna de las filosofías o nuevas religiones que surgen en el mundo. ¿Por qué? Ver mayor información sobre este interesante libro.
---
Cursed Objects and Enchantments: What Does the Christian Bible Say?

More people than we might think have had real-life, hair-raising experiences with enchanted, haunted or cursed objects. Does the Christian Bible deal with what was going on in those real experiences? If so, what do the Scriptures of God's Word reveal? First, let us keep in mind that the Bible offers us only what we need to understand the basics of the satanic realm of spirits. It does not enter into the detail you would find in a book on the occult. Why? Because it is not a book for instruction in evil, but rather one for instruction in righteousness (2 Timothy 3:16).

Yes. The Bible Says Cursed Objects Exist
Not only does God's Word clearly let us know cursed objects exist, it also answers these questions:
1. What exactly is a cursed object?
2. How do objects become cursed?
3. What can happen when we have cursed items?
4. Are we to believe that evil spirits can actually attach to innanimate objects?
5. What do we do if we have a cursed item?
We read, "And the city shall be accursed, even it, and all that are therein, to the Lord. Only Rahab the harlot shall live. She and all that are with her in the house, because she hid the messengers that we sent. And ye, in any wise keep yourselves from the accursed thing, lest ye make yourselves accursed, when ye take of the accursed thing, and make the camp of Israel a curse, and trouble it." (Joshua 6:17-18)
This passage in Joshua lets us know entire cities, and all that's in them, including th residents, can be cursed. We also learn that we can bring a curse upon ourselves by taking cursed items into our possession. A young Christian woman once saw a grecian goddess lamp in a catalog, and decided to oder it. On three different ocassions, the company sent her the wrong item. Despite her phone calls to them, they could never correct her order. Finally, she realized it was the Lord's protection against bringing a cursed object into her home. Who knows what trouble that grecian goddess lamp would have caused her household. In God's Word we read, "The graven images of their gods shall ye burn with fire. Thou shalt not desire the silver or gold that is on them, nor take it unto thee, lest thou be snared therein. For it is an abomination to the Lord thy God. Neither shalt thou bring an abomination into thine house, lest thou be a cursed thing like it. But thou shalt utterly detest it. And thou shalt utterly abhor it, for it is a cursed thing." (Deuteronomy 7:25-26)
Yes, the Bible reveals that objects can be cursed, and that we bring a curse upon ourselves when we bring the abomination into our home. Sometimes the reason why things go bump in the night is because we have something in our home that is cursed.
What Exactly Is a Cursed Object? And How Did It Become Cursed?
The passage of Deuteronomy 7:25-26, which we've just read, answers the question of what a cursed object is. It is something that is an abomination to God. The passage also reveals that it is a snare to the one who posseses it. It is also an object that God abhors. And we are to detest what God detests, which is why we read, "Thou shalt utterly detest it, and thou shalt utterly abhor it." Now then, when people are cursed, we don't detest them. However, we do detest the abominations they commit. Keep in mind that under the Old Testament, abominable and cursed objects as well as the abominable and cursed people who sculpted or fashioned them in the practice of the occult were destroyed. This is why witches, wizards, mediums, soothsayers and the like were executed.
How Do Objects Become Cursed?
The Bible reveals at least two ways objects end up being cursed.
1. They were an abomination when they were made.
2. They were handled in a way that was displeasing to God.
Keep in mind that Scripture we've read so far does NOT say God cursed the objects, but rather simply that they were cursed. What does that mean? It's simple. Anything rejected by God is a curse to some degree. God rejects disobedience to His Word, His laws and statutes. This is why we're told that anyone who does not love the Lord Jesus is cursed (1 Corinthians 16:22). Why? Because we are commanded to love Him (Matthew 22:37-38). When we willfully do not do that, we are in disobedience. Commands are not options. So, when we read, "Thou shalt..." or "thou shalt not...", that is a command. Obedience to God invites His presence...our only protection against the curse. Remove His presence, and we're left with a curse to various degrees. In a nutshell, different degrees of disobedience brings different degrees of a curse. It would appear that Scripture sends the message that the more the Lord hates something, the worst the curse. Let's consider the passage of Exodus 20:3-5.
This passage reveals one of the most dangerous ways to invite an awful curse on our lives: The practice of idolatry. In this passage, God reveals His intolerance for having other gods before Him. He reveals that He is a jealous God. Man is made in the likeness of God, and we know what jealousy can drive some people to do. It is not going overboard to think of God acting in jealousy. Let's read that passage, and then link it to Scripture that reveals that when God is provoked to jealousy, because we are serving others gods, a curse is the result...an awful one. We are also reminded that God hates for us to make for ourselves graven images of anything that He made in heaven, earth, or in the deep.
We read, "Thou shalt have no other gods before me. Thou shalt not make unto thee any graven images, or any likeness of anything in heaven above, or in the earth beneath, or in the water under the earth. Thou shalt not bow down to them, nor serve them, for I the Lord thy God am a jealous God..."
Some argue that images were made for the temple of God, so they must be okay. Let's not forget that those images were made for the temple, not for the people. The Exodus passage tells us not to make graven images for OURSELVES. Now then, if we return to the passage of Deuteronomy 7:25-26, we read, "The graven images of their gods shall ye burn with fire... for it is an abomination to the Lord thy God... It is a cursed thing."
If an object is an abomination to God, that object is also a cursed thing. And if we take it into our home, we invite a curse upon ourselves. So, one simple way that items become cursed is simply by being an abomination. If you make a graven image of a god, you have a cursed item, because you made an abomination. It's that simple.
The other way items that are not images of idols become cursed is by being used in a way that is offensive to the Lord. For example, the item was used in the worship of one or more idols. We read, "If thou shalt hear say in one of thy cities, which the Lord thy God hath given thee to dwell there, saying, Certain men, the children of Belial, are gone out from among you, and have withdrawn the inhabitants of their city, saying, Let us go and serve other gods, which ye have not known. Then shalt thou inquire, and make search, and ask diligently. And, behold, if it be truth, and the thing certain that such abomination is wrought among you, thou shalt surely smite the inhabitants of that city with the edge of the sword, destroying it utterly, and all that is therein, and the cattle thereof, with the edge of the sword. And thou shalt gather all the spoil of it into the midst of the street thereof, and shalt burn with fire the city, and all the spoil thereof every whit, for the Lord thy God... And there shall cleave nought of the CURSED THING to thine hand, that the Lord may turn from the fierceness of his anger..." (Deuteronomy 13:12-17).
This passage reveals that because idols were served in the city, all the spoil was cursed. The spoil included animals and other items that were not graven images. Hence, objects that appear to have nothing to do with the spirit realm can be cursed. Yes, it is a strong curse, because the passage says that by burning these things, and by keeping their hands from taking from the spoil, the Lord will be turned from the "fierceness of his anger." So, any object could end up being cursed if it was used in idol worship, or even if it had been in contact with items used in idolatry.
Haunted Objects that Smoke, Glow, and Go Bump in the Night?
A real-life family who lived in a haunted house experienced increased paranormal activity after they decided to explore the attic of the home. Among items that were brought down to the second floor was a picture frame that at some point that evening began to smoke and glow. Now then, we might say that the family had a cursed picture frame on their hands, and possibly other cursed objects. But, is there really biblical support for belief in such paranormal activity with innanimate objects? Yes, there is.
We read, "...And Aaron cast down his rod before Pharaoh, and before his servants, and it became a serpent. Then Pharaoh also called the wise men and the sorcerers. Now the magicians of Egypt did in like manner with their enchantments. For they cast down every man his rod, and they became serpents... And the Lord spake unto Moses, Say unto Aaron, Take thy rod, and stretch out thine hand upon the waters of Egypt...that they may become blood. And the magicians of Egypt did so with their enchantments. (Exodus 7:10-12, 19, 22).
The passages we've just read do not speak of magic shows put on by the Egyptians, but rather of real Egyptian magic...enchantments. There's no reason to think that the rods the Egyptians used didn't look like real rods...inanimate objects. However, through enchantment, those objects "came alive". While evil spirits do not have creation power, they do have the power of metamorphosis, because they're angels. And we know the Bible tells us we can entertain angels without knowing it (Hebrews 13:2). That means an angel can take on the form of an ordinary man.
If through the power of evil enchantment rods can become serpents, what is to make us think evil enchantments can't cause picture frames to smoke and glow? The manifestation of evil has many forms. Therefore, please pay attention to a child who tells you a wild story about his or her teddy bear turning into a monster. And don't brush it off if a particular item, whose origin you don't know, gives you the creeps. That just might be your protection.
But Can Evil Spirits Actually Attach Themselves to an Object?
We believe the Bible answers that question in the affirmative. Consider the following facts:
1. God says that when we bow down to and / or serve graven images, we provoke Him to jealousy (Exodus 20:4-5). Now then, the apostle Paul says, "an idol is nothing" (1 Corinthians 8:4). And we read, "Idols...are the work of men's hands. They have mouths, but they speak not; eyes have they, but they see not. They have ears, but they hear not. Noses have they, but they smell not. They have hands, but they handle not. Feet have they, but they walk not. Neither speak they through their throat." (Psalm 115:4-7).
Why would The Lord be jealous of nothing? Why would He get jealous of something that's just a thing? God does not get jealous of a piece of wood, or clay, or silver, or gold. He is jealous of the entity behind and attached to that wood, clay, silver or gold. Pagans will set up statues to "watch" their enemies. They then return to get a report from the statue or image. Now then, if those statues have no eyes that can see, what do you think is doing the watching for them? A spirit. This is not the only proof we have that evil spirits can, and do attach themselves to items and images. We read, "They sacrificed unto Baalim, and burned incense to graven images" (Hosea 11:2).
Again, remember that statues do not have a nose that can smell. So what do you think smelled the incense? The spirit attached to the graven image. We also read, "The king of Babylon stood at the parting of the way, at the head of the two ways, to use divination. He made his arrows bright. He CONSULTED with images." (Ezekiel 21:21). Now then, statues and images do not have ears that can hear, so what do you think was going on when the king consulted images? He was consulting with the demons and devils attached to those images. Yes, this is clear biblical revelation that evil spirits attach themselves to statues, images and objects, causing them to be cursed objects.
What Do We Do If We Have Cursed Objects?
The simple answer is to follow what God told His people to do in the Bible. If it's a personal item or a "gift" from someone, you can do what Scripture instructs: Burn it, so that it doesn't fall into anyone else's hands. We read, "Many of them also which used curious arts"--practiced magic--"brought their books together, and burned them..." (Acts 19:19).

Copyright notice: This website and its content is copyright of © Heavenly Manna (HeavenlyManna.net) 2002-2016.

Comments/Comentarios:
Send Comments or a Private Message about One of Our Services / Envíe Comentarios o un Mensaje Privado acerca de nuestros servicios
Once comments reach 10, they close. IF YOU USE PROFANITY, WE WILL REJECT YOUR COMMENT AUTOMATICALLY.
We're a small team, please be patient as we review comments.
, Wikimedia Commons. Multiple crosses image - Wikimedia Commons -