Truth really can be stranger than fiction.
First Page - Now launched! All the stories are true, or based on real events. Unlimited reading for $4.99 / month. No downloads. Read on your phone, tablet or computer.
La verdad puede ser más extraña que la ficción.
First Page - ¡Ya está en marcha! Todas las historias son verídicas, o están basadas en hechos reales. Lectura ilimitada por $4.99 / mes. No hay que descargar nada. Lea en su teléfono, tableta u ordenador.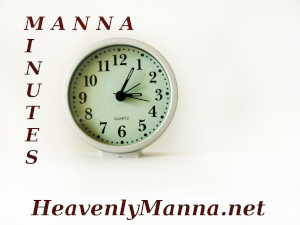 Manna Minutes Podcast: Eye-opening Bible study in less than five minutes! Access all episodes here.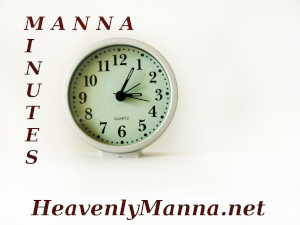 El podcast Manna Minutes: ¡Estudio bíblico que nos hace abrir los ojos en menos de cinco minutos! Acceda a todos los episodios aquí.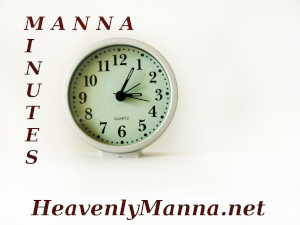 Manna Minutes Podcast Auf Deutsch: Augenöffnendes Bibelstudium in weniger als fünf Minuten! Alle Episoden finden Sie hier.

---
Is The Covid-19 Vaccine Mandate Of God? Or Is It Evil?
Did you know the Word of God (the Christian Bible) speaks directly against what governments are doing with Covid-19 vaccine mandates? Get the facts here
¿Viene de Dios el mandato de vacuna contra el Covid-19? O ¿acaso es malo?
¿Sabía que la Palabra de Dios (la Biblia cristiana) condena de manera directa lo que los gobiernos están haciendo a través de los mandatos de vacuna contra el Covid-19? Obtenga los hechos aquí.
---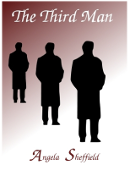 Was There A Curse On Helen's Romantic Life?
The Third Man by Angela Sheffield is based on a true story. Read chapter one now!
---
Should A Christian Practice Yoga Or Pilates? The Shocking Truth
Perhaps you practice yoga for health reasons, or to reduce stress. But, do you really know the diabolical goal of any form or style of yoga, including pilates? Get your answers here
La verdad espeluznante sobre el yoga revelada por la Biblia cristiana
Quizás practiques yoga por motivos de salud o para reducir el estrés. Pero, ¿realmente conoces el objetivo diabólico de cualquier forma o estilo de yoga, incluido el pilates? Obten tus respuestas aquí.
---
Communicating With The Dead: Learn The Shocking Truth
The spirit you think is mom, dad, or some other loved one from beyond the grave is NOT your loved one. But, what about the "proof" that the living can indeed talk to the dead? Let God's Word open your eyes to a deception that is pure evil. Read Spirits Of The Deceased
Comunicarse con los muertos: La impactante verdad
El espíritu que parece ser tu madre, padre o algún otro ser querido tuyo desde el más allá NO es tu ser querido. Pero, ¿qué hay de "la prueba" de que los vivos pueden comunicarse con los muertos? Permite que la Palabra de Dios te abra los ojos para que veas el engaño que es de la maldad pura. Te invitamos a leer ¿Están los muertos entre los vivos?
View Content By Specific Category
---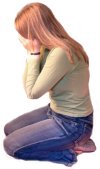 Help me with my unruly teenager!
Contact one of our nationally certified Christian life coaches who specializes in working with at-risk youth. Tell me more!
---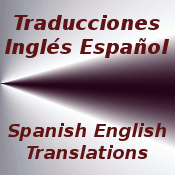 ---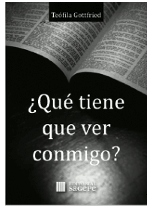 ¿Qué tiene que ver conmigo? por Teófila Gottfried
Lo que leemos en la Biblia tiene que ver con todos los seres humanos, sean cristianos o judíos, ateos o agnósticos, budistas, musulmanes o adherentes a alguna de las filosofías o nuevas religiones que surgen en el mundo. ¿Por qué? Ver mayor información sobre este interesante libro.
---
Angel Healing: What Is It?

Angel Healing in the Light of God's Word
Angel healing is believed by some people to be the healing of the mind and of the physical body by the power of angelic beings who are sent by God to help man on Earth. Authors of books and spiritual leaders continue to rise to encourage people to seek out angel healing when all else has failed and this message has sparked attention among Christian believers who struggle in their
faith in God
especially for
divine healing.
Could this be their answer from heaven? The God of heaven tells his people to test all things before accepting them. Christians are warned to, "Prove (test) all things..." (I Thessalonians 5:21). This means that before accepting angel healing as healing from God, the teachings of angel therapy should be proved or tested to see if they are truly from God because, "...Satan himself is transformed into an angel of light" (II Corinthians 11:14).
Christ the Healer
God's word is void of any scripture that speaks of angels, even those who are in the service of God, being the healers of man. The Christian Bible, on the other hand, emphasizes throughout the New and the Old Testaments that Jesus is the healer of all who will come to him and accept him truly as Lord. The Christian believer is reminded of the scriptures that speak about healing:
...I am the Lord that healeth thee (Exodus 15:26).
Bless the Lord, O my soul and forget not all his benefits: who forgiveth all thine iniquities, who healeth all thy diseases (Psalm 103:2-3).
Jesus said, "The Spirit of the Lord is upon me because he hath anointed me to preach the gospel to the poor; he hath sent me to heal the brokenhearted, to preach deliverance to the captives, and recovering of sight to the blind, to set at liberty them that are bruised" (Luke 4:18).
Jesus said he's the one who heals, who liberates, and who restores sight to the blind. We are even told that all the promises of God are in him (2 Corinthians 1:20). Nothing at all is said about angel healing. Why has emphasis been completely removed from seeking Jesus and placed on seeking angel wisdom? This is not in agreement with God's word. Could it be that Jesus heals through messages from angels? If so, why doesn't the Bible mention anything about this, especially considering that it is the Christian believer's guide book? Also, this would make the angels a mediator between God and man. Again, there's a huge conflict with God's word in such a belief because we read that, "...There is one God and one mediator between God and men,
the man Christ Jesus
" (I Timothy 2:).

Copyright notice: This website and its content is copyright of © Heavenly Manna (HeavenlyManna.net) 2002-2016.

Comments/Comentarios:
I am a strong catholic , And i believe in god . I just wanted to know How do we know that the Angel healer is a proper one ,who really heals through his angels or a fake ?

I am into deep depression & pain, because of mt marriage even the priests has told me ,to separate. But i don't want to break this marriage.

As a last hope , is it wrong to approach an angel healer, who heals with the Arch angel Michael ?

For me it is just like treatment a soul cleanser , that will make me a better person to adjust with my troubled marriage.

Please advice. It is not that i believe in Christ. It is like as below :

God had given me a car in life it is not working properly , is it wrong to get it serviced and make use of god's gift in the fullest & best

OR

watch & Wait with that broken down car ,thinking that god will come , service it himself and take me for a drive.

Why can't i make use of a mechanic (a healer)and get the car(life) fixed

Please guide me to identify the right angel healer. I have a newly moved healer next to my house. A very friendly person , can i approach this person for healing ?

pls advice.
by: Rose
Posted on 2012-02-29 05:47:25
---
To Rose:

Let's focus on the two questions you've posed:

1. How do we know that the Angel healer is a proper one?

2. Is it wrong to approach an angel healer, who heals with the Arch angel Michael?

Here's our response (please read very carefully):

Is there any scripture of the Holy Bible that speaks of the existence of an angel healer? (Please re-read the very last paragraph of this article).

Is there any scripture of the Holy Bible that identifies the arch-angel, Michael as a healer? (Again, please re-read the very last paragraph of this article).

The central truth has been missed. The LORD JESUS himself is the only healer. He is NOT an angel. He is NOT the arch-angel, Michael. He does NOT heal through Michael. His people are NOT to seek Michael for healing. They are to seek him. All focus should be on JESUS. All worship is to be given to JESUS. All seeking should be for JESUS. All prayer should be made to God in the name of JESUS. All healing is through JESUS. All angels are under the direct authority of their Creator, JESUS. We emphasize this truth because if it is NOT received, the door to deception will remain wide open.

This truth is so serious that the messages and works of angels themselves can be tested to know whether they are of God. Please carefully read Testing Messages from Angels.

Please don't hesitate to respond if in any doubt.
by: Heavenly Manna
Posted on 2012-02-29 17:17:37
---
Dear Heavenly Manana ,

Thanks a lot for your guidance.

I have told the healer all what you have mentioned in your reply ,in the very first meeting itself. I told , as per the bible we are not supposed to believe in all this.

But the healer told me that , god is too mighty that he cannot come down and help the common man , so he has appointed guardian angles to take care of us , and they are waiting behind us from the day we were born .
just ,for a call from us to help us.

But we are not aware of this and keep on focusing god , neglecting the messengers & messages sent to us by him.

That is what the healer said.

Also , please guide me , i am under depression , i need some sort of healing. Because day by day it is like, am going to the pit deeper & deeper .

I forgot the day i smiled . my marriage is a big failure .
It is almost 4 yrs since i got married , since then nothing changed , nor i think something is going to change.
I have gone to many priests, they just asked me to go for a separation , but i don't want to break this marriage or can bare the pain.

I need a counseling or healing that helps me to cope/adjust with my tough life , i need to smile in my life. God has given me a beautiful smile , i have won many prizes for my smile too.

I tried my best to change my husband , he is into gambling ,racing & betting . He does not really need a women or a child in his life. He just have one interest in life and that is gambling . I am a married Virgin or Widow , i don't know how to describe about me.

If he really wanted to come out out of this addiction , i would have done anything & everything for him . But he never wants to give up gambling.

We don't have any savings .I have a job ,but will not give him my salary , he is always upset with me for that .He never loves me.

First i thought to go to a physiologist ,but am scared that he might put me into antidepressant drugs & later i might get addicted to it.

Priests has also written us off as a gone case .

Once problems started the family his relatives also vanished , bcoz nobody told this bad habit of his to us before marriage.

being a lady i have lot of people to help me with eagle eye's on me , i don't take any help from them as i have only a Vulcher at home to go back and complain.

Please give me a good advice , as i have no one other than a 70 yr old mom.

Rose

by: Rose
Posted on 2012-03-01 11:39:57
---
To Rose:

Before we will proceed any further, we ask that you answer the following questions, that you keep comments/questions guidelines in mind, and that you make a firm decision.

QUESTIONS:

Are you going to listen to the Word of God or to the word of the "healer" who contradicts God? We need a DIRECT answer from you. We will not go back and forth. If you are going to listen to the healer, there is no need to look at scripture. If you are going to listen to the word of God, there is no need to seek someone who is contradicting God.

2. Did you take the time to read the article, Testing Messages from Angels? When we recommend the reading of a piece, it is for a reason--to help you.

Please remember that comments/questions must remain on topic. This article is about the danger of belief in angel healing, not marriage, separation, or divorce. You are seeking healing of the mind (from depression). Regardless of the reasons/causes for that depression, we need to stay focused on your need for healing, which can only come through Christ. This is why we are stressing first things first--getting to know Christ by dealing DIRECTLY with him.

You mention that you have sought out angels, healers, priests, and everything and everyone but Christ himself. We ask you to closely ponder this behavior. And, even if you have never directly said an unrehearsed, totally natural prayer to the Lord himself, we ask that you begin learning how to do that and why it is vital. You can start with a simple, "Lord Jesus, I know you are my only true help and hope. Speak to me through your word (the Holy Bible), and lead me into a PERSONAL relationship with you." You don't need to say those exact words, but it is necessary to truly desire communion directly with Christ. Do you know that God's word says that Jesus is our high priest and that we are to come boldly before his throne of grace? We read, "Seeing then that we have a great high priest that is passed into the heavens, JESUS the Son of God.... Let us therefore come BOLDLY unto the throne of grace that we may obtain mercy and find grace in time of need" (KJV Bible, Hebrews 4:14, 16).

We are NOT told to seek angels. We are not told to go to another man. We are not told to go to a healer. We are told to go to JESUS. Rose, you will not get on the road to true healing until you are on the road to communing directly with the Son of God. Please make a decision regarding the road you are going to travel. The Lord wants to have sweet communion with us. He wants to heal us, but he will not force us to accept his word of truth. We have to be willing to receive his word.
by: Heavenly Manna
Posted on 2012-03-01 20:08:56
---
Dear Heavenly Manna,

I think you have got me wrong.

The reason why i got in touch with you is to ,check if this healing is appropriate for me, being a follower of Christ.
If i really wanted it i would have just gone for it.

And i feel that i am blessed to check with people like you rather than just running to the healer.

Even Jesus got tempted while he was praying before crucification . He asked his father ,if he could move this cup away from him.But soon he came out of that temptation & accepted Gods will.

I am just a weak human being, i will also get tempted , but it does not mean that i will leave my faith and go for it.

I was just checking if it is appropriate for a believer to use this healing. And that is a sort of temptation.

Just like a sick person looking for a doctor , i am just looking for a doctor to heal me.

It does not mean that i am leaving Christ& joining the healer.It was just an enquirey.

My problem is my depression , i was not born with it.The reason for that is my marriage failure. And that is why i had to tell you ,about my marriage, i know you are not a marriage counselor.

If i had a good married life , i would not need any sort of help like this in my life.

If my husband cooperated, i would have not even bothered people like you for an advice.

But all doors were closed for me.When the same priest who got me married saying "let only death part you" ask me to go for a separation , as a weak common ordinary human being , i got lost.Am trying to save my marriage.

some people say Catholics are wrong , some say protestants are wrong , but i just go for opinion from people like you ,to evaluate am right or wrong.

Am not that mighty for god to talk to me directly, i believe that god will speak through people , like you and me.Only thing is that we have to know what is right & what is wrong.

End of the day i collect all the opinions & work with my faith ,and together we take a decisions, and that i why i got in touch with this site.This is not the only sir am getting in touch with.

I don't blindly believe anyone , or any site.

After 40 days of fasting Jesus felt hungry , same after 4 years of tough life, i felt to be happy "with what the god has given me"

I know it very easy to find happiness outside ,in this world of FLESH. But i wanted to be happy with god had given me , my husband.

And that made me think about going for a healing.

Yes, i read your article "Testing messages of angels"
I have printed a copy & given it to my mom too.

Because the miracle about the LORD is , even though the same passage is read ,different people receive different messages , and that is why i printed a copy and gave it to my mom.The message what she receive will be different from what i have received.

Because the WORD OF GOD is never a repetition , it always comes out with a new meaning.

Rose.
by: Rose
Posted on 2012-03-02 06:06:40
---
To: Rose

Yes, you are correct that God speaks through people. He also speaks TO people. But, you wrote that you are, "not that mighty for god to talk to me directly." The Lord does not require a person to be "mighty" for him to speak directly to him or her. God himself said, "...They shall not teach every man his neighbor and every man his brother, saying, Know the Lord: for all shall know me from the LEAST (those who are NOT mighty) to the greatest" (KJV, Hebrews 8:11). The Bible, particularly the New Testament, has many accounts of when God spoke directly to individuals who were NOT "mighty" in the secular world or the in the church. Can we please ask what your prayer life is like in regards to your broken marriage or in general? Prayer is direct communication with the Lord. When we live in obedience to him, he hears ours prayers and while he talks through other people, he talks directly to every one of his servants. There is error in believing that you have to be mighty for God to speak to you. Obedience is all that God requires. We're trying to make sure that misunderstandings about God are out of the way in seeking help in the midst of your depression.
by: Heavenly Manna
Posted on 2012-03-03 01:44:46
---
Dear Heavenly Manna,

Thank you for your time !

My struggle/ efforts in Marriage is not working much, because it is not a joint effort. It is only me who wants to keep this marriage to go ahead.

My husband is a catholic , but is not a believer at all.To workout a marriage we have to work together, but here , am alone.

Everyday is a miracle in my marriage, end of the day ,i thank god , Lord one more day you have sustained this marriage.

He want to get rid of me because , he does not have any monetary gains from me.Even though am not , i show that i am tough person outside , so he is not forcibly pushing me out, thinking that i will approach the law. He must have married me thinking that he can gamble with my money too.

I am hurt inside ,am longing for his love & attention , but i am tough outside when it comes to his bad habits.

Just for his love i can't allow or support him to lead the life he is going ahead with now.

Changing a person should be a joint effort by the people whom he s close with, wife & prayer.

The people whom he is close with only make him drunk , gamble with him & talk against me saying that i control him , calling him a hen pecked etc.

I don't care about his people, he is 50yrs , he has wasted more than half of his life , i always asked him to change,i asked him not to listen to me,but to read the word & follow the word.He proudly says ,nobody can change me.

I pray very little. But i always talk to JESUS, i ask him , how long should i wait? am 40yrs, my hair started to grey , when is your Mighty hand going to fall on him , i know, if he change the hand of blessing will shower on him , if he doesn't , it will be the Lord's anger that he has to face.

Like a kid ,i explain everything to him, my old mom tells me why do you preach to him , when you know that it is of no use ?

But i tell her as a wife ,it is my duty to do it , as am the only one in his life to talk about the Lord & the way he wants us to live.

We never know when the Lord is going to open his eyes, ears & heart. So i keep on telling him .

Please pray for me ,because sometimes i feel a kind of drained out , depressed & heavy inside. Then i cry to release my pain, i feel better , but some times i can't cry , if i cry too ,my heaviness stays inside and really it effects me in my work , prayers ,health everything.

Please do pray for me , Thanks a lot for your time & God bless you.

Rose



by: Rose
Posted on 2012-03-03 06:10:58
---
To Rose:

Did you pray for God's guidance BEFORE you married this man? You do not speak of him being a backslider. If you were a believer, but he was not a believer at the time of the marriage, then you were unequally yoked. There is a reason why the word of God stresses to followers of Christ to be so extremely careful about making alliances with unbelievers. Marriage is a type of alliance. If we dismiss that biblical counsel and have problems later, we can then only pray for God's help to get through a situation that might not have ever been his will. We just want to help guide you in your thoughts about this as you are the one who knows details and are close to the situation. We will say, however, that if you are refusing to allow him to use your money to do what is wrong, you are a strong person. We admire that.
by: Heavenly Manna
Posted on 2012-03-04 04:49:34
---
Send Comments or a Private Message about One of Our Services / Envíe Comentarios o un Mensaje Privado acerca de nuestros servicios
Once comments reach 10, they close. IF YOU USE PROFANITY, WE WILL REJECT YOUR COMMENT AUTOMATICALLY.
We're a small team, please be patient as we review comments.
, Wikimedia Commons. Multiple crosses image - Wikimedia Commons -