Truth really can be stranger than fiction.
First Page - Now launched! All the stories are true, or based on real events. Unlimited reading for $4.99 / month. No downloads. Read on your phone, tablet or computer.
La verdad puede ser más extraña que la ficción.
First Page - ¡Ya está en marcha! Todas las historias son verídicas, o están basadas en hechos reales. Lectura ilimitada por $4.99 / mes. No hay que descargar nada. Lea en su teléfono, tableta u ordenador.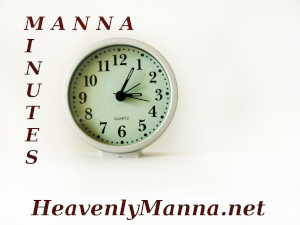 Manna Minutes Podcast: Eye-opening Bible study in less than five minutes! Access all episodes here.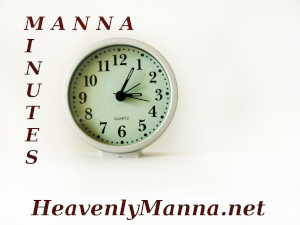 El podcast Manna Minutes: ¡Estudio bíblico que nos hace abrir los ojos en menos de cinco minutos! Acceda a todos los episodios aquí.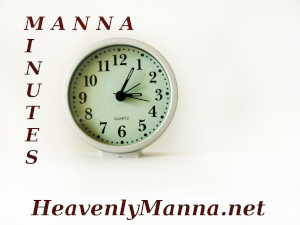 Manna Minutes Podcast Auf Deutsch: Augenöffnendes Bibelstudium in weniger als fünf Minuten! Alle Episoden finden Sie hier.

---
Is The Covid-19 Vaccine Mandate Of God? Or Is It Evil?
Did you know the Word of God (the Christian Bible) speaks directly against what governments are doing with Covid-19 vaccine mandates? Get the facts here
¿Viene de Dios el mandato de vacuna contra el Covid-19? O ¿acaso es malo?
¿Sabía que la Palabra de Dios (la Biblia cristiana) condena de manera directa lo que los gobiernos están haciendo a través de los mandatos de vacuna contra el Covid-19? Obtenga los hechos aquí.
---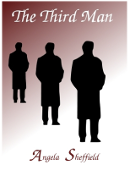 Was There A Curse On Helen's Romantic Life?
The Third Man by Angela Sheffield is based on a true story. Read chapter one now!
---
Should A Christian Practice Yoga Or Pilates? The Shocking Truth
Perhaps you practice yoga for health reasons, or to reduce stress. But, do you really know the diabolical goal of any form or style of yoga, including pilates? Get your answers here
La verdad espeluznante sobre el yoga revelada por la Biblia cristiana
Quizás practiques yoga por motivos de salud o para reducir el estrés. Pero, ¿realmente conoces el objetivo diabólico de cualquier forma o estilo de yoga, incluido el pilates? Obten tus respuestas aquí.
---
Communicating With The Dead: Learn The Shocking Truth
The spirit you think is mom, dad, or some other loved one from beyond the grave is NOT your loved one. But, what about the "proof" that the living can indeed talk to the dead? Let God's Word open your eyes to a deception that is pure evil. Read Spirits Of The Deceased
Comunicarse con los muertos: La impactante verdad
El espíritu que parece ser tu madre, padre o algún otro ser querido tuyo desde el más allá NO es tu ser querido. Pero, ¿qué hay de "la prueba" de que los vivos pueden comunicarse con los muertos? Permite que la Palabra de Dios te abra los ojos para que veas el engaño que es de la maldad pura. Te invitamos a leer ¿Están los muertos entre los vivos?
View Content By Specific Category
---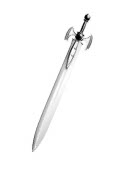 Capital Punishment Is Sanctioned By The Bible
Christians and believers in the Bible, the Word of God calls for the death penalty for first degree murder, rape, and other acts of violence. The Bible tells us to behold the goodness AND the severity of God whose Word--including in the New Testament--does NOT speak against capital punishment Read the scriptural proof now.
La Biblia sanciona la pena capital
Cristianos y creyentes en la Biblia, la Palabra de Dios pide la pena de muerte para el asesinato en primer grado, la violación y otros actos de violencia. La Biblia nos dice que contemplemos la bondad Y la severidad de Dios, cuya Palabra -incluso en el Nuevo Testamento- NO habla en contra de la pena capital. Lea ahora la prueba bíblica.
---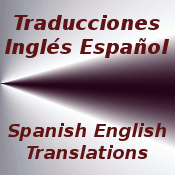 ---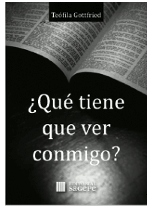 ¿Qué tiene que ver conmigo? por Teófila Gottfried
Lo que leemos en la Biblia tiene que ver con todos los seres humanos, sean cristianos o judíos, ateos o agnósticos, budistas, musulmanes o adherentes a alguna de las filosofías o nuevas religiones que surgen en el mundo. ¿Por qué? Ver mayor información sobre este interesante libro.
---
Are Fallen Angels Demons? What Spirits Are Chained in Darkness?

The Angels That Sinned Are Chained in Darkness
Are fallen angels demons? Some have many reasons for answering that question in the affirmative. The chief reason is based on a scripture that reads, "...God spared not the angels that sinned, but cast them down to hell, and delivered them into chains of darkness, to be reserved unto judgment" (KJV, 2 Pet. 2:4). The logic is that demons and fallen angels can't be the same beings, because demons are very active in their work against man, especially against true believers in Jesus. If they are chained in darkness and cast down to hell to be reserved until judgment, how do they have freedom to oppose the servants of God? How can they possess people and cause torment to the living?
Chained in Darkness
Are fallen angels demons? Yes, they are; and they are the angels that sinned, and that are chained in darkness, and cast down to hell to be reserved until judgment just as scripture declares. Let's see how the word of God explains this.
We read, "...Pride compasseth them about as a chain; violence covereth them as a garment" (Ps. 73:6). Pride is a chain; and violence is a garment. "Chain" and "garment" are not speaking of literal chains and garments. This is important to understand as we answer the question: Are fallen angels demons? What are chains? They are bonds and bands; and those bonds/bands can be in the natural, physical world or in the supernatural world. We read in Ephesians 4:3, "Endeavouring to keep the unity of the Spirit in the bond of peace." Believers who are in the bond of peace are not without freedom to move around. The bond of peace simply holds them in the peace of Christ. Colossians 3:14 instructs the believer to, "...Put on charity (love), which is the bond of perfectness."
The physical servants of God as well as the holy angels are in the bond of the peace of Christ. They are in the bond of perfectness. This does not mean that they are literally tied down, and unable to move. The bond is what holds them in fellowship with the Lord. The angels that sinned are in chains or bonds of darkness, which hold them in "fellowship" with Satan, not in literal confinement.
Zechariah 9:12 reads, "Turn you to the strong hold, ye prisoners of hope...." To be a prisoner is to be confined. Are the prisoners of hope literally confined? No, they are not, because hope, peace, charity (love), and darkness are spiritual things. To be chained or bound in them does not mean restriction of movement. To be a prisoner of them does not mean restriction of activity. It denotes dedication and alliance with either the kingdom of heaven (peace, love, hope in Christ) or the kingdom of Satan (darkness). This understanding is crucial to avoid being deceived by the erroneous teachings on demons and fallen angels.
What About Being Cast Down to Hell?
There's more to explain to fully answer the question: Are fallen angels demons? What about the part of the scripture of 2 Peter that speaks of the angels that sinned being cast down to hell? Isn't hell a place of confinement? How then would these spirits be able to roam the earth and wreak havoc on man and make war against the saints?
Psalm 118:19 reads, "Open to me the gates of righteousness. I will go into them, and I will praise the Lord." The gates of righteousness simply refers to the Lord Jesus himself who is our righteousness (Philippians 3:9). We are building the understanding needed to hear the scriptures that say "No" to the question: Are fallen angels demons? A gate is a door to something; and a door is a gate. Jesus called himself a gate/door when he said, "I am the door: by me if any man enter in, he shall be saved..." (St. John 10:9). Holy angels of God serving in the kingdom of heaven as well as saints of God on earth are in the bonds of the peace, love and hope that is in Christ. These angelic beings freely move around heaven and earth as their Master, Christ directs them. The saints on earth freely move around earth as their Master, Christ directs them. Both have their freedom in the gate of righteousness, Jesus.
Do we forget that Jesus also spoke of the gates of hell? He told Peter, "...Thou art Peter, and upon this rock I will build my church; and the gates of hell shall not prevail against it" (Mat. 16:18). Just as Jesus is the gate of heaven, Satan and the fallen angels are the gates of hell. The holy angels and the saints of God are in the chains or bonds of love, peace, and hope in the kingdom of light. Likewise, Satan and the fallen angels are in the chains or bonds of darkness. The gate of heaven is salvation for mens' souls. Likewise the gates of hell come against the work of the body of Christ to win those lost souls. We can now see clearly in answering the question: Are Fallen angels demons? Yes, they are. The gates of hell actively oppose the servants of Christ. Obviously, the gates of hell are not at all confined!
David declared, "The sorrows of death compassed me about..." (Ps. 18:4). We cannot always associate "hell" with confinement. Scripture reveals that hell has the ability to follow death, who rides on a horse across the earth (Rev. 6:8). Also, hell itself or himself or themselves are actually cast into the lake of fire (Rev. 20:14). The angels that sinned and were chained in darkness and cast down to hell are the gates of hell that actively fight against the body of Christ. They are fallen angels. They are demons. Therefore, we answer "Yes" to the question: Are fallen angels demons? And, our answer is based upon scripture.
Was Satan Once an Angel of God?
Some people teach the falsehood that Satan was never an angel of God. Is that what the Christian Bible says? No, it is not. Our article,
The Origin of Satan
thoroughly answers this question, so we won't repeat the answer here. We highly recommend the reading of that article to be able to put down every argument against answering "Yes" to the question: Are fallen angels demons?
No Such Thing As Angel Possession?
Another argument in favor of believing that there's a difference between demons and fallen angels is the fact that scripture speaks of demon possession, but not of angel possession. It is taught that demons possess people because they do not have their own bodies, but that angels, having their own bodies, do not possess people.
Let's keep in mind that Satan and demons were once angels of God, who are now fallen angels (see article,
The Origin of Satan
). Let's also keep in mind that we read, "Then ENTERED SATAN INTO JUDAS surnamed Iscariot, being of the number of the twelve" (Luke 22:3). This was an evil ANGEL POSSESSION of a man, Judas! And, the Bible plainly says that there are EVIL angels. We read, "He cast upon them the fierceness of his anger, wrath, and indignation, and trouble, by sending evil angels among them" (Ps. 78:49).
Rarely Called Angels
The fallen angels are very rarely called angels, because they are no longer in service to the Lord. Is this so strange? It should not be.
Was not Saul's name changed to Paul when he received the gate of righteousness (Jesus) as his Savior? Was not Abram's name changed to Abraham shortly after he turned away from pagan gods to serve the Living God? And was not the name of his wife, Sarai, changed to Sarah? Was not Jacob's name changed to Israel after he received the God of his father, Isaac, for himself? Did not Lucifer cease to be called Lucifer, but came to be referred to as that "Old Serpent," the Devil, the Adversary (Satan), and the Dragon?
Demons and fallen angels are one and the same. On the contrary, the holy angels are, "...ministering spirits, sent forth to minister for them who shall be heirs of salvation" (Heb. 1:13-14). Demons are no longer ministering spirits for the heirs of salvation. Why would they continue to be called something that they are not?
Can Demons Transform Themselves Into Men?
If demons are fallen angels and the angels had the ability to transform themselves into men, why do they not continue to sire giants with mortal women? While the chains of darkness on the angels that sinned do not restrict movement, chains do denote restriction of some type. However, that restriction is neither in movement nor in the working of evil against man, particularly the body of Christ. This has been proven by scripture. What then is the restriction that is associated with the chains of darkness for the angels that sinned?
We read, "And the angels which kept not their first estate, but left their own habitation, he hath reserved in everlasting chains under darkness unto the judgment of the great day. Even as Sodom and Gomorrha, and the cities about them in like manner, giving themselves over to fornication, and going after strange flesh..." (Jude 6-7).
The first estate of the angels was to serve the purpose of God, not their own lusts for power, a lust for the daughters of men, or a lust to do their own will. Their "own habitation" is the spirit world as they were made "ministering SPIRITS" (Heb. 1:13-14). They were not made "ministering flesh." They (the sons of God) were not to use their transformation powers to put on the flesh of men, which was "strange flesh" for them, in order to sire children with the daughters of men (mortal women). Nowhere in scripture do we read of demons being able to do this. However, the holy angels of God are still able to appear as men (Luke 24:4, Mark 16:5). Although the holy angels of God tend to appear in shining garments, scripture reveals that they look like adult males to people. Some of them look totally like ordinary men. This is how it's possible to entertain them without being aware that they are an angelic being (Heb. 13:2).
It is no wonder that demons now crave possession of a body. In their chains under darkness, they no longer have the power to transform themselves into ordinary looking adult males as the holy angels of God can do.
The Final Conclusion
Are fallen angels demons? That is what scripture reveals.
Highly Recommended Related Reading by Heavenly Manna:
Origin of Demons: Hybrid Spirits of the Deceased Giants in the Bible?
The Origin of Satan
The Origin of Evil

Copyright notice: This website and its content is copyright of © Heavenly Manna (HeavenlyManna.net) 2002-2016.

Comments/Comentarios:
Please google aliens are demons in disguise, or aliens are demons, or aliens are demons in bodily forms. Even if these were wrong, aliens have been reporting to bring false gospels, and leading people away from Christ.
by: melanie
Posted on 2015-07-20 14:40:15
---
To Melanie:

Yes, aliens are evil spirits disguised as extraterrestrial life. The articles below give ample biblical scripture to support this truth:

Extraterrestrial Life: What Does the Bible Say?

The Best Real UFO Videos: Space Travelers Do Exist!
by: Heavenly Manna
Posted on 2015-07-20 15:57:08
---
Hello. I was reading your study on fallen angels and found it very helpful and insightful. Then I get to the bottom of the article and see an "ad" for requesting an Angelic reading within 2 hours by Angela. Do you support that?
by: MC
Posted on 2018-02-12 11:09:44
---
Dear MC:

Thank you very much for taking the time to share your feedback. To answer your question: No, we do NOT in any way support angelic readings by Angela or anyone else. We try hard to block non-Christian ads and ads with conflicting messages from our site. Unfortunately, some slip through. But thanks to readers like you, we can continue to track them, and block them.
by: Heavenly Manna
Posted on 2018-02-12 15:23:03
---
Thank you for your response to my question regarding the ads. I was unsure how that worked. I appreciate the content on this site and the work that goes into it!
by: MC
Posted on 2018-02-12 22:17:05
---
Thank you for this article about devils in chains under darkness. I have been recently studying Genesis, Creation, the fall of man, and the flood. During that time I got to think about the angels chained under darkness, thinking that some were locked up while others were free to roam about. Your article made me to see that was wrong. Now what if the chains that restrict them, is that they have to stay in darkness. While sinful man can come to the light of the knowledge of the savior Jesus Christ. In Job, Satan was roaming free, to and fro upon the earth, but he had to ask God permission to attack God's servant Job.Satan and the fallen devils can't just do what they want, when they want, at least not against God's people. God has to grant them the right to attack His servants.
by: Ed O.
Posted on 2018-09-26 18:05:21
---
Dear Ed O.

Thank you for taking the time to comment. We are glad to hear the article was helpful.
by: Heavenly Manna
Posted on 2018-09-26 20:48:25
---
I encourage you to study more deeper. Fallen angels sinned and they are ultimately chained until judgment day. Scriptures are clear on that. Where did demons come from? Look deeper into Genesis 6. Fallen Angels had offsprings, those offsprings are demons. Book of Enoch will give you more deeper understanding on that. Fallen angels and demons are completely different beings. Blessings.
by: Mara
Posted on 2020-09-12 13:53:06
---
To Mara:

The book of Enoch is not an authority on this matter. It's teachings are completely dismissed as truth. Why? We explain why in Revelations, Visions, Secrets and Lies in the Book of Enoch, which we encourage you to read.
by: Heavenly Manna
Posted on 2020-09-12 21:51:14
---
Send Comments or a Private Message about One of Our Services / Envíe Comentarios o un Mensaje Privado acerca de nuestros servicios
Once comments reach 10, they close. IF YOU USE PROFANITY, WE WILL REJECT YOUR COMMENT AUTOMATICALLY.
We're a small team, please be patient as we review comments.
, Wikimedia Commons. Multiple crosses image - Wikimedia Commons -