Truth really can be stranger than fiction.
First Page - Now launched! All the stories are true, or based on real events. Unlimited reading for $4.99 / month. No downloads. Read on your phone, tablet or computer.
La verdad puede ser más extraña que la ficción.
First Page - ¡Ya está en marcha! Todas las historias son verídicas, o están basadas en hechos reales. Lectura ilimitada por $4.99 / mes. No hay que descargar nada. Lea en su teléfono, tableta u ordenador.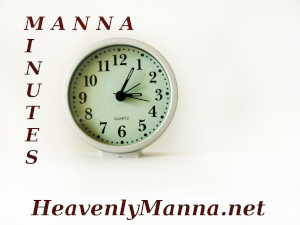 Manna Minutes Podcast: Eye-opening Bible study in less than five minutes! Access all episodes here.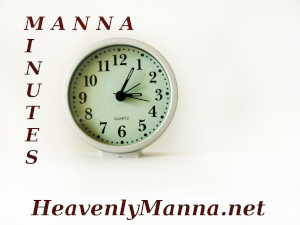 El podcast Manna Minutes: ¡Estudio bíblico que nos hace abrir los ojos en menos de cinco minutos! Acceda a todos los episodios aquí.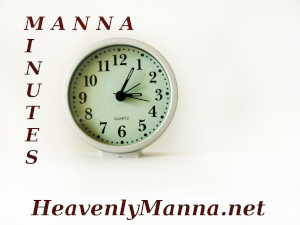 Manna Minutes Podcast Auf Deutsch: Augenöffnendes Bibelstudium in weniger als fünf Minuten! Alle Episoden finden Sie hier.

---
Is The Covid-19 Vaccine Mandate Of God? Or Is It Evil?
Did you know the Word of God (the Christian Bible) speaks directly against what governments are doing with Covid-19 vaccine mandates? Get the facts here
¿Viene de Dios el mandato de vacuna contra el Covid-19? O ¿acaso es malo?
¿Sabía que la Palabra de Dios (la Biblia cristiana) condena de manera directa lo que los gobiernos están haciendo a través de los mandatos de vacuna contra el Covid-19? Obtenga los hechos aquí.
---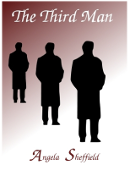 Was There A Curse On Helen's Romantic Life?
The Third Man by Angela Sheffield is based on a true story. Read chapter one now!
---
Should A Christian Practice Yoga Or Pilates? The Shocking Truth
Perhaps you practice yoga for health reasons, or to reduce stress. But, do you really know the diabolical goal of any form or style of yoga, including pilates? Get your answers here
La verdad espeluznante sobre el yoga revelada por la Biblia cristiana
Quizás practiques yoga por motivos de salud o para reducir el estrés. Pero, ¿realmente conoces el objetivo diabólico de cualquier forma o estilo de yoga, incluido el pilates? Obten tus respuestas aquí.
---
Communicating With The Dead: Learn The Shocking Truth
The spirit you think is mom, dad, or some other loved one from beyond the grave is NOT your loved one. But, what about the "proof" that the living can indeed talk to the dead? Let God's Word open your eyes to a deception that is pure evil. Read Spirits Of The Deceased
Comunicarse con los muertos: La impactante verdad
El espíritu que parece ser tu madre, padre o algún otro ser querido tuyo desde el más allá NO es tu ser querido. Pero, ¿qué hay de "la prueba" de que los vivos pueden comunicarse con los muertos? Permite que la Palabra de Dios te abra los ojos para que veas el engaño que es de la maldad pura. Te invitamos a leer ¿Están los muertos entre los vivos?
View Content By Specific Category
---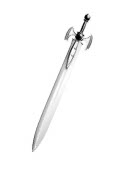 Capital Punishment Is Sanctioned By The Bible
Christians and believers in the Bible, the Word of God calls for the death penalty for first degree murder, rape, and other acts of violence. The Bible tells us to behold the goodness AND the severity of God whose Word--including in the New Testament--does NOT speak against capital punishment Read the scriptural proof now.
La Biblia sanciona la pena capital
Cristianos y creyentes en la Biblia, la Palabra de Dios pide la pena de muerte para el asesinato en primer grado, la violación y otros actos de violencia. La Biblia nos dice que contemplemos la bondad Y la severidad de Dios, cuya Palabra -incluso en el Nuevo Testamento- NO habla en contra de la pena capital. Lea ahora la prueba bíblica.
---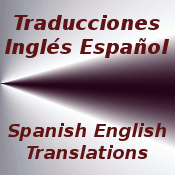 ---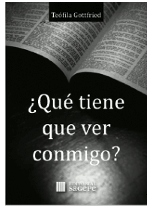 ¿Qué tiene que ver conmigo? por Teófila Gottfried
Lo que leemos en la Biblia tiene que ver con todos los seres humanos, sean cristianos o judíos, ateos o agnósticos, budistas, musulmanes o adherentes a alguna de las filosofías o nuevas religiones que surgen en el mundo. ¿Por qué? Ver mayor información sobre este interesante libro.
---
What Is the Origin of Evil According to the Christian Bible?

Who Created Evil?
Isaiah 45:7 records the Lord saying, "I form the light, and create darkness. I make peace, and create evil. I the Lord do all these things." Some people have mistaken this verse as an explanation of the origin of evil--God, and the answer to the questions, "Who created evil?" and "Where did evil come from?" However, rarely can a single scripture of the Christian Bible be understood when isolated or not considered in the context of the entire passage or even the entire chapter in which it is found.
Isaiah 45:7 is part of a passage, actually an entire chapter in which God reminds man not only of his creation power relating to bringing things into existence, but also of his creation power as in changing situations. In the second and third verses of this chapter God says, "I will go before thee and make the crooked places straight. I will break in pieces the gates of brass, and cut in sunder the bars of iron. And I will give thee the treasures of darkness and hidden riches of secret places that thou mayest know that I, the Lord, which call thee by thy name, am the God of Israel."
Throughout this chapter in Isaiah, God is reminding of his power and authority to bring into existence anything that he wants, as well as to intervene in man's affairs anytime and in anyway that he pleases. When he says, "I make peace and create evil," he is not speaking of bringing the essence of evil into existence, rather he is speaking of his authority to create any situation he wants. Isaiah 45:7 in the Paraphrased Bible reads, "I send good times and bad." This is the meaning of "I make peace and create evil." Notice that "create evil" is directly contrasted with "make peace." "Make peace" is not speaking of bringing peace into existence; why would "create evil" mean brining evil into existence? Isaiah 45:7 is not explaining the origin of evil. It doesn't answer the questions, "Who created evil?" and "Where did evil come from?"
Also, remember that "create" is used to refer not only to creation power but also to the changing of things and situations in other passages of the Christian Bible. For example, king David prayed, "Create in me a clean heart, O God..." (Psalm 51:10). David was not asking God to use his power of creation to literally bring into existence for him a new heart/mind. He was asking God to clean his existing heart. So, we see that "create" is used in scripture to refer to changes in situations as well as to God's power of creation; the context of the passage reveals how "create" is to be understood. Another passage in which "create" is used to refer to the changing of a situation and not to creation power is Isaiah 65:18 which reads, "But be ye glad and rejoice for ever in that which I create: for, behold, I create Jerusalem a rejoicing, and her people a joy." God isn't speaking of his creation power to bring Jerusalem into existence; it already existed. "Create" is referring to the changing of the situation in Jerusalem to one of rejoicing.
Returning to the Question of the Origin of Evil
So, where did evil come from? We know that Lucifer is the father of lies (St. John 8:44), that he's Beelzebub, the prince of the devils (Matthew 12:24, and that he is the great Deceiver (Revelation 12:9). The fact that Satan is the father of lies is even more confirmation that God did not bring into existence the evil that was found in Lucifer. The Christian Bible teaches that the Lord is literally incapable of lying (Titus 1:2). How then did he create something that he cannot even do? Yes, telling a lie is something that God is not able to do. But, how did evil enter Lucifer? The answer is: it didn't. The passage of Ezekiel 28:12-17 reveals that Lucifer was created a beautiful and good angel; it says that he was created a covering cherub and annointed. Our article, "
What Is the Origin of Satan?
" focuses on the beginnings of this fallen angel who became Beelzebub.
Ezekiel 28:15-17 actually makes the reader privy to what was said to our arch enemy, Satan. It reads, "Thou was perfect in thy ways from the day that thou wast created, till iniquity was found in thee. By the multitude of thy merchandise they have filled the midst of thee with violence and thou hast sinned. Therefore, I will cast thee as profane out of the mountain of God and I will destroy thee, O covering cherub, from the midst of the stones of fire. Thine heart was lifted up because of thy beauty. Thou hast corrupted thy wisdom by reason of thy brightness...."
Notice that scripture does not say that iniquity entered the mind of Lucifer; it says that iniquity was FOUND in him. Notice also that scripture plainly says that Lucifer corrupted himself! One thing the student of the Bible would do well to remember is that neither angels nor men were created robots. They were given free will, wisdom, a mind of their own and a choice to obey or disobey. Lucifer, of his own free will, began to think with the great wisdom he was given. He began to ponder on his brightness, his beauty, his power and authority until he made up his own mind that he had what it took to overthrow the throne of God. God did not force him to stop thinking. The act of thinking these thoughts is the iniquity itself. Iniquity wasn't out in space waiting to enter Lucifer. No outside force corrupted Lucifer. Scripture says that Lucifer corrupted himself when he let such thoughts be found in him. The Bible emphasizes the extreme danger of evil thoughts, labeling the thoughts themselves as sin (Proverbs 24:8, Matthew 5:28).
What is the origin of evil? It is the iniquity that was found in the heart of Lucifer when he corrupted himself with his God-given freedom to think what he wanted, including the plots to overthrow the government of the Lord his Creator. Who created evil? No one created evil. Evil is created with every thought that argues against God, that refuses to believe his word, and with every thought that is rebellion against his authority. Again, this is why the Bible stresses the need for Jesus to cleanse the heart, which is the seat of our thoughts. We are strongly reminded that the believer should be, "Casting down imaginations and every high thing that exalteth itself against the knowledge of God and bringing into captivity every THOUGHT to the obedience of
Christ
."
Related Reading:
Why didn't God destroy Satan long ago?
Free Will and Evil
The second article answers the question: What is to stop iniquity from being found in the heart of the inhabitants of the new heaven and the new Earth if beings there will still have free will?

Copyright notice: This website and its content is copyright of © Heavenly Manna (HeavenlyManna.net) 2002-2016.

Comments/Comentarios:
I just can't wait for these!!!
Very much looking forward to it! When will they be published?

"Coming Soon Will tackle these related questions:

1. Why didn't God destroy Satan long ago?
2. What is to stop iniquity from being found in the heart of the inhabitants of the new heaven and the new Earth if beings there will still have free will?"
by: Anne
Posted on 2011-02-26 15:51:34
---
To Anne:

The Heavenly Sword Christian Bible studies mentioned at the end of this article should be published sometime in March 2011.
by: Heavenly Manna
Posted on 2011-02-26 18:58:57
---
looking forward for the answers, thank you a lot..
by: David
Posted on 2012-01-25 14:26:10
---
To: Anne, David

We have published our content revealing biblical answers to the question of why God didn't destroy Satan long ago and about free will and evil. Click the links to read:
Free Will and Evil
and
Why Didn't God Destroy Satan?
by: Heavenly Manna
Posted on 2012-01-28 08:31:33
---
Some think that John 1:3 means that God created evil.
"For without him nothing was made" What's the King James Version?
People might say that without God evil was not made.
That God created everything, whether good or evil.
It turns out... evil is not a thing. It's an absence of good. That's what Jonathan Edwards said anyway. He lived more than 200 years ago.
by: Jonathan Dahlin
Posted on 2018-04-20 21:39:57
---
I find it an amazing arrogance that we think God must follow rules more restrictive than ours- that He must obey *us* and behave as we expect. The Great Flood already shows that this is not the case. God killed every human on the planet except for Noah's family- millions of babies drowned- but not a sin at all. So to think that He can't lie, or do anything else He wants to is questionable. In Genesis 22 he tells Abraham to kill Isaac- a falsehood. He also says that he is "Jealous", and punishes idolatry w/immediate smiting of perpetrator + 2 additional generations of their kin. Demonstrably false: Hindus do not receive lightning bolts when they pray to their heathen Gods. I will admit this view challenges orthodoxy, takes power away from Men of the Cloth- and returns it to the Godhead. God knows where I live- he is welcome to correct me. I could be wrong! :)
by: Noah Edelson
Posted on 2022-04-19 13:03:23
---
Mr. Edelson:

Please answer the following:

1. Where did you read in this article that we think God must "follow rules more restrictive than ours", "obey us", or "behave as we expect"? We quoted Scripture, not opinion.

2. What has God's inability to lie to do with the Flood? (You're free to dislike God's ways, but your dislike does not make His inability to lie questionable.)

3. Where in the Bible have you read God immediately punishes idolaters?

4. What does this article have to do with orthodoxy or men of the cloth?

5. Did you read the article, or just the title, before deciding to comment?
by: Heavenly Manna
Posted on 2022-04-20 00:48:16
---
Send Comments or a Private Message about One of Our Services / Envíe Comentarios o un Mensaje Privado acerca de nuestros servicios
Once comments reach 10, they close. IF YOU USE PROFANITY, WE WILL REJECT YOUR COMMENT AUTOMATICALLY.
We're a small team, please be patient as we review comments.
, Wikimedia Commons. Multiple crosses image - Wikimedia Commons -