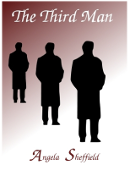 Was There A Curse On Helen's Romantic Life?
The Third Man by Angela Sheffield is based on a true story. Read chapter one now!
---
Resolver el misterio de las capacidades psíquicas
¿Son de Dios o Satanás las capacidades psíquicas? ¿Nacen psíquicas algunas personas? Obtenga respuestas a estas dudas pinchando en este enlace.
---
View Content By Specific Category
Christian Store Departments

Las experiencias cercanas a la muerte: ¿Qué dice la Biblia cristiana?
¡Véase un extracto de este libro que nos hace abrir los ojos!
---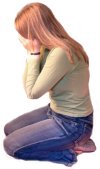 Help me with my unruly teenager!
Contact one of our nationally certified Christian life coaches who specializes in working with at-risk youth. Tell me more!
---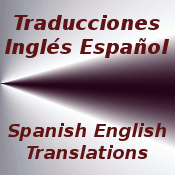 ---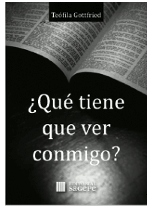 ¿Qué tiene que ver conmigo? por Teófila Gottfried
¿Qué tiene que ver conmigo lo que dice la Biblia? ¿Sirve en estos días lo que se cuenta allí? ¿No son anticuadas sus enseñanzas? ¿Qué tengo que ver yo con gente que vivió hace dos, cuatro o seis mil años? ¿Es posible aplicar a mi vida algo de lo que dice la Biblia? ¿O los Diez Mandamientos es todo lo que enseña? En tal caso ¿puedo considerarme "buena persona" si los cumplo? Lo que leemos en la Biblia tiene que ver con todos los seres humanos, sean cristianos o judíos, ateos o agnósticos, budistas, musulmanes o adherentes a alguna de las filosofías o nuevas religiones que surgen en el mundo. ¿Por qué? Ver mayor información sobre este libro dinámico.
---
Rising Hope Ministries
Prayer. Devotionals. Interactive Bible studies. And speak with a minister. Learn more!
---
Historias paranormales verídicas: ¿Explica la Biblia cristiana la quinta dimensión?
---
---
Est-ce que le Vaudou Est une religion? Deux Réponses à Cette Question

La Définition de Religion
Selon le dictionnaire Merriam-Webster (1974) la religion est définie comme : 1) Le service et adoration de Dieu ou du surnaturel, 2) La dévotion a la foi religieux, 3) un système organisé de foi et adoration, 4) Un ensemble personnel de pratiques et croyances religieuses. Par conséquent, nous pouvons répondre que oui et non à la même question. Comment cela est-il possible? Est-ce que le Vaudou est une religion ou non?
Les chrétiens affirment que la Sainte Bible est leur livre de guide, inspiré par la Parole de Dieu. En conséquence c'est très logique de vouloir savoir comment la Parole de Dieu répond à la question << Le Vaudou, est-ce une religion ?>> D'abord, nous observerons la définition du mot << religion>> dans la Bible, très différente à celle donnée par le dictionnaire. Nous lisons : << La Religion pure et sans tache envers [notre] Dieu et [notre] Père, c'est de visiter les orphelins et les veuves dans leurs afflictions, et de se conserver pur des souillures de ce monde (Jacques 1:27). << Se conserver pur des souillures de ce monde>> c'est la partie que tout le monde choisit pour laisser en dehors la définition biblique de la religion.
Les Dieux de la Religion Vaudou
Une réponse chrétienne à la question << Le vaudou est-ce une religion ?>> peut engager de manière facile un court exposé des dieux adorés dans le vaudou et ce que la Bible dit à propos de Dieu vivant. Ceux qui suivent la religion vaudou croient en les dieux principaux de leur système religieux. Voilà quelques–uns : Le dieu du feu et de la lumière, le dieu du destin, le dieu du bon, le dieu de la vengeance et la déesse des mers. Ces dieux sont adorés, ils reçoivent des sacrifices et dévotion. C'est pour ça que plusieurs personnes croient que le vaudou est une religion.
Pourtant, les écritures de la Bible Chrétienne révèlent beaucoup de ce que le Dieu vivant a dit à propos de la comparaison avec d'autres dieux. Le Seigneur a dit : << ...car c'est moi qui suis le [Dieu Fort], et il n'y a point d'autre Dieu, et il n'y a rien qui soit semblable à moi>> (Ésaïe 46 :9).
Tout ce qui est adoré au lieu de Dieu est une idole ; et les écritures révèlent la véritable identité de toutes les idoles. L'apôtre Paul, un serviteur de Dieu enseignait : Que dis-je donc? Que la viande sacrifiée aux idoles est quelque chose, ou qu'une idole est quelque chose? Nullement. Je dis que ce qu'on sacrifie, on le sacrifie à des démons, et non à Dieu; or, je ne veux pas que vous soyez en communion avec les démons. (1 Cor 10 :19,20)
Oui, les idoles sont des démons. Ils ne sont pas des spirits neutres de la même manière que ces spirits n'existent pas. Il y a des spirits diaboliques qui cherchent à être servis dans le lieu du Seigneur dont la Parole a prévenu carrément contre les pratiques du vaudou. Le vaudou, est-ce une religion? Oui, c'est une religion selon le dictionnaire. Mais, selon la Parole immanquable du Dieu vivant c'est un sérieux péché d'idolâtrie.
Expliqué et rédigé par Heavenly Manna. Traduction par Paula Trenti
Par Heavenly Manna
La Bible Sur le Destin Et la Destinée
Est-ce Que «Allah» Est la Véritable Traduction Arabe du Nom de Dieu?
Les Morts Sont-ils Toujours Parmi nous?
La Définition Biblique de la Véritable Foi en Dieu
---
Highly Recommended Christian Books
Double Portion of Elijahs Spirit: Soul Transfer in the Bible?

Don't be deceived! Read more.
Christian Help for Survivors of Ritualistic Child Abuse and Hardcore Satanism

Yes! The Bible deals with this very disturbing topic. Read an excerpt.
The Truth about Near Death Experiences

Don't be deceived! Read an excerpt.
International Bible Study by Zoom

Study the Bible with us no matter where you live. More information here.
Estudio bíblico internacional por Zoom

Estudiad la Biblia con nosotros no importa dónde viváis. Más información.
©2001-2016 Tous droits réservés
Comments/Comentarios:
Les Commentaires
Les bénévoles de la Manne Céleste ne parlent pas français. Les commentaires doivent être en anglais ou en espagnol. Nous vous remercions de votre compréhension.
, Wikimedia Commons. Multiple crosses image - Wikimedia Commons -