Truth really can be stranger than fiction.
First Page - Now launched! All the stories are true, or based on real events. Unlimited reading for $4.99 / month. No downloads. Read on your phone, tablet or computer.
La verdad puede ser más extraña que la ficción.
First Page - ¡Ya está en marcha! Todas las historias son verídicas, o están basadas en hechos reales. Lectura ilimitada por $4.99 / mes. No hay que descargar nada. Lea en su teléfono, tableta u ordenador.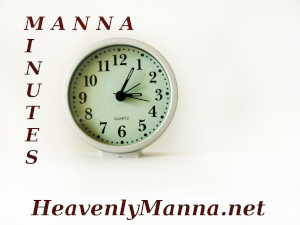 Manna Minutes Podcast: Eye-opening Bible study in less than five minutes! Access all episodes here.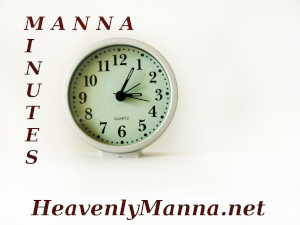 El podcast Manna Minutes: ¡Estudio bíblico que nos hace abrir los ojos en menos de cinco minutos! Acceda a todos los episodios aquí.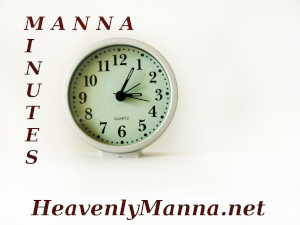 Manna Minutes Podcast Auf Deutsch: Augenöffnendes Bibelstudium in weniger als fünf Minuten! Alle Episoden finden Sie hier.

---
Is The Covid-19 Vaccine Mandate Of God? Or Is It Evil?
Did you know the Word of God (the Christian Bible) speaks directly against what governments are doing with Covid-19 vaccine mandates? Get the facts here
¿Viene de Dios el mandato de vacuna contra el Covid-19? O ¿acaso es malo?
¿Sabía que la Palabra de Dios (la Biblia cristiana) condena de manera directa lo que los gobiernos están haciendo a través de los mandatos de vacuna contra el Covid-19? Obtenga los hechos aquí.
---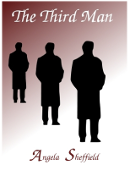 Was There A Curse On Helen's Romantic Life?
The Third Man by Angela Sheffield is based on a true story. Read chapter one now!
---
Should A Christian Practice Yoga Or Pilates? The Shocking Truth
Perhaps you practice yoga for health reasons, or to reduce stress. But, do you really know the diabolical goal of any form or style of yoga, including pilates? Get your answers here
La verdad espeluznante sobre el yoga revelada por la Biblia cristiana
Quizás practiques yoga por motivos de salud o para reducir el estrés. Pero, ¿realmente conoces el objetivo diabólico de cualquier forma o estilo de yoga, incluido el pilates? Obten tus respuestas aquí.
---
Communicating With The Dead: Learn The Shocking Truth
The spirit you think is mom, dad, or some other loved one from beyond the grave is NOT your loved one. But, what about the "proof" that the living can indeed talk to the dead? Let God's Word open your eyes to a deception that is pure evil. Read Spirits Of The Deceased
Comunicarse con los muertos: La impactante verdad
El espíritu que parece ser tu madre, padre o algún otro ser querido tuyo desde el más allá NO es tu ser querido. Pero, ¿qué hay de "la prueba" de que los vivos pueden comunicarse con los muertos? Permite que la Palabra de Dios te abra los ojos para que veas el engaño que es de la maldad pura. Te invitamos a leer ¿Están los muertos entre los vivos?
View Content By Specific Category
---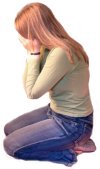 Help me with my unruly teenager!
Contact one of our nationally certified Christian life coaches who specializes in working with at-risk youth. Tell me more!
---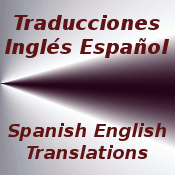 ---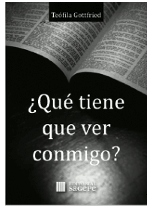 ¿Qué tiene que ver conmigo? por Teófila Gottfried
Lo que leemos en la Biblia tiene que ver con todos los seres humanos, sean cristianos o judíos, ateos o agnósticos, budistas, musulmanes o adherentes a alguna de las filosofías o nuevas religiones que surgen en el mundo. ¿Por qué? Ver mayor información sobre este interesante libro.
---
Questioning Crystal Energy Healing

The Claims of Crystal Energy Healing
People who are taking a look into crystal energy healing are hearing fantastic claims that are causing them to consider taking a closer look at alternative, New Age ideas. They are being told that crystals have a special structure that allows them to absorb, strengthen, and even transmit electromagnetic energy. This strengthened electromagnetic energy is said to have the power to heal and to energize.
Healed by the Energy of Crystals?
If the claims of crystal energy healing are true, why is the number of seriously sick people, particularly in the United States, continuing to rise? The teachings of this "system" certainly are available in almost every New Age section of major book stores. They're also available from many sources on the Internet. Therefore, the number of people who have actually tried crystal energy healing is high. Not only is the number of deaths by cancer, stroke, heart disease, and so many other diseases on the rise, no one can prove that he/she was healed from a real sickness by energy from crystals?
Crystal Healing Energy from a Christian Perspective
Does the Christian Bible speak on divine healing? Yes, it does. In fact, it has much to say, and none of it has anything to do with electromagnetic energy from crystals. We read about the dietary laws given to the children of Israel, who did not suffer the diseases suffered by other nations when they walked in obedience to God. The New Testament allows the believer to consume meats that were forbidden under the Old Covenant. However, saying the blessing over a pork chop is not going to prevent it from aggravating high blood pressure. If the doctor says to stay away from pork, that is what a person needs to do. Energy from crystals will not protect someone's health who continues in health-destroying habits such as
smoking
.
No, it is not a sin to eat pork. Nevertheless, pork can be unhealthy for some people because the New Testament did not cause man's body to operate any differently from the way it operated during the Old Testament. The word of God gives us instruction in healthy eating and in the use of healing herbs. When sickness is beyond the control of anything that man can do, God says, "...If thou wilt diligently hearken to the voice of the Lord thy God, and wilt do that which is right in his sight, and wilt give ear to his commandments, and keep all his statutes, I will put none of these diseases upon thee, which I have brought upon the Egyptians: for I am the Lord that healeth thee" (Exodus 15:26).
Related Reading:
Biblical Wisdom For Healthy Diets and Healthy Eating Tips
Angel Healing: What Is It?
Heavenly Sword Christian Bible Studies: When Believers Struggle With Divine Healing

Copyright notice: This website and its content is copyright of © Heavenly Manna (HeavenlyManna.net) 2002-2016.

Comments/Comentarios:
you know, the stuff you say about chi and crystals and such, doesn't make much sense, you said chi is not of God because you can control it, yet it doesn't seem to heal, therefore you can't control it can you? and the same can be said of Christians laying on of hands, sometimes it works, most times it doesn't, same with reiki, same with eating right. crystals are just rocks, and if God likes to use nature to make us feel better i'm not surprised, the same as food, He likes to use food to make us feel better, food can be good or evil, anything can be used by witches to be made evil, that doesn't mean a rock is evil, or food is bad to eat... you should stop fear mongering like this. there's nothing wrong with God's will for us to eat, feel better in nature instead of a toxic environment, so all this crazy talk makes Christians look bad and nothing more, and yes i'm a Christian, i eat whole food organic vegan diet, and feel bad if i eat bad food, what do you have to say about that? am i practicing a new age belief? am i being a witch by relying on nature to feed me instead of God? that would be a crazy thing to say, but you're saying it repeatedly... anyway, there's good and evil, good and evil uses of good things, because God created it all and said 'it is good'... so don't say God's creation is bad, you contradict God, say people evil hearts are bad and they poison what is good... so it is your heart that makes a thing bad, what is on the inside, not a rock, or energy, or anything like that... please stop making me feel like i look like a fool when i say i'm a Christian because of nonsense like this.
by: Elaine
Posted on 2013-04-25 18:39:26
---
To Elain:

The article points out the control of electromagnetic energy, but that control does NOT amount to controling healing of the body by the hand of God. This is made very plain in the article. You wrote, "the same can be said of Christians laying on of hands, sometimes it works, most times it doesn't". First, are you aware of what ELSE the Bible says about Christians being sick and the laying on of hands? Scripture says why some Christians do not receive healing, and will not receive it even with the laying on of hands. You probably are totally unaware of what scriptures we're referring to and where they are. There is a reason why there are thousands of scriptures of the Bible. Most people don't know even 1/100 of them, yet try to use them in discussions. Comparing rocks with food is like comparing apples with oranges--two different things. The Bible plainly instructs us concerning diet (no, we're not referring to the Old Test.), However, can you cite even one scripture that tells us that the Lord heals through rocks?

You wrote, "there's nothing wrong with God's will for us to eat, feel better in nature instead of a toxic environment". We ask you: Where in this article did you read that we said God does not want us to be healthy?? You did not read such a thing, so why did you make that statement? You don't have to like or agree with the article or the Bible for that matter; but don't say that we said something we did not say. We have an abundance of articles that speak about the importance of eating a healthy diet. So, don't accuse when you are not informed. Obviously, you don't know what information is at this site. The article is about the falsehood of so-called crystal energy healing, something that is not seen in scripture nor is working today, except to deceive people into believing that there is healing in rocks. There is no healing in a rock, unless of course we are speaking of the Rock of salvation, Christ Himself.
by: Heavenly Manna
Posted on 2013-04-25 23:35:56
---
stop calling me names, i have very little response to your response except that nature declares the glory of God, not the glory of the devil and even heaven is paved and decorated with rocks and gems, and Jesus said 'if you don't cry out, the rocks will'...

everyone knows that nature is healing and meant for our good... i don't need a scripture for that, it is written that it's obvious...

salt is a crystal used for purifying and protecting from decay etc etc... Jesus called us the salt of the earth, do you think He meant we make it taste good?

anyway, i'm unsubscribing, you are too defensive
by: Elaine
Posted on 2013-04-25 23:47:25
---
To Elaine:

Where did we call you a name?? Are you seeing things that no one else is seeing? Again, just because you don't like what you read does not mean that you should just make up things. And, if you don't base your beliefs on scripture, why are you writing to us? Obviously, we DO base all that we say on scripture. We did not contact you. You contacted us. Unsubscribe, if you want. But, since you responded this time, you will be notified of the printing of your response--and ours. We plainly state this on the web site. Again, healing is in the Rock of Salvation--Jesus. And, Christ is not nature. He is the Creator of nature, but He Himself is not nature. He is one of the three persons of God.
by: Heavenly Manna
Posted on 2013-04-28 13:30:09
---
yeah, you're living your life by scripture, what about the one where it says to be kind to each other, and the one where it says to live in peace, and how about the one where it says to sell all you have and give to the poor, i'm poor, send me a cheque please, what about the one where it says not to touch blood, guess you better give up cooking meat to eat... Christ is not nature, and neither are you, you must be of the devil i guess... you are causing people to be afraid of ROCKS for pete's sake, for one thing, fear is not what Jesus preached, and He also told you not to make other people stumble... and you are very insulting and have no idea how i live my life, and yes i've read the Bible front to back, every single word, how dare you assume that i haven't just because i don't like being mean to people who don't believe as i do? you will know a tree by it's fruit, if rocks and nature and trees heal, then it's all good, if people like you cause fear and contention, then i would worry about YOUR fruit... we are not of the same spirit, so i would say we each have to examine our hearts, as there's only two kingdoms...
by: Elaine
Posted on 2013-04-28 13:54:33
---
To Elaine:

You ask us off-topic questions attempting to divert away from the topic. But, you ignore questions that were asked of you ON TOPIC. Our conversation threads are not for rambling, which most people do when they don't like the message. So, if you want your next response printed, THOROUGHLY answer ALL three questions below. As we told you, we believe in scripture. If you don't, why are you writing to us? Here are your questions:

1. In your last response, you said that we called you names. Point out the SPECIFIC names that we supposedly called you. List them, and tell us EXACTLY where they appear in our responses to you. If you cannot find name-calling, then explain why you made the accusation. We are not going to drop this because this is the second time you've said that we said something that we did NOT.

2. Why is that you attempt to change the subject by talking about the poor, meat-eating, and so many other things except HEALING through rocks and crystals--the very focus of this article? If you want to talk about those other things, comment on the articles we have on those topics (we have plenty). We will answer every question you can imagine that comes into your mind on those topics. Since you have not quoted even a single scripture that tells us that God heals through rocks, quote the EXACT scriptures then that tell us that the Lord Jesus is our Healer. YOU said that you know the Bible, so you should have no trouble quoting them.

3. Also, if you are a Christian, you should be happy to quote them because they glorify the true Healer of the sick physical body, the sin-sick spirit, and the sick mind. Do you NOT want to give Him the glory that He is due?? If you do not want to glorify the Son of God, then you are absolutely right when you say that you are not of the same spirit as we are, because we love to give him the glory that is His forever.

by: Heavenly Manna
Posted on 2013-04-28 14:40:15
---
Send Comments or a Private Message about One of Our Services / Envíe Comentarios o un Mensaje Privado acerca de nuestros servicios
Once comments reach 10, they close. IF YOU USE PROFANITY, WE WILL REJECT YOUR COMMENT AUTOMATICALLY.
We're a small team, please be patient as we review comments.
, Wikimedia Commons. Multiple crosses image - Wikimedia Commons -