Truth really can be stranger than fiction.
First Page - Now launched! All the stories are true, or based on real events. Unlimited reading for $4.99 / month. No downloads. Read on your phone, tablet or computer.
La verdad puede ser más extraña que la ficción.
First Page - ¡Ya está en marcha! Todas las historias son verídicas, o están basadas en hechos reales. Lectura ilimitada por $4.99 / mes. No hay que descargar nada. Lea en su teléfono, tableta u ordenador.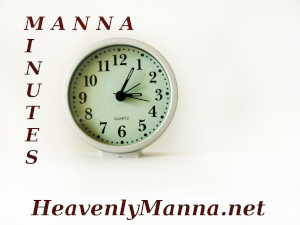 Manna Minutes Podcast: Eye-opening Bible study in less than five minutes! Access all episodes here.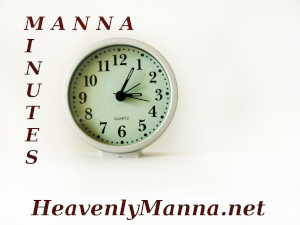 El podcast Manna Minutes: ¡Estudio bíblico que nos hace abrir los ojos en menos de cinco minutos! Acceda a todos los episodios aquí.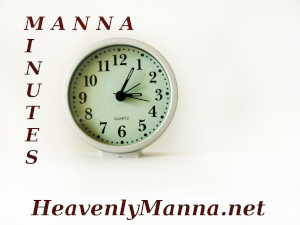 Manna Minutes Podcast Auf Deutsch: Augenöffnendes Bibelstudium in weniger als fünf Minuten! Alle Episoden finden Sie hier.

---
Is The Covid-19 Vaccine Mandate Of God? Or Is It Evil?
Did you know the Word of God (the Christian Bible) speaks directly against what governments are doing with Covid-19 vaccine mandates? Get the facts here
¿Viene de Dios el mandato de vacuna contra el Covid-19? O ¿acaso es malo?
¿Sabía que la Palabra de Dios (la Biblia cristiana) condena de manera directa lo que los gobiernos están haciendo a través de los mandatos de vacuna contra el Covid-19? Obtenga los hechos aquí.
---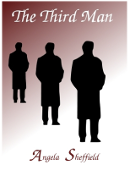 Was There A Curse On Helen's Romantic Life?
The Third Man by Angela Sheffield is based on a true story. Read chapter one now!
---
Should A Christian Practice Yoga Or Pilates? The Shocking Truth
Perhaps you practice yoga for health reasons, or to reduce stress. But, do you really know the diabolical goal of any form or style of yoga, including pilates? Get your answers here
La verdad espeluznante sobre el yoga revelada por la Biblia cristiana
Quizás practiques yoga por motivos de salud o para reducir el estrés. Pero, ¿realmente conoces el objetivo diabólico de cualquier forma o estilo de yoga, incluido el pilates? Obten tus respuestas aquí.
---
Communicating With The Dead: Learn The Shocking Truth
The spirit you think is mom, dad, or some other loved one from beyond the grave is NOT your loved one. But, what about the "proof" that the living can indeed talk to the dead? Let God's Word open your eyes to a deception that is pure evil. Read Spirits Of The Deceased
Comunicarse con los muertos: La impactante verdad
El espíritu que parece ser tu madre, padre o algún otro ser querido tuyo desde el más allá NO es tu ser querido. Pero, ¿qué hay de "la prueba" de que los vivos pueden comunicarse con los muertos? Permite que la Palabra de Dios te abra los ojos para que veas el engaño que es de la maldad pura. Te invitamos a leer ¿Están los muertos entre los vivos?
View Content By Specific Category
---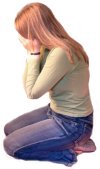 Help me with my unruly teenager!
Contact one of our nationally certified Christian life coaches who specializes in working with at-risk youth. Tell me more!
---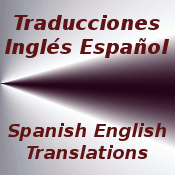 ---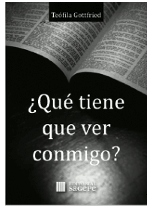 ¿Qué tiene que ver conmigo? por Teófila Gottfried
Lo que leemos en la Biblia tiene que ver con todos los seres humanos, sean cristianos o judíos, ateos o agnósticos, budistas, musulmanes o adherentes a alguna de las filosofías o nuevas religiones que surgen en el mundo. ¿Por qué? Ver mayor información sobre este interesante libro.
---
The Truth about Hearing Voices of Spirits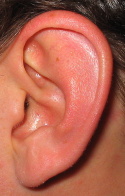 During my emergency medical technician training we covered the basics of responding to calls to attend to mentally ill patients. Some of them were labeled dangerous psychopaths. I remember the trainer warning us that when a patient says something like, "A voice is telling me to kill you", we should take him seriously. Why? Because there are many people who are truly hearing voices of spirits. And, they obey those voices. Are all of them mentally ill? If we answer that question without considering what God's Word says about the matter, we might say "yes". However, this article is all about considering what the Bible has to say on the matter. In doing so, no, we would not automatically label everyone who is hearing voices of spirits as mentally ill. Why? First, let us not forget the Lord Himself is a Spirit. The Bible tells us "God is a Spirit" (St. John 4:24). The Bible also reveals that the followers of the Son of God (Jesus of Nazareth) hear the voice of God. In other words, they are hearing the voice of a Spirit...the Holy Spirit of God. It's as simple as that. And, they are not mentally ill. In fact, they are blessed. Is that really what Scripture says? Absolutely. We read that Jesus said, "My sheep hear My voice" (St. John 10:27). Jesus is God. Therefore He is a Spirit. When you hear His voice, you are hearing the voice of a Spirit. "Sheep" refers to Jesus' disciples or followers. And yes, people who hear and continually follow the voice of God are blessed. The apostle Peter, also known as Simon Barjona, is only one of many biblical examples of this truth. Jesus said, "Blessed art thou Simon Barjona, for flesh and blood hath not revealed it unto thee, but my Father who is in heaven" (Matthew 16:17). The "it" that was revealed to Peter was the truth that Christ is the Son of God. So Peter heard the voice of a Spirit...the Spirit of the Father, telling him who Jesus is. You may verify this statement by simply reading the verses directly above the one we've just quoted, beginning at verse 13. According to God's Word, mental illness is not a blessed thing. Therefore, hearing the voice of the Spirit of God is NOT mental illness.

We want to emphasize that there are evil people who claim to hear the voice of God. However, we need only know what the holy Scriptures say, and seek God in prayer to know whether what they are claiming to be God's Voice is truly His voice, and not the voice of Satan. Also, though it has occurred, it is EXTREMELY rare to hear an audible voice when hearing the voice of God. If you, or someone you know is hearing voices of spirits that are audible, we highly recommend that you read What Does the Bible Say about Clairaudience and Other Psychic Abilities? The article shows how the Bible teaches us to question the source of those voices, because just as followers of the Lord Jesus hear His voice, followers of Satan hear Satan's voice.

"You Are of Your Father the Devil
Let's turn to the eighth chapter of the New Testament book of St. John. In this passage, Christ teaches that people hear one of only two voices: the voice of God or the voice of the devil. Those who hear the voice of God do what God speaks to them...or at least they should. And those who hear the voice of the devil do what the devil speaks to them. Jesus, in His conversation with a group of Jews, among whom were Pharisees, said, "I have many things to say and to judge concerning you, but He who sent Me is true. And I speak to the world those things which I heard from Him" (St. John 8:26). The very next verse says, "But they did not understand that He spoke to them of the Father" (St. John 8:27). We see that Christ is plainly telling us that He heard the voice of the Father...Father God, who is a Spirit. He then spoke and did the things He heard from the Father. He also reveals that there were some Pharisees and Jews, as well as Gentiles, who said and did the things they heard from their father...their father the devil. This is the Bible revealing to us that there are only two voices: the voice of God or the voice of Satan. Everyone will listen to one or the other. Those who listen to Satan will do the things Satan tells them to do. Those who listen to God will do what God tells them to do. Therefore, we can consider the words and actions of a person to know which voice he's hearing. If his words and actions contradict the doctrine of Christ, he is hearing from the devil. If his words and actions are in line with the doctrine of Christ, he is hearing from God. Hearing voices of spirits, even when they are the voices of a demonic being, is not automatic mental illness. Again, the person who hears from Christ is blessed. And mental illness is neither a blessing to the one who is ill nor to those around him. However, what is often labeled as mental illness is nothing short of hearing voices of spirits that are of the Satanic kingdom. Nevertheless, such a condition is not necessarily mental illness. The Bible labels many of these people as evil, not mentally ill. There is a difference. But let us say that not all mentally ill people are evil. Some have simply been so horrifically abused that they have been pushed over the edge. They are not like the individuals who chose to think and embrace evil until they become what psychologists label mentally ill. The world of today needs to hear and admit the truth of personal responsibility behind evil actions. We read when people said, "There is no hope, but we will walk after our own devices. And we will every one do the imagination of his evil heart" (Jeremiah 18:12). Even children can use their free will to choose to listen to the voice of the devil, and act out what they hear from him.
A Real Life Case of Hearing Voices of Spirits
A nine-year-old girl once confessed to her step-mother that she was hearing voices of spirits that gave her ideas of how to disrupt her blended family's home...a family with whom she did not want to blend. "I hear voices in my head that tell me to do these things against you", she explained. When questioned whether she heard mental suggestions or actual audible voices, she confessed that they were audible. This is one of the signs of possible demonic possession. We are now going to learn from the Scriptures that when we do the devil's will, the devil is our father. When we do God's will, God is our Father. Let us stop placing a "mentally ill" label on what the Lord has plainly labeled as evil. The Bible has revealed that people's destructive actions, including murder, are motivated by hearing the voice of their father the devil. And people who speak and do what is good according to the God of the Bible, are being motivated by God their Father.
Jesus Continues to Teach on Hearing the Voice of God or the Voice of the Devil
Jesus said, "I speak what I have seen with My Father, and you do what you have seen with your father" (St. John 8:38). They then answered Jesus and said, "Abraham is our father" (verse 39). Jesus replied with, "If you were Abraham's children, you would do the works of Abraham. But now you seek to kill me, a Man who has told you the truth, which I HEARD from God. Abraham did not do this. You do the deeds of your father" (verses 39-41).
These passages show that people can lie about who their father really is. In other words, they can say they're God's children when they're really the devil's children. We also see that the devil is a murderer who especially seeks to murder the followers of Christ. This is why they wanted to kill Jesus while claiming to be on God's side. But now let's take a look at a couple more verses that reveal that these Jews and Pharisees did not understand the concept of having a spiritual father until Christ explained further.
They said to Jesus, "We were not born of fornication. We have one Father--God" (St. John 8:41). Now we read, "Jesus said to them, 'If God were your Father, you would love Me, for I proceeded forth and came from God... Why do you not understand My speech? Because you are not able to listen to My Word. You are of your father the devil, and the desires of your father you want to do. He was a murderer from the beginning, and does not stand in the truth, because there is no truth in him" (St. John 8:42-44).
In several passages of the Old and New Testaments of the Christian Bible, we learn what the works, deeds and attitudes of Satan are, just as we learn what God's works are. Individuals who commit heinous acts and murder, as well as those who have a particular hatred for true born-again followers of Jesus are not mentally ill. They are evil, because they chose to listen to voices of the spirits of the kingdom of Satan who is a murderer. Those who oppose the death penalty, keep in mind that according to the Holy Bible, murder and capital punishment are two entirely different things.
Also, just because we don't murder does not mean we are not hearing voices of spirits in the Satanic kingdom. Jealousy, envy, strife, refusal to receive truth, racism, immorality, witchcraft, theft, and so much more are all sins and crimes committed because someone chose to listen to the wrong voice. But God is calling to many of those people to hear His voice, to repent of their sins, and receive Jesus as their Lord and Savior. It is very dangerous to stop up our ears when we hear the voice of God calling us to repentance. That "voice" may come through reading an article, a book, watching a movie, through a Christian, a preacher, a dream, even a child. If you continually choose to turn a deaf ear to the Lord's voice, He will eventually stop speaking...something you will regret after you draw your last breath. This is why He warns, "Therefore, as the Holy Spirit says, 'Today, if you will hear His voice, do not harden your hearts'" (Hebrews 3:7-8).
Right now, you can ask God to forgive your sins. You can tell Him that you believe Jesus is His Son whom He sent to die for you on the cross, so you could be saved. If you need some guidance in praying, please see the
Sinner's Prayer of repentance
.

Copyright notice: This website and its content is copyright of © Heavenly Manna (HeavenlyManna.net) 2002-2016.

Comments/Comentarios:
Send Comments or a Private Message about One of Our Services / Envíe Comentarios o un Mensaje Privado acerca de nuestros servicios
Once comments reach 10, they close. IF YOU USE PROFANITY, WE WILL REJECT YOUR COMMENT AUTOMATICALLY.
We're a small team, please be patient as we review comments.
, Wikimedia Commons. Multiple crosses image - Wikimedia Commons -