Truth really can be stranger than fiction.
First Page - Now launched! All the stories are true, or based on real events. Unlimited reading for $4.99 / month. No downloads. Read on your phone, tablet or computer.
La verdad puede ser más extraña que la ficción.
First Page - ¡Ya está en marcha! Todas las historias son verídicas, o están basadas en hechos reales. Lectura ilimitada por $4.99 / mes. No hay que descargar nada. Lea en su teléfono, tableta u ordenador.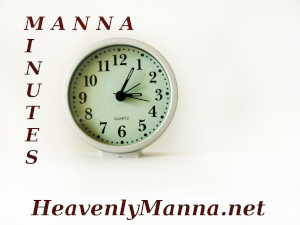 Manna Minutes Podcast: Eye-opening Bible study in less than five minutes! Access all episodes here.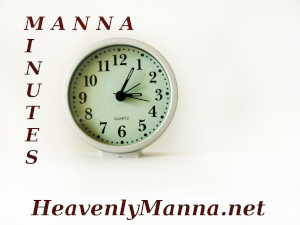 El podcast Manna Minutes: ¡Estudio bíblico que nos hace abrir los ojos en menos de cinco minutos! Acceda a todos los episodios aquí.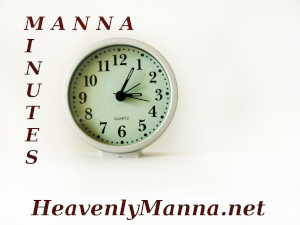 Manna Minutes Podcast Auf Deutsch: Augenöffnendes Bibelstudium in weniger als fünf Minuten! Alle Episoden finden Sie hier.

---
Is The Covid-19 Vaccine Mandate Of God? Or Is It Evil?
Did you know the Word of God (the Christian Bible) speaks directly against what governments are doing with Covid-19 vaccine mandates? Get the facts here
¿Viene de Dios el mandato de vacuna contra el Covid-19? O ¿acaso es malo?
¿Sabía que la Palabra de Dios (la Biblia cristiana) condena de manera directa lo que los gobiernos están haciendo a través de los mandatos de vacuna contra el Covid-19? Obtenga los hechos aquí.
---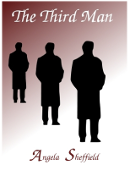 Was There A Curse On Helen's Romantic Life?
The Third Man by Angela Sheffield is based on a true story. Read chapter one now!
---
Should A Christian Practice Yoga Or Pilates? The Shocking Truth
Perhaps you practice yoga for health reasons, or to reduce stress. But, do you really know the diabolical goal of any form or style of yoga, including pilates? Get your answers here
La verdad espeluznante sobre el yoga revelada por la Biblia cristiana
Quizás practiques yoga por motivos de salud o para reducir el estrés. Pero, ¿realmente conoces el objetivo diabólico de cualquier forma o estilo de yoga, incluido el pilates? Obten tus respuestas aquí.
---
Communicating With The Dead: Learn The Shocking Truth
The spirit you think is mom, dad, or some other loved one from beyond the grave is NOT your loved one. But, what about the "proof" that the living can indeed talk to the dead? Let God's Word open your eyes to a deception that is pure evil. Read Spirits Of The Deceased
Comunicarse con los muertos: La impactante verdad
El espíritu que parece ser tu madre, padre o algún otro ser querido tuyo desde el más allá NO es tu ser querido. Pero, ¿qué hay de "la prueba" de que los vivos pueden comunicarse con los muertos? Permite que la Palabra de Dios te abra los ojos para que veas el engaño que es de la maldad pura. Te invitamos a leer ¿Están los muertos entre los vivos?
View Content By Specific Category
---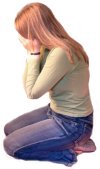 Help me with my unruly teenager!
Contact one of our nationally certified Christian life coaches who specializes in working with at-risk youth. Tell me more!
---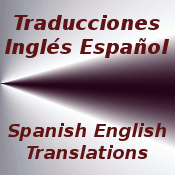 ---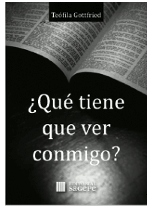 ¿Qué tiene que ver conmigo? por Teófila Gottfried
Lo que leemos en la Biblia tiene que ver con todos los seres humanos, sean cristianos o judíos, ateos o agnósticos, budistas, musulmanes o adherentes a alguna de las filosofías o nuevas religiones que surgen en el mundo. ¿Por qué? Ver mayor información sobre este interesante libro.
---
Are Psychic Abilities from God?

Does Everyone Have Some Psychic Abilities?
Many people, with good reason, believe that everyone has psychic abilities to a certain extent and that those abilities can be enhanced through various practices. Almost everyone has experienced having a dream about a happening before it occurred. Most people also have experienced the working of what's known as a
sixth sense
. They knew something was wrong though their natural eyes could not see a problem. It isn't uncommon for a person to know that his or her death, whether untimely or not, is approaching or perhaps the death of a loved one. Danger and tragedy have been sensed by people before trouble fell upon them. Should it be said that these people have psychic abilities that they would do well to develop?
The Christian Bible on Psychic Abilities
Turning to God's word for understanding of what appears to be innate psychic abilities and their source requires knowing that man is a three-part being composed of a soul or mind, a physical body, and a spiritual body. The scripture of I Thessalonians 5:23 records the prayer of the apostle Paul, Silvano and Timothy for the brethren of the Christian church of the Thessalonians in which he said, "...And I pray God your whole spirit and soul and body be preserved blameless unto the coming of our Lord Jesus Christ."
Everyone has a physical body, at least while he lives on the present Earth, a spiritual body, and a soul (mind). The Bible speaks about the power of the thoughts of a man (proverbs 23:7) and it teaches us that there's a natural (physical) world and a spiritual world or realm (I Corinthians 15:46). The Christian Bible also lets us know that it is the spirit man that detects things of the spirit realm as the natural man can only perceive and understand the natural world. This is why the natural man is incapable of receiving the things of the Spirit of God. Natural deals with natural and spirit deals with spirit.
In I Corinthians 2:14-15 it's taught that, "...The natural man receiveth not the things of the Spirit of God: for they are foolishness unto him: neither can he know them, because they are spiritually discerned. But he that is spiritual judgeth all things...." The Christian Bible also teaches that it is the spirit man at work when one person perceives or "picks up" something about another person. For example, most of us have experienced being disturbed by someone who shows no outward signs that would cause disturbance. Nevertheless, their very presence or spirit can be disturbing to the spirit of others. Should it be said that the one who is disturbed has psychic abilities? No, because scripture explains what's going on. It explains that a person's spirit can "know" things about someone else that haven't been revealed in the natural world such as the knowledge that that person is not to be trusted. We read, "For what man knoweth the things of a man, save (except) the spirit of man which is in him..." (I Corinthians 2:11).
Did God Give Psychic Abilities?
God is the Creator of the whole being of man: soul, body, and spirit. His word reveals how the spirit body is able to perceive things about the spirit realm because it is the realm to which it belongs just as the physical body belongs to the natural realm. This is the Creator's design and set-up; this is not psychic abilities. We should remember that a spirit body is essential to be able to relate to the Spirit of God and since God made man to relate to him, it should not be a wonder that man has a spirit body; therefore, he has spiritual experiences. The important question is what type of spiritual experiences should he be having?
The Kingdom of God and the Kingdom of Satan
Satan, also called the Devil, that Old Serpent, and the father of lies, "deceives the whole world" (Revelation 12:9, 20:2). He is a master at taking what is God-given--a spirit body and twisting it into something that is not God-inspired--the development of psychic abilities. The attempt to develop psychic abilities involves the practice of things that are strongly condemned by the Lord. These are practices of the occult such as guided imagery, lucid dreaming, Eastern forms of meditation, crystal ball gazing, divination, astrology and the list could continue (Deuteronomy 18:10-11).
The Saints of Old Who Had "Psychic Abilities"
It's often said that the Old Testament prophets and shadows of Christ had God-given psychic abilities. However, closer examination of the scriptures of the Christian Bible reveal that these saints practiced none of the things that pagans practiced to develop psychic abilities. The Old Testament records God as the one who initiated direct contact with his saints and prophets when they prophesied. The New Testament confirms that the Lord's true servants did nothing to invite or develop psychic abilities in order to make predictions or to prophesy. The apostle Peter taught that, "...the prophecy came not in old times by the will of man, but holy men of God spake as they were moved by the Holy Ghost (Holy Spirit)" (II Peter 1:21).
We clearly see scripture teaching us that those prophets of God did not gaze into crystal balls; they did not consult the stars, practice divination, or become a medium to peer into the future and into the spiritual realm. Doing such would have been acting in their own will, which scripture says they did not do. Scripture says that they were "moved by the Holy Ghost" to speak, not that they moved themselves to speak. Listening to the God-given "sixth sense" of the God-created spirit man is not psychic ability. It's simply being the type of creature that God made man. Becoming involved with the occult to interact with the spirit realm is moving oneself by one's own will to learn things from a source that is not of God.
Eye-Opening Bible Studies:
The Christian Bible on Near Death Experiences
Am I Cursed? A Question That Too Many Christians Are Asking
Forms of Alternative Medical Treatment: A Christian Perspective
The Christian Bible on Paranormal Experiences

Copyright notice: This website and its content is copyright of © Heavenly Manna (HeavenlyManna.net) 2002-2016.

Comments/Comentarios:
I have been praying to God that he takes my psychic powers away.I believe Psychic powers are demonic because they can be used to destroy other people.God can't give us powers to destroy.I am psychic to a greater extent and also a Christian.I pray to God to deliver me from this spiritual bondage.No one should lie,psychic powers are not Godly.To me its kind of an evil spirit that manifests itself.Psychics are ever suffering,if not financially,it one or the other problem.
by: samson
Posted on 2011-08-26 13:51:05
---
To Samson:

When you say, no one should lie... Are you experiencing some type of trance in which you lie? What type of behaviors or abilities are you referring to as psychic? When you say psychics are ever suffering, I remind you that people under a curse are ever suffering and there is a difference. Please clarify. What do you know of the practices of your older relatives that may have been passed on to you?
by: Vanessa of Heavenly Manna
Posted on 2011-08-27 19:00:54
---
Does the Bible mention anything about "cold reading?" I remembered and acknowledged about Deuteronomy 18:10-11. And I remembered clearly that scripture in the Bible confirmed to beware of false prophets. Is the use of cold reading commonly used by self-proclaimed prophets?
by: Zach Luschen
Posted on 2012-02-21 10:40:24
---
Through Christian meditation I defend humanity from satan's forces along side my guardian angel, while in the form of a seraph. This has deepened my relationship with god. So tell me how can this be evil ? For nothing evil can bring you and the world peace and bring you closer to god.

by: MillerAM
Posted on 2013-02-02 13:24:48
---
To: MillerAM

You have simply made a statement with no biblical support whatsoever. Anyone can do that. You have not refuted even one statement in the article, and every statement in the article is backed by scripture. By the way, if you were familiar with biblical scripture, you would know that the Lord Jesus did not come to bring peace in this present world, but rather a sword (Matthew 10:34-34).
by: Heavenly Manna
Posted on 2013-02-02 22:58:24
---
I am able to sense peoples intentions and sometimes their thoughts. i have no control over this it just happens. i am also affected by anything negative i get drained. But i would say i have a very close relationship with God at least that's my faith. i pray everyday and i put my life in his hands. sometimes i get the feeling that God chooses those whom can have these abilities. He knows there heart and if it's used for good i don't see the bad. of course there are people that practice for the wrong intentions but like everything in this world, there is good and there is evil.
by: chelly
Posted on 2015-05-07 18:48:24
---
Chelly:

Sensing the thoughts of others and being affected by negativity are not spiritual things. It's simply part of being normal, because God put a spirit in man, which was clearly explained in the article. If people would just pay more attention to things others say, to tone of voice, and to facial expressions, they would often detect the intentions of others too--good or bad. And, who isn't affected by negative things? Everyone is. That's not being spiritual, psychic, or gifted.
by: Heavenly Manna
Posted on 2015-05-10 13:07:02
---
Maybe i didn't specify clearly or explained things in detail. My feelings and me able to know what a person is thinking goes beyond my explanation. I used to think it was normal until other things started happening like being able to see things and feel presences that have been good as well as bad. I highly doubt this is normal. I know that for a fact. Including the fact that i took this and spoke to my priest. All he did was bless me and told me to thank God for it's a gift not a curse. My apologies for the lack of your understanding. I should have went more into detail. I've been reading all the comments therefore i know the topic and what everyone is talking about.
by: chelly
Posted on 2015-05-13 05:01:31
---
To Chelly:

We apologize for the delay in responding. The ability to feel a presence (the presence of a spirit, whether good or bad) is absolutely normal, because man has a spirit (1 Thess. 5:23). A spirit naturally detects the presence of other spirits. In fact, inability to sense a spiritual presence is what would be abnormal. We all know when the Spirit of God is present; and we know when evil spirits, typically referred to as "ghosts" are present. According to scripture, that ability is not a gift. We realize that not everyone defines what a gift is based on scripture, but we do. We are answering based on the information being provided. In case it would be helpful, spiritual gifts given by God are dealt with in 1 Corinthians, chapter 12, among other passages. Spiritual gifts given by Satan are also dealt with in the Bible.
by: Heavenly Manna
Posted on 2015-05-18 22:23:15
---
The part of the article that says, For what man knoweth the things of a man, save (except) the spirit of man which is in him... (I Corinthians 2:11), lets us know that when we intuitively know something about another person, it is because our spirit man detects it. We're all spiritual creatures, because God made us a three-part being. One of those parts is spirit. When we experience spiritual things, we shouldn't automatically assume that we're gifted. We're simply being the spiritual beings we were made. And, it is not the priest who determines whether we're gifted by God, it is God who determines that. So, let us pray to our Heavenly Father in the name of the one who is the only mediator between God and man: Christ Jesus, not a priest! (1 Tim. 2:5).
by: H.H.
Posted on 2015-05-19 09:18:41
---
Send Comments or a Private Message about One of Our Services / Envíe Comentarios o un Mensaje Privado acerca de nuestros servicios
Once comments reach 10, they close. IF YOU USE PROFANITY, WE WILL REJECT YOUR COMMENT AUTOMATICALLY.
We're a small team, please be patient as we review comments.
, Wikimedia Commons. Multiple crosses image - Wikimedia Commons -