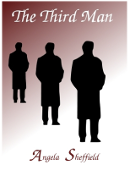 Was There A Curse On Helen's Romantic Life?
The Third Man by Angela Sheffield is based on a true story. Read chapter one now!
---
Resolver el misterio de las capacidades psíquicas
¿Son de Dios o Satanás las capacidades psíquicas? ¿Nacen psíquicas algunas personas? Obtenga respuestas a estas dudas pinchando en este enlace.
---
View Content By Specific Category
Christian Store Departments

Las experiencias cercanas a la muerte: ¿Qué dice la Biblia cristiana?
¡Véase un extracto de este libro que nos hace abrir los ojos!
---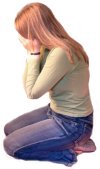 Help me with my unruly teenager!
Contact one of our nationally certified Christian life coaches who specializes in working with at-risk youth. Tell me more!
---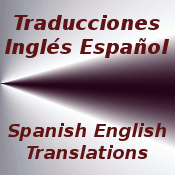 ---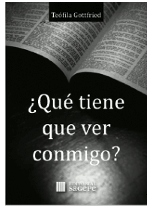 ¿Qué tiene que ver conmigo? por Teófila Gottfried
¿Qué tiene que ver conmigo lo que dice la Biblia? ¿Sirve en estos días lo que se cuenta allí? ¿No son anticuadas sus enseñanzas? ¿Qué tengo que ver yo con gente que vivió hace dos, cuatro o seis mil años? ¿Es posible aplicar a mi vida algo de lo que dice la Biblia? ¿O los Diez Mandamientos es todo lo que enseña? En tal caso ¿puedo considerarme "buena persona" si los cumplo? Lo que leemos en la Biblia tiene que ver con todos los seres humanos, sean cristianos o judíos, ateos o agnósticos, budistas, musulmanes o adherentes a alguna de las filosofías o nuevas religiones que surgen en el mundo. ¿Por qué? Ver mayor información sobre este libro dinámico.
---
Rising Hope Ministries
Prayer. Devotionals. Interactive Bible studies. And speak with a minister. Learn more!
---
Historias paranormales verídicas: ¿Explica la Biblia cristiana la quinta dimensión?
---
---
Die christliche Bibel über Atheismus und Atheisten

Atheismus In der christlichen Bibel beschrieben
Eines der wichtigsten Dinge an der Bibel, die ein Leser beim Lesen der Schrift beachten sollte, ist, dass Gottes Wort für alle Generationen, Kulturen und Nationen geschrieben wurde (Psalm 100: 5, 1. Petrus 1:25). Daher werden viele Dinge eher beschrieben als mit einem bestimmten Namen bezeichnet, da sich der Wortschatz mit der Zeit ändert. Während die Wörter "Atheismus" und "Atheist" in der Schrift nicht existieren, gibt es die grundlegende Definition des Atheismus und eine grundlegende Beschreibung eines Atheisten.
Im Allgemeinen wird Atheismus als ein Begriff angesehen, der sich auf das Fehlen einer Religion bezieht, und ein Atheist ist jemand, der nicht an die Existenz Gottes glaubt. Man könnte sagen, dass ein solches Individuum auch leugnet, dass die Existenz Gottes bewiesen werden kann. Was sagt die Bibel über solche Überzeugungen?
Ein Atheist und ein Narr
Gottes Wort sagt: "Der Narr hat in seinem Herzen gesagt: Es gibt keinen Gott" (Psalm 14: 1). Dies ist eine von zahlreichen Schriftstellen, die nicht schwer zu verstehen sind. Und es gibt keine verschiedenen "Interpretationen". Es ist klar, dass Gottes Wort sagt, dass jeder, der die Existenz Gottes leugnet, ein Dummkopf ist. Diese Person ist ein Atheist, und er oder sie ist ein Dummkopf. Daher ist es völlig logisch zu schließen, dass Atheismus Dummheit ist. Dies ist keine persönliche Meinung, das sagt das Wort Gottes.
Jemand könnte fragen: "Warum sollte ich glauben, was das Wort Gottes über Atheismus sagt? Die Bibel selbst ist Torheit?" Christen sollten verstehen, warum manche Menschen nicht glauben, wie ein intelligenter Mensch glauben kann, dass die christliche Bibel die Wahrheit ist. Gab es wirklich einen Garten Eden mit einer Schlange, die sprechen konnte? Wurde Jona wirklich von einem wundersamen Fisch verschluckt, der von Gott erschaffen wurde? Ist es vernünftig zu glauben, dass er eine solche Tortur überlebt hat? Wer kann beweisen, dass war in Ägypten tatsächlich einen Gott gibt, der durch Mose Zeichen und Wunder vollbracht hat?
Der Atheist, der Ungläubige und der christliche Gläubige
Viele wissenschaftliche Forschungen, viele Entdeckungen und archäologische Funde haben die Argumente gegen die Wahrhaftigkeit und Unfehlbarkeit von Gottes Wort beschämt. Deshalb schwindet der Glaube an die Evolution stetig. Die Wahrheit ist jedoch, dass ein Atheist nicht einfach jemand ist, der nicht an Gottes Wort glaubt. Es gibt viele Nichtchristen, auch Ungläubige genannt, die nicht glauben, dass wir den Geschichten und Lehren der Bibel glauben sollten. Allerdings sind nur sehr wenige dieser Menschen Atheisten. Der wichtige Unterschied besteht darin, dass sie die Existenz Gottes nicht leugnen, was bedeutet, dass sie kein Dummkopf sind, anders als es der Atheist gemäß Psalm 14:1 ist.
Wenn Sie Atheist sind, weil Sie die Güte Gottes in dieser schrecklichen Welt nicht sehen, sind Sie wahrscheinlich kein wahrer Atheist. Sie sind wahrscheinlich näher dran, ein Agnostiker zu sein. In jedem Fall ist es NICHT unsere Absicht, beleidigend zu sein. Nein. Wir unterscheiden einfach die Dummheit der Verleugnung der Existenz Gottes und die legitimen Fragen, die wir über das Leben haben. Teilen Sie Ihre Gedanken dazu mit und lernen Sie, was Sie überraschen könnte.
Sind Sie ein Skeptiker, wenn es um die wundersamen Geschichten der Bibel geht? Wenn ja, wagen Sie es, dies zu lesen:
Die wundersamen Geschichten der Bibel sind wahr!
---
Highly Recommended Christian Books
Double Portion of Elijahs Spirit: Soul Transfer in the Bible?

Don't be deceived! Read more.
Christian Help for Survivors of Ritualistic Child Abuse and Hardcore Satanism

Yes! The Bible deals with this very disturbing topic. Read an excerpt.
The Truth about Near Death Experiences

Don't be deceived! Read an excerpt.
International Bible Study by Zoom

Study the Bible with us no matter where you live. More information here.
Estudio bíblico internacional por Zoom

Estudiad la Biblia con nosotros no importa dónde viváis. Más información.
Copyright-Hinweis: Diese Website und ihr Inhalt unterliegen dem Copyright von © Heavenly Manna (HeavenlyManna.net) 2002-2021.
Comments/Comentarios:
Derzeit sind nur Spanisch und Englisch die Sprachen, in denen Kommentare akzeptiert werden.
, Wikimedia Commons. Multiple crosses image - Wikimedia Commons -