Truth really can be stranger than fiction.
First Page - Now launched! All the stories are true, or based on real events. Unlimited reading for $4.99 / month. No downloads. Read on your phone, tablet or computer.
La verdad puede ser más extraña que la ficción.
First Page - ¡Ya está en marcha! Todas las historias son verídicas, o están basadas en hechos reales. Lectura ilimitada por $4.99 / mes. No hay que descargar nada. Lea en su teléfono, tableta u ordenador.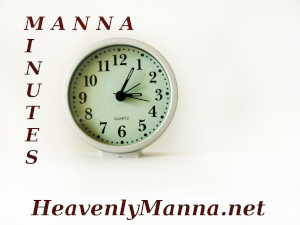 Manna Minutes Podcast: Eye-opening Bible study in less than five minutes! Access all episodes here.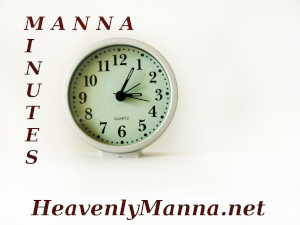 El podcast Manna Minutes: ¡Estudio bíblico que nos hace abrir los ojos en menos de cinco minutos! Acceda a todos los episodios aquí.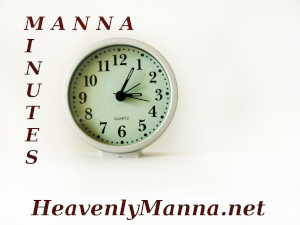 Manna Minutes Podcast Auf Deutsch: Augenöffnendes Bibelstudium in weniger als fünf Minuten! Alle Episoden finden Sie hier.

---
Is The Covid-19 Vaccine Mandate Of God? Or Is It Evil?
Did you know the Word of God (the Christian Bible) speaks directly against what governments are doing with Covid-19 vaccine mandates? Get the facts here
¿Viene de Dios el mandato de vacuna contra el Covid-19? O ¿acaso es malo?
¿Sabía que la Palabra de Dios (la Biblia cristiana) condena de manera directa lo que los gobiernos están haciendo a través de los mandatos de vacuna contra el Covid-19? Obtenga los hechos aquí.
---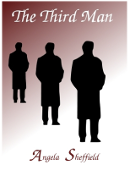 Was There A Curse On Helen's Romantic Life?
The Third Man by Angela Sheffield is based on a true story. Read chapter one now!
---
Should A Christian Practice Yoga Or Pilates? The Shocking Truth
Perhaps you practice yoga for health reasons, or to reduce stress. But, do you really know the diabolical goal of any form or style of yoga, including pilates? Get your answers here
La verdad espeluznante sobre el yoga revelada por la Biblia cristiana
Quizás practiques yoga por motivos de salud o para reducir el estrés. Pero, ¿realmente conoces el objetivo diabólico de cualquier forma o estilo de yoga, incluido el pilates? Obten tus respuestas aquí.
---
Communicating With The Dead: Learn The Shocking Truth
The spirit you think is mom, dad, or some other loved one from beyond the grave is NOT your loved one. But, what about the "proof" that the living can indeed talk to the dead? Let God's Word open your eyes to a deception that is pure evil. Read Spirits Of The Deceased
Comunicarse con los muertos: La impactante verdad
El espíritu que parece ser tu madre, padre o algún otro ser querido tuyo desde el más allá NO es tu ser querido. Pero, ¿qué hay de "la prueba" de que los vivos pueden comunicarse con los muertos? Permite que la Palabra de Dios te abra los ojos para que veas el engaño que es de la maldad pura. Te invitamos a leer ¿Están los muertos entre los vivos?
View Content By Specific Category
---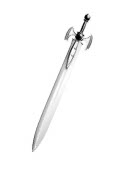 Capital Punishment Is Sanctioned By The Bible
Christians and believers in the Bible, the Word of God calls for the death penalty for first degree murder, rape, and other acts of violence. The Bible tells us to behold the goodness AND the severity of God whose Word--including in the New Testament--does NOT speak against capital punishment Read the scriptural proof now.
La Biblia sanciona la pena capital
Cristianos y creyentes en la Biblia, la Palabra de Dios pide la pena de muerte para el asesinato en primer grado, la violación y otros actos de violencia. La Biblia nos dice que contemplemos la bondad Y la severidad de Dios, cuya Palabra -incluso en el Nuevo Testamento- NO habla en contra de la pena capital. Lea ahora la prueba bíblica.
---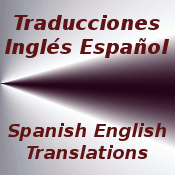 ---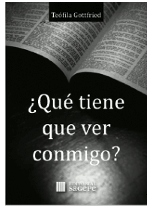 ¿Qué tiene que ver conmigo? por Teófila Gottfried
Lo que leemos en la Biblia tiene que ver con todos los seres humanos, sean cristianos o judíos, ateos o agnósticos, budistas, musulmanes o adherentes a alguna de las filosofías o nuevas religiones que surgen en el mundo. ¿Por qué? Ver mayor información sobre este interesante libro.
---
Commentary on Matthew 7:21-23: A solemn Warning from Jesus

Afraid after Reading Matthew 7:21-23
"Not everyone that saith unto me, Lord, Lord, shall enter into the kingdom of heaven; but he that doeth the will of my Father which is in heaven. Many will say to me in that day, Lord, Lord, have we not prophesied in thy name? and in thy name have cast out devils? and in thy name done many wonderful works? And then I will profess unto them, I never knew you. Depart from me, ye that work iniquity." (Matthew 7:21-23)
The first time I read the above passage as a "baby" Christian, I thought, "Oh dear! If people who lived closed enough to Jesus to prophesy in His name, cast out devils, and work miracles in His name were denied entrance through the pearly gates; should I really hope to be saved in the end? I know the Lord is called a hard man in the scripture of Matthew 25:24, but I didn't know He was that harsh!"
I was one of many believers who was deceived into believing that the key to not hearing Jesus say in the last day, "depart from me", was to make sure I do His will. This is what many respected Christian leaders teach. It sounded like the right interpretation of the Matthew 7:23-24 passage. After all, Jesus does say in it, "...he that doeth the will of my Father which is in heaven." However, focus on doing the will of God, though extremely important, is NOT the key to fully understanding what Christ is revealing about these people who, in the last day, are utterly shocked to find out they will not be entering heaven. In fact, the Lord tells them to depart from His presence. These people are lost! But why?
Jesus Said, "I NEVER knew you."
To the people who thought they were so greatly used by God, because they prophesied, cast out devils, and worked miracles in Jesus' name; the Lord said, "I never knew you" (Matthew 21:23). In the basic sense of the word "know", the Lord knows everyone of course. But the Bible reveals another definition of "know" when it comes to salvation. The spiritual definition revealed by God's Word is to have an intimate relationship. To be "known" of God is to be saved from your sins. It is to be in fellowship with Christ. It is to have an intimate relationship with Jesus. We read:
"But if any man LOVE God, the same is known of Him." (1 Corinthians 8:3)
Only those who love God are known of Him.
"But now after that ye have known God, or rather are KNOWN of God, how turn ye again to the weak and beggarly elements, whereunto ye desire again to be in bondage?" (Galatians 4:9)
For now we see through a glass darkly; but then face to face. Now I know in part, but then shall I know even as also I am KNOWN." (1 Corinthians 13:12)
As unknown (of men), yet well KNOWN (of God)... (2 Corinthians 6:9)
The use of the words "know" and "known" so strongly signifies a close relationship that they are even used to refer to physical intimacy in scriptures such as Genesis 4:1 and Matthew 1:24-24.
Now then to be known of Jesus is to be in intimate fellowship with Him. Only those who have repented of their sins, received Him as Lord, and walk in obedience enjoy the blessing of an intimate relationship with the Son of God.
Note that in the passage of Matthew 7:21-23, Jesus not only says He does not KNOW these people who prophesied in His name, who cast out devils in His name, and who did many wonderful works in His name; He says He NEVER knew them. Plain and simple, these people NEVER entered into a relationship with Christ. They were never known of Christ. They never converted to Christ. The never served Christ. They never obeyed Christ. They never walked with Christ. Had they ever even once converted to Jesus, the Lord would not have said to them, "I NEVER knew you."
"Ye that Work Iniquity"
Not only did they never have communion with the Lord, we are told by the Lord Jesus Himself that they were "workers of iniquity". Iniquity is wickedness and sin. But if they were workers of iniquity, how is it that they were able to prophesy, cast out devils, and do many wonderful works in the name of Jesus? The answer is they did no such works in the name of the Jesus of Nazareth. Is that speculation, or is such a conclusion backed by scripture?
Such a statement has scriptural backing. In the book of Mark, we read of a man who did not travel with the twelve apostles--a man who cast out devils in the name of Jesus. We're not told this man's name. In fact, very little is written about him, but what little we're told about him is extremely important. This is what we read about this man of great faith:
"John answered him, saying, Master, we saw one casting out devils in thy name, and he followeth not us. And we forbade him, because he followeth not us. But Jesus said, Forbid him not, for there is NO MAN which shall do a miracle in my name, that can lightly speak evil of me. For he that is not against us is on our part." (Mark 9:38-40).
Unlike the people in Matthew 7:21-23, Jesus does not say that the man in the Mark passage is a worker of iniquity. What's more is He lets His disciples know the man, whether he travels with them or not, is on their side. The Lord also teaches us that NO ONE who even lightly speaks evil of the Lord can cast out devils or work a miracle in the name of Jesus. It's impossible. Now then, if you can't cast out devils or work miracles in Jesus' name if you even lightly speak evil of Him, why would people who are workers of iniquity be permitted to prophesy, cast out devils, and work miracles in His name? The answer is they NEVER did those things in the name of Jesus of Nazareth, the Son of God--but they thought they did.
The prophesies, the casting out of demons, and the performance of "wonderful" works were all done in the name of a false Jesus. Did not Christ warn us all about this when He said, "There shall arise false Christs and false prophets, and shall show great signs and wonders; insomuch that, if it were possible, they shall deceive the very elect." (Matthew 24:24)
Satan is the great deceiver. Deceiving people into thinking they're witnessing the power of the Holy Spirit, when in reality they're witnessing the power of very unholy spirits, is a most powerful way to deceive the masses. But why would God allow those souls to be so deceived? Because they chose to reject truth, and to take pleasure in unrighteousness. God will not strive with us forever. He will give us up to all the sinful practices we insist on keeping until our stubborn insistence deceives us to the point we think we're serving Him.
"For this cause God gave them up into vile affection." (Romans 1:26)
"And for this cause God shall send them strong delusion, that they should believe a lie, that they all might be damned who believed not the truth, but had pleasure in unrighteousness." (2 Thessalonians 2:11-12)
Jesus warned His true disciples that, "The time cometh that whosever killeth you will think that he doeth God service." (St. John 16:2)
Recommended Christian Articles on Demonic Signs and Wonders
The Wisdom of Egypt: Do the Lost Books of Moses Teach Magic?
Druid Wisdom for Druid Magic in Light of Wisdom from the Christian Bible
Christian Magic Tricks for Evangelism?


Copyright notice: This website and its content is copyright of © Heavenly Manna (HeavenlyManna.net) 2002-2016.

Comments/Comentarios:
I believe I have a simpler and better answer to why Jesus said to the many of Matthew 7:22-23 "depart from me I never knew you." Their words reveal that they believed they were saved by the false gospel of works. They did do all the things they said they did.

However Ephesians 2:8 says works can not save us. Notice in stark contrast the thief that asked Jesus to remember him when He comes into His kingdom Was saved the second He obeyed Romans 10: 9 and called Jesus Lord.the word Lord means ruler of my life. The ruler of anyone's life is responsible for those He is the lord of.thus Jesus was obligated to save him.Notice the thief offered no mention of many good works thus what he did say plus what he didn't say forged a relationship with Jesus thus Jesus did not say depart from me I never knew you.
by: David AuCoin
Posted on 2019-04-09 18:53:32
---
To Mr. David Aucoin:

No. This is not at all about a gospel of good works. This is about demonic signs and wonders. You leave out the truth that Jesus called these people workers of iniquity. That is saying that their casting out of devils, miracles, signs and prophecies were INIQUITY. Do you know the definition of iniquity? It is sin and wickedness. It is evil. The same Jesus said no worker of iniquity performs signs and wonders in His name. In fact, Jesus said no one who even speaks evil of the Lord can work miracles in His name. No Christian therefore would insist on saying they did iniquity (these evil works) in the name of Jesus of Nazareth. Given that it is impossible to work iniquity in the name of the true Jesus, we know their signs and wonders were demonic, and were worked in the name of false Christs who perform diabolical miracles (Matthew 24:24). All of this was pointed out in the article, and backed with Scripture.
by: Heavenly Manna
Posted on 2019-04-09 22:01:27
---
Send Comments or a Private Message about One of Our Services / Envíe Comentarios o un Mensaje Privado acerca de nuestros servicios
Once comments reach 10, they close. IF YOU USE PROFANITY, WE WILL REJECT YOUR COMMENT AUTOMATICALLY.
We're a small team, please be patient as we review comments.
, Wikimedia Commons. Multiple crosses image - Wikimedia Commons -