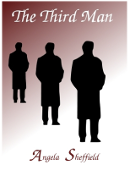 Was There A Curse On Helen's Romantic Life?
The Third Man by Angela Sheffield is based on a true story. Read chapter one now!
---
Resolver el misterio de las capacidades psíquicas
¿Son de Dios o Satanás las capacidades psíquicas? ¿Nacen psíquicas algunas personas? Obtenga respuestas a estas dudas pinchando en este enlace.
---
View Content By Specific Category
Christian Store Departments

Las experiencias cercanas a la muerte: ¿Qué dice la Biblia cristiana?
¡Véase un extracto de este libro que nos hace abrir los ojos!
---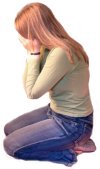 Help me with my unruly teenager!
Contact one of our nationally certified Christian life coaches who specializes in working with at-risk youth. Tell me more!
---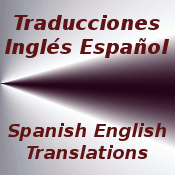 ---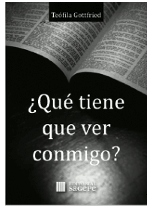 ¿Qué tiene que ver conmigo? por Teófila Gottfried
¿Qué tiene que ver conmigo lo que dice la Biblia? ¿Sirve en estos días lo que se cuenta allí? ¿No son anticuadas sus enseñanzas? ¿Qué tengo que ver yo con gente que vivió hace dos, cuatro o seis mil años? ¿Es posible aplicar a mi vida algo de lo que dice la Biblia? ¿O los Diez Mandamientos es todo lo que enseña? En tal caso ¿puedo considerarme "buena persona" si los cumplo? Lo que leemos en la Biblia tiene que ver con todos los seres humanos, sean cristianos o judíos, ateos o agnósticos, budistas, musulmanes o adherentes a alguna de las filosofías o nuevas religiones que surgen en el mundo. ¿Por qué? Ver mayor información sobre este libro dinámico.
---
Rising Hope Ministries
Prayer. Devotionals. Interactive Bible studies. And speak with a minister. Learn more!
---
Historias paranormales verídicas: ¿Explica la Biblia cristiana la quinta dimensión?
---
---
Qui est le Dieu de l'univers?

Une définition de l'univers est la somme de tout ce qui dépasse même la galaxie de la Voie Lactée, un système ordonné. En outre, la planète Terre est non seulement ordonnée en termes de bon fonctionnement de l'atmosphère, des saisons, de la reproduction de la vie, etc., mais aussi tout l'espace est bien ordonné. D'autres planètes restent en orbite comme le Seigneur a commandé que tourne autour du soleil. Dieu a placé le soleil à la bonne distance de la Terre pour que la vie ne meurt pas de chaleur ou de froid. C'est le cosmos? Non, pas exactement, parce que tout le système est conçu de telle sorte qu'il soit ordonneé, et l'ordre ne reste pas seul, mais par un commandant.

Les gènes ordonnent la formation des êtres vivants. Les forces militaires maintiennent de l'ordre par les commandants. Les dirigeants des nations gardent leur pays dans l'ordre par les lois, les ordonnances et l'autorité. Les programmes informatiques fonctionnent sous les ordres que le développeur a écrit. Où il ya de l'ordre, il est aussi le commandant. Par conséquent, le cosmos, la somme totale de toutes les choses doit être sous le commandement d'un commandant. On ne peut pas donner des ordres sans qu'il y ait un être intelligent qui les donne.

Qui est responsable du cosmos?
Genèse 1:1 dit: «Au commencement, Dieu créa les cieux et la terre." Non seulement nous voyons que Dieu est le Créateur du monde dans lequel nous vivons, mais il est l'être qui a créé les cieux aussi. Les scientifiques ont découvert qu'il existe différents niveaux des cieux, dont la Bible chrétienne avait déjà dit (Deut. 10:14). L'espace, aussi connu comme la dernière frontière, fait partie du plus haut des cieux, qui est, du cosmos.
Donc, maintenant nous voyons qui est le Créateur et le commandant du cosmos. Tout au long du premier chapitre de la Genèse dans l'Ancien Testament, nous voyons que le Créateur a créé l'ordre. Il sépara les eaux pour que les continents paraissent. Il a créé le rôle de la génétique dans la formation de tous les êtres vivants. Il a ordoné que tous les êtres vivants se reproduisent, ce qui est la même chose que la définition de la biogenèse. Il a séparé le jour de la nuit; et a créé le soleil, la lune et les autres lumières dans les cieux.
Genesis, cependant, est pas le seul livre de la Bible où nous lisons à propos de la création et mise en place du cosmos ordonné. Dans de nombreux livres bibliques comme Job, Psaumes, l'Ecclésiaste, Actes, Romains, etc., nous lisons sur les faits étonnants qui sont compatibles avec les sciences, mais la Bible n'a pas été écrite par des scientifiques.
Nous vous recommandons de lire:
Les faits étonnants de la Bible chrétienne (en espagnole et anglais seulment). Il vous aidera à comprendre qui est le commandant éternelle que les adeptes de L'Ère Nouvelle appellent le Cosmos.

Cette traduction peut contenir des erreurs.
---
Highly Recommended Christian Books
Double Portion of Elijahs Spirit: Soul Transfer in the Bible?

Don't be deceived! Read more.
Christian Help for Survivors of Ritualistic Child Abuse and Hardcore Satanism

Yes! The Bible deals with this very disturbing topic. Read an excerpt.
The Truth about Near Death Experiences

Don't be deceived! Read an excerpt.
International Bible Study by Zoom

Study the Bible with us no matter where you live. More information here.
Estudio bíblico internacional por Zoom

Estudiad la Biblia con nosotros no importa dónde viváis. Más información.
©2001-2016 Tous droits réservés
Comments/Comentarios:
Les Commentaires

Les bénévoles de la Manne Céleste ne parlent pas français. Les commentaires doivent être en anglais ou en espagnol. Nous vous remercions de votre compréhension.
Submit your comment for publication on this site (2,000 characters limit). Private messages about our services are NEVER displayed. Envíe su comentario para que lo publiquemos en este sitio (hasta 2.000 caracteres). NUNCA publicamos los mensajes privados acerca de nuestros servicios:

Comments made. (They close at 10.) Comments awaiting approval included in the count.) Cantidad de comentarios (El sistema admite hasta 10, y luego se cierra automáticamente)  
Please do the math to send your comment. Por favor, calcule para enviar su comentario.
+ =
You will be notified when your OWN comment is approved. You may choose to be notified when others comment. Notification might not be sent for comments not approved. Se le notificará cuando se apruebe su comentario. Puede solicitar que se le notifique cuando alguien participe en el hilo de la conversación. Podrá recibir o no una notificación por comentarios/preguntas que no se han aprobado. No se envían notificaciones en caso de comentarios no aprobados.
I want to follow conversation on this content. Quiero que me avisen cuando alguien participe de esta conversación. .
I do not want to follow conversation on this content. But, I understand that I'll be notified by email when my OWN comments are approved. No quiero seguir la conversación de este contenido, pero entiendo que me notificarán por correo electrónico cuando se apruebe la publicación de mi comentario.
, Wikimedia Commons. Multiple crosses image - Wikimedia Commons -