---
Is The Covid-19 Vaccine Mandate Of God? Or Is It Evil?
Did you know the Word of God (the Christian Bible) speaks directly against what governments are doing with Covid-19 vaccine mandates? Get the facts here
¿Viene de Dios el mandato de vacuna contra el Covid-19? O ¿acaso es malo?
¿Sabía que la Palabra de Dios (la Biblia cristiana) condena de manera directa lo que los gobiernos están haciendo a través de los mandatos de vacuna contra el Covid-19? Obtenga los hechos aquí.
---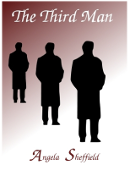 Was There A Curse On Helen's Romantic Life?
The Third Man by Angela Sheffield is based on a true story. Read chapter one now!
---
Should A Christian Practice Yoga Or Pilates? The Shocking Truth
Perhaps you practice yoga for health reasons, or to reduce stress. But, do you really know the diabolical goal of any form or style of yoga, including pilates? Get your answers here
La verdad espeluznante sobre el yoga revelada por la Biblia cristiana
Quizás practiques yoga por motivos de salud o para reducir el estrés. Pero, ¿realmente conoces el objetivo diabólico de cualquier forma o estilo de yoga, incluido el pilates? Obten tus respuestas aquí.
---
Communicating With The Dead: Learn The Shocking Truth
The spirit you think is mom, dad, or some other loved one from beyond the grave is NOT your loved one. But, what about the "proof" that the living can indeed talk to the dead? Let God's Word open your eyes to a deception that is pure evil. Read Spirits Of The Deceased
Comunicarse con los muertos: La impactante verdad
El espíritu que parece ser tu madre, padre o algún otro ser querido tuyo desde el más allá NO es tu ser querido. Pero, ¿qué hay de "la prueba" de que los vivos pueden comunicarse con los muertos? Permite que la Palabra de Dios te abra los ojos para que veas el engaño que es de la maldad pura. Te invitamos a leer ¿Están los muertos entre los vivos?
View Content By Specific Category
Christian Store Departments

Las experiencias cercanas a la muerte: ¿Qué dice la Biblia cristiana?
¡Véase un extracto de este libro que nos hace abrir los ojos!
---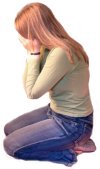 Help me with my unruly teenager!
Contact one of our nationally certified Christian life coaches who specializes in working with at-risk youth. Tell me more!
---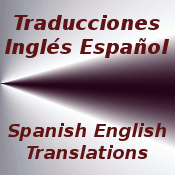 ---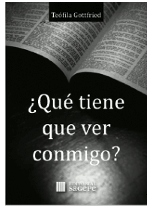 ¿Qué tiene que ver conmigo? por Teófila Gottfried
Lo que leemos en la Biblia tiene que ver con todos los seres humanos, sean cristianos o judíos, ateos o agnósticos, budistas, musulmanes o adherentes a alguna de las filosofías o nuevas religiones que surgen en el mundo. ¿Por qué? Ver mayor información sobre este interesante libro.
---
Entender la dimensión desconocida del mundo real: Revelaciones divinas
La Biblia cristiana de cobertura a cobertura trata sobre todo lo relacionado con la dimensión desconocida, también llamada la quinta dimensión. Más información aquí.
---
Historias paranormales verídicas: ¿Explica la Biblia cristiana la quinta dimensión?
---
---
Four Corners of the Earth

In Isaiah 40:22 we read, "It is he that sitteth upon the circle of the earth."

Some Christians cite Isaiah 40:22 as proof of the Bible's divine inspiration considering that the prophet spoke of the earth being round at a time when many thought it was flat. However, those who refute the use of the scripture of Isaiah 40:22 as proof of biblical affirmation of the spherical shape of planet earth argue that the word "circle" could perhaps be referring to a flat circle, not a sphere. How does this relate to the question, "Where are the four corners of the earth?" Let's find out.

Earth Is Spherical
Jesus taught that his return would be in an instant, and that every person alive would see this event (Matthew 24:27, Luke 17:24). He also referred to three time zones being in effect when he comes back: daytime, evening and night (Matthew 24:40-41, Luke 17:34-36). This is only possible if the earth rotates. When it is day in one time zone, it is night in another. If the earth was flat, sunlight would never be blocked out. Only on a sphere could the sun be blocked on the different sides of the planet, thus causing day on one side and night on the other. However, on a flat surface, light would shine freely across the entire surface; and we know that is not how it is. Again, biblical evidence proves that "circle" is referring to a sphere.
Four Corners of the Earth
Isaiah 11:12 says that God will gather Israel and Judah from the four corners of the earth. Revelation 7:1 speaks of four angels standing on the four corners of the earth and Matthew 4:8 speaks of Jesus and Satan viewing the entire earth from a tall mountain. Many who scoff at the authority of the Bible argue that if the Bible was reliable, it would not speak of the earth having corners, an impossibility if Earth is spherical. They also argue that if Earth is round, Jesus and Satan would not have been able to view the kingdoms of the world from the top of even the tallest mountain. What are the Bible's answers to these legitimate questions?
First, when the Bible speaks about land, and uses the word "corners," corners' has nothing at all to do with shape. In the Bible we read, "Moreover thou gavest them kingdoms and nations, and didst divide them into corners so they possessed (inhabited) the land of Sihon, and the land of the king of Heshbon and the land of Og, king of Bashan" (Nehemiah 9:22).
Obviously the corners are the lands mentioned in scripture. Anyone can see here that "corners" is referring to land, not to shape. We also read," ...There shall come a Star out of Jacob, and a Sceptre shall rise out of Israel, and shall smite the corners of Moab, and destroy all the children of Sheth" (Numbers 24:17). Moab was a land (Numbers. 21:20). Again, the corner of Moab means the "land" of Moab which was not square or rectangular or triangular. Again, shape has
nothing
to do with corners when referring to a land.
Scripture says, "...he made him altars in every corner of Jerusalem" (2 Chronicles 28:24). Again, it's obvious that corner is simply referring to the land of Jerusalem--to every part of the land of Jerusalem which says nothing of the shape of the city. Jerusalem is
not
square, rectangular or triangular. Neither ancient nor modern maps depict it as such and we know that our maps are not wrong. Right above the scripture of Isaiah 11:11, we read, "And it shall come to pass in that day, that the Lord shall set his hand again the second time to recover the remnant of his people, which shall be left, from Assyria, and from Egypt, and from Pathros, and from Cush, and from Elam, and from Shinar, and from Hamath, and from the islands of the sea."
Isaiah 11:12 says that the remnant is gathered from the four corners of the earth. Remember that just above in verse 11, we have a specific list of the corners from which they are gathered. They are Assyria, Egypt, Pathros, Cust, Elam, Shinar, Hamath, and the islands of the sea. These are NOT shapes. These are lands. It cannot be any plainer that "corners," when land is being spoken of, refers to literal lands and not shapes. Trying to force a twisted meaning like this into the scripture would mean that the people didn't live in the middle parts of the land at all, but rather that they were all packed into literal corners since scripture says they came from the corners. Where are the four corners of the earth? They are everywhere--all lands of the planet.
We now take a look at the second scripture presented with intention to refute scripture. It is Revelation 7:1 which says," And after these things I saw four angels standing on the four corners of the earth, holding the four winds of the earth...." Where are the four corners of the earth upon which the four angels are standing? To answer this question, we need to know how God divided up the entire earth. He tells us this in Genesis 28:14. We read, "And thy seed (descendants) shall be as the dust of the earth, and thou shalt spread abroad to the west, and to the east, and to the north, and to the south: and in thee and in thy seed shall ALL the families of the earth be blessed. "ALL" refers to everyone, to every nation on the face of the earth; therefore, Genesis is referring to the entire earth, which we see is divided, in God's eyes, into four points, directions or lands. They are North, South, East, and West.
Notice the reason why the angels are standing there; they are there to hold back the winds. These angels are standing in the North, South, East, and West of the entire earth. Yes, the Bible tells us that there are four winds. There is what the Bible calls the wind from the north (the north wind) (Proverbs 25:23), the wind from the south (Psalm 78:26, Acts 28:13, etc.), the wind from the east (Psalm 78:26, Job 38:24, Ezekiel 17:10, 19:12, etc.), and the wind from the west (Exodus 10:19).
Does the earth not have poles? Have we not heard of these ends, corners or parts of the earth as the North pole, the South pole, the far East, and the Western hemisphere? Again, there is no allusion, hint, or mention being made about the shape of Earth, which has already been biblically established as being spherical and God does not contradict his word.
The 3rd and final scripture presented to refute scripture is that of Matthew 4:8 which says, "Again, the devil taketh him up into an exceeding high mountain, and sheweth him all the kingdoms of the world, and the glory of them." How can Jesus see all of the kingdoms of the world if the world is round, no matter how high the mountain is? First, we remember that Jesus was both Lord and yet fully man. The "glory" of these worldly kingdoms refers to their splendor, their beauty such as the hanging gardens of the kingdom of Babylon which figured among the seven wonders of the ancient world. If we were to go up to the type of a hill, things on the ground would began to become a blur, from a mountain, things would look like specs, from a plane, they would practically be invisible. How could Jesus the man have been able, with the naked eye, to see beauty and splendor in detail from an "exceeding high mountain?" Could any man's eye do this? Of course not. Since we don't read anywhere in scripture that Jesus had bionic eyes, we can't make up that theory. What was going on that Jesus was indeed able to see these kingdoms?
Jesus' experience was NOT physical. It was SPIRITUAL. A temptation is not a tangible thing. The thing that we do AFTER having been tempted is tangible, but the temptation itself cannot be touched. Matthew 4:1 says, "Then was Jesus led up of the SPIRIT (not the physical body) into the wilderness to be tempted by the devil." We know this was a spiritual experience--real, but spiritual because the Bible says that Jesus never left the wilderness during the entire temptation. Mark 1:13 says, "And he was there in the wilderness forty days, tempted of Satan; and was with the wild beasts;...."
How is a man (Jesus the man) going to be in two places at once? He is taken up to a pinnacle of the temple of the holy city of Jerusalem (Matthew 4:5); yet, Mark 1:13 has him in the wilderness at the same time. He is taken to an "exceeding high mountain" (Matthew 4:8); yet, Mark 1:13 affirms that he was in the wilderness for the full forty days of his temptation. Remember that scripture says that he was led there (to the wilderness) by the SPIRIT (Matthew 4:1).
There are numerous passages in the Bible that speak of such spiritual experiences in which the physical body remains in one place while the Spirit of God takes the person's spirit to another location for a purpose. In this case, according to scripture, the purpose is for Jesus to endure temptation. It is not uncommon for that person's spirit body to visit, while in his vision, a mountain. We read just such a thing in Revelation: "And he carried me away in the SPIRIT to a great and high MOUNTAIN, and shewed me that great city, the holy Jerusalem, descending out of heaven from God (Revelation 21:10).
Bible Studies:
The Christian Bible on Paranormal Experiences
The Bible on Health: Eye-Opening Study of the Word of God
In Depth Bible Study by Heavenly Manna Vol. I
Are Unbelievable Bible Stories Biblical fairy Tales?
---
Donations / Donaciones
(Please scroll down for English) Si este contenido te ha resultado útil, y te gustaría ayudarnos a llegar a más gente con el evangelio, puedes colaborar con nostros por:
1. Recomendar este contenido a tus familiares, amigos y conocidos compartiendo el enlace en redes sociales, otras webs y blogs, y por correo electrónico. 2. Hacer una donación de cualquier cantidad. 3. Orar para que Dios siga bendiciendo esta obra. 4. Comprar en nuestra tienda.
Además de publicar cientos de artículos cristianos que tratan sobre una gran variedad de temas difíciles desde el punto de vista bíblico, traducimos a otros cuatros idiomas. Y damos clases de Biblia gratuitas. También respondemos las preguntas personales de nuestros visitantes.

ENGLISH:
If you've found this content helpful, and would like to help us reach more people with the gospel, you can do so in the following ways:
1. Recommend this content to your family, friends and acquaintanes by sharing the link on social media, other websites and blogs, and by e-mail. 2. Make a donation of any amount. 3. Pray God continues to bless this work. 4. Purchase from our store.
In addition to publishing hundreds of Christian articles that deal with a large variety of difficult questions from the biblical point of view, we translate to four additional langauges. And we conduct free Bible classes. We also personally respond to our visitors' inquiries and questions.
International Bible Study by Zoom

Study the Bible with us no matter where you live. More information here.
Estudio bíblico internacional por Zoom

Estudiad la Biblia con nosotros no importa dónde viváis. Más información.

Copyright notice: This website and its content is copyright of © Heavenly Manna (HeavenlyManna.net) 2002-2016.

Comments/Comentarios:
Send Comments or a Private Message about One of Our Services / Envíe Comentarios o un Mensaje Privado acerca de nuestros servicios
Once comments reach 10, they close. IF YOU USE PROFANITY, WE WILL REJECT YOUR COMMENT AUTOMATICALLY.
We're a small team, please be patient as we review comments.
, Wikimedia Commons. Multiple crosses image - Wikimedia Commons -