Truth really can be stranger than fiction.
First Page - Now launched! All the stories are true, or based on real events. Unlimited reading for $4.99 / month. No downloads. Read on your phone, tablet or computer.
La verdad puede ser más extraña que la ficción.
First Page - ¡Ya está en marcha! Todas las historias son verídicas, o están basadas en hechos reales. Lectura ilimitada por $4.99 / mes. No hay que descargar nada. Lea en su teléfono, tableta u ordenador.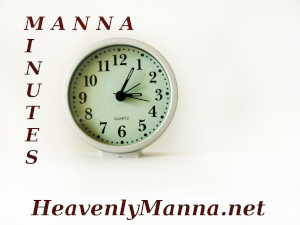 Manna Minutes Podcast: Eye-opening Bible study in less than five minutes! Access all episodes here.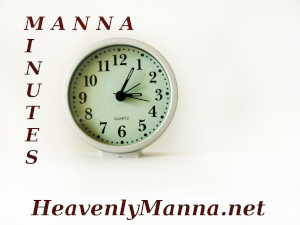 El podcast Manna Minutes: ¡Estudio bíblico que nos hace abrir los ojos en menos de cinco minutos! Acceda a todos los episodios aquí.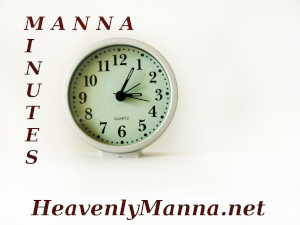 Manna Minutes Podcast Auf Deutsch: Augenöffnendes Bibelstudium in weniger als fünf Minuten! Alle Episoden finden Sie hier.

---
Is The Covid-19 Vaccine Mandate Of God? Or Is It Evil?
Did you know the Word of God (the Christian Bible) speaks directly against what governments are doing with Covid-19 vaccine mandates? Get the facts here
¿Viene de Dios el mandato de vacuna contra el Covid-19? O ¿acaso es malo?
¿Sabía que la Palabra de Dios (la Biblia cristiana) condena de manera directa lo que los gobiernos están haciendo a través de los mandatos de vacuna contra el Covid-19? Obtenga los hechos aquí.
---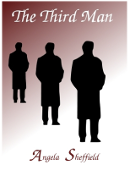 Was There A Curse On Helen's Romantic Life?
The Third Man by Angela Sheffield is based on a true story. Read chapter one now!
---
Should A Christian Practice Yoga Or Pilates? The Shocking Truth
Perhaps you practice yoga for health reasons, or to reduce stress. But, do you really know the diabolical goal of any form or style of yoga, including pilates? Get your answers here
La verdad espeluznante sobre el yoga revelada por la Biblia cristiana
Quizás practiques yoga por motivos de salud o para reducir el estrés. Pero, ¿realmente conoces el objetivo diabólico de cualquier forma o estilo de yoga, incluido el pilates? Obten tus respuestas aquí.
---
Communicating With The Dead: Learn The Shocking Truth
The spirit you think is mom, dad, or some other loved one from beyond the grave is NOT your loved one. But, what about the "proof" that the living can indeed talk to the dead? Let God's Word open your eyes to a deception that is pure evil. Read Spirits Of The Deceased
Comunicarse con los muertos: La impactante verdad
El espíritu que parece ser tu madre, padre o algún otro ser querido tuyo desde el más allá NO es tu ser querido. Pero, ¿qué hay de "la prueba" de que los vivos pueden comunicarse con los muertos? Permite que la Palabra de Dios te abra los ojos para que veas el engaño que es de la maldad pura. Te invitamos a leer ¿Están los muertos entre los vivos?
View Content By Specific Category
---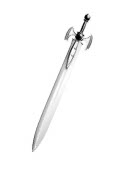 Capital Punishment Is Sanctioned By The Bible
Christians and believers in the Bible, the Word of God calls for the death penalty for first degree murder, rape, and other acts of violence. The Bible tells us to behold the goodness AND the severity of God whose Word--including in the New Testament--does NOT speak against capital punishment Read the scriptural proof now.
La Biblia sanciona la pena capital
Cristianos y creyentes en la Biblia, la Palabra de Dios pide la pena de muerte para el asesinato en primer grado, la violación y otros actos de violencia. La Biblia nos dice que contemplemos la bondad Y la severidad de Dios, cuya Palabra -incluso en el Nuevo Testamento- NO habla en contra de la pena capital. Lea ahora la prueba bíblica.
---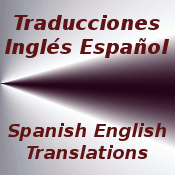 ---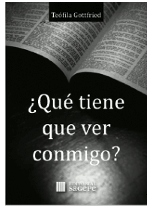 ¿Qué tiene que ver conmigo? por Teófila Gottfried
Lo que leemos en la Biblia tiene que ver con todos los seres humanos, sean cristianos o judíos, ateos o agnósticos, budistas, musulmanes o adherentes a alguna de las filosofías o nuevas religiones que surgen en el mundo. ¿Por qué? Ver mayor información sobre este interesante libro.
---
Ouija Board: Divination, False Prophecy, and Demonic Prophecy?

Ask the Spirits of the Ouija Board?
Many people, including Christians, understandably believe that there are spirits of divination who can answer puzzling questions about the future. This belief plays a huge role in enticing people to ask the spirits of the ouija board, also called the witch board, for help, advice, and a glimpse into the future. Although some skeptics reject belief in connecting with the spirit world using a ouija board, the fact remains that they are without explanation for the paranormal activity associated with a witch board. This article is for those who accept the truth that connecting with the spirit world through a ouija board, and divination, is not only possible, it is reality. It is also directed to those who have used or are thinking of using a ouija board to make contact with spirits of divination to know what will be in the future.
Evil Spirits Work Together in Divination and Demonic (False) Prophecy
There is an amazing system of communication within the kingdom of Satan. Understanding this is crucial to understanding how spirits of divination cause great deception. We know that the evil spiritual beings of the kingdom of Satan, also called the kingdom of darkness, work together. When the Lord Jesus was accused of casting out devils by the power of Beelzebub (Satan), he responded, "Every kingdom divided against itself is brought to desolation...if Satan cast out Satan, he is divided against himself; how shall then his kingdom stand" (KJV, Matthew 12:25-26)? Christ plainly taught us that Satan does NOT cast out Satan, though his deceptive work makes it appear as though one evil spirit can be used to cast out another.
Evil Spirits Are Organized
The evil spirits of the kingdom of Satan also are highly organized. Matthew 12:24 lets us know that they have a ruler; they are ruled by a prince, Beelzebub. So, there's some form of a "central government". The word of God reveals that evil spirits communicate with one another to accomplish a task. We read, "When the unclean spirit is gone out of a man, he walketh through dry places, seeking rest and findeth none. Then he saith, I will return into my house (the person he possessed) from whence I came out; and when he is come, he findeth it empty, swept, and garnished. Then goeth he and taketh with himself seven other spirits more wicked than himself and they enter in and dwell there. And the last state of that man is worse than the first (Matthew 12:43-45).
Evil Spirits Roam the Entire Earth
That passage in Matthew not only teaches us that evil spirits of the kingdom of Satan work together, but that they also roam. In fact, we read, "...The devil, as a roaring lion, WALKETH ABOUT, seeking whom he may devour" (1 Peter 5:8). Satan is not the only evil being that roams. There is a host of evil beings in his kingdom with the ability to roam the entire earth and even the atmosphere high above the earth.
The scripture of Ephesians 6:12 is one of many in which the apostle Paul speaks of the evil spirits in operation within the kingdom of Satan. We read, "For we wrestle not against flesh and blood, but against principalities, against powers, against the rulers of the darkness of this world, against spiritual wickedness in high places."
Some of the evil spirits in the kingdom of Satan are principalities; some are powers; some are called rulers of the darkness of this world. Principalities, powers, and rulers all have some power to work wickedness; and we are plainly told that the servants of God wrestle with all of them. They are all over the earth because we are told that the believer wrestles against the rulers of the darkness of this world. The scripture doesn't confine them to any part of the planet. They are all over the world. This is important to realize when seeking to understand how divination, spirits of divination and false prophecy work deception. Communication, cooperation, organization, and movement all over the world are involved in the deception worked to bring about demonic prophecy.
Evil spirits can see, speak, hear, organize, cooperate with one another, and travel throughout this planet, its atmosphere, and space. Scripture plainly reveals evil spirits talking, which is why Jesus commanded them to be silent (Mark 1:23-25, Luke 4:33-35). Scripture reveals their existence that was before the creation of man. Scripture reveals their cooperation with one another, ability to travel, and their great ability to deceive entire nations(Revelation 20:3). Indeed, they have much at their disposal to work worldwide deception.
Practitioners of divination and demonic prophecy are in contact with spirits of divination who belong to the kingdom of darkness. This means that they work in cooperation with other evil spirits. They can see, speak, hear and travel the universe without the limitation of man who cannot walk through solid objects. They have everything they need to work deception.
For example, evil spirits in one part of the world can hear and see the activities of the people around them. This means that they can know the future plans of people that are spoken or acted out. Remember, because of the different time zones on Earth, what is the past for one person, is the present, or even the near future for another! Please keep in mind that the Devil CANNOT read the mind of God or of man. Our article
Can the Devil Read My Mind?
provides scriptural proof of this statement. Spirits of divination communicate what they see and hear to spirits of divination in another part of the world, in another time zone. Don't forget their sophisticated system of communication. This permits them to "predict" the near future. This allows for false, demonic "prophecy." The people such as psychics and practitioners of magic who lend themselves to be in communication with these spirits speak what is spoken to them. When their "prophecy" is fulfilled, great deception is worked. People are deceived into believing that the kingdom of Satan can know the future just like God.
So called spirits of demonic prophecy can also be involved in the casting of spells and curses to demonically control the will of others. This type of control can be seen in the home, in educational institutions, in corporations, in justice systems, in government, and even in the church. Remember that scripture taught that there is spiritual wickedness in high places (Ephesians 6:12). They are in the high places of the atmosphere and they are in the high places of society: the courts, the government, corporations, schools, etc. When the ill-fated demonic "prophecy" that itself was caused by evil spirits "comes true," great deception is again at work. The truth is that if God does not intervene in these situations, deceptive "prophecy" will be carried out.
For example, if someone hires a practitioner of magic to "fix" the outcome of a court case, the witch or warlock can demonically influence the minds involved in the case, thus allowing him or her to "foretell" the outcome. That is NOT fulfilled prophecy; that is demonic interference to force a certain outcome that truly can be forced without God's intervention. This is not guesswork; this is according to what biblical scripture reveals to us.
We read, "...The mistress (the people of Nineveh) of witchcrafts that selleth nations through her whoredoms, and families through her witchcrafts" (Nahum 3:4). The Living Bible Paraphrased "translates" the selling of families through witchcraft as "bewitching people everywhere." Man cannot fight spiritual wickedness in his own might. Yes, people can come under very strong demonic influence and never even realize what has happened to them. Man has to rely on the authority of God who has the final say of what is allowed in the kingdom of heaven and in the kingdom of darkness, which affects man.
This certainly is not an exhaustive study on the topic of spirits of divination, demonic prophecy or on connecting with the spirit world. Nevertheless, we should be better able to see the extreme importance of heeding God's warning against the practice of the things mentioned in Deuteronomy 18:10-12, which says, "There shall not be found among you any one that maketh his son or his daughter to pass through the fire (sacrifice), or that useth DIVINATION, or an observer of times, or an enchanter, or a witch, or a charmer, or a consulter with familiar spirits, or a wizard, or a necromancer. For all that do these things are an abomination unto the Lord...."
The Satanic kingdom CANNOT foretell the future. Demonic prophecy is false prophecy. It is a lie wrapped in great deception to lead people to believe that what the Lord can do, Satan can also. In the Bible we read, "When a prophet speaketh in the name of the Lord, if the thing follow not, nor comes to pass, that is the thing which the Lord hath not spoken, but the prophet hath spoken it presumptuously: thou shalt not be afraid of him" (Deut. 18:22). Remember, however, that Jesus warned, "For there shall arise false Christs and false prophets, and shall shew great signs and wonders; insomuch that, if it were possible, they shall deceive the very elect" (Matthew 24:24). Why would the enemy not use demonic prophecy and divination as the signs and wonders of demonic power? Man cannot discern the great and very powerful deception of the spirits of divination. His protection is in his obedience to the word of God.

Copyright notice: This website and its content is copyright of © Heavenly Manna (HeavenlyManna.net) 2002-2016.

Comments/Comentarios:
Send Comments or a Private Message about One of Our Services / Envíe Comentarios o un Mensaje Privado acerca de nuestros servicios
Once comments reach 10, they close. IF YOU USE PROFANITY, WE WILL REJECT YOUR COMMENT AUTOMATICALLY.
We're a small team, please be patient as we review comments.
, Wikimedia Commons. Multiple crosses image - Wikimedia Commons -