---
Is The Covid-19 Vaccine Mandate Of God? Or Is It Evil?
Did you know the Word of God (the Christian Bible) speaks directly against what governments are doing with Covid-19 vaccine mandates? Get the facts here
¿Viene de Dios el mandato de vacuna contra el Covid-19? O ¿acaso es malo?
¿Sabía que la Palabra de Dios (la Biblia cristiana) condena de manera directa lo que los gobiernos están haciendo a través de los mandatos de vacuna contra el Covid-19? Obtenga los hechos aquí.
---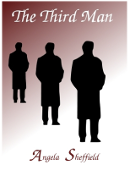 Was There A Curse On Helen's Romantic Life?
The Third Man by Angela Sheffield is based on a true story. Read chapter one now!
---
Should A Christian Practice Yoga Or Pilates? The Shocking Truth
Perhaps you practice yoga for health reasons, or to reduce stress. But, do you really know the diabolical goal of any form or style of yoga, including pilates? Get your answers here
La verdad espeluznante sobre el yoga revelada por la Biblia cristiana
Quizás practiques yoga por motivos de salud o para reducir el estrés. Pero, ¿realmente conoces el objetivo diabólico de cualquier forma o estilo de yoga, incluido el pilates? Obten tus respuestas aquí.
---
Communicating With The Dead: Learn The Shocking Truth
The spirit you think is mom, dad, or some other loved one from beyond the grave is NOT your loved one. But, what about the "proof" that the living can indeed talk to the dead? Let God's Word open your eyes to a deception that is pure evil. Read Spirits Of The Deceased
Comunicarse con los muertos: La impactante verdad
El espíritu que parece ser tu madre, padre o algún otro ser querido tuyo desde el más allá NO es tu ser querido. Pero, ¿qué hay de "la prueba" de que los vivos pueden comunicarse con los muertos? Permite que la Palabra de Dios te abra los ojos para que veas el engaño que es de la maldad pura. Te invitamos a leer ¿Están los muertos entre los vivos?
View Content By Specific Category
Christian Store Departments

Las experiencias cercanas a la muerte: ¿Qué dice la Biblia cristiana?
¡Véase un extracto de este libro que nos hace abrir los ojos!
---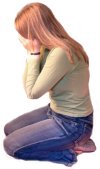 Help me with my unruly teenager!
Contact one of our nationally certified Christian life coaches who specializes in working with at-risk youth. Tell me more!
---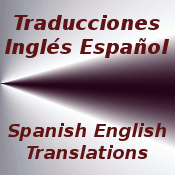 ---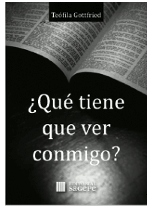 ¿Qué tiene que ver conmigo? por Teófila Gottfried
Lo que leemos en la Biblia tiene que ver con todos los seres humanos, sean cristianos o judíos, ateos o agnósticos, budistas, musulmanes o adherentes a alguna de las filosofías o nuevas religiones que surgen en el mundo. ¿Por qué? Ver mayor información sobre este interesante libro.
---
Entender la dimensión desconocida del mundo real: Revelaciones divinas
La Biblia cristiana de cobertura a cobertura trata sobre todo lo relacionado con la dimensión desconocida, también llamada la quinta dimensión. Más información aquí.
---
Historias paranormales verídicas: ¿Explica la Biblia cristiana la quinta dimensión?
---
---
Lonely Children with an Imaginary Companion: Guidance from the Christian Bible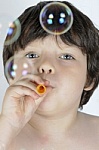 The Creation of Make-Believe Friends
There are a variety of reasons why the problem of lonely children is worldwide and every mentally stable adult should realize that dealing with the root of a problem is essential, if it's to be eliminated. Realization of the existence of a problem, however, must come first. Even if somehow it has not been noticed that a child is lonely, it should be realized the moment he or she begins talking to or about an imaginary companion. Lonely children, like adults, will attempt to solve their problems in life in the best way they know how. If they have no friends or play mates, they very well might resort to befriending an imaginary companion that they "created," thus providing themselves with make-believe friends where there are no real friends.
The Making of Images or the Likeness of Beings
The connection between lonely children, an imaginary companion, and the following scriptures might seem non-existent at first glance. However, the connection becomes evident as we focus on what God's word is saying.
God's written word, the Christian Bible, offers guidance, counsel, and solutions for life's problems on Earth. It also offers several warnings, which, if heeded, can prevent many problems from ever occurring. Sadly, the vast majority of people, including Christians, have no idea how to follow the guidance and counsel of God's word, and are ignorant of most of the warnings issued in the scriptures. So, are there any scriptural warnings against lonely children having an imaginary companion?
Exodus 20:4 says, "Thou shalt not make unto thee any graven image, or any likeness of any thing that is in heaven above, or that is in the earth beneath, or that is in the water under the earth." And the scripture of Deuteronomy 4:16 - 18 reads, "Lest ye corrupt yourselves and make you a graven image, the similitude of any figure, the likeness of male or female, the likeness of any beast that is on the earth, the likeness of any winged fowl that flieth in the air, the likeness of any thing that creepeth on the ground, the likeness of any fish that is in the waters beneath the earth."
The Christian Bible reveals God's prohibition of making graven images OR the likeness of living things on earth, in the waters of earth, that fly in the air, or that are in heaven. To do such, according to Deuteronomy 4:16, is to corrupt oneself. Some will argue that Exodus 20:5 lets us know that the only time spiritual harm is done is when those images are worshiped. Notice, however, that Exodus 20:4 forbids the very act of the making of graven images and the very act of the making of the likeness of living things. The verse that follows is a separate command not to bow down to man made images. There are TWO prohibitions: 1. Don't make a graven image or a likeness 2. Don't bow down to it. Disobedience takes place as soon as the images or a likeness of living things are made; this is whether those images are worshiped or not. Some will also argue that God himself told his people to make images of beings for the tabernacle such as the golden cherubims (Exodus 25:18); therefore, nothing is wrong with making images or a likeness of a being. This is not a valid argument because God is the one who ordered the making of the images for the tabernacle in which he dwelt; they were made for himself and by his instructions. Exodus 20:4 says, "Thou shalt not make UNTO THEE...." Deuteronomy 4:16 reads, "Lest ye corrupt yourselves and make YOU...." Here is the difference. Man is not to make images of living things or the likeness of living things for HIMSELF. The golden cherubims were not made for man by man's will; they were made for God by God's will.
An Imaginary Companion Is Not Harmless Even for Lonely Children
What does the making of images or of the likeness of beings have to do with lonely children and having an imaginary companion? Remember, the scriptures forbid making graven images OR the likeness of beings in earth or in heaven. This means that an actual image doesn't have to be physically made to be found in disobedience. The making of the likeness of any of God's created beings can take place in the mind--in the imagination. The Christian Bible is very clear on the power of thoughts when we read scriptures such as, "Casting down IMAGINATIONS and every high thing that exalteth itself against the knowledge of God, and bringing into captivity every THOUGHT to the obedience of Christ" (2 Corinthians 10:5).
Lonely children with an imaginary companion make for themselves, in their imagination, the likeness of some being to be their friend. That being might be the fabricated image of a little boy, a little girl, an angel, an animal, or any other being that the imagination can create. These lonely children quickly begin talking to their imaginary companion and the imaginary companion begins to respond. Since creation power belongs exclusively to God, what is it that is interacting with the child? It is an unholy spirit that masquerades as an imaginary friend. Scripture from the Christian Bible warns man that, "...Satan himself is transformed into an angel of light" (2 Corinthians 11:14). The imaginary "friends" of these lonely kids corrupt them as they keep them company. Children who have imaginary friends might exhibit any type of abnormal behavior and develop
psychic powers
if they are allowed to continue interaction with a being they "created."
Although the physical and mental making of images and the making of the likeness of God's created beings might seem harmless because it happens all of the time, it is not innocent; and such practices will play a role in the activities of
Satan
in end times. We read in the scripture of Revelation 13:14-15, "And deceiveth them that dwell on the earth by the means of those miracles which he had power to do in the sight of the beast; saying to them that dwell on the earth that they should make an image to the beast, which had the wound by a sword and did live. And he had power to give life unto the image of the beast that the image of the beast should both speak and cause that as many as would not worship the image of the beast should be killed."
---
Donations / Donaciones
(Please scroll down for English) Si este contenido te ha resultado útil, y te gustaría ayudarnos a llegar a más gente con el evangelio, puedes colaborar con nostros por:
1. Recomendar este contenido a tus familiares, amigos y conocidos compartiendo el enlace en redes sociales, otras webs y blogs, y por correo electrónico. 2. Hacer una donación de cualquier cantidad. 3. Orar para que Dios siga bendiciendo esta obra. 4. Comprar en nuestra tienda.
Además de publicar cientos de artículos cristianos que tratan sobre una gran variedad de temas difíciles desde el punto de vista bíblico, traducimos a otros cuatros idiomas. Y damos clases de Biblia gratuitas. También respondemos las preguntas personales de nuestros visitantes.

ENGLISH:
If you've found this content helpful, and would like to help us reach more people with the gospel, you can do so in the following ways:
1. Recommend this content to your family, friends and acquaintanes by sharing the link on social media, other websites and blogs, and by e-mail. 2. Make a donation of any amount. 3. Pray God continues to bless this work. 4. Purchase from our store.
In addition to publishing hundreds of Christian articles that deal with a large variety of difficult questions from the biblical point of view, we translate to four additional langauges. And we conduct free Bible classes. We also personally respond to our visitors' inquiries and questions.
International Bible Study by Zoom

Study the Bible with us no matter where you live. More information here.
Estudio bíblico internacional por Zoom

Estudiad la Biblia con nosotros no importa dónde viváis. Más información.

Copyright notice: This website and its content is copyright of © Heavenly Manna (HeavenlyManna.net) 2002-2016.

Comments/Comentarios:
I have prayed about this before only to have God overcome me with a since of peace. I am thinking about it again because of my Blog I am writing with the same conclusion.
.
Forgive me but why do you separate the word image from engraven image. I noticed this because one must put something above God in order for it to be an idle. Hints an engraven image.
.
I am an aspiring writer hoping to get published. I create characters in my mind and even interact with them to develop their character.
.
Would this be an example of an idle because I created an image of something? I still can\t help but think my imaginary realm that I created is not an engraven image.
by: Authors Secret
Posted on 2016-07-26 15:26:05
---
To Authors Secret:

Why do you leave out the word "likeness"? Exodus 20:4 says, "Thou shalt not make unto thee any graven image, OR any LIKENESS...." An image, graven or not, is a likeness. This scripture appears in the article. And, idol worship is not the only way to sin against God. Willful disobedience is sin whether the thing we're doing constitutes idol worship or not. If God tells us not to do something, we're not to do it, simple. No one needs to interact with an imaginary character to develop his or her personality. As the creator of the story, we simply assign a personality and traits. Jesus told parables, which are forms of stories. Not once did He interact with those characters to develop them. He is our example. And let us remember, if we refuse to accept God's leading and guidance, we can persist until we attain a false peace. The Bible does tell us there is such a thing as a false peace. Also, when sending comments, use correct spelling for ease of reading. For example, "since of peace" should be "sense", and ¨"hints an engraven image" should be "hence a graven image." It's "graven", not "engraven."
by: Heavenly Manna
Posted on 2016-07-28 12:16:42
---
For the most part I am still confused. A graven image is by definition a carved idol or representation of a god..So pretty much anything that you make more important than God the father is an idol. If God asked of me to cut this out of my life I would but he has not made this clear to me..I am open to talk about this in an email if you want, but I am not going to let this continue my writers block.
by: Authers Secret
Posted on 2016-11-04 20:10:57
---
To Authors Secret:

Perhaps you are still confused, because you emphasize "graven image." Again, scripture also uses the word "likeness". Exodus 20:4 says, "Thou shalt not make unto thee any graven image, OR any LIKENESS..." An image, graven or not, is a likeness. An image, whether we worship it or not, is a likeness. We just read that God did not simply forbid us to bow down to or worship images, He also told us not to make them in the first place. These are two separate and easy-to-understand commands. We might not understand why God tells us to do, or not to do something. But that doesn't mean we don't understand what we're being told to do or not to do. And once we understand, it's then our free will choice to obey or disobey.
by: Heavenly Manna
Posted on 2016-11-05 13:14:11
---
Send Comments or a Private Message about One of Our Services / Envíe Comentarios o un Mensaje Privado acerca de nuestros servicios
Once comments reach 10, they close. IF YOU USE PROFANITY, WE WILL REJECT YOUR COMMENT AUTOMATICALLY.
We're a small team, please be patient as we review comments.
, Wikimedia Commons. Multiple crosses image - Wikimedia Commons -