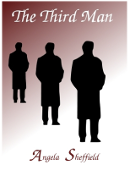 Was There A Curse On Helen's Romantic Life?
The Third Man by Angela Sheffield is based on a true story. Read chapter one now!
---
Resolver el misterio de las capacidades psíquicas
¿Son de Dios o Satanás las capacidades psíquicas? ¿Nacen psíquicas algunas personas? Obtenga respuestas a estas dudas pinchando en este enlace.
---
View Content By Specific Category
Christian Store Departments

Las experiencias cercanas a la muerte: ¿Qué dice la Biblia cristiana?
¡Véase un extracto de este libro que nos hace abrir los ojos!
---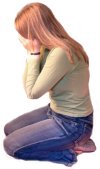 Help me with my unruly teenager!
Contact one of our nationally certified Christian life coaches who specializes in working with at-risk youth. Tell me more!
---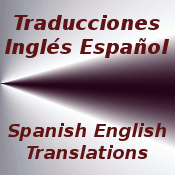 ---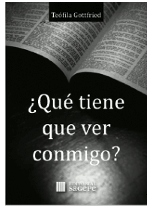 ¿Qué tiene que ver conmigo? por Teófila Gottfried
¿Qué tiene que ver conmigo lo que dice la Biblia? ¿Sirve en estos días lo que se cuenta allí? ¿No son anticuadas sus enseñanzas? ¿Qué tengo que ver yo con gente que vivió hace dos, cuatro o seis mil años? ¿Es posible aplicar a mi vida algo de lo que dice la Biblia? ¿O los Diez Mandamientos es todo lo que enseña? En tal caso ¿puedo considerarme "buena persona" si los cumplo? Lo que leemos en la Biblia tiene que ver con todos los seres humanos, sean cristianos o judíos, ateos o agnósticos, budistas, musulmanes o adherentes a alguna de las filosofías o nuevas religiones que surgen en el mundo. ¿Por qué? Ver mayor información sobre este libro dinámico.
---
Rising Hope Ministries
Prayer. Devotionals. Interactive Bible studies. And speak with a minister. Learn more!
---
Historias paranormales verídicas: ¿Explica la Biblia cristiana la quinta dimensión?
---
---
A Short Prayer of Thanks After God Provides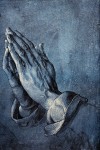 "Now, you're gonna' go out here and stand on that corner over there." Ms. Andrews, from behind her desk pointed out the window to the street sign that read Hennepin Avenue.

Seeing the confusion on the girl's face, the heavy-set Employment Specialist rose from her seat.

"Come on I'll show you."

She took fifteen-year-old Claudine by the hand and marched her to the big commercial window.

Again she pointed. "That corner right there. That's where you're going to stand to catch the Hennepin #6 bus."

Claudine bobbed her head up and down.

"Now, when you get on the bus you have to ask for a transfer," the lady carefully explained. She then took Claudine by the shoulders and turned her to look into her eyes.

"It's very important that you don't forget to ask for the transfer 'cause if you forget you'll have to pay again. Understand?"

"Uh-huh," Claudine answered. But it was all so confusing. She had never ridden on a bus before-not even back in her small home town of Waterloo, Iowa. And here she was in big Minneapolis, Minnesota—all alone. Maybe it hadn't been such a good idea to run away after-all.

Ms. Andrews looked at her watch.

"Oh, my. It's almost time for the bus. You'd better hurry." She moved her plump body towards the door to open it for Claudine. But the girl remained by the window.

"Well, come on. You have to hurry," Ms. Andrews shouted making sweeping motions with her arm as she held the door open.

"I don't have bus fare," the girl replied in a barely audible tone with head slightly bent.

Ms. Andrews sighed. She had just spent the better part of the past hour performing the almost impossible task of finding a job for an unskilled, fifteen year old run-away who had never held even a fast food job. Now, the kid informs her that she doesn't have bus fare to get to the job.

"What!"

"I don't have any money, Ms. Andrews."

At that moment, Claudine felt like crying. She wished she hadn't run away from home.

There was no time to waste. The bus would be at the corner any minute. Ms Andrews marched swiftly back to her desk, opened the bottom, right-hand drawer where she kept her purse. She pulled out the little black change purse, opened it and fished around for the exact amount of seventy-five-cents. Rushing back to Claudine, she grabbed the girl's arm and placed the money in her hand. "Now hurry," she said as she practically dragged Claudine to the door. And none too soon.

Claudine stood on the corner, heart pounding waiting for the bus. Ms. Andrews stood at the window looking after the girl with concern. Claudine knew Ms Andrews was waiting by the window and it gave her a sense that the lady, though they had known one another only an hour, cared what happened to her. Claudine made up her mind that if things didn't work out at the laundry where she was being sent to fold sheets, she'd somehow find her way back to Ms. Andrews.

Claudine was a tall, long-legged teen who, since kindergarten, had been teased because of her height. She came to hate school, the cruel kids, and the teachers who looked at her as though she was the biggest, dumbest thing they'd ever seen.

The bus pulled to the curb and Claudine let the others waiting board first. She wasn't sure she wanted to go so far away from the only person with whom she felt a connection. One last look at the employment agency. Was Ms. Andrews still watching—did she really care what happened to Claudine?

Claudine settled into her seat. How hard can it be to fold some ol' sheets anyhow? she reassured herself that the hardest part of being on your own-- finding a job--was over. Now, all she had to do was survive until payday. She sat up straight to watch for the corner where she'd catch that second bus Ms. Andrews had told her about. Gotta' remember to ask for a transfer. Then it hit her—what was she supposed to do with the transfer? Oh well, somebody would explain it to her.

There suddenly, was the corner at which Ms. Andrews had told her to get off. Claudine jumped up, grabbed the cord and pulled it several times. She saw the driver's eyes starring at her in his rear view mirror. He then sighed and shook his head in disgust. As Claudine rose to exit the bus she fell into first one person and then another unable to hold her balance as the bus pulled to a stop.

"I'm sorry. Excuse me. Sorry." No one replied.
Claudine exited the bus and ran to catch her second bus before it took off. She climbed upon the second bus and tried to hand the transfer to the driver.

"I saw it already!" the driver shouted. "Take a seat."
Claudine moved as best she could down the aisle and found a seat near the middle of the bus.

Finally, she arrived. Claudine looked around for the address Ms. Andrews had written on a piece of paper. There it was across the street: Mr. Lee's Laundry.

"These are the widest streets. And these are the fastest drivers. And how come the light changes so fast? Jeees, a person hardly has time to get to the other side.
Where's that piece of paper?

"Let's see... Ask for Mr. Lee."

Claudine entered the four-story, brick building and walked the long stretch to the lady sitting at the old-fashioned, marred desk.
"I'm Claudine and I'm supposed to see Mr. Lee."

The lady sized Claudine up but didn't answer. She pressed a button and her voice was heard throughout the building.

"Claudine to see Mr. Lee. Claudine to see Mr. Lee."

The lady released the button and pointed. "You can have a seat over there." She then went back to reading her romance novel.

After a short while a small, Asian man appeared. "I'm Mr. Lee. Come with me, please." He then started walking so fast that Claudine had to jump up and practically run to keep up with him. They boarded a rickety, old service elevator and rode to the second floor. It was like stepping off into a giant oven. People shouted at one another to be heard above the noise of the presses.

Mr. Lee led Claudine straight to an older, Black lady.

"This Audine. Teach her!" he shouted. The lady smiled and nodded as Mr. Lee hurried away.

"Audine, that's a different name."
"No, it's Claudine!"

"Well, I'll show you what you'll be doing, Claudine. It takes a little while to get used to but after awhile it gets easier. You ever worked in a laundry before?"

Claudine shook her head from side to side. The lady, Bessie, made it look easy.

"You grab it by the corner like this. Flip it over to the other end, grab it again and bring it back over itself. Then the last fold and you stack it right here."

She placed the folded sheet on a table behind her.
"Now, you try it."

Claudine stepped to the polished table where the sheets dropped pre-folded down the middle. She grabbed the corner as Bessie had shown her and flipped—rather tried to flip the sheet as she had been shown only it landed on the floor. While Claudine scrambled to pick it up the machine spit out another sheet waiting to be folded. In a panic, Claudine left the sheet she was fighting with on the floor, stood and grabbed the corner of the sheet that had just fallen. In an attempt to avoid another sheet landing on the floor, the girl tried a different strategy. This time the sheet ended up all wrinkled underneath another newly fallen sheet.

Claudine could hear Bessie shouting to the feeders on the other side of the press.

"Stop, stop!"

Claudine felt stupid and clumsy as the two women peered around the machine to see what the problem was. They both looked disgusted. Time was money.

Bessie slipped an arm around the girl's shoulders.

"You'll get it. It just takes a little time. Don't worry about it."

It had taken a half hour before Bessie could leave Claudine on her own. And even then, the girl was scrambling to keep up.

By the time the dinner whistle blew, Claudine was sweaty, out of breath and her legs had begun to ache. She lumbered to the ladies room as the other women grabbed brown bags, hopped upon tables and began to devour their evening meal.

God, I can't do this, the young girl thought standing at the sink. She wanted to cry. "God, if you just get me back home to momma. I'll never run away again." The prayer was whispered in case anyone was listening or walked in on her. Just then the door opened and Claudine dabbed at her eyes that were beginning to fill. It was Bessie.

"Better not stay in here too long if you're gonna' eat. That time really flies."

Claudine cast a glance Bessie's way and grunted.

"Where you live?" Bessie asked.

A lump had risen in Claudine's throat as a tear ran down her cheek.

"I...I'm not from here," she managed to choke out.

"I didn't think so. Where you from?"

Claudine had held back as long as she could.

"I came from Iowa." The girl then burst into sobs.

Bessie walked over, embraced the young lady and said, "It's alright. You're going home with me tonight." She then stepped back to look into Claudine's tear-filled eyes.

"I have a niece about your age. She'll be glad to have you stay with us for a while. Now, when we get off tonight, you just follow me onto the bus. I'll pay the fare. And then, we'll go home and my niece always have a good meal cooked.

Just then the whistle blew and Claudine could hear the machines restart.

As much as she hated to return to work, Bessie's words had soothed her soul. Food to eat, a bed to sleep in and bus fare. Only God knows just what we need and there is no shortage in Him. She stepped to her folding table with a smile on her face and before that first sheet fell, breathed a short prayer of thanks to the God in heaven who, despite her foolish behavior, had been gracious to her.
---
Highly Recommended Christian Books
Double Portion of Elijahs Spirit: Soul Transfer in the Bible?

Don't be deceived! Read more.
Christian Help for Survivors of Ritualistic Child Abuse and Hardcore Satanism

Yes! The Bible deals with this very disturbing topic. Read an excerpt.
The Truth about Near Death Experiences

Don't be deceived! Read an excerpt.
International Bible Study by Zoom

Study the Bible with us no matter where you live. More information here.
Estudio bíblico internacional por Zoom

Estudiad la Biblia con nosotros no importa dónde viváis. Más información.

Copyright notice: This website and its content is copyright of © Heavenly Manna (HeavenlyManna.net) 2002-2016.

Comments/Comentarios:
Send Comments or a Private Message about One of Our Services / Envíe Comentarios o un Mensaje Privado acerca de nuestros servicios
Once comments reach 10, they close. IF YOU USE PROFANITY, WE WILL REJECT YOUR COMMENT AUTOMATICALLY.
We're a small team, please be patient as we review comments.
, Wikimedia Commons. Multiple crosses image - Wikimedia Commons -