Truth really can be stranger than fiction.
First Page - Now launched! All the stories are true, or based on real events. Unlimited reading for $4.99 / month. No downloads. Read on your phone, tablet or computer.
La verdad puede ser más extraña que la ficción.
First Page - ¡Ya está en marcha! Todas las historias son verídicas, o están basadas en hechos reales. Lectura ilimitada por $4.99 / mes. No hay que descargar nada. Lea en su teléfono, tableta u ordenador.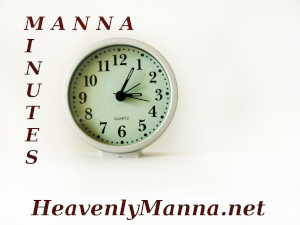 Manna Minutes Podcast: Eye-opening Bible study in less than five minutes! Access all episodes here.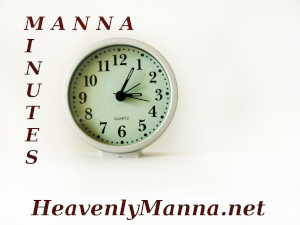 El podcast Manna Minutes: ¡Estudio bíblico que nos hace abrir los ojos en menos de cinco minutos! Acceda a todos los episodios aquí.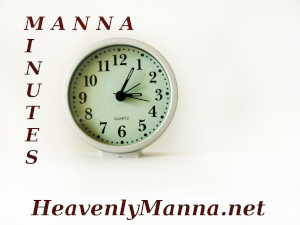 Manna Minutes Podcast Auf Deutsch: Augenöffnendes Bibelstudium in weniger als fünf Minuten! Alle Episoden finden Sie hier.

---
Is The Covid-19 Vaccine Mandate Of God? Or Is It Evil?
Did you know the Word of God (the Christian Bible) speaks directly against what governments are doing with Covid-19 vaccine mandates? Get the facts here
¿Viene de Dios el mandato de vacuna contra el Covid-19? O ¿acaso es malo?
¿Sabía que la Palabra de Dios (la Biblia cristiana) condena de manera directa lo que los gobiernos están haciendo a través de los mandatos de vacuna contra el Covid-19? Obtenga los hechos aquí.
---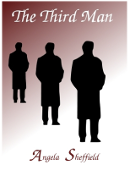 Was There A Curse On Helen's Romantic Life?
The Third Man by Angela Sheffield is based on a true story. Read chapter one now!
---
Should A Christian Practice Yoga Or Pilates? The Shocking Truth
Perhaps you practice yoga for health reasons, or to reduce stress. But, do you really know the diabolical goal of any form or style of yoga, including pilates? Get your answers here
La verdad espeluznante sobre el yoga revelada por la Biblia cristiana
Quizás practiques yoga por motivos de salud o para reducir el estrés. Pero, ¿realmente conoces el objetivo diabólico de cualquier forma o estilo de yoga, incluido el pilates? Obten tus respuestas aquí.
---
Communicating With The Dead: Learn The Shocking Truth
The spirit you think is mom, dad, or some other loved one from beyond the grave is NOT your loved one. But, what about the "proof" that the living can indeed talk to the dead? Let God's Word open your eyes to a deception that is pure evil. Read Spirits Of The Deceased
Comunicarse con los muertos: La impactante verdad
El espíritu que parece ser tu madre, padre o algún otro ser querido tuyo desde el más allá NO es tu ser querido. Pero, ¿qué hay de "la prueba" de que los vivos pueden comunicarse con los muertos? Permite que la Palabra de Dios te abra los ojos para que veas el engaño que es de la maldad pura. Te invitamos a leer ¿Están los muertos entre los vivos?
View Content By Specific Category
---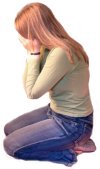 Help me with my unruly teenager!
Contact one of our nationally certified Christian life coaches who specializes in working with at-risk youth. Tell me more!
---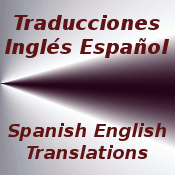 ---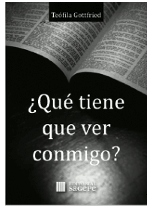 ¿Qué tiene que ver conmigo? por Teófila Gottfried
Lo que leemos en la Biblia tiene que ver con todos los seres humanos, sean cristianos o judíos, ateos o agnósticos, budistas, musulmanes o adherentes a alguna de las filosofías o nuevas religiones que surgen en el mundo. ¿Por qué? Ver mayor información sobre este interesante libro.
---
Bigamy and Polygamy: What Does the Bible Say?

Bigamy is the crime of marrying while still married to another person; polygamy is having more than one spouse at a time. Can a man be a servant of God and also a bigamist? No, not any more, but where in the New Testament does it say that bigamy and polygamy are sins? The biblical passage of Genesis 25:1-6 reveals that Abraham had concubines in addition to his wife Keturah. A concubine is a wife of second rank in cultures that allow men to have more than one wife. Jacob had two wives (Gen. 29:21-29) and Solomon had hundreds of wives (I Kings 11:1-3). All of these men were servants of God.

Are the above mentioned scriptures confirmation that God allows His male servants to have more than one wife? Obviously, His permissive will during Old Testament times allowed what is now known as bigamy and polygamy. A better question to ask is, "Does God permit His servants to have more than one wife in New Testament (modern) times?" The first truth to realize is that the practice of having multiple wives was never pleasing to the Lord. Does that mean that Abraham was a sinner because he had concubines (secondary wives)? No, because God had not forbidden such a practice as early as Abraham's time. The Lord had not yet given the Law and scripture declares that, "Sin is not imputed when there is no law..." (Rom. 5:13). God's Law was given later, thus prohibition against polygamy appears in Deuteronomy 17:17 which reads, "Neither shall he multiply wives to himself that his heart turn not away...."

Some will argue that this scripture doesn't apply to ordinary servants of God because it was spoken in reference to kings. However, under the New Covenant (Testament), all true followers of Jesus are made kings and priest unto God the Father (Rev. 1:6). Jesus said that the ministers of God through Him under the New Covenant, also called the Kingdom of Heaven, are greater than the greatest minister that served during the Old Testament (Mat. 11:11). This higher service to the Lord does not come without a higher standard by which to live. This is why Jesus said, "Be ye therefore perfect even as your Father which is in heaven is perfect" (Mat. 5:48). The biblical definition of spiritual perfection is explained in the article "Jesus Said, "Be Ye Perfect." What Did He Mean?". Just as the natural kings of the Old Covenant were forbidden to have multiple wives, so the spiritual kings (Christians) under the New are also forbidden. There's not a single New Testament scripture that annuls this commandment.

Did king Solomon sin in having multiple wives or practicing polygamy? The answer is obvious. I Kings 11:1,3,6 and 9 say, "But king Solomon loved many strange women.... And he had seven hundred wives.... And Solomon did evil in the sight of the Lord.... And the Lord was angry with Solomon because his heart was turned from the Lord God of Israel...." Solomon was king David's son so he knew what the Law said. Sin was imputed this time because there was knowledge of God's prohibition of polygamy. Scripture shows that Solomon repented of this evil that he had done.

Jacob having two wives is a unique case. Was he guilty before God of bigamy or polygamy? No, he was not, but why? First, not only did Jacob, like Abraham, live before the giving of God's Law, when the Law came it did not forbid a man to have 2 wives. Scripture does emphasize the number 2 to keep the distinction between 2 spouses and multiple spouses. Believers can be certain that God's Law did not forbid a man to have 2 wives because it actually gave him explicit instructions for how he was to behave towards them (Deut. 21:15).

So, although a Christian man can't have multiple wives, why can't he have 2 wives? Jesus gave the answer to this question when He explained that there were some actions of men that God permitted under the Old Testament that He doesn't allow anymore. This is commonly referred to as the "permissive" will of God in the Old Testament. The apostle Paul repeatedly reminds that the Law of God couldn't be kept by man. Therefore, he could never be counted righteous by the works of the Law which was in place in preparation for the Law of faith in Christ. Paul taught, "...If there had been a law given which could have given life, verily righteousness should have been by the law" (Gal. 3:21).

God knew that man's heart could never be made perfect under a divine law that he couldn't keep in his weakness. Therefore, due to man's imperfection, The Lord allowed certain actions that He will no longer tolerate. Why? Because He has sent His Son who is the perfection of everyone that obeys Him (I Cor. 1:30). One of the things God allowed under the Old Covenant was for a man to put away (divorce) his wife for any reason. Jesus explained that under Grace, such behavior is no longer acceptable because God demands the doing of His perfect, not permissive, will as was done in the beginning (Mat. 19:3-8).

Matthew 19:3-8 says, "The Pharisees also came unto him tempting him and saying unto him, 'Is it lawful for a man to put away his wife for every cause?' And he answered and said unto them, 'Have ye not read that he which made them at the beginning made them male and female. And said, 'For this cause shall a man leave father and mother and shall cleave to his wife and they twain shall be one flesh?' Wherefore they are no more twain, but one flesh. What therefore God hath joined together, let no man put asunder. They say unto him, 'Why did Moses then command to give a writing of divorcement and to put her away?' He saith unto them, 'Moses, because of the hardness of your hearts suffered (allowed) you to put away your wives. But, from the beginning it was not so.'"

It must be observed in the above passage that Jesus said that a man shall cleave to his wife and that they "twain" shall become one flesh. The word "twain" means 2, exactly 2, and no more than 2. This is an amazing glimpse into the thought of the Creator concerning His institution of marriage. Once a man has cleaved to his wife, God sees one flesh composed of male and female. How then can a man that has already cleaved to his wife and become one flesh with her cleave to another female? A second wife would make three people trying to become one flesh. A third wife would make four people trying to become one flesh and so on. Jesus' deliberate use of the word "twain" limited both the number and gender of people who can become one flesh and that is specifically one man and one female wife. Bigamy and Polygamy are sins. It should be remembered that among God's people, the children of Israel, those things that were sins in the eyes of God were also crimes in the eyes of the law of the land. So, how is it that king David could have more than one wife and be in right standing with God? Answers straight from scripture in King David Had More Than One Wife: A Prime Example of Polygamy in the Bible

Highly Recommended Reading:
Christian Wife: In Bondage or Freedom?
Christian Polygamist: Does the New Testament Allow More Than One Wife?

Copyright notice: This website and its content is copyright of © Heavenly Manna (HeavenlyManna.net) 2002-2016.

Comments/Comentarios:
So, what does the bible say about woman having a job?
by: Anne
Posted on 2011-02-22 19:13:11
---
"The first truth to realize is that the practice of having multiple wives was never pleasing to the Lord". Where in the OT does it say so?
"Neither shall he multiply wives to himself that his heart turn not away...."
....that is heart turn not away. Things always seem to be forbidden because of the consequences. Technically, if you would multiply wives and make sure your heart will not turn away, would it be allrihgt then?
Kind regards!
by: Anne
Posted on 2011-02-22 19:21:23
---
To Anne:

God revealed through his behavior that the practice of having multiple wives in the Old Testament was displeasing to him. How many wives did he create for Adam? He created only one--Eve. This is according to the Old Testament book of Genesis. Also, remember that Jesus said, "...Have ye not read, that he which made them at the beginning made them male and female. And said, For this cause shall a man leave father and mother and shall cleave to his wife and they twain shall be one flesh" (KJV, Mat. 19:4-5)? What is the beginning? It is the Old Testament to which Jesus is referring. Does scripture say that a man would leave his parents to cleave to his wives? No, it says to his WIFE. This was covered in the article (see latter part) which also explained how only two people (one male and one female) can become one flesh in the eyes of God. When learning God's word, it's imperative to pay close attention to every word scripture uses. Our articles and Bible studies are also considered pretty intense. Most people have expressed to us that they have to read them more than one time. We are also considering adding questionnaires to all articles. However, that will take some time.
by: Heavenly Manna
Posted on 2011-02-22 20:07:24
---
To Anne:
Re: A woman having a job

Acts 16:14 reads, "And a certain woman named Lydia, a seller of purple, of the city of Thyatira, which worshiped God, heard us: whose heart the Lord opened, that she attended unto the things which were spoken of Paul." What does this reveal? Lydia was a Christian woman who not only worked, she owned her own business being a seller of purple. That amounts to being a business woman. When you read the Bible, read it attentively and accompanied with continual and sincere prayer to God for him to show you every truth and example that is revealed. The Bible does not make statements like, "The woman shalt have a job." Bible students must learn that the Bible was written for all cultures and all time periods (Psalm 100:5). That's a lot to cover; don't always look for specific commandments to do or not to do something. Look at examples also because God's dealings with Israel and the Gentiles in the Old and New Testaments were recorded to serve us as examples of what we should and should not do (1 Cor. 10:11). If God accepted a business woman as one of his servants, is there a reason to believe that it's a sin for a woman to earn an honest living in a respectable profession? Depending on what that profession is, he might just have called her into it. I (Hannah) am in the medical profession by God's will.
by: Heavenly Manna
Posted on 2011-02-22 20:43:26
---
Can you talk about King David and his multiple wives? We know that his marriage to Bathsheba was wrong, because of how it happened, but he had 8 wives and multiple concubines.

How does that fit in with him being a man after God's own heart?

Thanks in advance
by: Jenn
Posted on 2011-07-11 18:21:37
---
To Jenn:

We talk about king David, his multiple wives, and how he could be a man after God's heart in the following article:
King David Had More Than One Wife: A Prime Example of Polygamy in the Bible
by: Heavenly Manna
Posted on 2011-07-17 06:44:02
---
polygamy caused strife in the lives of those men in the Bible. The first recorded polygamist was the murderer Lamech (Genesis 4:23–24). Then Esau, who despised his birthright, also caused much grief to his parents by marrying two pagan wives (Genesis 26:34-35). God also forbade the kings of Israel to have "many wives" (Deuteronomy 17:17). Look at the trouble when Israel's kings disobeyed, including deadly sibling rivalry between David's sons from his different wives (2 Samuel 13, 1 Kings 2); and Solomon's hundreds of wives helped lead Solomon to idolatry (1 Kings 11:1–3). Abraham and Sarah would have been monogamous apart from a low point in their faith when Hagar became a second wife—note how much strife this caused later with Ishmael and Isaac and their descendants to this day (Genesis 16, 21). Jacob wanted only Rachel, but was tricked into marrying her older sister Leah, and later he took their slave girls at the sisters' urging, due to the rivalry between the sisters. Jacob was hardly at a spiritual high point at those times and cause the House of Israel to fall in to a curse, and neither was David when he added Abigail and Ahinoam (1 Samuel 25:42–43). Also, Hannah, Samuel's mother, was humiliated by her husband Elkanah's other wife Peninnah because of Hannah's previous barrenness (1 Samuel 1). Then why did God allow it? God's permitting of polygamy seems more like the case of divorce, which God tolerated for a while under certain conditions because of the hardness of their hearts. But it was not the way it was intended from the beginning (Matthew 19:8). Whenever the Mosaic law had provisions for polygamy, it was always the conditional: "If he takes another wife to himself … " (Exodus 21:10), never an encouragement. God put a number of obligations on the husband towards the additional wives, which would discourage polygamy.
by: K. Carter
Posted on 2012-08-09 00:07:16
---
To: K. Carter

Thank you very much for your valuable comments on this article! You have done an EXCELLENT job of clearly pointing out the biblical truths regarding bigamy and polygamy.
by: Heavenly Manna
Posted on 2012-08-09 13:54:36
---
I found out on the 2nd January 2018 that my husband of more than ten years has another wife in his home country that he has not been with since we got married. He says I would not have agreed to marry him but he has been promising the other woman that he will go back home. It seems that this woman knew that he was married. His parents gave us the blessings to get married. We all Christians. Am I actually married? What does God view this?
by: Nana
Posted on 2018-01-10 00:13:53
---
To Nana:

What do you call it when you have more than one spouse? The answer is in the article.
What does God's Word say about that? Again, the answer is in the article.
Why mention the "blessing" of the parents as though that somehow cancels what the Bible says?
Christians are followers of Christ who hear His voice. In ten years His voice was not heard that something was wrong? That in itself should be disturbing.
How does God view this? The Scriptures have already told you how He views it.
by: Heavenly Manna
Posted on 2018-01-10 10:31:36
---
Send Comments or a Private Message about One of Our Services / Envíe Comentarios o un Mensaje Privado acerca de nuestros servicios
Once comments reach 10, they close. IF YOU USE PROFANITY, WE WILL REJECT YOUR COMMENT AUTOMATICALLY.
We're a small team, please be patient as we review comments.
, Wikimedia Commons. Multiple crosses image - Wikimedia Commons -