Truth really can be stranger than fiction.
First Page - Now launched! All the stories are true, or based on real events. Unlimited reading for $4.99 / month. No downloads. Read on your phone, tablet or computer.
La verdad puede ser más extraña que la ficción.
First Page - ¡Ya está en marcha! Todas las historias son verídicas, o están basadas en hechos reales. Lectura ilimitada por $4.99 / mes. No hay que descargar nada. Lea en su teléfono, tableta u ordenador.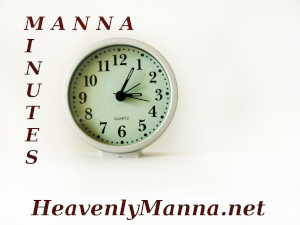 Manna Minutes Podcast: Eye-opening Bible study in less than five minutes! Access all episodes here.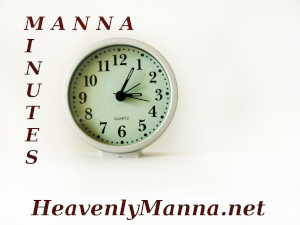 El podcast Manna Minutes: ¡Estudio bíblico que nos hace abrir los ojos en menos de cinco minutos! Acceda a todos los episodios aquí.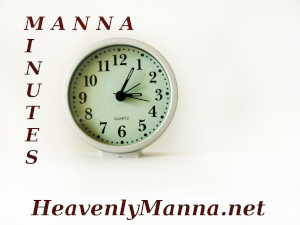 Manna Minutes Podcast Auf Deutsch: Augenöffnendes Bibelstudium in weniger als fünf Minuten! Alle Episoden finden Sie hier.

---
Is The Covid-19 Vaccine Mandate Of God? Or Is It Evil?
Did you know the Word of God (the Christian Bible) speaks directly against what governments are doing with Covid-19 vaccine mandates? Get the facts here
¿Viene de Dios el mandato de vacuna contra el Covid-19? O ¿acaso es malo?
¿Sabía que la Palabra de Dios (la Biblia cristiana) condena de manera directa lo que los gobiernos están haciendo a través de los mandatos de vacuna contra el Covid-19? Obtenga los hechos aquí.
---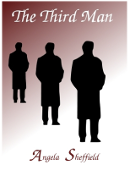 Was There A Curse On Helen's Romantic Life?
The Third Man by Angela Sheffield is based on a true story. Read chapter one now!
---
Should A Christian Practice Yoga Or Pilates? The Shocking Truth
Perhaps you practice yoga for health reasons, or to reduce stress. But, do you really know the diabolical goal of any form or style of yoga, including pilates? Get your answers here
La verdad espeluznante sobre el yoga revelada por la Biblia cristiana
Quizás practiques yoga por motivos de salud o para reducir el estrés. Pero, ¿realmente conoces el objetivo diabólico de cualquier forma o estilo de yoga, incluido el pilates? Obten tus respuestas aquí.
---
Communicating With The Dead: Learn The Shocking Truth
The spirit you think is mom, dad, or some other loved one from beyond the grave is NOT your loved one. But, what about the "proof" that the living can indeed talk to the dead? Let God's Word open your eyes to a deception that is pure evil. Read Spirits Of The Deceased
Comunicarse con los muertos: La impactante verdad
El espíritu que parece ser tu madre, padre o algún otro ser querido tuyo desde el más allá NO es tu ser querido. Pero, ¿qué hay de "la prueba" de que los vivos pueden comunicarse con los muertos? Permite que la Palabra de Dios te abra los ojos para que veas el engaño que es de la maldad pura. Te invitamos a leer ¿Están los muertos entre los vivos?
View Content By Specific Category
---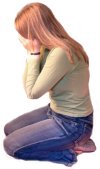 Help me with my unruly teenager!
Contact one of our nationally certified Christian life coaches who specializes in working with at-risk youth. Tell me more!
---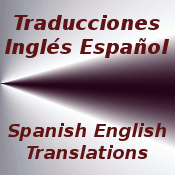 ---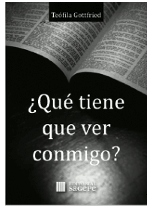 ¿Qué tiene que ver conmigo? por Teófila Gottfried
Lo que leemos en la Biblia tiene que ver con todos los seres humanos, sean cristianos o judíos, ateos o agnósticos, budistas, musulmanes o adherentes a alguna de las filosofías o nuevas religiones que surgen en el mundo. ¿Por qué? Ver mayor información sobre este interesante libro.
---
Questioning Popular Reasons to Be a Vegetarian

Some proponents of healthy eating who also claim belief in Christianity teach that there are many good reasons to be a vegetarian and to follow a raw foods diet plan. Many of those reasons are related to enjoying optimum health. These teachers have a tendency to quote biblical scripture in support of their erroneous teachings as evidenced in the following excerpt from the book, God's Way To Ultimate Health by Dr. George H. Malkmus with Michael Dye:

"What is the ideal diet? When God created man, he placed him in a garden setting, and told him his diet was to consist of simply raw fruits and vegetables. Read Genesis 1:29. How did man fare on such a diet? He lived an average of 912 years without any recorded sickness. Following the flood in Genesis Chapter 7, meat was added to the diet (Genesis 9:3) and man started to cook his food. As a result of this change in diet, sickness entered the human race and man's life-span started to decline very rapidly...from an average of 912 years prior to the flood to 100 years by the time you get to the end of Genesis" (Dr. George H. Malkmus with Michael Dye, God's Way to Ultimate Heath [Shelby, NC: Hallelujah Acres Publishing, 2004], 76)!

There is serious deception in these affirmations, clever use of words, and inaccurate information though it appears to be scriptural. The authors write that, "...Meat was added to the diet (Genesis 9:3)...", however, they cleverly make use of the passive voice when speaking of the adding of meat to man's diet. Why? This technique allows them to avoid revealing exactly who added meat to man's diet. They refrain from showing that scripture says that God told man to add meat to his diet, because this would not be in line with the reasons they give to be a vegetarian and to follow a raw foods diet plan.

In essence, their criticism of meat eating is nothing less than a criticism of the decision of the Creator to add meat to the diet of his creatures. But, they attempt to cover this fact up by saying, "meat was added," instead of saying, "God added meat to man's diet." This crafty use of words is necessary to try to give biblical support for their reasons to be a vegetarian and to follow a raw foods diet. This will appeal to Christians who do not take the time to read scripture for themselves. Chapter 9, verses 1 and 3 of the book of Genesis say, "And God blessed Noah and his sons, and said unto them, 'Be fruitful and multiply and replenish the earth. Every moving thing that liveth shall be meat for you, even as the green herb have I given you all things.'"

Meat was added to man's diet by God, not by man. To advocate against meat eating is to advocate against God's commandment. Some Christians argue that they don't see God's addition of meat to man's diet as a commandment, but rather as an option. Nevertheless, they do see his original word to eat fruits, vegetables and herbs as a commandment in Genesis 1:29. What is the difference? When God is giving the command to eat plant life in Genesis 1:29, he uses the word "shall" in speaking to Adam. When he gives command to Noah and his family to add meat to their diet in Genesis 9:3, he again uses the word "shall." To say that one is a commandment and the other is not is to make arbitrary use of the scriptures to support what one wants or does not want to believe such as the their reasons to be a vegetarian and to follow a raw foods diet plan.

The authors Malkmus and Dye also claim that man's life span had decreased to 100 by the end of Genesis. However, scripture proves otherwise, having revealed the exact ages at which many of God's servants died. Genesis 50:22 says that Joseph lived to be 110 years old; and he died many years younger than Abraham, Sarah, Isaac, and Jacob who all consumed meat. These people would not have believed many of the reasons to be a vegetarian that are promoted today.

It does not make sense to compare the world that existed before the Great Deluge to the world that exists today. Scientists have been forced to admit the accurate statement of the Bible regarding the extreme differences between the earth before the flood and the earth after the flood. Genesis 1:6-7 says, "And God said, Let there be a firmament in the midst of the waters and let it divide the waters from the waters. And God made the firmament and divided the waters which were under the firmament from the waters which were above the firmament, and it was so." Not only were there waters under heaven, there were waters in the heavens of the old earth. Is this not why practically every culture speak of there once having been oceans in the sky? What does this have to do with deceptive reasons to be a vegetarian?

Genesis 7:11 says that, "...The same day were all the fountains of the great deep broken up and the windows of heaven were opened." Simply put, the "ocean" in the heavens came down and flooded the earth. The heavenly ocean of pre-flood earth is referred to by many scientists as the "vapor canopy" which protected man from solar radiation allowing him to live close to 1,000 years. When it was destroyed in the great deluge, it changed earth so drastically that it was called a different world. Peter wrote, "For this they willingly are ignorant of that by the word of God the heavens were of old and the earth standing out of the water and in the water. Whereby the world that then was, being overflowed with water, perished." Anything that perished no longer exists (2 Peter 3:5-7).

No one can argue against the truth that the present earth lacks a vapor canopy that protects against solar radiation. Why then would anyone expect man in the current world to be able to live anywhere near as long as men who inhabited the former earth? Neither so-called Christian vegetarianism nor a raw foods diet is going to allow the men of the present earth a life span of even 200 years. Despite this truth some still say that the principle reason to be a vegetarian is to live a healthier life, the reward of which is a greatly prolonged life. There's no such thing as a fountain of long life anymore. Sin invited death into the first world, and abundant sin invited the punishment of the flood.

While it's true that most Americans are gluttonous when it comes to eating meat, vegetarianism should not be advocated as a solution to the problem. It is true that far too few Americans consume sufficient quantities of healthy raw fruits and vegetables. However, that does not mean that a raw foods diet plan is a biblical solution. Meat should be eaten in moderation and fresh and raw fruits and vegetables should be included in man's diet. Going to the extremes of a lifetime vegetarian diet and a raw foods only diet is in sharp conflict with the instructions of the Creator of man. This is why more and more people are asking, "Should Christians be vegetarians?" Beware of the reasons to be a vegetarian given by those who dodge the truth that the Lord added meat to man's diet.

Now the Spirit speaketh expressly that in the later times some shall depart from the faith, giving heed to seducing spirits and doctrines of devils, speaking lies in hypocrisy, having their conscience seared with a hot iron, forbidding to marry and commanding to abstain from meats which God hath created to be received with thanksgiving of them which believe and know the truth" (KJV 1 Timothy 4:1-3).

Eye-Opening Bible Studies:
Forms of Alternative Medical Treatment: A Christian Perspective
Modern Day Psychology for Mental Disturbance
Deliver Us from Black Magic Evil (Christian fiction)
In Depth Bible Study by Heavenly Manna Vol. I

Copyright notice: This website and its content is copyright of © Heavenly Manna (HeavenlyManna.net) 2002-2016.

Comments/Comentarios:
Send Comments or a Private Message about One of Our Services / Envíe Comentarios o un Mensaje Privado acerca de nuestros servicios
Once comments reach 10, they close. IF YOU USE PROFANITY, WE WILL REJECT YOUR COMMENT AUTOMATICALLY.
We're a small team, please be patient as we review comments.
©2003 - 2013 Heavenly Manna Ministries
Images: courtesy of
Free Digital Photos
, openstockphotography.org,
FreeFoto.com
, Wikimedia Commons. Multiple crosses image - Wikimedia Commons -
C.G.P Grey
- Animation by Heavenly Manna