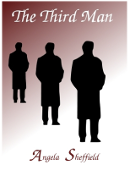 Was There A Curse On Helen's Romantic Life?
The Third Man by Angela Sheffield is based on a true story. Read chapter one now!
---
Resolver el misterio de las capacidades psíquicas
¿Son de Dios o Satanás las capacidades psíquicas? ¿Nacen psíquicas algunas personas? Obtenga respuestas a estas dudas pinchando en este enlace.
---
View Content By Specific Category
Christian Store Departments

Las experiencias cercanas a la muerte: ¿Qué dice la Biblia cristiana?
¡Véase un extracto de este libro que nos hace abrir los ojos!
---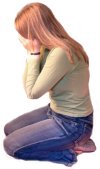 Help me with my unruly teenager!
Contact one of our nationally certified Christian life coaches who specializes in working with at-risk youth. Tell me more!
---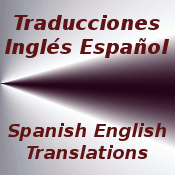 ---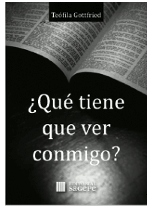 ¿Qué tiene que ver conmigo? por Teófila Gottfried
¿Qué tiene que ver conmigo lo que dice la Biblia? ¿Sirve en estos días lo que se cuenta allí? ¿No son anticuadas sus enseñanzas? ¿Qué tengo que ver yo con gente que vivió hace dos, cuatro o seis mil años? ¿Es posible aplicar a mi vida algo de lo que dice la Biblia? ¿O los Diez Mandamientos es todo lo que enseña? En tal caso ¿puedo considerarme "buena persona" si los cumplo? Lo que leemos en la Biblia tiene que ver con todos los seres humanos, sean cristianos o judíos, ateos o agnósticos, budistas, musulmanes o adherentes a alguna de las filosofías o nuevas religiones que surgen en el mundo. ¿Por qué? Ver mayor información sobre este libro dinámico.
---
Rising Hope Ministries
Prayer. Devotionals. Interactive Bible studies. And speak with a minister. Learn more!
---
Historias paranormales verídicas: ¿Explica la Biblia cristiana la quinta dimensión?
---
---
Can The Mind Be Cursed by Witchcraft Causing Thoughts To Lead To Physical Death?

Psychologists as well as laypeople have witnessed what one might think is impossible: The idea that thoughts can cause physical death. However, more than a handful of people have actually died from...nothing. At least nothing doctors could find. In other words, they had no disease. And they did not die from any injury. Medical examiners confirmed these facts. It would appear that their thoughts literally killed them. But how could that be possible? Thoughts can't kill. Or can they? While traditional science offers no logical explanation, many other people do. But should we pay any attention to those other people who say things like witchcraft can work against the mind? They claim that thoughts can be cursed, and cause physical death. Yes. They claim that a witch can put a curse on someone's mind. We usually refer to that as the bewitching of a person. In other words, that individual's thoughts are under the influence of some supernatural power. But, how does the Christian Bible answer that question? Does it even deal with witchcraft working against the mind, even to cause physical death? Yes, it does.

Yes. Satan Can Affect The Mind...And He Does
The first truth to understand is that Satan does indeed have power to affect the mind. We read, "...the god of this world hath blinded the minds of them which believe not..." (2 Corinthians 4:4). Satan is the god of this world. He tries, and often does torment even true Christians. He certainly can touch the mind of the person outside of fellowship with Christ. Practitioners of black or "white" magic use satanic power in all their spells, curses and charms, no matter the purpose. Magic is magic to God. It does not have colors, which is why all magic is condemned by the Bible from Genesis to Revelation.
Thoughts That Lead To Suicide
The Lord unmasks the true will of His archenemy Satan throughout the Scriptures. Satan has various names and title in the Bible, including "thief." Jesus said, "The thief cometh not, but for to steal, and to KILL, and to destroy..." (St. John 10:10). So, we've read that he can blind the mind. And now we've just read that his intention is always to kill. The mind involves thoughts, and Jesus did not exclude physical death when He spoke of Satan coming to kill. We are now closer to the eerie connection between the twisted thoughts of the mind leading to physical death. But Jesus went further than just speaking the words that reveal the will of His, and our, enemy. He proved it.
We read, "So the devils besought him, saying, If thou cast us out, suffer us to go away into the herd of swine. And he said unto them, Go. And when they were come out, they went into the herd of swine. And behold, the whole herd of swine ran violently down a steep place into the sea, and perished in the waters." (Matthew 8:31-32).
In the above passage, we see that when Jesus cast the evil spirits out of the two people who were possessed, those spirits entered swine. And what did they do to the swine? They upset their thoughts, driving them to kill themselves. There was nothing physically or mentally wrong with those animals before the evil spirits possessed them. Ultimately, they died because of they were driven in their thoughts to kill themselves.
Some might argue that animals don't really think. That they live by pure instinct. No. That is not true. More than a few biblical passages clearly tell us animals have a thought process. One such passage is Numbers 22:28, which reads, "And the Lord opened the mouth of the ass, and she said unto Balaam, What have I done unto thee that thou hast smitten me these three times?" Those words of that animal show a thought process. She knows she's being mistreated, and asks her owner why. In the book of Joel, we read that the animals of the field cried to the Lord. Instinct does not cry to the Lord. Instinct does not ask questions. Yes, animals have instinct, but they ALSO have thoughts...whether we understand them or not.
But, can people actually be bewitched? Can the devil, or some witch, really curse another person's mind, causing his or her thoughts to lead to physical death? First, we've seen what the evil spirits in the above passage did to the mind of the swine, driving them to kill themselves. But let's read Acts 8:9, which says, "But there was a certain man, called Simon, which beforetime in the same city used sorcery, and BEWITCHED the people of Samaria, giving out that himself was some great one."
In this passage, we are reading about people who--through the use of Simon's magic--were deceived. Deception involves the mind...the thoughts. If we want to trick someone into doing something, we must first cause him to think a certain way. We must make him believe something is true, or that something is a lie. He will then carry out the action we want him to take. Being bewitched or hypnotized achieves that. And we can be certain that neither bewitching someone nor hypnotism are of God, because no person is supposed to control the mind of another. Even God allows us to control our own mind, which is why He gave us free will.
Once witchcraft is working against the mind, whether in the form of a curse, or whether the person is bewitched, it can lead to physical death. But what about the people who died, but who had not actually committed suicide. How can nothing but thoughts have the power to kill?
Remember that thoughts are energy. This is why some people who have suffered many horrors have gone blind, although nothing was physically wrong with their eyes. They no longer wanted to see the world, which was a most cruel place for them. What physically blinded them? Nothing but their thouhgts. Pure thought. And did we not read that Satan ultimately wants to kill? Yes, we did. We read that in St. John 10:10. And can he not use his servants to curse the mind of another person to cause him or her to wish to be dead? Yes, he can. And knowing that thoughts can blind, why would we think they cannot kill? This is why we read, "For as he thinketh in his heart, so is he..." (Proverbs 23:7).
If a person is driven to think he is dead, or to want to die, he just might end up physically dead...though he is physically healthy. Medical scientists will never be able to explain this, because they reject the reality of the spiritual realm. And Christians who do not understand the invisible realities against which they must contend tend to be powerless. There is a reason why many people do not associate knowledge or power with Christianity. They so rarely see it in those who say they follow Christ and live by the Bible...a book so few Christians read, and that even fewer understand.
---
Highly Recommended Christian Books
Double Portion of Elijahs Spirit: Soul Transfer in the Bible?

Don't be deceived! Read more.
Christian Help for Survivors of Ritualistic Child Abuse and Hardcore Satanism

Yes! The Bible deals with this very disturbing topic. Read an excerpt.
The Truth about Near Death Experiences

Don't be deceived! Read an excerpt.
International Bible Study by Zoom

Study the Bible with us no matter where you live. More information here.
Estudio bíblico internacional por Zoom

Estudiad la Biblia con nosotros no importa dónde viváis. Más información.

Copyright notice: This website and its content is copyright of © Heavenly Manna (HeavenlyManna.net) 2002-2016.

Comments/Comentarios:
Send Comments or a Private Message about One of Our Services / Envíe Comentarios o un Mensaje Privado acerca de nuestros servicios
Once comments reach 10, they close. IF YOU USE PROFANITY, WE WILL REJECT YOUR COMMENT AUTOMATICALLY.
We're a small team, please be patient as we review comments.
, Wikimedia Commons. Multiple crosses image - Wikimedia Commons -