---
Is The Covid-19 Vaccine Mandate Of God? Or Is It Evil?
Did you know the Word of God (the Christian Bible) speaks directly against what governments are doing with Covid-19 vaccine mandates? Get the facts here
¿Viene de Dios el mandato de vacuna contra el Covid-19? O ¿acaso es malo?
¿Sabía que la Palabra de Dios (la Biblia cristiana) condena de manera directa lo que los gobiernos están haciendo a través de los mandatos de vacuna contra el Covid-19? Obtenga los hechos aquí.
---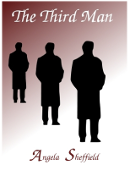 Was There A Curse On Helen's Romantic Life?
The Third Man by Angela Sheffield is based on a true story. Read chapter one now!
---
Should A Christian Practice Yoga Or Pilates? The Shocking Truth
Perhaps you practice yoga for health reasons, or to reduce stress. But, do you really know the diabolical goal of any form or style of yoga, including pilates? Get your answers here
La verdad espeluznante sobre el yoga revelada por la Biblia cristiana
Quizás practiques yoga por motivos de salud o para reducir el estrés. Pero, ¿realmente conoces el objetivo diabólico de cualquier forma o estilo de yoga, incluido el pilates? Obten tus respuestas aquí.
---
Communicating With The Dead: Learn The Shocking Truth
The spirit you think is mom, dad, or some other loved one from beyond the grave is NOT your loved one. But, what about the "proof" that the living can indeed talk to the dead? Let God's Word open your eyes to a deception that is pure evil. Read Spirits Of The Deceased
Comunicarse con los muertos: La impactante verdad
El espíritu que parece ser tu madre, padre o algún otro ser querido tuyo desde el más allá NO es tu ser querido. Pero, ¿qué hay de "la prueba" de que los vivos pueden comunicarse con los muertos? Permite que la Palabra de Dios te abra los ojos para que veas el engaño que es de la maldad pura. Te invitamos a leer ¿Están los muertos entre los vivos?
View Content By Specific Category
Christian Store Departments

Las experiencias cercanas a la muerte: ¿Qué dice la Biblia cristiana?
¡Véase un extracto de este libro que nos hace abrir los ojos!
---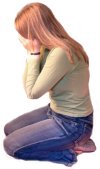 Help me with my unruly teenager!
Contact one of our nationally certified Christian life coaches who specializes in working with at-risk youth. Tell me more!
---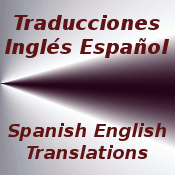 ---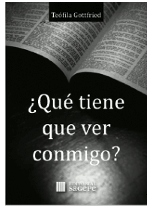 ¿Qué tiene que ver conmigo? por Teófila Gottfried
Lo que leemos en la Biblia tiene que ver con todos los seres humanos, sean cristianos o judíos, ateos o agnósticos, budistas, musulmanes o adherentes a alguna de las filosofías o nuevas religiones que surgen en el mundo. ¿Por qué? Ver mayor información sobre este interesante libro.
---
Entender la dimensión desconocida del mundo real: Revelaciones divinas
La Biblia cristiana de cobertura a cobertura trata sobre todo lo relacionado con la dimensión desconocida, también llamada la quinta dimensión. Más información aquí.
---
Historias paranormales verídicas: ¿Explica la Biblia cristiana la quinta dimensión?
---
---
The One Angel of God Whom Christians Serve

Ironically, in order to expound on this important question, this article emphasizes learning to identify one unique and special angel of God which leads to comprehension of the role of all of the holy angels of the Lord.

Who is this one angel of God that every Christian should be able to distinguish from the others in scripture? Why is he unique? How does identification of him lead to identification of the other angels of God?

The New Testament scripture of St. Luke 1:11-19 recounts the appearance of the angel Gabriel who was sent by God to Zacharias to announce the news of the upcoming birth of John the Baptist, his son. There are very significant statements in this passage that reveal who Gabriel is. He said to Zacharias, "...I am Gabriel that stands in the presence of God and am sent to speak unto thee and to shew thee these glad tidings."

The reader sees that the angel gives his name. The angel says he was sent by God to speak to Zacharias. Gabriel's work aligns with what is written regarding the role of the holy angels. Hebrews 1:13-14 reads, "but to which of the angels said he at any time, Sit on my right hand....Are they not all ministering spirits sent forth to minister for them who shall be heirs of salvation?"

Zacharias is an heir of salvation because he was a believer. Gabriel is obviously a spirit, having appeared out of thin air (Luke 1:11). He also ministered to Zacharias revealing him as a ministering spirit. The identification of Gabriel as one of the holy angels of God also identifies him as a created being, not being God himself.

The New Testament book of Jude reveals another of the holy angels. His name is Michael and scripture informs that he's the archangel. Verse 9 of Jude says, "yet Michael the archangel, when contending with the devil, he disputed about the body of Moses. (He) durst (dare) not bring against him a railing accusation, but said, The Lord rebuke thee."

Again, significant information is given about who Michael is and who he's not. First, his position and name are revealed, as well as his stance before God. He's the archangel. His name is Michael. He's obviously in right standing with God having been found in dispute with Satan over the body of Moses. Most importantly, Michael is not God; therefore, he, like Gabriel, and all other angels, holy and unholy, are created beings. Note that if Michael was God or equal with God he would not have refrained from rebuking the Devil, leaving the rebuke to be done by the Lord, as it's recorded in scripture.

There's another angel of God who appears numerous times throughout scripture. His name is never revealed in the same way that Michael and Gabriel's names were. He never says he was sent by God or that he stands in the presence of God, nor does he ever leave any task left to be done strictly by the Lord. He acts on his own authority and most significantly, when scripture speaks of him, he's interchangeably referred to as the 'angel of the Lord' and the 'Lord' himself. Who is this angel who shows absolutely no sign of being inferior to Jehovah?

Genesis 16:6-11, 13 records when Hagar fled from the harsh treatment she received from Sarah during the time of her pregnancy with Ishmael. Scripture says,"and the angel of the Lord found her by a fountain in the way to Shur. And he said, Hagar, Sarai's maid, whence camest thou and whither wilt thou go? And she said, I flee from the face of my mistress Sarai. And the angel of the Lord said unto her, Return to thy mistress and submit thyself under her hands. And the angel of the Lord said unto her, I will multiply thy seed (the unborn Ishmael) exceedingly.... And the angel of the Lord said unto her, Behold, thou art with child, and shalt bear a son, and shalt call his name Ishmael because the Lord hath heard thy affliction. And she called the name of the Lord that spake unto her, Thou God seest me....

The angel of the Lord that spoke to Hagar never said he was sent by God. He never said what his name was. He speaks of what he'll do on his own authority which is multiply the seed of Hagar. Also, scripture plainly says that it was the
Lord that spoke with Hagar (verse 13).

The passage of Judges 6:11-16 speaks of when Gideon was called by God. It reads, "and there came an angel of the Lord, and sat under an oak which was in Ophrah that pertained unto Joash the Abiezrite. And his son Gideon threshed
wheat by the winepress to hide it from the Midianites. And the angel of the Lord appeared unto him, and said unto him, The Lord is with thee, thou mighty man of valour. And the Lord looked upon him and said, Go in this thy might and thou shalt save Israel from the hand of the Midianites. Have not I sent thee? And he said unto him, Oh my Lord, wherewith shall I save Israel? Behold, my family is poor.... And the Lord said unto him, Surely I will be with thee and thou shalt smite the Midianites as one man.

Again, the angel of the Lord doesn't give his name or say that he was sent by God. In fact, he's the one that sends Gideon. He speaks on his own authority and is called 'Lord' in the passage by Gideon and by the author of the book of
Judges. Observe also that 'Lord' is capitalized when referring to him. This is the Bible's way of distinguishing the idol and mortal lords from the Lord God, clearly denoting his divinity and supremacy.

There are many more scriptural examples depicting this special angel of the Lord. One more passage that's worth pointing out is that of the announcement of the birth of Samson in the book of Judges. An angel of the Lord appeared to a man
named Manoah, the father of Samson. Manoah did not know that the angel that appeared to him was unlike the angels Gabriel, Michael, or any of the other created angelic beings. He did not even know, at the time, that he was speaking to a spirit. Therefore, he offered the hospitality that was customary to offer in those days.

Scripture says, "and Manoah said unto the angel of the Lord, I pray thee, let us detain thee until we shall have made ready a kid (meat) for thee. And the angel of the Lord said unto Manoah, Though thou detain me, I will not eat of
thy bread. And if thou wilt offer a burnt offering, thou must offer it unto the Lord. For Manoah knew not that he was an angel of the Lord. And Manoah said unto the angel of the Lord, What is thy name that when thy sayings come to pass we may do thee honour? And the angel of the Lord said unto him, Why askest thou thus after my name, seeing it is secret? So Manoah took a kid with a meat offering and offered it upon a rock unto the Lord and the angel did wondrously and Manoah and his wife looked on. For it came to pass when the flame went up toward heaven from off the altar that the angel of the Lord ascended in the flame of the altar. And Manoah and his wife looked on it and fell on their faces to the ground. And Manoah said unto his wife, We shall surely die because we have seen God. But his wife said unto him, if the Lord were pleased to kill us, he would not have received a burnt offering and a meat offering at our hands, neither would he have shewed us all these things, nor would as at this time have told us such things as these" (Judges 13:15-20, 22-23).

The angel of the Lord's ascension in the flame of the altar was his acceptance of the couple's sacrifice. According to scripture, the servants of God never sacrificed to anyone but God himself. Notice that the angel of the Lord's name was secret. Who's name was unknown for centuries? Who's name did the prophets of old desire to know? Of whose name was it asked, "what is his name if thou canst tell?" The exact name of Israel's promised Messiah was unknown for centuries. The prophets of old desired to know the name of their salvation to the point of inquiring diligently (1 Peter 1:10). It is the name of Israel's Deliverer and the world's Savior that could not be told. His given name was a secret and mystery for centuries.

Proverbs 30:4 says, "who hath ascended up into heaven or descended? Who hath gathered the wind in his fists? Who hath bound the waters in a garment? Who hath established all the ends of the earth? What is his name, and what is his
son's name if thou canst tell?"

The scripture of Matthew 1:21-25 teaches that 'Emmanuel', which translates to 'God with us', was one of the titles of the Son of God whose name was finally revealed as 'Jesus' after being unknown and secret for ages.

The serious Christian would do well to pay close attention to the biblical phrases: 'an/the angel of God/the Lord'. He'll take notice of very important characteristics of the angel in the passage, asking himself questions. Is the angel a created being? Does he give his name? Does he say that he was sent by God and/or stands in the presence of God? Does he speak only by the authority of God or on his own? Does he receive sacrifices or worship (Manoah and his wife's
fall to their faces on the ground constituted worship). Is he interchangeably called the 'angel of the Lord' and the 'Lord'? These are facts that reveal who he is.

No, there is no created angelic being who is equal with God. However, the Spirit and the presence of God are both often referred to, by the Bible, as his 'angel'. The apostle Paul did not worship angels; yet, he said in Act 27:23, "for there stood by me this night the angel of God, whose I am, and whom I serve." Of course, Paul is not saying that he belongs to and serves an angel as most people would interpret the word 'angel'. He's saying that he serves the Lord whose Spirit stood by him one night.
©2008
---
Donations / Donaciones
(Please scroll down for English) Si este contenido te ha resultado útil, y te gustaría ayudarnos a llegar a más gente con el evangelio, puedes colaborar con nostros por:
1. Recomendar este contenido a tus familiares, amigos y conocidos compartiendo el enlace en redes sociales, otras webs y blogs, y por correo electrónico. 2. Hacer una donación de cualquier cantidad. 3. Orar para que Dios siga bendiciendo esta obra. 4. Comprar en nuestra tienda.
Además de publicar cientos de artículos cristianos que tratan sobre una gran variedad de temas difíciles desde el punto de vista bíblico, traducimos a otros cuatros idiomas. Y damos clases de Biblia gratuitas. También respondemos las preguntas personales de nuestros visitantes.

ENGLISH:
If you've found this content helpful, and would like to help us reach more people with the gospel, you can do so in the following ways:
1. Recommend this content to your family, friends and acquaintanes by sharing the link on social media, other websites and blogs, and by e-mail. 2. Make a donation of any amount. 3. Pray God continues to bless this work. 4. Purchase from our store.
In addition to publishing hundreds of Christian articles that deal with a large variety of difficult questions from the biblical point of view, we translate to four additional langauges. And we conduct free Bible classes. We also personally respond to our visitors' inquiries and questions.
International Bible Study by Zoom

Study the Bible with us no matter where you live. More information here.
Estudio bíblico internacional por Zoom

Estudiad la Biblia con nosotros no importa dónde viváis. Más información.

Copyright notice: This website and its content is copyright of © Heavenly Manna (HeavenlyManna.net) 2002-2016.

Comments/Comentarios:
Send Comments or a Private Message about One of Our Services / Envíe Comentarios o un Mensaje Privado acerca de nuestros servicios
Once comments reach 10, they close. IF YOU USE PROFANITY, WE WILL REJECT YOUR COMMENT AUTOMATICALLY.
We're a small team, please be patient as we review comments.
, Wikimedia Commons. Multiple crosses image - Wikimedia Commons -