---
Is The Covid-19 Vaccine Mandate Of God? Or Is It Evil?
Did you know the Word of God (the Christian Bible) speaks directly against what governments are doing with Covid-19 vaccine mandates? Get the facts here
¿Viene de Dios el mandato de vacuna contra el Covid-19? O ¿acaso es malo?
¿Sabía que la Palabra de Dios (la Biblia cristiana) condena de manera directa lo que los gobiernos están haciendo a través de los mandatos de vacuna contra el Covid-19? Obtenga los hechos aquí.
---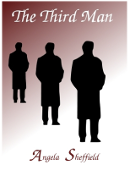 Was There A Curse On Helen's Romantic Life?
The Third Man by Angela Sheffield is based on a true story. Read chapter one now!
---
Should A Christian Practice Yoga Or Pilates? The Shocking Truth
Perhaps you practice yoga for health reasons, or to reduce stress. But, do you really know the diabolical goal of any form or style of yoga, including pilates? Get your answers here
La verdad espeluznante sobre el yoga revelada por la Biblia cristiana
Quizás practiques yoga por motivos de salud o para reducir el estrés. Pero, ¿realmente conoces el objetivo diabólico de cualquier forma o estilo de yoga, incluido el pilates? Obten tus respuestas aquí.
---
Communicating With The Dead: Learn The Shocking Truth
The spirit you think is mom, dad, or some other loved one from beyond the grave is NOT your loved one. But, what about the "proof" that the living can indeed talk to the dead? Let God's Word open your eyes to a deception that is pure evil. Read Spirits Of The Deceased
Comunicarse con los muertos: La impactante verdad
El espíritu que parece ser tu madre, padre o algún otro ser querido tuyo desde el más allá NO es tu ser querido. Pero, ¿qué hay de "la prueba" de que los vivos pueden comunicarse con los muertos? Permite que la Palabra de Dios te abra los ojos para que veas el engaño que es de la maldad pura. Te invitamos a leer ¿Están los muertos entre los vivos?
View Content By Specific Category
Christian Store Departments

Las experiencias cercanas a la muerte: ¿Qué dice la Biblia cristiana?
¡Véase un extracto de este libro que nos hace abrir los ojos!
---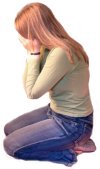 Help me with my unruly teenager!
Contact one of our nationally certified Christian life coaches who specializes in working with at-risk youth. Tell me more!
---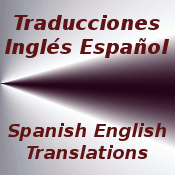 ---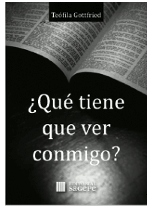 ¿Qué tiene que ver conmigo? por Teófila Gottfried
Lo que leemos en la Biblia tiene que ver con todos los seres humanos, sean cristianos o judíos, ateos o agnósticos, budistas, musulmanes o adherentes a alguna de las filosofías o nuevas religiones que surgen en el mundo. ¿Por qué? Ver mayor información sobre este interesante libro.
---
Entender la dimensión desconocida del mundo real: Revelaciones divinas
La Biblia cristiana de cobertura a cobertura trata sobre todo lo relacionado con la dimensión desconocida, también llamada la quinta dimensión. Más información aquí.
---
Historias paranormales verídicas: ¿Explica la Biblia cristiana la quinta dimensión?
---
---
The "Conclusive" Proof of Reincarnation in Light of the Christian Bible

Before dealing with some of the facts that are considered to be undeniable proof that people have been reincarnated, we're going to see whether the Word of God says reincarnation is real. We'll then look at biblical scripture to get to the bottom of the "proof", and learn the truth about reincarnation.

Does The Bible Refute The Theory of Reincarnation?
The theory of reincarnation is an age-old one many people have justifiably pondered when considering some events that appear to be shrouded in mystery. For example, people who didn't understand the power that worked in Jesus said He was someone who had been reincarnated. We read, "But when Herod heard thereof, he said, It is John whom I beheaded. He is risen from the dead. (King James Bible, Mark 6:16)
But what matters to the true believer is what the Bible says about the reality or falsehood of reincarnation. We read, "...It is appointed unto men once to die, but after this the judgment." (Hebrews 9:27). We've just read that, according God's Word, no one has been reincarnated. Some argue that "once to die" might be interpreted to mean you don't die several times before God judges you. That for each life you live, you only die once, after which comes the judgment. No, that is not the case. Chapter 21 of Revelation destroys that argument, which is extremely important in our quest for the truth about reincarnation. Chapter 21 of Revelation speaks of the death of everyone who has ever lived. Verse six of that chapter lets us know that after the first death--which everyone must taste--there's only a second death. There's no such thing as a third, fourth or fifth death. There's the first death, and the second death. The second death is not death as we know it. It's something that takes place in the hereafter, and it doesn't involve coming back to this lie. In other words, it's what happens to everyone whose name is not written in the book of life. It has nothing to do with being reincarnated as another person, or as an animal. Men die only once, after which comes the judgment. This is the first truth we learn about reincarnation.
What About The "Conclusive Proof" of Reincarnation?
It's very possible that the doctrine of reincarnation originated in the shocking stories of "reincarnation" that have been told down through the centuries. Let's look at the Pollock sisters' story. It's said that in 1957, eleven-year-old Joanna Pollock, and her six-year-old sister Jacqueline were killed as they crossed the street. In 1958, their parents had twin girls...Gillian and Jennifer. According to the story, shortly after the twins began to talk is when the parents realized something was strange. Gillian knew the life of her deceased sister Joanna. And Jennifer knew the life of their other deceased sister Jacqueline. In other words, they knew things about their sisters their parents had not told them. On one ocassion, the Pollock twins spoke in detail about the accident as though they had been there that day. It's also said the Pollock twins even had marks on their body in the same place as their deceased sisters. Although there's more to the story, this is enough to cause the average person to question whether reincarnation might be real...despite what the Christian Bible says. Now then, those of us who believe God's Word should understand what the Bible reveals about these types of strange experiences. How can there be cases of people who know things about deceased people that no one has revealed to them?
The Key To Understanding The Truth About Reincarnation: The Work of Spirits Of Divination
Before taking a look at what the Bible says about the mysterious work of spirits of divination, let's look at the definition of divination, which helps us to better understand the biblical passages in which the word appears. In a nutshell, divination is knowing hidden things through supernatural means, whether they be things about the deceased or the living. A spirit of divination is a demon. It's an evil spirit with great ability to deceive, which is why consulting one is an abomination in God's eyes, punishable by death. (Deuteronomy 18:10-12, Leviticus 20:27).
But why is consulting someone with a spirit of divination--also known as a familiar spirit--an abomination to the Lord? It's an abomination, because in reality, it's impossible to talk with the dead. The Christian Bible tells us that when we die, the body, also known as the dust, returns to the earth, while the person's spirit returns to God who gave it. (Ecclesiastes 12:7). Now then, that lets us know God is the One who controls the spirit. When we believe someone has the ability to call up the deceased, that's the same as believing that person can control the spirits of men. That's a dangerous lie. What's more is that Ecclesiastes 9:5-6 tells us the dead, "...know not anything, neither have they anymore a portion forever in anything that is done under the sun." Seances are done "under the sun". "Under the sun" means in this life. Therefore, no one can ever make the dead appear. If they can't even appear, how is it possible for them to be reincarnated?
Know that whenever practitioners of the occult call up a deceased person, what happens is a demon, known as a spirit of divination, pretends to be the dead person, and deceives you. The Lord does not want us to be in contact with spirits of divination, which is why He has forbidden us to consult the dead. Forbidden us to do what really is impossible to do. Let's continue learning the truth about reincarnation.
The first passage at which we're going to look is 1 Samuel 28:6-15. The first two verses say, "When Saul inquired of the Lord, the Lord answered him not, neither by dreams, nor by Urim, nor by prophets. Then said Saul unto his servants, Seek me a woman that hath a familiar spirit, that I may go to her, and inquire of her. And his servants said to him, Behold, there is a woman that hath a familiar spirit at Endor."
We see saul turn to a soothsayer (a woman with a familiar spirit), wanting answers to his questions. He knew very well that only God knows the future. But he was desperate, in anguish, so he must have figured that by seeking out a soothsayer (person with a familiar spirit), he'd at least obtain some answers. We read that the witch asked Saul, "Whom shall I bring up unto thee?." Saul said, "Bring me up Samuel." There we have it. People seek out those who have a familiar spirit when they want to know something about the deceased, or "talk" to the deceased, or know the future. Saul wanted to talk with the deceased Samuel, so he turned to someone with a spirit of divination. Don't forget that a spirit of divination is actually an evil spirit that passes himself off as a dead person, and in so doing, deceives anyone who "consults the dead."
Spirits Of Divination Pretend To Be The Deceased
It's imperative that we understand that spirits of divination actually know the life that the deceased lead. They know how they behaved, what they were like, their voice and mannerism. Does such a statement have biblical support? Yes, it does. The passage of Acts 19:13-16 says, "Then certain of the vagabond Jews, exorcists, took upon them to call over them which had evil spirits the name of the Lord Jesus, saying, We adjure you by Jesus whom Paul preacheth. And there were seven sons of one Sceva, a Jew, and chief of the priests which did so. And the evil spirit answered and said, Jesus I know, and Paul I know, but who are ye? And the man in whom the evil spirit was leaped on them, and overcame them, and prevailed against them, so that they fled out of that house naked and wounded."
What we've just read tells us evil spirits know the life of Jesus who, at this point, is no longer on earth. Jesus had died, been resurrected, and had returned to heaven. But the demon says, "Jesus I know." He also said, "And Paul I know." He knew the life of someone who was on earth (Paul), and of someone who had died, and been resurrected. When the demon said, "Who are ye (you)?", he didn't mean he didn't know the lives of the exorcists. On the contrary, he's saying he knows perfectly well they do NOT have authority over him. He knows those men had not received spiritual authority from Jesus. Therefore, he doesn't have to obey them. Yes, demons know the life the living lead, and what life the dead lead before they died. All the dead, starting with Adam and Eve. How do we know that? Some will argue it's impossible for evil spirits to know the life of everyone who has ever lived, any and everywhere in the world. Not only is it possible, it's the truth. And it's part of the truth about reincarnation we're learning. We can be sure of that based on the passage of Ezekiel 28:12-13, 17 in which one of the prophets speaks to Satan who has possessed the king of Tyrus. We learn that Satan, also known as Beelzebub, prince of the devils (Matthew 12:24), was in the Garden of Eden. We read, "Son of man, take up a lamentation upon the king of Tyrus, and say unto him, Thus sayeth the Lord God... Thou hast been in Eden the garden of God... Thou hast corrupted thy wisdom..." So, Beelzebub has been on Earth at least since the Garden of Eden. He was there when Adam and Eve were around. He has seen it all. He roams the earth (Job 1:7). And he's the prince of devils with whom he communicates. How could we not see that Satan and the evil spirits of his kingdom know the lives of the living and of the deceased? And their information is power...power to completely deceive.
The Bible reveals that demons can speak to a person's mind, and audibly (St. John 8:44, Matthew 8:29). It reveals they have the power of metamorphosis (Hebrews 13:2). And now we know that they know the life of the living and the dead. They possess all the powers and information necessary to deceive the inhabitants of Earth, most of whom, unfortunately, do not know the truth about reincarnation.
After Saul asked the witch of Endor to call up Samuel, she screams when she sees Samuel. We read, "And when the woman saw Samuel, she cried with a loud voice..." (1 Samuel 28:12).
If the witch truly believed she could call up the real Samuel, why was she afraid when she saw him? Because she knew she deceived her clients. She knew she worked with a spirit of divination. She knew that when she called someone up that a spirit of divination is who actually pretended to be the deceased person. Remember that spirits of divination are demons, and that demons know the lives of the living and the dead. They can imitate their voice. They know what they were like. Therefore, they can deceive the living by passing themselves off as the deceased person the living came to consult. The same thing can take place in the impacting stories of reincarnation, such as the story of the Pollock sisters. Those impacting stories are considered proof of the reality of reincarnation.
It could be argued that in the case of the Pollock sisters, it's a matter of children knowing things they couldn't know by natural means. They weren't practitioners of the occult. But that argument fails in light of the truth that the enemy can work through children also, without their realization. Let's take a look at the passage of Acts 16:16, which says, "And it came to pass, as we went to prayer, a certain damsel possessed with a spirit of divination met us, which brought her masters much gain by soothsaying." A damsel is a young girl.
What About The Strange Marks On The Pollock Twins?
Let's not forget that part of the "evidence" of the reincarnation were the marks the twins had on their bodies...marks that coincided with the ones their deceased sisters had. Can evil spirits touch the physical body as well? Yes, they can.
We read, "There was a woman who had a spirit of infirmity eighteen years, and was bowed together, and could in no wise lift up herself. When Jesus saw her, he called her to him, and said unto her, Woman, thou art loosed from thine infirmity. Ought not this woman, being a daughter of Abraham, whom Satan hath bound, lo, these eighteen years, be loosed from this bond on the sabbath day?"
The passage of Luke 13:11-16 is only one of the biblical passages that let us know that down through the centuries, there have been many cases in which evil spirits were behind various physical manifestations in and on the victims' bodies.
The Christian Bible offers the truth about reincarnation to protect us from the great deception behind impacting stories of reincarnation. Don't be deceived.
---
Donations / Donaciones
(Please scroll down for English) Si este contenido te ha resultado útil, y te gustaría ayudarnos a llegar a más gente con el evangelio, puedes colaborar con nostros por:
1. Recomendar este contenido a tus familiares, amigos y conocidos compartiendo el enlace en redes sociales, otras webs y blogs, y por correo electrónico. 2. Hacer una donación de cualquier cantidad. 3. Orar para que Dios siga bendiciendo esta obra. 4. Comprar en nuestra tienda.
Además de publicar cientos de artículos cristianos que tratan sobre una gran variedad de temas difíciles desde el punto de vista bíblico, traducimos a otros cuatros idiomas. Y damos clases de Biblia gratuitas. También respondemos las preguntas personales de nuestros visitantes.

ENGLISH:
If you've found this content helpful, and would like to help us reach more people with the gospel, you can do so in the following ways:
1. Recommend this content to your family, friends and acquaintanes by sharing the link on social media, other websites and blogs, and by e-mail. 2. Make a donation of any amount. 3. Pray God continues to bless this work. 4. Purchase from our store.
In addition to publishing hundreds of Christian articles that deal with a large variety of difficult questions from the biblical point of view, we translate to four additional langauges. And we conduct free Bible classes. We also personally respond to our visitors' inquiries and questions.
International Bible Study by Zoom

Study the Bible with us no matter where you live. More information here.
Estudio bíblico internacional por Zoom

Estudiad la Biblia con nosotros no importa dónde viváis. Más información.

Copyright notice: This website and its content is copyright of © Heavenly Manna (HeavenlyManna.net) 2002-2016.

Comments/Comentarios:
Send Comments or a Private Message about One of Our Services / Envíe Comentarios o un Mensaje Privado acerca de nuestros servicios
Once comments reach 10, they close. IF YOU USE PROFANITY, WE WILL REJECT YOUR COMMENT AUTOMATICALLY.
We're a small team, please be patient as we review comments.
, Wikimedia Commons. Multiple crosses image - Wikimedia Commons -