Truth really can be stranger than fiction.
First Page - Now launched! All the stories are true, or based on real events. Unlimited reading for $4.99 / month. No downloads. Read on your phone, tablet or computer.
La verdad puede ser más extraña que la ficción.
First Page - ¡Ya está en marcha! Todas las historias son verídicas, o están basadas en hechos reales. Lectura ilimitada por $4.99 / mes. No hay que descargar nada. Lea en su teléfono, tableta u ordenador.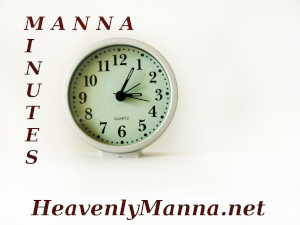 Manna Minutes Podcast: Eye-opening Bible study in less than five minutes! Access all episodes here.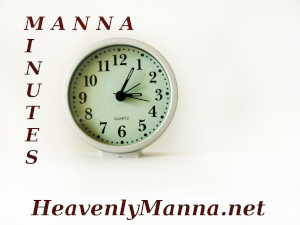 El podcast Manna Minutes: ¡Estudio bíblico que nos hace abrir los ojos en menos de cinco minutos! Acceda a todos los episodios aquí.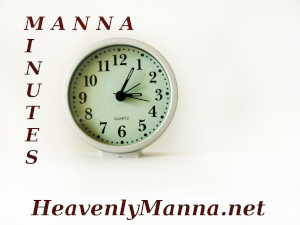 Manna Minutes Podcast Auf Deutsch: Augenöffnendes Bibelstudium in weniger als fünf Minuten! Alle Episoden finden Sie hier.

---
Is The Covid-19 Vaccine Mandate Of God? Or Is It Evil?
Did you know the Word of God (the Christian Bible) speaks directly against what governments are doing with Covid-19 vaccine mandates? Get the facts here
¿Viene de Dios el mandato de vacuna contra el Covid-19? O ¿acaso es malo?
¿Sabía que la Palabra de Dios (la Biblia cristiana) condena de manera directa lo que los gobiernos están haciendo a través de los mandatos de vacuna contra el Covid-19? Obtenga los hechos aquí.
---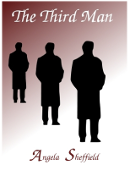 Was There A Curse On Helen's Romantic Life?
The Third Man by Angela Sheffield is based on a true story. Read chapter one now!
---
Should A Christian Practice Yoga Or Pilates? The Shocking Truth
Perhaps you practice yoga for health reasons, or to reduce stress. But, do you really know the diabolical goal of any form or style of yoga, including pilates? Get your answers here
La verdad espeluznante sobre el yoga revelada por la Biblia cristiana
Quizás practiques yoga por motivos de salud o para reducir el estrés. Pero, ¿realmente conoces el objetivo diabólico de cualquier forma o estilo de yoga, incluido el pilates? Obten tus respuestas aquí.
---
Communicating With The Dead: Learn The Shocking Truth
The spirit you think is mom, dad, or some other loved one from beyond the grave is NOT your loved one. But, what about the "proof" that the living can indeed talk to the dead? Let God's Word open your eyes to a deception that is pure evil. Read Spirits Of The Deceased
Comunicarse con los muertos: La impactante verdad
El espíritu que parece ser tu madre, padre o algún otro ser querido tuyo desde el más allá NO es tu ser querido. Pero, ¿qué hay de "la prueba" de que los vivos pueden comunicarse con los muertos? Permite que la Palabra de Dios te abra los ojos para que veas el engaño que es de la maldad pura. Te invitamos a leer ¿Están los muertos entre los vivos?
View Content By Specific Category
---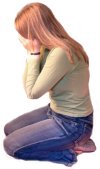 Help me with my unruly teenager!
Contact one of our nationally certified Christian life coaches who specializes in working with at-risk youth. Tell me more!
---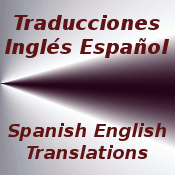 ---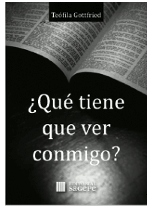 ¿Qué tiene que ver conmigo? por Teófila Gottfried
Lo que leemos en la Biblia tiene que ver con todos los seres humanos, sean cristianos o judíos, ateos o agnósticos, budistas, musulmanes o adherentes a alguna de las filosofías o nuevas religiones que surgen en el mundo. ¿Por qué? Ver mayor información sobre este interesante libro.
---
The Truth about holy, sacred, blessed and consecrated objects to God

First and foremost, a person can be blessed and fortunate, something that many passages of the Bible tell us. Among them are Luke 1:42 and Revelation 22:7. But we ask whether the Bible says blessed objects actually exist. The answer: We know of no biblical passage that says there is actually such a thing as blessed objects. Nevertheless, the Christian Bible does clearly say holy, sacred, and consecrated objects to God truly exist. Let us look at some passages that prove what we are saying.

Holy, Sacred and Consecrated Objects in the Bible
1. "...The place whereon thou standest is holy ground." (Exodus 3:5).
Ground can be holy.
2. "Thou shalt make holy garments for Aaron thy brother..." (Exodus 28:2).
Articles of clothing can be holy.
3. "Thou shalt make it an oil of holy ointment... It shall be an holy anointing oil." (Exodus 30:25).
Oil can be a holy ointment for holy anointing.
4. "...Bring the ark of the covenant of the Lord, and the holy vessels of God..." (1 Chronicles 22:19).
Vessels can be holy.
5. "...The high priest entereth into the holy place...." (Hebrews 9:25).
Places can be holy. There we have it. Holy, sacred and consecrated objects truly exist. But do blessed objects really exist?
What Is the Difference in Being Blessed, Holy, Sacred and Consecrated?
Unlike holiness and consecration, a blessing--just like a curse--ocurrs as a result of the words that proceed from the mouth of God or men. We read, "The tongue can no man tame. It is an unruly evil, full of deadly poison. Therewith bless we God, even the Father; and therewith curse we men, which are made after the similitude of God. Out of the same mouth proceedeth blessing and cursing..." (James 3:8-9). This shows that men have the power to bless and to curse. Now let's look at when God blessed Adam and Eve. We read, "God blessed them, and God SAID unto them, Be fruitful and multiply..." (Genesis 1:28). In this case, the blessing proceeded from the mouth of God.
Something good happens to the individual to whom the blessing is directed. That's not the case with holy, sacred and consecrated objects. Actually, our experience with holy, sacred and consecrated objects can be wonderful, or--to the other extreme--consequences can be fatal if we mishandle them. How much we know, and our attitude toward such objects play a major role, which we're going to see as we continue our study.
How Do Objects Come To Be Holy, Sacred Or Consecrated?
Notice that whenever a certain object is said to be holy, that object is used to serve God. It's used to minister before Him in some way. And in the case of holy ground, God's presence was manifested supernaturally. The priests had to wear certain clothes when they served in the tabernacle. Holy clothes. The vessels of the temple of God were used to serve the Lord. Consecrated vessels. The holy place was for the high priest to enter with blood for the remission of his own sins, as well as those of the nation of Israel. The holy place. The same could be said of the holy oil, and of any other holy and sacred object, or an object consecrated to God. The simple fact that it was made expressly to serve God makes it holy. And performing a ritual or ceremony in service to God makes it holy.
Can A Holy Object Make Other Objects Holy?
When reading the passage of Exodus 29:37, you might think we'd answer "yes," to that question. However, the answer is "no." But first, let's read Exodus 29:37 which says, "Seven days thou shalt make an atonement for the altar, and sanctify it. And it shall be an altar most holy. Whatsoever toucheth the altar shall be holy." Observe that in the verse that follows the one we just read, the Lord specifies that lambs are to be sacrificed. We read, "Now this is that which thou shalt offer upon the altar; two lambs of the first year day by day continually." (Exodus 29:38). They couldn't sacrifice just any animal. They had to sacrifice lambs. God is the One who tells us how we must use what is holy and consecrated to Him. It's not like it was their decision to say which animals would be sacrificed. They couldn't make pigs holy by sacrificing them upon the holy altar.
So then, a holy object cannot make another object holy. Let's consider the case of the brazen serpent. We read, "The Lord said unto Moses, Make thee a fiery serpent, and set it upon a pole. And it shall come to pass that everyone that is bitten, when he looketh upon it, shall live. And Moses made a serpent of brass, and put it upon a pole. And it came to pass that if a serpent had bitten any man, when he beheld the serpent of brass, he lived." (Numbers 21:8-9).
Although the Lord Himself ordered Moses to make the firey serpent, and "through" it He healed whomever had been bitten by a serpent, it had to be destroyed when the people started worshiping it. We read, "He removed the high places, and brake the images, and cut down the groves, and brake in pieces the brazen serpent that Moses had made, for unto those days the children of Israel did burn incense to it...." (2 Kings 18:4).
The passage we've just read proves that we have to use holy objects the right way, that is, in accordance with God's instructions. The children of Israel were supposed to look at the fiery serpent in order to live after being bitten by a serpent. They were not to burn incense to it. All holy and consecrated objects to God had to be used correctly. And God is the One who decides what is the correct way to use what's holy, sacred and consecrated to Him. The moment in which we cease to obey His will regarding holy and consecrated items, we sin. And there are consequences according to the sin. And it's possible that our sin leaves us disappointed, and / or causes us to be spiritually harmed. Let's look at a couple of real-life experiencies related to the Bible as an object...a book.
Is The Holy Bible A Holy Object?
A young woman whom invisible beings had tormented for a long time asked advice of one of the elderly ladies in her church who did not give her good advice. The elderly lady told the young woman to place the Bible in the door of her bedroom. "No devil will be able to step over the holy Word of God", she assured with a firm voice. Convinced that the elderly lady knew what she was talking about, the young woman returned home, placed the Bible in the doorway before nightfall, and didn't give the problem a second thought. Nevertheless, shortly after it got dark, the usual paranormal activity began. It's as though the evil spirits cared nothing about the presence of the Bible. Where did the young lady go wrong? In trusting in an object instead of in God. In listening to the elderly lady instead of being guided by God's Word. Although there's nothing wrong with calling the Holy Bible holy, it's not okay to treat it as though it were an object with magical powers. The Holy Bible is to be read and studied. It offers us heavenly wisdom. We should respect it, because it contains God's Word. However, God has not told us to use it like it was a magical barrier that protects us against evil. That's why the young lady was unpleasantly surprised.
That said, not only must we use holy things properly, we must also watch our attitude toward holy, sacred and consecrated things to God. Nowadays, there probably aren't that many holy, sacred and consecrated things to God like there were in Old Testament times. Nevertheless, we should take care not to make the mistake of being disrespectful to God. In real life, a man spilled beer on a Bible. And when he was asked, "Don't you have any respect for God's Word?", he responded, "Who cares about that stuff?" At that moment, a young lady saw something strange...something the others who were present didn't see. She saw snow falling on the man. Approximately six weeks later, the man died of multiple stab wounds that sent him to meet the One whose Word he had referred to as "stuff". The Holy Bible didn't put a curse on him. No. What we do know is that he didn't watch his attitude or his mouth. Beyond that, we can only tell the facts. What do we learn from these true stories? That we must watch our attitude toward God. That it's not okay to trust in an object, not even in the Bible as an object, instead of trusting in God. It's not okay to be disrespectful in things like spilling beer on the Book that contains His holy Word. Nor let us do anything that angers the Lord. Although the Holy Bible is not an object with magical powers, it is directly related to the Holy Spirit who is the true Author of the Scriptures. That's why we are not to treat it like any old book. We should respect it.
Holy Communion
Lastly, let's look at the passage of 1 Corinthians 11:23-30, which speaks about what we call The Lord's Supper or Holy Communion during which we eat bread and drink grape juice (or the "juice of the vine") in memory of the Lord Jesus. The bread and the juice are objects. They're holy and consecrated foods, because they're eaten to proclaim Christ's death until He returns. That's why we should not make the mistake of eating the bread and drinking the juice unworthily. If we do, we run the risk of falling sick, and even of dying. We read, "For I have received of the Lord that which also I delivered unto you, That the Lord Jesus the same night in which he was betrayed took bread. And when he had given thanks, he brake it, and said, Take, eat. This is my body, which is broken for you. This do in remembrance of me. After the same manner also he took the cup, when he had supped, saying, This cup is the new testament in my blood. This do ye, as oft as ye drink it, in remembrance of me. For as often as ye eat this bread, and drink this cup, ye do show the Lord's death till he come. Wherefore whosoever shall eat this bread and drink this cup of the Lord unworthily, shall be guilty of the body and blood of the Lord. But let a man examine himself, and so let him eat of that bread, and drink of that cup. For he that eateth and drinketh unworthily, eateth and drinketh damnation to himself, not discerning the Lord's body. For this cause many are weak and sickly among you, and many sleep." (1 Corinthians 11:23-30). "Many sleep" means "many are dead."
Just as it's dangerous to have cursed items, it's also dangerous to make the mistake of being disrespectful to God in mishandling holy, sacred and consecrated things to Him. The Holy Bible and Holy Communion are among items we should never mishandle.
This is by no means an exhaustive study on holy objects. However, it does offer you the basics on the topic.

Copyright notice: This website and its content is copyright of © Heavenly Manna (HeavenlyManna.net) 2002-2016.

Comments/Comentarios:
Send Comments or a Private Message about One of Our Services / Envíe Comentarios o un Mensaje Privado acerca de nuestros servicios
Once comments reach 10, they close. IF YOU USE PROFANITY, WE WILL REJECT YOUR COMMENT AUTOMATICALLY.
We're a small team, please be patient as we review comments.
, Wikimedia Commons. Multiple crosses image - Wikimedia Commons -