Truth really can be stranger than fiction.
First Page - Now launched! All the stories are true, or based on real events. Unlimited reading for $4.99 / month. No downloads. Read on your phone, tablet or computer.
La verdad puede ser más extraña que la ficción.
First Page - ¡Ya está en marcha! Todas las historias son verídicas, o están basadas en hechos reales. Lectura ilimitada por $4.99 / mes. No hay que descargar nada. Lea en su teléfono, tableta u ordenador.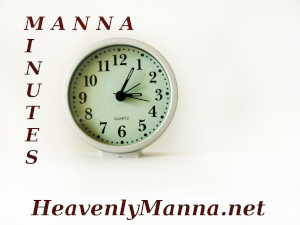 Manna Minutes Podcast: Eye-opening Bible study in less than five minutes! Access all episodes here.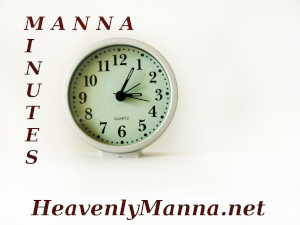 El podcast Manna Minutes: ¡Estudio bíblico que nos hace abrir los ojos en menos de cinco minutos! Acceda a todos los episodios aquí.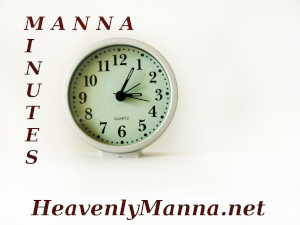 Manna Minutes Podcast Auf Deutsch: Augenöffnendes Bibelstudium in weniger als fünf Minuten! Alle Episoden finden Sie hier.

---
Is The Covid-19 Vaccine Mandate Of God? Or Is It Evil?
Did you know the Word of God (the Christian Bible) speaks directly against what governments are doing with Covid-19 vaccine mandates? Get the facts here
¿Viene de Dios el mandato de vacuna contra el Covid-19? O ¿acaso es malo?
¿Sabía que la Palabra de Dios (la Biblia cristiana) condena de manera directa lo que los gobiernos están haciendo a través de los mandatos de vacuna contra el Covid-19? Obtenga los hechos aquí.
---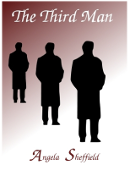 Was There A Curse On Helen's Romantic Life?
The Third Man by Angela Sheffield is based on a true story. Read chapter one now!
---
Should A Christian Practice Yoga Or Pilates? The Shocking Truth
Perhaps you practice yoga for health reasons, or to reduce stress. But, do you really know the diabolical goal of any form or style of yoga, including pilates? Get your answers here
La verdad espeluznante sobre el yoga revelada por la Biblia cristiana
Quizás practiques yoga por motivos de salud o para reducir el estrés. Pero, ¿realmente conoces el objetivo diabólico de cualquier forma o estilo de yoga, incluido el pilates? Obten tus respuestas aquí.
---
Communicating With The Dead: Learn The Shocking Truth
The spirit you think is mom, dad, or some other loved one from beyond the grave is NOT your loved one. But, what about the "proof" that the living can indeed talk to the dead? Let God's Word open your eyes to a deception that is pure evil. Read Spirits Of The Deceased
Comunicarse con los muertos: La impactante verdad
El espíritu que parece ser tu madre, padre o algún otro ser querido tuyo desde el más allá NO es tu ser querido. Pero, ¿qué hay de "la prueba" de que los vivos pueden comunicarse con los muertos? Permite que la Palabra de Dios te abra los ojos para que veas el engaño que es de la maldad pura. Te invitamos a leer ¿Están los muertos entre los vivos?
View Content By Specific Category
---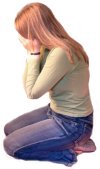 Help me with my unruly teenager!
Contact one of our nationally certified Christian life coaches who specializes in working with at-risk youth. Tell me more!
---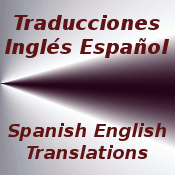 ---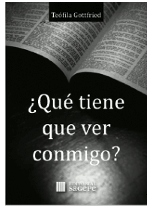 ¿Qué tiene que ver conmigo? por Teófila Gottfried
Lo que leemos en la Biblia tiene que ver con todos los seres humanos, sean cristianos o judíos, ateos o agnósticos, budistas, musulmanes o adherentes a alguna de las filosofías o nuevas religiones que surgen en el mundo. ¿Por qué? Ver mayor información sobre este interesante libro.
---
The Stoning of Achan's Children: Questionning the Fairness of God

Usually when Christians think of Joshua and the battle of Jericho, they tend to focus on the great victory. However, right after that miraculous victory, there was a very sad event that cost around thirty-six men their lives...an event that could have been avoided. In a nutshell, Israel had been warned against taking cursed items into their possession, which would bring trouble upon the camp. Among those forbidden and cursed items were valuable objects, some of which a man named Achan took for himself. Joshua warned, "...Keep yourselves from the accursed thing, lest ye make yourselves accursed when ye take of the accursed thing, and make the camp of Israel a curse, and trouble it." (Joshua 6:18).

Perhaps not everyone in the camp realized that bringing a curse upon themselves could--and did--result in the death of many. We read, "Achan...took of the accursed thing. And the anger of the Lord was kindled against the children of Israel." (Joshua 7:1). We've just read that Achan is the one who took cursed items, but that the Lord's anger was kindled against the children (plural) of Israel. Only one man took cursed items, but the whole camp of Israel came under a curse. And what happened when the Lord's anger was kindled? Answer: He was not with them in the next battle as evidenced in Joshua 7:5-6, which tells us, "The men of Ai smote of them about thirty and six men, for they chased them from before the gate even unto Shebarim, and smote them in the going down. Wherefore the hearts of the people melted, and became as water. And Joshua rent his clothes, and fell to the earth upon his face before the ark of the Lord..."

"Smote" means killed. The men of Ai killed around thirty-six men of the Israeli army. What a shocking disappointment...mixed with terror and confusion regarding why God was not with them in the battle for land He had promised them. Joshua--knowing how prone to sin the people were--should have inquired of the Lord before going into the next battle, because it was imperative that God be with them to prevent loss of life. Nevertheless, that is not what he did. Now then, about thirty-six men are dead at this point, because one man--Achan--chose to disobey, and take cursed items. If we keep reading in chapter seven of Joshua, we see that the Lord reveals that there are cursed items within the camp. We find out that Achan's sin is discovered, and he is dealt with. But in ridding the camp of the curse, not only does Achan die, his sons and daughters die with him...though they are not the ones who took the cursed items. We read, "Joshua and all Israel with him, took Achan the son of Zerah, and the silver, and the garment, and the wedge of gold, and his sons, and his daughter, and his oxen, and his asses, and his sheep, and his tent, and all that he had. And they brought them unto the valley of Achor. And Joshua said, Why hast thou troubled us? The Lord shall trouble thee this day. And all Israel stoned him with stones, and burned them with fire, after they had stoned them with stones." (Joshua 7:24-25).

A number of very troubling questions arise when we think of this real-life event. Why didn't God spare those approximately thirty-six men who had not taken cursed items, nor knew that Achan had taken them? Why did Achan's sons and daughters have to die for the wrong he chose to do? If that's the case, how does that line up with the Bible telling us that each person is put to death for his own sins, not someone else's? Deuteronomy 24:16 says, "The fathers shall not be put to death for the children, neither shall the children be put to death for the fathers. Every man shall be put to death for his OWN sin."

The Mystery of Solidarity in The Bible
If we say that the men who lost their lives in the battle against Ai, and the sons and daughters of Achan were put to death for the sins of Achan, we show that we have not understood a vital truth that's at work in this situation. It is called solidarity...unity. Understanding what is going on, and why it's going on are two different things. Let's just first look at what is going on. We will then ask why is that the case.
Joshua had already warned, "...Keep yourselves from the accursed thing, lest ye make yourselves accursed...and make the camp of Israel a curse..." (Joshua 6:18). This scripture shows that if one or more persons take cursed items into their possession, it not only brings a curse on them, but also upon the entire camp. Solidarity. The entire nation as a whole. What one does affects the whole. When Achan disobeyed, and took cursed items, he brought a curse upon all Israel. His disobedience greatly troubled everyone. Of course the Lord saw who the culprit was. He saw that it was Achan. But when He responds to Joshua's clamor after their defeat in the battle of Ai, we read, "The Lord said unto Joshua, Get thee up. Wherefore liest thou thus upon thy face? Israel hath sinned...for they have even taken of the accursed thing...and they have put it even among their own stuff. Therefore the children of Israel could not stand before their enemies..." (Joshua 7:10-12).
Note that though Achan is the one who took cursed items, God says, "Israel hath sinned." This lets us know that what Achan did went against all Israel...every member of the camp. Why? Because the many members of the nation are being treated like one. This solidarity "issue" that appears in God's dealings with man is probably one of the most difficult aspects of the Lord's ways with which we have to come to grips. In a way, everyone has been affected by at least one instance of this type of divine solidarity. When Adam sinned, he died spiritually. Translation: He acquired a sinful nature. That sinful nature was, and continues, to be passed to everyone born (Romans 5:12). There is no way to escape being born with a sinful nature...all because of what one man and one woman did. Solidarity. An unwanted and unpleasant connection with Adam. Toward the end of the seventh chapter of Romans, the apostle Paul teaches us that the cross is what delivers from the sin nature. However, that deliverance is--in a sense--a daily battle, which is why Paul said that he died DAILY (1 Corinthians 15:32). And Jesus said to take up our cross daily (Luke 9:23).
The men who died in the battle of Ai were NOT put to death for Achan's sins. They died because God was not with Israel in that battle due to the curse Achan's sin brought upon the camp. Because solidarity lumped everyone in the camp together, the consequences of sin fell on them all. They were victims. And we know the victims of the curse were not put to death for Achan's sins, because were that the case, the whole camp of Israel would have had to be punished with death. Yes, those men's lives were cut short. That does not mean their souls were lost. This is yet another solemn reminder that we should be ready to meet our Maker at any time.
Now then, before discussing the execution of Achan's sons and daughters, let's make a point on the possible reason for this type of solidarity that strikes some of us as strange, and--if we'll be honest--unfair. What do we learn from this type of solidarity? What is the central message? The core truth? This type of solidarity teaches us that truly no man is an island. We learn that what we do affects other people. That people are connected in some ways whether they want to be or not. This is why when it comes to things such as abortion, it is NOT a woman's choice. What she does with her body directly affects someone else...the baby in her womb. Achan's animals that were stoned were all innocent victims.
But What About Achan's Sons and Daughters Who Were Put to Death?
We do not read that they took cursed items. So, why were they stoned? Their death is even more disturbing than the death of the men in battle...at least for some of us. Unlike the Israeli soldiers who died because God was not with Israel in the first of Ai, Achan's sons and daughters died execution style...as though they were just as guilty as Achan. Now then, to paint a scriptural picture of this situation, let's consider the facts that we do have. The Lord said that the individual who took cursed items was to be stoned, "he and all that he hath" (Joshua 7:15). Achan's sons and daughters would not have been married, in which case they would not be counted among "all that he hath." Why? Because the Lord said a man cleaves to his wife, and becomes one with her (Matthew 19:5). A son becomes the head of his own family, and the married daughter ceases to "belong" to her parents. So, the fact that Achan's sons and daughters were a part of what he had tells us they were considered a part of his household. As a part of his household, it is very possible they knew that he took forbidden items. Having such knowledge, but not divulging it, would make them guilty.
Let's just assume for a moment that they were guilty of not revealing what they knew. Is it fair to expect--if they were young children--that they would be brave enough to tell what their father had done? Not really. However, in light of what the Bible says about stoning, they would not have been little children. Every single passage in the Bible where someone is stoned, that person has reached an age of accountability. We know that youth can be held accountable, because Deuteronomy 21:18-21 speaks of stoning the stubborn and rebellious child. The one who won't obey his parents. Obviously that's a young person...young enough to still be under the authority of the parents. However, he is old enough to chose to be stubborn and rebellious. Therefore, he is accountable. In conclusion, we do not know the ages of Achan's sons and daughters. What we do know, however, is that we do not read anywhere in the Bible of anyone being stoned BEFORE reaching an age of accountability. Therefore, we see absolutely no biblical support for saying that Achan's children could have been very little kids. No. It does not go against scripture to say they were at least old enough to be held accountable.
Now then, even if those late teenagers or young unmarried adults knew what their father had done, would God really punish them so severely for not exposing Achan's sins? We believe that is possible. Let's look at how a child was dealt with in the book of Samuel. We read, "And the child Samuel ministered unto the Lord before Eli..." (1 Samuel 3:1). The third chapter of First Samuel lets us know Samuel was a child when he began ministering, and hearing the voice of God. One day, the Lord revealed something to the young Samuel concerning Eli...something bad. Therefore, he was afraid to tell Eli what he knew. Now lets look at the warning that was given to Samuel as a child. We read, "And Samuel feared to show Eli the vision. Then Eli called Samuel and said, Samuel, my son. And he answered, Here am I. And he said, What is the thing that the Lord hath said unto thee? I pray thee hide it not from me. God do so to thee, and more also, if thou hide anything from me of all the things that he said unto thee. And Samuel told him every whit, and hid nothing from him..." (1 Samuel 3:15-18).
When Eli told the child, "God do so to thee, and more also, if thou hide anything from me", that was the same as warning that child of the grave consequences he'd face if he didn't tell what he knew. It might sound harsh, but it is God's Word. And those who claim to have a solid understanding of the Bible should know that scripture instructs us to "behold the goodness AND SEVERITY of God." (Romans 11:22). If the righteous child Samuel would have been in trouble for hiding what he knew, why would we think Achan's sons and daughters would escape punishment if they knew what their father had done?
Now let's assume for a moment that Achan's children did NOT know of their father's sin. Would they have been doomed then? No. Not in light of what scripture reveals about God's character. In the twentieth chapter of Genesis, we read of when God told Abimelech in a dream that he was going to die for what he had done. The thing is, Abimelech had been deceived by Abraham and Sarah. Therefore, he "defended" himself even with God. In Genesis 20:3-5, we read, "God came to Abimelech in a dream by night, and said to him, Behold, thou art but a dead man for the woman which thou hast taken, for she is a man's wife. But Abimelech had not come near her, and he said, Lord, will thou slay also a righteous nation? Said he not unto me, She is my sister? And she, even she herself said, He is my brother. In the integrity of my heart and innocency of my hands have I done this." By reading the following verse, we learn that Abimelech's life was spared AFTER God had told him he was a dead man. If those sons and daughters of Achan were innocent in not knowing what their father had done, they could have defended themselves.
The conclusion is that solidarity is a hard truth to swallow. No one appreciates suffering consequences brought on by someone else's sinful actions. There is, however, one vital truth to keep in mind regarding solidarity in this sense: Just as we can be lumped together for bad, we can be lumped together for good. And just as we can be lumped together, we can also be severed from the lump. Rahab the harlot was severed from the lump of doomed Jericho when she chose to fear God, and hide the spies? Furthermore, her relatives were spared, not because of what they did, but because of what she did. One woman's actions was the salvation of others who did not take that action. And Ruth, the Moabitess, was lumped with the nation of Moab that were forbidden by God to enter the congregation of Israel. Nevertheless, Ruth was severed from Moab when she accepted the God of Israel as her God.

Copyright notice: This website and its content is copyright of © Heavenly Manna (HeavenlyManna.net) 2002-2016.

Comments/Comentarios:
Send Comments or a Private Message about One of Our Services / Envíe Comentarios o un Mensaje Privado acerca de nuestros servicios
Once comments reach 10, they close. IF YOU USE PROFANITY, WE WILL REJECT YOUR COMMENT AUTOMATICALLY.
We're a small team, please be patient as we review comments.
, Wikimedia Commons. Multiple crosses image - Wikimedia Commons -