---
Is The Covid-19 Vaccine Mandate Of God? Or Is It Evil?
Did you know the Word of God (the Christian Bible) speaks directly against what governments are doing with Covid-19 vaccine mandates? Get the facts here
¿Viene de Dios el mandato de vacuna contra el Covid-19? O ¿acaso es malo?
¿Sabía que la Palabra de Dios (la Biblia cristiana) condena de manera directa lo que los gobiernos están haciendo a través de los mandatos de vacuna contra el Covid-19? Obtenga los hechos aquí.
---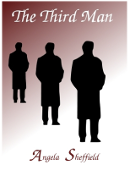 Was There A Curse On Helen's Romantic Life?
The Third Man by Angela Sheffield is based on a true story. Read chapter one now!
---
Should A Christian Practice Yoga Or Pilates? The Shocking Truth
Perhaps you practice yoga for health reasons, or to reduce stress. But, do you really know the diabolical goal of any form or style of yoga, including pilates? Get your answers here
La verdad espeluznante sobre el yoga revelada por la Biblia cristiana
Quizás practiques yoga por motivos de salud o para reducir el estrés. Pero, ¿realmente conoces el objetivo diabólico de cualquier forma o estilo de yoga, incluido el pilates? Obten tus respuestas aquí.
---
Communicating With The Dead: Learn The Shocking Truth
The spirit you think is mom, dad, or some other loved one from beyond the grave is NOT your loved one. But, what about the "proof" that the living can indeed talk to the dead? Let God's Word open your eyes to a deception that is pure evil. Read Spirits Of The Deceased
Comunicarse con los muertos: La impactante verdad
El espíritu que parece ser tu madre, padre o algún otro ser querido tuyo desde el más allá NO es tu ser querido. Pero, ¿qué hay de "la prueba" de que los vivos pueden comunicarse con los muertos? Permite que la Palabra de Dios te abra los ojos para que veas el engaño que es de la maldad pura. Te invitamos a leer ¿Están los muertos entre los vivos?
View Content By Specific Category
Christian Store Departments

Las experiencias cercanas a la muerte: ¿Qué dice la Biblia cristiana?
¡Véase un extracto de este libro que nos hace abrir los ojos!
---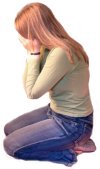 Help me with my unruly teenager!
Contact one of our nationally certified Christian life coaches who specializes in working with at-risk youth. Tell me more!
---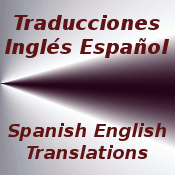 ---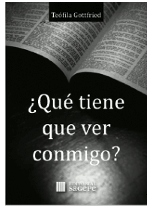 ¿Qué tiene que ver conmigo? por Teófila Gottfried
Lo que leemos en la Biblia tiene que ver con todos los seres humanos, sean cristianos o judíos, ateos o agnósticos, budistas, musulmanes o adherentes a alguna de las filosofías o nuevas religiones que surgen en el mundo. ¿Por qué? Ver mayor información sobre este interesante libro.
---
Entender la dimensión desconocida del mundo real: Revelaciones divinas
La Biblia cristiana de cobertura a cobertura trata sobre todo lo relacionado con la dimensión desconocida, también llamada la quinta dimensión. Más información aquí.
---
Historias paranormales verídicas: ¿Explica la Biblia cristiana la quinta dimensión?
---
---
Does Matthew 25:31-46 Tell Us We Can Earn Our Salvation Through Good Works?

We remember once when a man tried to convince us that simply by doing the works of charity we see in the passage of St. Matthew 25, verses 31 to 40, that we can earn salvation. Granted, it does appear, at first glance, that the man is right. But, there is more to it, as we shall soon see. Let's get into the study. We read, "When the Son of man shall come in his glory, and all the holy angels with him, then shall he sit upon the throne of his glory. And before him shall be gathered all nations. And he shall separate them one from another, as a shepherd divideth his sheep from the goats. He shall set the sheep on his right hand, but the goats on the left. Then shall the King say unto them on his right hand, Come, ye blessed of my Father, inherit the kingdom prepared for you from the foundation of the world. For I was an hungered, and ye gave me meat. I was thirsty, and ye gave me drink. I was a stranger, and ye took me in. Naked, and ye clothed me. I was sick, and ye visited me. I was in prison, and ye came unto me. Then shall the righteous answer him, saying, Lord, when saw we thee an hungered, and fed thee? or thirsty, and gave thee drink? When saw we thee a stranger, and took thee in? or naked, and clothed thee? Or when saw we thee sick, or in prison, and came unto thee? And the King shall answer and say unto them, Verily I say unto you, Inasmuch as ye have done it unto one of the least of these my BRETHREN, ye have done it unto me." (St. Matthew 25:31-40)

If we take a closer look at this passage, we notice that in verse 40 (the last verse we read) that Jesus lets us know that the works of charity were done for His BRETHREN. That is very important to keep in mind. Now then, we should understand to whom Jesus referred when He spoke of His brethren. We must not overlook this point. We invite you to go with us to the Scripture of St. Mark 3:35 where Christ says, "Whosoever shall do the will of God, the same is my brother..."

So there we have it. Christ is specifically speaking about feeding, giving drink, clothes and lodging; visiting and serving His brethren, not just people in general. And remember, His brethren are those who do the will of the Father. Those who do not do the Father's will are not the King's brethren. Yes, there is a difference. Because there are some people who will help Muslims, Hindus, Buddhists, atheists; but they hate the followers of Christ. Are we to think that people who won't serve the King's brethren are going to spend eternity with the King? No, they will not. Now let's take a look at the passage of St. Matthew 25:41-46, which tells us what the King will say to the people on His left. We read: "Then shall he say also unto them on the left hand, Depart from me, ye cursed, into everlasting fire, prepared for the devil and his angels. For I was an hungered, and ye gave me no meat. I was thirsty, and ye gave me no drink. I was a stranger, and ye took me not in; naked, and ye clothed me not; sick, and in prison, and ye visited me not. Then shall they also answer him, saying, Lord, when saw we thee an hungered, or athirst, or a stranger, or naked, or sick, or in prison, and did not minister unto thee? Then shall he answer them, saying, Verily I say unto you, Inasmuch as ye did it not to one of the least of these, ye did it not to me. And these shall go away into everlasting punishment. But the righteous into life eternal."

Who's to say whether the people represented by the goats on the King's left didn't do charity work among non-Christians? The Lord doesn't say they didn't. Christ only says that they did not help His brethren. He doesn't say they didn't help people in general. Is Jesus saying that we'll go into everlasting punishment if we fail to do charity work among His brethren? Among those who do the Father's will, in other words? No, that is not what He's saying. We are mistaken if we think we can earn heaven through charity work, even charity among true followers of Christ. That's because we are saved by grace, not by works (See Ephesians 2:8). What then are we to think about the passages we've just read? Don't they appear to be saying we can indeed earn salvation by serving Jesus' brethren? Don't they appear to be saying that we'll go to eternal punishment if we refuse to serve Jesus' brethren? What are we to think about these passages? Although the Lord does not say it here in these passages of St. Matthew 25, His Word teaches us that the goats to His left were cursed, because they had no love in their hearts. Not because they didn't serve the King's brethren. Many of Jesus' brethren live in abject poverty. They have nothing with which to help the brethren of Christ. Are we to think they're going to be rejected by Christ in the day of judgment, because they were too poor to help? Certainly not. Even doing much charity work without LOVE, carries no weight with the Lord as far as personal salvation. We know this because of what 1 Corinthians 13:3 says. We read, "Though I bestow all my goods to feed the poor, and though I give my body to be burned, and have not charity (love), it profiteth me nothing."

So, it's not about doing charity work for the sole purpose of being in right standing with God. It's about being filled with the love of Christ, which will compel us to do works approved by God among Christ's brethren as well as among unbelievers.

Recommended Christian Books and Bible Studies
God Said: Jacob Have I love and Esau have I Hated: The Mystery of Predestination in Romans
True Paranormal Stories: Does the Christian Bible Explain the Fifth Dimension?
Spanish English Bilingual Bible Study and Sunday School Lessons
---
Donations / Donaciones
(Please scroll down for English) Si este contenido te ha resultado útil, y te gustaría ayudarnos a llegar a más gente con el evangelio, puedes colaborar con nostros por:
1. Recomendar este contenido a tus familiares, amigos y conocidos compartiendo el enlace en redes sociales, otras webs y blogs, y por correo electrónico. 2. Hacer una donación de cualquier cantidad. 3. Orar para que Dios siga bendiciendo esta obra. 4. Comprar en nuestra tienda.
Además de publicar cientos de artículos cristianos que tratan sobre una gran variedad de temas difíciles desde el punto de vista bíblico, traducimos a otros cuatros idiomas. Y damos clases de Biblia gratuitas. También respondemos las preguntas personales de nuestros visitantes.

ENGLISH:
If you've found this content helpful, and would like to help us reach more people with the gospel, you can do so in the following ways:
1. Recommend this content to your family, friends and acquaintanes by sharing the link on social media, other websites and blogs, and by e-mail. 2. Make a donation of any amount. 3. Pray God continues to bless this work. 4. Purchase from our store.
In addition to publishing hundreds of Christian articles that deal with a large variety of difficult questions from the biblical point of view, we translate to four additional langauges. And we conduct free Bible classes. We also personally respond to our visitors' inquiries and questions.
International Bible Study by Zoom

Study the Bible with us no matter where you live. More information here.
Estudio bíblico internacional por Zoom

Estudiad la Biblia con nosotros no importa dónde viváis. Más información.
Este sitio web y su contenido tienen derechos de autor a nombre de Heavenly Manna - @ Heavenly Manna (HeavenlyManna.net) 2002-2016.
Comments/Comentarios:
Send Comments or a Private Message about One of Our Services / Envíe Comentarios o un Mensaje Privado acerca de nuestros servicios
El envío de comentarios admite un máximo de 10. Superada esa cantidad, el sistema cierra la recepción. NO UTILICE LENGUAJE PROCAZ NI PROFANO. Somos un equipo pequeño. Por favor, tenga paciencia mientras revisamos comentarios. Los mensajes privados acerca de nuestros servicios tienen prioridad.
, Wikimedia Commons. Multiple crosses image - Wikimedia Commons -