Truth really can be stranger than fiction.
First Page - Now launched! All the stories are true, or based on real events. Unlimited reading for $4.99 / month. No downloads. Read on your phone, tablet or computer.
La verdad puede ser más extraña que la ficción.
First Page - ¡Ya está en marcha! Todas las historias son verídicas, o están basadas en hechos reales. Lectura ilimitada por $4.99 / mes. No hay que descargar nada. Lea en su teléfono, tableta u ordenador.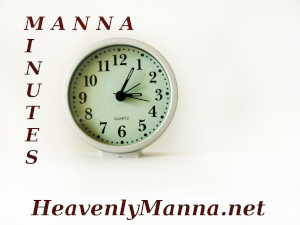 Manna Minutes Podcast: Eye-opening Bible study in less than five minutes! Access all episodes here.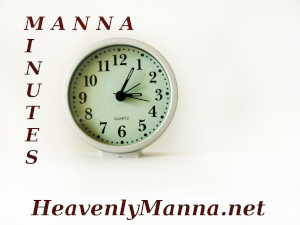 El podcast Manna Minutes: ¡Estudio bíblico que nos hace abrir los ojos en menos de cinco minutos! Acceda a todos los episodios aquí.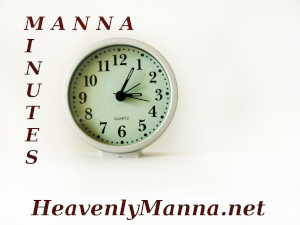 Manna Minutes Podcast Auf Deutsch: Augenöffnendes Bibelstudium in weniger als fünf Minuten! Alle Episoden finden Sie hier.

---
Is The Covid-19 Vaccine Mandate Of God? Or Is It Evil?
Did you know the Word of God (the Christian Bible) speaks directly against what governments are doing with Covid-19 vaccine mandates? Get the facts here
¿Viene de Dios el mandato de vacuna contra el Covid-19? O ¿acaso es malo?
¿Sabía que la Palabra de Dios (la Biblia cristiana) condena de manera directa lo que los gobiernos están haciendo a través de los mandatos de vacuna contra el Covid-19? Obtenga los hechos aquí.
---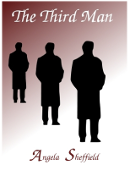 Was There A Curse On Helen's Romantic Life?
The Third Man by Angela Sheffield is based on a true story. Read chapter one now!
---
Should A Christian Practice Yoga Or Pilates? The Shocking Truth
Perhaps you practice yoga for health reasons, or to reduce stress. But, do you really know the diabolical goal of any form or style of yoga, including pilates? Get your answers here
La verdad espeluznante sobre el yoga revelada por la Biblia cristiana
Quizás practiques yoga por motivos de salud o para reducir el estrés. Pero, ¿realmente conoces el objetivo diabólico de cualquier forma o estilo de yoga, incluido el pilates? Obten tus respuestas aquí.
---
Communicating With The Dead: Learn The Shocking Truth
The spirit you think is mom, dad, or some other loved one from beyond the grave is NOT your loved one. But, what about the "proof" that the living can indeed talk to the dead? Let God's Word open your eyes to a deception that is pure evil. Read Spirits Of The Deceased
Comunicarse con los muertos: La impactante verdad
El espíritu que parece ser tu madre, padre o algún otro ser querido tuyo desde el más allá NO es tu ser querido. Pero, ¿qué hay de "la prueba" de que los vivos pueden comunicarse con los muertos? Permite que la Palabra de Dios te abra los ojos para que veas el engaño que es de la maldad pura. Te invitamos a leer ¿Están los muertos entre los vivos?
View Content By Specific Category
---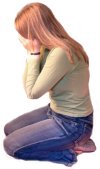 Help me with my unruly teenager!
Contact one of our nationally certified Christian life coaches who specializes in working with at-risk youth. Tell me more!
---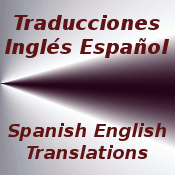 ---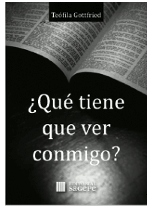 ¿Qué tiene que ver conmigo? por Teófila Gottfried
Lo que leemos en la Biblia tiene que ver con todos los seres humanos, sean cristianos o judíos, ateos o agnósticos, budistas, musulmanes o adherentes a alguna de las filosofías o nuevas religiones que surgen en el mundo. ¿Por qué? Ver mayor información sobre este interesante libro.
---
Do Lost Souls Spend Eternity in Hell?

Many Christians have been taught by their pastors and other teachers in their church that souls are eternal. Therefore, lost souls must spend eternity in hell and torment, just as the righteous will spend eternity in paradise in heaven. Other believers, however, have started to question whether lost souls will suffer torment in hell forever. Questioning whether cursed souls who choose to reject Jesus as Lord and Savior is not an attempt to find scriptural support for doubting whether all souls are eternal. We simply need to understand what the Bible does and does not say, whether we like it or not. As you read this article, keep in mind that we are maintaining a position of neutrality, causing you to reflect. We seek only to present scriptures you may not have considered when questioning whether there will be weeping and gnashing of teeth in hell for eternity. Immediately after presenting scriptures used to back one view, we'll present scriptures used to back one view, we'll present scriptures from the same Christian Bible used to back the opposite view. And, at the end of this content we invite you to share your comments.

Are Souls Eternal?
One argument in favor of teaching that lost souls will spend eternity in hell is the belief that all souls are eternal. Scriptures that can be used to support this belief include the following:
"I know that whatsoever God doeth, it shall be forever" (Ecclesiastes 3:14.
God is the Creator of the soul. Doesn't then this scripture we just read translate into "a man's soul is eternal"? God created the soul, so souls must exist forever. Right?
However, let us consider the scripture of Matthew 10:28, which says, "Fear not them which kill the body, but are not able to kill the soul. But rather fear him which is able to destroy both soul and body in hell."
Although Ecclesiastes 3:14 says that what God does is forever, Matthew 10:28 warns that we are to fear God who is able to destroy soul and body in hell. Wouldn't "destroy" denote the death of the soul? Ecclesiastes says what God does will be forever. Couldn't that mean that if He destroys the soul in hell, that destruction will be forever?
Everlasting Fire Prepared for the Devil
Matthew 25:41 is another scripture often quoted in support of the teachings that lost souls will spend eternity in hell. We read, "Then shall he say also unto them on the left hand, Depart from me, ye cursed, into everlasting fire, prepared for the devil and his angels."
The fire is everlasting, but does that mean the cursed souls will burn forever in that everlasting fire? An argument against believing that souls will suffer eternally is the fact that the lake of fire was not prepared for man, but rather for the devil and his angels, as scripture says. With that said, let's jump to the scripture of Revelation 20:10, which tells us in no uncertain terms that the devil and the beast will definitely be tormented forever and ever.
"And the devil that deceived them was cast into the lake of fire and brimstone, where the beast and the false prophet are, and shall be tormented day and night forever and ever" (Revelation 20:10).
Notice that scripture does not say, "...where the beast, the false prophet and all lost souls are." The writers of the scriptures were very thorough in their statements. Is there a reason why it sounds like only the beast and false prophet are in the lake of fire at the time Satan is cast in? Have the lost souls who went to hell burned up by this point? If so, there is no eternity in hell for them. Right?
Different Degrees of Punishment
The Christian Bible makes it plain that as there are different levels of reward in heaven, there are different levels of punishment. There are different sentences.
We read, "The Son of man shall come in the glory of his Father with his angels. And then he shall reward every man according to his works" (Matthew 16:27).
We also read about how the Lord will deal with His servants who turn wicked. We read, "The Lord will come...and cut him in sunder, and will appoint him his portion with the unbelievers. That servant which knew his lord's will and prepared not himself, neither did according to his will, shall be beaten with many stripes. But he that knew not, and did commit things worthy of stripes, shall be beaten with few stripes" (Luke 12:46-48).
If people are rewarded and punished according to their good or evil works, it's logical to ask how could it be that all lost souls will spend eternity in hell? Not all souls did the same evil.
The Smoke of their Torment
Some who have said lost souls do not spend eternity in hell refer to Revelation 14:11, reminding that the scripture says, "And the smoke of their torment ascendeth up forever and ever." Their theory is that smoke is seen after something has burned up. But that's not true. Smoke can be seen as something burns. What's more is there's more to that scripture. We read, "And the smoke of their torment ascendeth up forever and ever. And they have no rest day nor night who worship the beast and his image, and whosoever receiveth the mark of his name" (Revelation 14:11).
Once something has burned up, smoke will cease to be seen. But we've just read that the smoke will ascend for eternity. We also read that the people who worshiped the beast and his image, and those who received the mark of his name "have no rest day nor night." This does indeed sound like they spend eternity in hell fire prepared for the devil and his angels.
Even if we say just because Revelation 14:11 appears to be telling us that people who take the mark and worship the beast will spend eternity in hell, does that go for every other lost soul? What does the Bible say about other sinners who didn't necessarily take the mark of the beast? We read, "The fearful, and the unbelieving, and the abominable, and murderers, and whoremongers, and sorcerers, and idolaters, and all liars shall have their part in the lake which burneth with fire and brimstone" (Revelation 21:8).
Should we say that "their part in the lake" translates to "eternity in hell"? Probably not. However, it also doesn't translate to saying that they will be destroyed after a period of time. Each person in prison has his or her part in that prison. Some will be executed. Others will spend the rest of their natural life there. Others will be released after a period of time.
We should not search the scriptures hoping to find "evidence" that lost souls spend eternity in hell. Nor should we hope to find that there is no eternal torment. Satan and the beast will definitely suffer eternally.
For the sake of supposition, let's say for a moment that the wicked who don't take the mark of the beast will eventually burn up in hell. Even if that were true, would that cause some people to adopt a loose and lax attitude regarding punishment in hell? Unfortunately, it probably would. And that would be most foolish. There is a reason why Jesus issued such a solemn warning about hell. The Lord tells us that rather than risk going to hell, we'd do better to pluck our eye out and cut our hand off. "For it is profitable for thee that one of thy members should perish and not that thy whole body should be cast into hell" (Matthew 5:29-30).
Watch This Bible Based Sermon on Hell

Copyright notice: This website and its content is copyright of © Heavenly Manna (HeavenlyManna.net) 2002-2016.

Comments/Comentarios:
We can know that souls do suffer and burn in hell for eternity because:

1. Souls are eternal. Genesis 2:7 says that God breathed into man the breath of His own life. God is eternal, so the soul of man is eternal. And, the soul was made in God's image, therefore it is eternal. Genesis 1:26 says God said, "Let Us make man in Our image, according to Our likeness."

2. In Matthew 16:24-26 Jesus' words underscore that what happens to the soul is much more important (reference to duration?) than what happens to the body.

3. Ecclesiastes 12:7 says the immaterial (the soul) returns to God who is eternal.

4. Regarding Matthew 10:28, "destroy" in the sense of punish.

5. Levels of punishment: I am familiar with the degrees of glory in heaven. Paul writes about that too. But I am not familiar with the concept of degrees of suffering in hell.
by: Anonymous Pastor
Posted on 2018-05-12 09:59:09
---
To: Anonymous Pastor

If we look at Genesis 2:7 as proof that the soul is eternal, simply because it is the breath of God who is eternal, we could also say souls are little gods. With that logic we could attribute creation power to souls. We could attribute all the attributes of the One who breathed into man to the souls He created...but we would be so wrong if we applied that logic.

Yes, in Matthew 16:24-26, we see Jesus teaching that what happens to the soul is much more important than what happens to the body. But that does not automatically translate to eternity in hell. If a person was sentenced to 10,000 years in hell, that would still make the soul immensely more important than the body...but not necessarily eternal.

Matthew 10:28 - If "destroy" signifies punishment, why was the word "punishment" not used? In other passages where "destroy" is used, it means destroy. Why would it mean punishment only in Mat. 10:28?

2 Corinthians and Revelation 20:12 speak of being rewarded in the afterlife according to one's works, whether good or evil. If every lost soul burns forever in hell, how then are they punished according to their works? Not all have the same evil works.

Again, we're NOT saying souls do not burn forever in hell, just that these are legitimate questions for which even seminary trained pastors are not providing answers.
by: Heavenly Manna
Posted on 2018-05-12 10:12:24
---
Send Comments or a Private Message about One of Our Services / Envíe Comentarios o un Mensaje Privado acerca de nuestros servicios
Once comments reach 10, they close. IF YOU USE PROFANITY, WE WILL REJECT YOUR COMMENT AUTOMATICALLY.
We're a small team, please be patient as we review comments.
, Wikimedia Commons. Multiple crosses image - Wikimedia Commons -