Truth really can be stranger than fiction.
First Page - Now launched! All the stories are true, or based on real events. Unlimited reading for $4.99 / month. No downloads. Read on your phone, tablet or computer.
La verdad puede ser más extraña que la ficción.
First Page - ¡Ya está en marcha! Todas las historias son verídicas, o están basadas en hechos reales. Lectura ilimitada por $4.99 / mes. No hay que descargar nada. Lea en su teléfono, tableta u ordenador.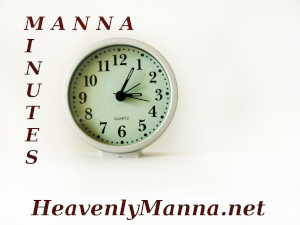 Manna Minutes Podcast: Eye-opening Bible study in less than five minutes! Access all episodes here.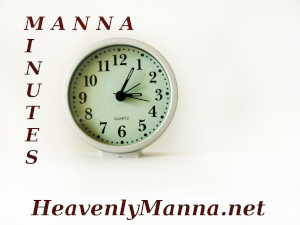 El podcast Manna Minutes: ¡Estudio bíblico que nos hace abrir los ojos en menos de cinco minutos! Acceda a todos los episodios aquí.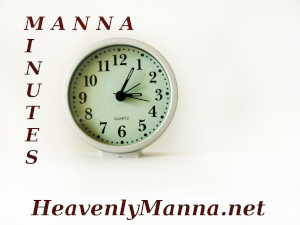 Manna Minutes Podcast Auf Deutsch: Augenöffnendes Bibelstudium in weniger als fünf Minuten! Alle Episoden finden Sie hier.

---
Is The Covid-19 Vaccine Mandate Of God? Or Is It Evil?
Did you know the Word of God (the Christian Bible) speaks directly against what governments are doing with Covid-19 vaccine mandates? Get the facts here
¿Viene de Dios el mandato de vacuna contra el Covid-19? O ¿acaso es malo?
¿Sabía que la Palabra de Dios (la Biblia cristiana) condena de manera directa lo que los gobiernos están haciendo a través de los mandatos de vacuna contra el Covid-19? Obtenga los hechos aquí.
---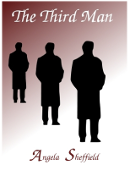 Was There A Curse On Helen's Romantic Life?
The Third Man by Angela Sheffield is based on a true story. Read chapter one now!
---
Should A Christian Practice Yoga Or Pilates? The Shocking Truth
Perhaps you practice yoga for health reasons, or to reduce stress. But, do you really know the diabolical goal of any form or style of yoga, including pilates? Get your answers here
La verdad espeluznante sobre el yoga revelada por la Biblia cristiana
Quizás practiques yoga por motivos de salud o para reducir el estrés. Pero, ¿realmente conoces el objetivo diabólico de cualquier forma o estilo de yoga, incluido el pilates? Obten tus respuestas aquí.
---
Communicating With The Dead: Learn The Shocking Truth
The spirit you think is mom, dad, or some other loved one from beyond the grave is NOT your loved one. But, what about the "proof" that the living can indeed talk to the dead? Let God's Word open your eyes to a deception that is pure evil. Read Spirits Of The Deceased
Comunicarse con los muertos: La impactante verdad
El espíritu que parece ser tu madre, padre o algún otro ser querido tuyo desde el más allá NO es tu ser querido. Pero, ¿qué hay de "la prueba" de que los vivos pueden comunicarse con los muertos? Permite que la Palabra de Dios te abra los ojos para que veas el engaño que es de la maldad pura. Te invitamos a leer ¿Están los muertos entre los vivos?
View Content By Specific Category
---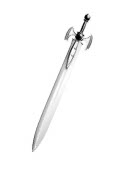 Capital Punishment Is Sanctioned By The Bible
Christians and believers in the Bible, the Word of God calls for the death penalty for first degree murder, rape, and other acts of violence. The Bible tells us to behold the goodness AND the severity of God whose Word--including in the New Testament--does NOT speak against capital punishment Read the scriptural proof now.
La Biblia sanciona la pena capital
Cristianos y creyentes en la Biblia, la Palabra de Dios pide la pena de muerte para el asesinato en primer grado, la violación y otros actos de violencia. La Biblia nos dice que contemplemos la bondad Y la severidad de Dios, cuya Palabra -incluso en el Nuevo Testamento- NO habla en contra de la pena capital. Lea ahora la prueba bíblica.
---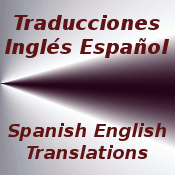 ---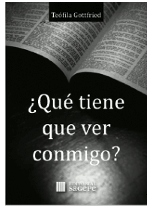 ¿Qué tiene que ver conmigo? por Teófila Gottfried
Lo que leemos en la Biblia tiene que ver con todos los seres humanos, sean cristianos o judíos, ateos o agnósticos, budistas, musulmanes o adherentes a alguna de las filosofías o nuevas religiones que surgen en el mundo. ¿Por qué? Ver mayor información sobre este interesante libro.
---
Frustrated With the Modern Church? Do You Long to Return to the Old Fashioned Church?

Old Fashioned Church and the Modern Church: Which Is Biblical?
The short answer to this question is: Both old fashioned churches with that "old time religion" as well as the modern church can be biblical and Spirit-filled—just like both can be spiritually sick, lifeless, and empty in the literal and figurative sense. However, when "old time religion" was commonplace in the church, the world—at least the western hemishphere--was a much safer place to live than it is today. Jesus said His followers are the ones in whom the only true light in the world dwells. He is that light that can never grow dim. Therefore, it is the carriers of that light who are not carrying as much light as they used to, which is evidenced by a world so dark people can't see their spiritual hand in front of their spiritual face. The correct response is not to get angry or defensive when we hear the truth, but rather to do what the Bible tells every believer to do: "Let a man examine himself" (1 Cor. 11:28).
Some Reasons Why Even Believers Have Stopped Attending the Modern Church
Let's take a look at some of the reasons for which even believers will not go to the modern church.This is certainly not an exhaustive list, but it covers a wide range of legitimate complaints of many who are frustrated with the church, and who yearn to return to the old fashioned church and "old time religion."
1. "The music is deafening". Just because a person converts to Christ, he does not miraculously receive supernatural ear drums. Destroying our hearing and that of little children forced to attend services is not of God.
2. "Children are allowed to disrupt the service." When this is brought to the attention of the leaders, the response is, "If we separate the children, they won't learn how to have church." Do we ever stop to think that when you allow children to talk, scream, run, jump, and play; the only thing they're learning is to be disrespectful to God's house. When we try to "include" them in the service by having them repeat prayers that might not come from their heart, or sing songs they don't even understand; we're simply manipulating them. More and more believers are shocked to learn that many children who attend so-called Christian programs are never even taught who Adam and Eve were!
3. "Praise and worship is virtually lifeless." This is the result of several possible problems. Some have the erroneous belief that in order to be reverent to God, you must sit or stand stiff, and keep quiet. Also, many cannot follow the melody of the songs chosen exclusively by the worship team. Is it by design that songs with a "simple" beat to which people can clap their hands and sing along are hardly ever or never chosen? In other churches, all songs chosen are sung according to the hymnal. What about the people who don't read music? How do you clap your hands, or even raise them when you have to hold a book every time you praise? Do we never consider the example of when Paul and Silas sang and made their own music while in prison? (Acts 16:25-26) Do we not read how powerfully the Spirit of God came to inhabit these praises? We don't see such a moving of the Holy Ghost with all the blasting instruments, hymnals, lights, and sound systems we have in the modern church. Many old fashioned churches, particularly African American and Latin ones, made music without sophisticated sound systems, sheet music, and hymnals. If we don't know how to be spontaneous in praise, perhaps it's high time we learn. When God crashed the marine waters down on the Egyptians, Miriam and the other women led Israel in praise—without grabbing a hymnal, sheet music, or even attending rehearsal (Exodus 14:26-15:1-21). Remember, the things the saints of God did in the Bible were written for our example. Let us learn to follow those examples.
4. "There's respect of persons." This was a problem in the old fashioned churches, and it continues to be a problem in the modern church. Sadly, many "second class" members of the church receive more respect from people who don't claim to know Christ. Among those who have a long history of being slighted in the church are the economically disadvantaged, the physically challenged, single parents, singles without children. Though the sin of respect of persons has been around since the early church, that is no escuse not to preach against it, and to practice what we preach.
5. "Sound biblical teaching does not go forth. And men and women do not need to be separated during Bible study!" Many want to be Christian leaders and hold a missionary or minister license without dedicating themselves to the study of God's Word, and without diligently seeking the Lord for understanding. People have real problems and legitimate questions to which they should be offered sound biblical answers. Sadly, not only are they not being given biblical answers, they are often being misguided. Granted, each person has a responsibility to seek for himself. However, if we're all to just find our own answers, why are there pastors and ministers and missionaries? Simply to collect tithes? To say that you hold ordination? Also, as Christians, we should be trained to defend the faith we follow instead of keeping quiet for fear we cannot answer the questions of atheists, Muslims, New agers, etc.
6. "Now lay me down to sleep prayers don't cut it." Christians claim we have the love of Christ dwelling in us. However, most people would never guess that if they considered the prayers that never go up for people who are suffering, and wonder why many Christians only pray for their own family, friends, and the important people of their specific church. Where are the fervent prayers and supplications for the persecuted church in nations where the gospel is restricted, abused children, innocent prisoners, victims of childhood ritualistic abuse, victims of the sex trade, etc. True concern and Christian love isn't throwing a list together of all the suffering people we can think of, and then rattling them off in a prayer just to discharge a duty. If we will not love innocent victims of evil, how can we ever expect to love our enemies?
7. "There's no discipline in the church." When a brother or sister, or even someone who is pretending to be a brother or sister behaves unseemly with another believer, ignoring the problem is not what Christ told us to do. The apostle Paul taught the church to exercise discipline within the church. Brethren need to be held accountable when they allow themselves to be influenced by the devil. Smoothing over ugly behaviour is not of God. The Bible plainly lets us know there are times when a brother or sister must be rebuked.
8. "Pride and arrogance." Many Christians, especially leaders, are full o pride and arrogance—often without reason. Let us open our eyes and observe what is done and what is not done, instead of being deceived by the words of those who feign humility. Some pastors have denied teaching opportunities to one or more of their members who has a greater understanding of the scriptures than they do in general or on a specific topic. This was a problem in old fashioned churches, and it remains a problem in the modern church.
9. "T-shirts, shorts, and tennis shoes on Sunday?" The scriptures do not command us to dress elegantly when attending church. However, there's a correlation between relaxing in our physical attire and relaxing in our spiritual attire. We would not get married in a church dressed any old way. Why? Because it's a celebration. It's a big deal. It's an elegant event. Is not praising and worshiping God in His house a celebration of the gift of His Son? Is it not a big deal to us? Is it not an elegant event? We go to church to worship and praise God for our eternal life in Jesus, yet we dress like we're going to the park. Ironically, we celebrate death with more respect in our dress. Do we not dress up when we go to funerals? We even dress the corpse up in the casket to be buried six feet under. But we see no need to dress up to praise and worship Jesus in celebration of our life in Him? In the old fashioned church, people were taught we can even show respect and disrespect in our attire.
10. "Please preach God's Word without prejudice and bias!" The Word of God is for everyone, regardless of race, age, marital status, physical handicap, economic condition, educational level, and past sins. Being led by God during the preparation of your sermon or Bible study is one thing. Preparing your message to emphasize certain scriptures in order to target certain individuals or groups of people, however, is something totally different. For example, we don't emphasize the sin of fornication to singles, nor the sin of adultery to married couples whose marriage is on the rocks.
11. "The churches of Revelation are the churches of today." Jesus, after telling the church in Pergamos the things with which He was pleased, proceeded to say, "But I have a few things against thee, because thou hast there them that hold the doctrine of Balaam who taught Balak to cast a stumbling block before the children of Israel... So hast thou also them that hold the doctrine of the Nicolaitans, which things I hate. Repent, or I will...fight against them." (Rev. 2:14-16).
In many modern churches people are invited to believe whatever they want about Jesus. When they say Christ is a personal Savior, they even include creating your own tailor-made Christ who doesn't have to be the divine Son of God nor the only salvation for lost mankind. That is a doctrine of devils. How can followers of the doctrine of Christ worship with followers of doctrines of the archenemy of Christ.?
12. "Not preaching the truth makes no one free." It's no wonder that even many large churches are full of people who remain in bondage and habitual sin. Preachers and teachers are afraid to teach on the sin of fornication, adultery, witchcraft, and jealousy. They are afraid to preach that the lake of fire, prepared for the devil and his angels, is also where the sinner who refuses to repent will go if he dies outside of fellowship with Jesus. They claim that preaching these truths will run the people away. If that's true, why are their churches virtually empty though they preach nice little powder-puff messages?
There were enough people frustrated with the old fashioned church. That number has been multiplied over and over with the modern church, which is why today there are so many empty Christian churches—empty in number of members and empty in the Spirit.
However, though they're far and few between, there still are truly Spirit-filled churches in the world. The problem is they're so few in number, many who don't live in the areas where they are can't attend. Therefore, those who desire a true church must diligently seek God for such a blessing, even if it means being a part of the planting of a totally new church. Sometimes we won't receive what we're not willing to work for—to roll up our sleeves and work diligently. But if we will work by faith, the Lord will surely reward us!
Comments on this content are limited to inquiries regarding locations of churches that have retained the good old fashioned way of conducting worship and Bible study, and inquiries regarding the planting of an "old fashioned" Spirit-filled church. By restricting commenters who wish to voice disagreement, we allow room for believers who want to get together to build a new church on the "old fashioned" Bible based characteristics. Thank you for your understanding.

Copyright notice: This website and its content is copyright of © Heavenly Manna (HeavenlyManna.net) 2002-2016.

Comments/Comentarios:
This sounds very interesting to me being I came from the old church, if you will, and it seems the majority are far removed from when we order in the church and sought out the spirit of the Living God versus all of this man made-fleshly stuff we see happening in this hour. I would like to know more.
by: Barb
Posted on 2017-05-15 22:35:29
---
So are there any congregations meeting in the Papillion area? If so, when and where?
by: Anniepat
Posted on 2017-05-28 19:36:10
---
In review I believe much of what you say has merit. Your are missing a point no one likes to address, that men have left and women have ruined what's left. No one refers to Paul and Peter where its "keep silent". There is a God design that has not changed from Adam in order to have success in our Lord. It is justification of declaring all kinds of "God has lead me", when it is their own brains turning the thought into a desire of validity. This is the mess in the church and falls into much of what you list. Everyone proclaims Christ as the only way to the Father and should invite them to a place of "one accord" for one Spirit that does not change in principle. We have separated the body into all kinds rather than ONE kind and 50 years ago that kind had DEPTH instead of skim milk as today. So, if men lead and women support and learn (not teach) then you have a place to go.
by: KWolfe
Posted on 2017-05-31 11:57:57
---
To: KWolfe

Sadly, the role of women in the church, according to the Bible, is still terribly misunderstood. This is either due to genuine lack of understanding of the Scriptures, or to a deliberate stubbornness to keep doing things according to man's tradition. We deal with this very question in the following article:

The Role of Women in the Church: Let Them Keep Silence?
by: Heavenly Manna
Posted on 2017-05-31 18:06:34
---
In May of 2017, Heavenly Manna launched an inquiry to come into contact with Christians who desire to return to "old-fashioned" church. Because most believers live in an area where there is no congregation as described above, we are looking at the use of technology to bring us together despite distance. That technology would be church by Skype, allowing believers to gather to pray, praise, study God's Word and testify. While this doesn't replace gathering in person, we believe it is better than going without. And we believe it will lead to the planting of local churches that are old-fashioned. We ask all who are interested to give us feedback regarding their willingness to start going back to old-fashioned church by Skype. Please let us know if you're interested, but are intimidated by the technology. We can help with that. Don't be afraid to ask your questions. Again, we all must be willing to work at it, and to work the kinks out. Lack of communication helps no one, so communicate your questions, concerns and possible interest in old-fashioned church by Skype.
by: Heavenly Manna
Posted on 2017-06-02 19:46:10
---
any churches in Illinois?
by: Pastor LauraBeth
Posted on 2017-06-06 13:13:46
---
To Pastor LauraBeth:

We do not currently have a list of churches we "endorse" as "old-fashioned". We are all in so many different locations that we are asking those interested to let us know if they are willing to begin by having old-fashioned church by skype, and to let us know if this is in any way confusing. For more information, please see A Return to Old-Fashioned Church by Skype?
by: Heavenly Manna
Posted on 2017-06-17 02:55:48
---
Send Comments or a Private Message about One of Our Services / Envíe Comentarios o un Mensaje Privado acerca de nuestros servicios
Once comments reach 10, they close. IF YOU USE PROFANITY, WE WILL REJECT YOUR COMMENT AUTOMATICALLY.
We're a small team, please be patient as we review comments.
, Wikimedia Commons. Multiple crosses image - Wikimedia Commons -