Self-Published Authors: Promote And Sell Your Books Through Your FREE Author Page!
Market your books to more than 25,000 monthly readers for FREE! Get full information here.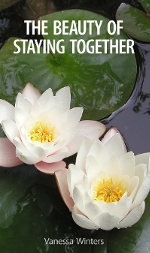 The Beauty of Staying Together
Calvina, the young battered wife of Duane, is in desperate need of a new start in life. Will her jealous husband, the mad man with whom she had been unequally yoked, prove too much to ever hope for a chance of staying together--a chance to fix her troubled marriage? Read chapter one now!
---
---
View Content By Specific Category
Christian Store Departments
---

Las experiencias cercanas a la muerte: ¿Qué dice la Biblia cristiana?
¡Véase un extracto de este libro que nos hace abrir los ojos!
---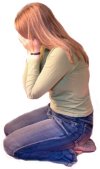 Help me with my unruly teenager!
Contact one of our nationally certified Christian life coaches who specializes in working with at-risk youth. Tell me more!
---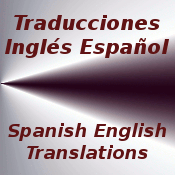 ---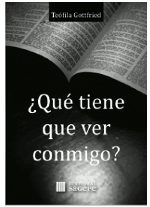 ¿Qué Tiene que Ver Conmigo? por Teófila Gottfried
¿Qué tiene que ver conmigo lo que dice la Biblia? ¿Sirve en estos días lo que se cuenta allí? ¿No son anticuadas sus enseñanzas? ¿Qué tengo que ver yo con gente que vivió hace dos, cuatro o seis mil años? ¿Es posible aplicar a mi vida algo de lo que dice la Biblia? ¿O los Diez Mandamientos es todo lo que enseña? En tal caso ¿puedo considerarme "buena persona" si los cumplo? Lo que leemos en la Biblia tiene que ver con todos los seres humanos, sean cristianos o judíos, ateos o agnósticos, budistas, musulmanes o adherentes a alguna de las filosofías o nuevas religiones que surgen en el mundo. ¿Por qué? Ver mayor información sobre este libro dinámico.
---
True Paranormal Stories From A Biblical Perspective
---
Historias Paranormales Verídicas: ¿Explica la Biblia Cristiana la quinta dimensión?
---
Free Will and Evil

In the article, What Is The Origin Of Evil According To The Christian Bible?, we examined the scriptures that teach us how free will and evil can be connected. Lucifer was not born with any evil in him. However, he, like the rest of the angels of God and like man, was given free will. If you have not recently read the article on the origin of evil, we highly recommend that you do read it to fully benefit from this read.

Free will and evil had a connection in the fall of Lucifer, who then deceived Adam who also had free will. After Adam fell, sin, death, and great suffering entered the world. The word of God says that Satan, the false prophet, and the Beast will suffer final defeat by the Lord Jesus (Rev. 20:10). We also read in the scriptures that God will provide a new Earth that will replace the original sin-free paradise that the garden of Eden was. Nevertheless, we cannot say that scripture teaches that free will in the beings of the new Earth will be destroyed.

If the inhabitants of the new Earth, the new paradise, will have free will, will not free will and evil forever remain a threat of a repeat of the fall of man? Could not iniquity be found in the heart of another being living in heaven or in the new Earth? Could not that being again make war against the throne of God, be kicked out of heaven, and go to deceive and torment the inhabitants of the new Earth just like Lucifer did? Would not then the new Earth be facing all of the horrors that man faces in this present world?


The Escape from a Free Will and Evil Connection
Just as God's word taught us about free will and evil in the fall of Lucifer, and subsequently, the fall of Adam and Eve, it also teaches us about life in the new Earth to come. True believers in the word of God believe every word that proceeds out of the mouth of the Lord, because the word of God is the power of God. Morris Cerullo once pointed out the truth that even as high as God's name is, there is something higher than his name--his word. The scripture of Psalm 138:2 records the words of king David who said in worship to God, "...Thou hast magnified thy WORD ABOVE ALL THY NAME." Mr. Cerullo then pointed out that the Lord is so serious about the fulfillment of his word that he said that both heaven and Earth will pass before he'll allow even the most minute failure of his word (the Law) (Mat. 5:18).
Another evangelist, when teaching on faith, reminded his audience of the sometimes incomprehensible authority of the word of God. He pointed out that we have light because God SAID, "Let there be light" (Gen. 1:3). The earth has grass because God SAID, "Let the earth bring forth grass" (Gen. 1:11). There is life in the bodies of waters of earth, birds that fly, and animals all over Earth because God SAID, "Let the waters bring forth abundantly the moving creature that hath life and the fowl that may fly above the earth...and every living creature that moveth..." (Gen. 1:20-21). Man exists because God SAID, "Let us make man in our image, after our likeness..." (Gen. 1:26).
The power of the words that proceed out of the mouth of God is evident from Genesis to Revelation. What God commanded to be, had to be; and what God commanded NOT to be, could never be. The Bible teaches us that the word of God is so high and lofty that the Lord has nothing greater than his word by which he can swear. When he made promise to Abraham, he had to swear by himself (Heb. 6:13).
When the true believer in Jesus reasons that free will and evil always threaten man, he or she must see what God said about the paradise of the new Earth. Again, what God said is his word. Therefore, what God said will be in the new Earth is what will be, simply because God said it. And, what God said will NOT be in the new Earth will not ever be, simply because God said it. Remember also that God's word says that he is literally incapable of telling a lie (Titus 1:2). Yes, the biblical scripture of Titus 1:2 teaches that God is not able to lie. Keeping this, and all that we've just learned about the supreme authority of the Lord's word, we ask, "What has God said about the new Earth?"
There should be no fear of free will and evil ever producing a "second Lucifer" and a second fall of man, resulting in suffering. This is because we read the word of God, which says, "And I saw a new heaven and a new earth; for the first heaven and the first earth were passed away. And there was no more sea. And I John saw the holy city, new Jerusalem, coming down from God out of heaven saying, Behold, the tabernacle of God is with men, and he will dwell with them, and they shall be his people, and God himself shall be with them, and be their God. And God shall wipe away all tears from their eyes. And there shall be NO MORE DEATH, NEITHER SORROW, NOR CRYING, NEITHER SHALL THERE BE ANY MORE PAIN. For the former things are passed away. And he that sat upon the throne said, Behold, I make all things new. And he said unto me, Write: for THESE WORDS ARE TRUE AND FAITHFUL." (Rev. 21:1-5).
Let every believer have the faith in God's word that the centurion had when asking
Christ
to
heal
his servant. The Lord himself literally praised the faith this man had in his word. We read, "And Jesus saith unto him, I will come and heal him. The centurion answered and said...SPEAK THE WORD ONLY, and my servant shall be healed" (Mat. 8:7-8).
Free will and evil cannot produce a falling away from God in the
new Earth
, leading to a suffering world. Why? Because God's word said there will be no more
suffering
.
---
Highly Recommended Christian Books
Double Portion of Elijahs Spirit: Soul Transfer in the Bible?

Don't be deceived! Read more.
Christian Help for Survivors of Ritualistic Child Abuse and Hardcore Satanism

Yes! The Bible deals with this very disturbing topic. Read an excerpt.
The Truth about Near Death Experiences

Don't be deceived! Read an excerpt.
When Christian Believers Struggle With Divine Healing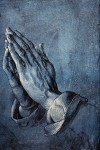 Get understanding on this important subject. Read an excerpt.
Lost Romance Found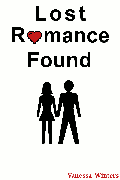 Can black magic interfere with love? Read an excerpt.

Copyright notice: This website and its content is copyright of © Heavenly Manna (HeavenlyManna.net) 2002-2016.

Comments/Comentarios:
Send Comments or a Private Message about One of Our Services / Envíe Comentarios o un Mensaje Privado acerca de nuestros servicios
Once comments reach 10, they close. IF YOU USE PROFANITY, WE WILL REJECT YOUR COMMENT AUTOMATICALLY.
We're a small team, please be patient as we review comments.
, Wikimedia Commons. Multiple crosses image - Wikimedia Commons -