---
Join an International Dynamic Bible Study by Skype!
Eye-opening and life-changing Bible study for questions about the spirit world, the afterlife, the daily struggle of Christian living and so much more. Click here for more information.
---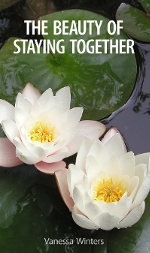 The Beauty of Staying Together
Calvina, the young battered wife of Duane, is in desperate need of a new start in life. Will her jealous husband, the mad man with whom she had been unequally yoked, prove too much to ever hope for a chance of staying together--a chance to fix her troubled marriage? Read chapter one now!
---
---
View Content By Specific Category
Christian Store Departments
---
Do You Yearn To Return to Old-Fashioned Real Church?
You're not alone! Click HERE for more information.
---
---

Las experiencias cercanas a la muerte: ¿Qué dice la Biblia cristiana?
¡Véase un extracto de este libro que nos hace abrir los ojos!
---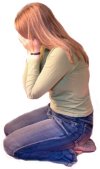 Help me with my unruly teenager!
Contact one of our nationally certified Christian life coaches who specializes in working with at-risk youth. Tell me more!
---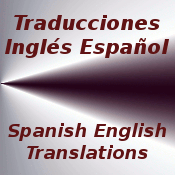 ---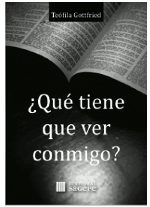 ¿Qué Tiene que Ver Conmigo? por Teófila Gottfried
¿Qué tiene que ver conmigo lo que dice la Biblia? ¿Sirve en estos días lo que se cuenta allí? ¿No son anticuadas sus enseñanzas? ¿Qué tengo que ver yo con gente que vivió hace dos, cuatro o seis mil años? ¿Es posible aplicar a mi vida algo de lo que dice la Biblia? ¿O los Diez Mandamientos es todo lo que enseña? En tal caso ¿puedo considerarme "buena persona" si los cumplo? Lo que leemos en la Biblia tiene que ver con todos los seres humanos, sean cristianos o judíos, ateos o agnósticos, budistas, musulmanes o adherentes a alguna de las filosofías o nuevas religiones que surgen en el mundo. ¿Por qué? Ver mayor información sobre este libro dinámico.
---
True Paranormal Stories From A Biblical Perspective
---
Historias Paranormales Verídicas: ¿Explica la Biblia Cristiana la quinta dimensión?
---
Christian Writers: Sell Your Book In Our Store!
Advertise your book to more than 25,000 readers for $10.00 a month. Get full information here.
Content In: Grab Bag (Very Interesting)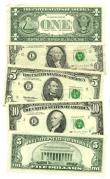 Should Christian Web Sites Earn Money With Google AdSense? Yes!
Christian web sites that run Google AdSense sometimes feature ads promoting teachings, services, and merchandise that are anti-Christian, according to biblical scripture. Fortunately, Google AdSense accounts come with the freedom to block entire domains or specific web pages that you do not want to appear on your site. Read more

Is God a Man or a Woman?
The term Mother nature is often used in conversation to avoid making direct reference to the Lord God. But, is there a reason why people say Mother nature instead of Father nature? Is God a man or a woman? Let scripture from the Christian Bible provide a clear answer to this legitimate question. Read more

The Civil Rights Movement: Could It Have Begun Before Rosa Parks?
President Chester Arthur and Lizzie Jennings could rightfully be considered possible inspiration to Rosa Parks, Dr. Martin Luther King Jr. and the Civil Rights Movement. Read more

Can You Really See How Much Traffic a Website Gets?
Website statistics tracking software used on online sites are so inaccurate that they can't be taken seriously. You might want to see how much traffic a website gets, but the truth of the matter is that almost all website usage statistics reported online are terribly erroneous. Read more

Traducciones gratuitas profesionales al inglés
Averigüe cómo usted pueda aprovechar nuestro servicio de traducciones gratuitas profesionales al inglés que se realizan por una persona, no un programa de software. Sea un artículo de su sitio web o blog, puede que le podamos ayudar. El proceso es muy simple, fácil, y lo mejor de todo es gratis. Read more

Hire Spanish English Translators to Translate Your Articles
Article marketing is still going strong. Let Spanish English translators help you to reach the masses whose language you do not speak. Read more

The Black Messiah of the Rastafarian Religion
Ethiopian emperor Haile Selassie is the Black Messiah according to followers of the Rastafarian religion. This is a very basic introduction to the predictions of Marcus Garvey, a Jamaican man who spoke of what he and his followers believe to be the spiritual significance of the continent of Africa, Ethiopia in particular. Read more

Racism in the English Language: A Matter of Opinion or Fact?
Some believe that there is such a thing as racism in the English language that is used today. Others believe that racism in language exists only with the use of certain words that are undeniably racist such as the "N" word in reference to African Americans and/or people of color in general. Do both sides have valid points at which we should look if it is never our desire to promote racism in the English language? Read more

Spanish English Bilingual Bible Study and Sunday School Lessons
Our bilingual Sunday school lessons and Bible studies are in Spanish and English. And they can be used to conduct any type of adult Bible class. These are eye-opening lessons that come with instructions and advice on how to use them. Studying the Word of God in two languages is an excelent way of breaking down language barriers among monolingual and even bilingual Christians. Read more

Free Youth Bible Lessons that Encourage Young People to Walk With Jesus
Many young people, even those who regularly attend church, view Christianity today as something different from the faith that was practiced by their ancestors and erroneously conclude that the Bible can't be completely relevant for modern times. These free youth Bible lessons correct that thought. Read more

100 Sentences in Advanced Spanish with English Translations
Are you an intermediate or advanced learner of Spanish? If so, these one hundred sentences in Spanish can help you to pick up vocabulary and sharpen your translation skills. Read more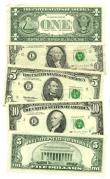 Adsense Sharing Writing Communities: Can You Earn Money?
Several online writing communities attempt to entice the visitors to their site to register for an account with them. They strongly encourage you to use your writing talent to share knowledge with the world, while earning money through their adsense sharing program. It sounds good, but here is why so many truly talented and dedicated writers have abandoned all of the communities out there. Read more
African Proverbs and Sayings: Wisdom For Life
These thought-provoking proverbs and sayings from Africa offer advice, warning and counsel for all generations of every nation. Read more

Seven Powerful Foreign Language Learning Tips
These seven tips for learning a foreign language have proven to give immediate and permanent results for learners of all levels and ages. Read more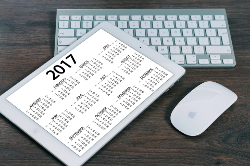 The Heavenly Manna Blog
Through our Christian blog you'll learn to view current events from a biblical perspective. And keep up with what our ministry is doing. Read more

Is Lucifer and Satan the Same Entity?
Does biblical scripture support the teaching that Lucifer is not the Devil? If so, the door is left open to the question: Is Lucifer and Satan the same entity? The Christian Bible provides easy-to-understand, straight-forward answers to these important questions. Some say that it's not important to know who the arch-enemy of Jesus is. However, if the enemy can cause confusion regarding his own identity, perhaps he can open the door to cause confusion regarding the identity of the Savior. Read more

Spanish Majors: Get Translation Experience With Us
Students who are Spanish majors as well as amateur Spanish English translators can now get translation experience with Heavenly Manna. We have professional translators on board to help you sharpen your skills as you prepare for a career in the field of professional interpretation and translation. Read more

Christian Spanish English Translators for Your Religious Material
The Spanish English translators of Heavenly Manna can be entrusted to provide you with high quality, affordable translation services for your Christian based content. Read more

Christian Spanish English Translators for Your Religious Material
The Spanish English translators of Heavenly Manna can be entrusted to provide you with high quality, affordable translation services for your Christian based content. Read more

A Return to Old-Fashioned Church by Skype?
More and more people of different generations desire the return of old-fashioned church, which included Christian worship service in which the Spirit of God moved, a time when people didn't smoke on church grounds, and we didn't put up with excessively loud music. Because we live in many different regions, we might have to be willing to start the return of such true worship service through the use of technology. This is precisely why Heavenly Manna is taking a look at church by Skype. Read more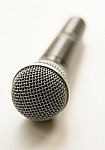 Beware of Personal Success Stories of Christian Motivational Speakers
Most of the personal success stories told by Christian motivational speakers and in motivational programs, lack credibility due to the many missing elements that are never revealed. The speaker or the host tells of how someone trapped in poverty attained riches by paying tithes to a certain ministry. It is important to separte fact from fiction and the real world from a world of fantasy. Read more

Intense Bible Study for Intense Questions about the Paranormal, the Afterlife and More
Do you have questions about the Bible, about God, about the paranormal, the spirit world and the afterlife? Would you like for your answers to come from the Word of God? If so, join us for intense Bible study by Skype. People around the world are frustrated with typical Bible studies that are not feeding them spiritually nor answering their legitimate questions. Read more

What Are the Benefits of Bilingualism?
The great benefits of bilingualism have been the inspiration for many people to learn a foreign language. Learn what those benefits are. Read more

The Good and Bad of Christian Fiction
Christian fiction can be very entertaining; but, is it based on biblical scripture? If it isn't, could it be harmful to read it? Read more
Why Most Christian Writers Don't Earn Money Writing Christian Articles
There's a reason why online Christian writers hardly ever earn the money writing Christian articles that non-Christian writers earn writing articles on non-Christian topics. Read more
Search / Busque / Recherchez / Ricerca / Suche
, Wikimedia Commons. Multiple crosses image - Wikimedia Commons -