---
Join an International Dynamic Bible Study by Skype!
Eye-opening and life-changing Bible study for questions about the spirit world, the afterlife, the daily struggle of Christian living and so much more. Click here for more information.
---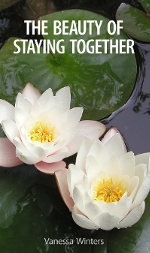 The Beauty of Staying Together
Calvina, the young battered wife of Duane, is in desperate need of a new start in life. Will her jealous husband, the mad man with whom she had been unequally yoked, prove too much to ever hope for a chance of staying together--a chance to fix her troubled marriage? Read chapter one now!
---
---
View Content By Specific Category
Christian Store Departments
---
Do You Yearn To Return to Old-Fashioned Real Church?
You're not alone! Click HERE for more information.
---
---

Las experiencias cercanas a la muerte: ¿Qué dice la Biblia cristiana?
¡Véase un extracto de este libro que nos hace abrir los ojos!
---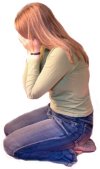 Help me with my unruly teenager!
Contact one of our nationally certified Christian life coaches who specializes in working with at-risk youth. Tell me more!
---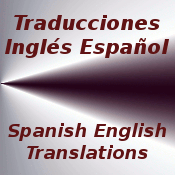 ---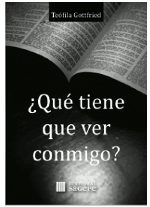 ¿Qué Tiene que Ver Conmigo? por Teófila Gottfried
¿Qué tiene que ver conmigo lo que dice la Biblia? ¿Sirve en estos días lo que se cuenta allí? ¿No son anticuadas sus enseñanzas? ¿Qué tengo que ver yo con gente que vivió hace dos, cuatro o seis mil años? ¿Es posible aplicar a mi vida algo de lo que dice la Biblia? ¿O los Diez Mandamientos es todo lo que enseña? En tal caso ¿puedo considerarme "buena persona" si los cumplo? Lo que leemos en la Biblia tiene que ver con todos los seres humanos, sean cristianos o judíos, ateos o agnósticos, budistas, musulmanes o adherentes a alguna de las filosofías o nuevas religiones que surgen en el mundo. ¿Por qué? Ver mayor información sobre este libro dinámico.
---
True Paranormal Stories From A Biblical Perspective
---
Historias Paranormales Verídicas: ¿Explica la Biblia Cristiana la quinta dimensión?
---
Christian Writers: Sell Your Book In Our Store!
Advertise your book to more than 25,000 readers for $10.00 a month. Get full information here.
End of the World According to the Bible

When Will the World End?
Evangelical Christians believe in the coming of the end of the world. However, many people of diverse religious beliefs, from atheism to Judaism, refute the idea of the end of the world. Their rebuttals are also based on what biblical scripture says.
The apostle Peter stated that, "...the day of the Lord will come as a thief in the night; in the which the heavens shall pass away with a great noise, and the elements shall melt with fervent heat, the earth also and the works that are therein shall be burned up" (KJV, 2 Pet. 3.10).
Although the above scriptural reference is by no means the only one cited in agreement with the belief that man will see the end of the world, it certainly figures among the principle biblical passages quoted in support of teaching that the end of the world is approaching.
It is interesting to note the reason/s why large numbers of people reject the idea that Earth will cease to be, in spite of Peter's teaching. Among such groups are those who don't believe the Bible to be the divinely inspired word of God due to apparent errors and contradictions which has given rise to disagreements such as this question of the earth's fate. Others state that while the Old Testament books are the word of God, the New Testament of Christ is not, again, due to its apparent errors and contradictions of the books of the Old Testament.
Misunderstanding and disagreement regarding biblical passages that speak of what is to become of Earth's existence is the result of simply not paying attention to how the passages on this question read. The attentive reader will see that there's a fate that awaits this present earth's existence, nevertheless, Earth will never cease. The "mystery" is easily solved in simple, yet careful study.
Returning to scripture, it's written, "who laid the foundations of the earth, that it should not be removed for ever. (KJV, Psalm 104.5). The Bible also states that, One generation passeth away, and another generation cometh, but the earth abideth for ever" (KJV, Eccles. 1.4).
Peter wrote that the earth will be burned up, but that seems to contradict the above mentioned Old Testament scriptures of Ecclesiastes and the Psalm which declare the eternal existence of Earth. Confusion is quickly cleared away in the remembrance of the universal flood, and of the scripture of Genesis 6.13 that says, "And God said unto Noah, The end of all flesh is come before me; for the earth is filled with violence through them, and, behold, I will destroy them with the earth".
Indeed, God did destroy the earth with the flood roughly nine thousand years ago and yet a planet earth is still around today. It should not be difficult to comprehend that the destruction of Earth does not in any way signify the end of its existence. It simply means that the earth will exist in a different condition. The earth that existed in Noah's time was a very different world, allowing men to live hundreds of years. Men of today inhabit a post-flood earth with conditions that obviously don't permit him to live to be hundreds of years old anymore. The apostle Peter understood this truth perfectly. He taught that, "...There shall come in the last days scoffers, walking after their own lusts, and saying, where is the promise of his coming? For since the Fathers fell asleep (died) all things continue as they were from the beginning of the creation. For this they willingly are ignorant of, that by the word of God the heavens were of old, and the earth standing out of the water and in the water, whereby the world that then was, being overflowed with water, perished, but the heavens and the earth which are now, by the same word are kept in store, reserved unto fire against the day of judgment and perdition of ungodly men (KJV, 2 Pet. 3.3-7).
It's very simple. The earth is destroyed, it passes away, and is replaced by a new, different earth which is unlike the previous. Therefore the world will be destroyed as God says it will, yet Earth, in some form, will never cease to exist, just as God has said. Yes, the end of the world is approaching; however, Earth will not cease to exist in some form.
And I saw a new heaven and a new earth, for the first heaven and the first earth were passed away, and there was no more sea (KJV, Rev.21.1).
©2008 All Rights Reserved
Related reading:
Proof of Alien Life: Is It Found in the Bible?
---
Highly Recommended Christian Books
Double Portion of Elijahs Spirit: Soul Transfer in the Bible?

Don't be deceived! Read more.
Christian Help for Survivors of Ritualistic Child Abuse and Hardcore Satanism

Yes! The Bible deals with this very disturbing topic. Read an excerpt.
The Truth about Near Death Experiences

Don't be deceived! Read an excerpt.
When Christian Believers Struggle With Divine Healing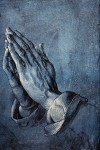 Get understanding on this important subject. Read an excerpt.
Lost Romance Found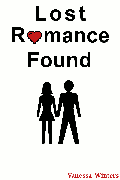 Can black magic interfere with love? Read an excerpt.

Copyright notice: This website and its content is copyright of © Heavenly Manna (HeavenlyManna.net) 2002-2016.

Comments/Comentarios:
Send Comments or a Private Message about One of Our Services / Envíe Comentarios o un Mensaje Privado acerca de nuestros servicios
Once comments reach 10, they close. IF YOU USE PROFANITY, WE WILL REJECT YOUR COMMENT AUTOMATICALLY.
We're a small team, please be patient as we review comments.
, Wikimedia Commons. Multiple crosses image - Wikimedia Commons -