Self-Published Authors: Promote And Sell Your Books Through Your FREE Author Page!
Market your books to more than 25,000 monthly readers for FREE! Get full information here.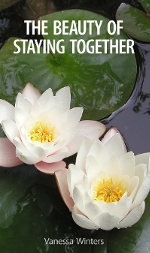 The Beauty of Staying Together
Calvina, the young battered wife of Duane, is in desperate need of a new start in life. Will her jealous husband, the mad man with whom she had been unequally yoked, prove too much to ever hope for a chance of staying together--a chance to fix her troubled marriage? Read chapter one now!
---
---
View Content By Specific Category
Christian Store Departments
---

Las experiencias cercanas a la muerte: ¿Qué dice la Biblia cristiana?
¡Véase un extracto de este libro que nos hace abrir los ojos!
---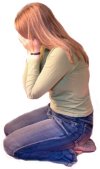 Help me with my unruly teenager!
Contact one of our nationally certified Christian life coaches who specializes in working with at-risk youth. Tell me more!
---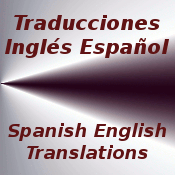 ---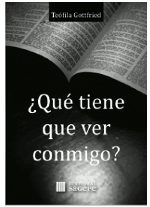 ¿Qué Tiene que Ver Conmigo? por Teófila Gottfried
¿Qué tiene que ver conmigo lo que dice la Biblia? ¿Sirve en estos días lo que se cuenta allí? ¿No son anticuadas sus enseñanzas? ¿Qué tengo que ver yo con gente que vivió hace dos, cuatro o seis mil años? ¿Es posible aplicar a mi vida algo de lo que dice la Biblia? ¿O los Diez Mandamientos es todo lo que enseña? En tal caso ¿puedo considerarme "buena persona" si los cumplo? Lo que leemos en la Biblia tiene que ver con todos los seres humanos, sean cristianos o judíos, ateos o agnósticos, budistas, musulmanes o adherentes a alguna de las filosofías o nuevas religiones que surgen en el mundo. ¿Por qué? Ver mayor información sobre este libro dinámico.
---
True Paranormal Stories From A Biblical Perspective
---
Historias Paranormales Verídicas: ¿Explica la Biblia Cristiana la quinta dimensión?
---
Why Didn't God Destroy Satan?

People who are in the midst of suffering or who have friends and/or relatives who are suffering because of the Satanically inspired actions of others might ask, "Why didn't God destroy Satan?" Those who are enjoying their life, but who are not so selfish as to forget people for whom life is a living nightmare also might ask, "Why didn't God destroy the Devil?" There is absolutely nothing wrong with asking these types of questions about the ways of God as we ponder life or read the Bible. In fact, if you truly study the scriptures and never have any hard questions, it is probably safe to assume that you are not very interested in truly having biblical answers for difficult questions. We highly recommend the reading of Maintaining A Right Attitude When Questioning God for those of you who are really struggling with difficult questions about the Lord. One of those very hard questions includes: Why didn't God destroy Satan?


Preparing for the Answer from God
Before delving into the answer that scripture provides to the question of why didn't God destroy Satan, we want you to prepare to receive it. Part of that preparation is the full realization that, "...the natural man receiveth not the things of the Spirit of God, for they are foolishness unto him..." (KJV, 1 Cor. 2:14). And we read that, "...the carnal mind is enmity (at odds with) against God..." (Rom. 8:7). However, the Savior also taught that, "...the spirit indeed is willing, but the flesh is weak" (Mat. 26:41). This is why believers are instructed to be found, "Praying always with all prayer and supplication in the Spirit..." (Ephesians 6:18). The Spirit of God will help our spirit to receive the answers we are permitted to obtain from him. He is a God who wants us to have enough interest in him to humbly ask questions. And it is his delight to teach all who hunger and thirst after him.
God's Timing and Man's Timing
The biblical answer to the question of why didn't God destroy Satan lies in the sometimes extremely difficult-to-accept truth that time to God just is not what time is to man. Remember that our Lord has no beginning; and he has no ending. That truth alone, if you really think about it, is mind boggling. Man does have a beginning and an earthly life that comes to an end within a very brief period of time (Rev. 1:8, James 4:14). And 2 Peter 3:8 reveals that a thousand years to man is but one day to God. It just is not logical to expect the natural man to understand or "agree" with how time is viewed by the Lord who has always lived, who lives, and who forever will live.
Why Didn't God Destroy Satan Long Ago? The Christian Bible Answers
Ecclesiastes 3:1-8 reminds that, "To EVERY THING there is a season, and a TIME to EVERY purpose under the heaven (in this present earth): A time to be born, and a time to die; a time to plant, and a time to pluck up that which is planted; a time to kill, and a time to heal; a time to break down, and a time to build up; a time to weep, and a time to laugh; a time to mourn, and a time to dance; a time to cast away stones, and a time to gather stones together; a time to embrace, and a time to refrain from embracing; a time to get, and a time to lose; a time to keep, and a time to cast away; a time to rend, and a time to sew; a time to keep silence, and a time to speak; a time to love, and a time to hate; a time of war, and a time of peace."
Man is taught that everything in the present world has a time and a season. It is critical to understand this truth when asking why didn't God destroy Satan long ago? Remember that we are reminded that not even Jesus, the Son of God, was born outside of the time and season established by the Lord. We read in Galatians 4:4 that, "...When the fullness of the TIME was come, God sent forth his Son...." The Lamb of God was born within what God said was his time and his season. Likewise, that same Lamb of God will cast Satan into inescapable and eternal torment at the TIME he has appointed.
Satan and the evil spirits in his kingdom know that the Lord's appointed time and season to pour out his horrific wrath upon Satan is approaching. In Matthew 8:29 we read, "And when he (Jesus) was come to the other side into the country of the Gergesenes, there met him two possessed with devils, coming out of the tombs, exceeding fierce, so that no man might pass by that way. And, behold, they cried out, saying, What have we to do with thee, Jesus, thou Son of God? Art thou come hither to torment us BEFORE THE TIME?"
It is perfectly understandable that in the eyes of those who are suffering because of evil, God is so very "slow." One thing to keep in mind is that true Christians are the mouth, hands, and feet of the Savior who relieved suffering when he walked the present earth. God's established times and seasons did not change, but Jesus delivered, strengthened and healed in the PRESENT earth. Through his servants who are still alive, Christ continues his healing and deliverance of the oppressed in the PRESENT earth. This is the believer's survival even during those times when he ponders, "Why didn't God destroy Satan long ago?" It is also the duty of the believer to make prayers and supplications before God's throne for those who are suffering and cannot call out to God for themselves.
Why didn't God destroy Satan? Because there is a time and a season for the destruction of Satan. It probably is more accurate to speak of the coming of the time and season for Satan to be not only destroyed from working evil, but to suffer torment for the rest of eternity. There is no salvation for him. There is no escape for him. There is no mercy from God for him. There will never be an end to the torment that will be inflicted upon him night and day forever and ever. The infallible and faithful Word of God declares, "And the Devil that deceived them was cast into the lake of fire and brimstone, where the beast and the false prophet are, and SHALL BE TORMENTED DAY AND NIGHT FOR EVER AND EVER" (Rev. 20:10).
The apostle Paul wrote, "For I reckon that the sufferings of this present time are not worthy to be compared with the glory which shall be revealed in us" (Rom. 8:18). Likewise, how unimaginably awful must the eternal torment that awaits Satan be, considering that it is ordered by the same God who has ordered an unimaginable glory for his
children
in eternity.
The Lord
Jesus
tells his bride-to-be, the church, "Surely, I come quickly" (Rev. 22:20). Those of us who long for this great time and season respond to our God, saying, "...Come, Lord Jesus" (Rev. 20:20).
---
Highly Recommended Christian Books
Double Portion of Elijahs Spirit: Soul Transfer in the Bible?

Don't be deceived! Read more.
Christian Help for Survivors of Ritualistic Child Abuse and Hardcore Satanism

Yes! The Bible deals with this very disturbing topic. Read an excerpt.
The Truth about Near Death Experiences

Don't be deceived! Read an excerpt.
When Christian Believers Struggle With Divine Healing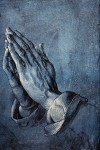 Get understanding on this important subject. Read an excerpt.
Lost Romance Found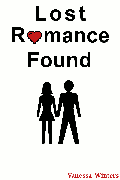 Can black magic interfere with love? Read an excerpt.

Copyright notice: This website and its content is copyright of © Heavenly Manna (HeavenlyManna.net) 2002-2016.

Comments/Comentarios:
very good site. Thanks
by: santha kumar
Posted on 2012-12-24 12:43:49
---
To: Santha Kumar

Thank you for taking the time to give us your feedback (comments).


by: Heavenly Manna
Posted on 2012-12-24 19:29:50
---
This was really good! I love your site :) I also realized at one point that the Lord has used Satan as a kind of sifting tool so to speak, to test us regarding our freewill choice.
by: Raine
Posted on 2014-06-13 08:27:45
---
To: Raine,

Thank you very much for your feedback! It is greatly appreciated. We love to hear from our readers, and to publish content that they find useful and edifying.
by: Heavenly Manna
Posted on 2014-06-13 21:18:19
---
Send Comments or a Private Message about One of Our Services / Envíe Comentarios o un Mensaje Privado acerca de nuestros servicios
Once comments reach 10, they close. IF YOU USE PROFANITY, WE WILL REJECT YOUR COMMENT AUTOMATICALLY.
We're a small team, please be patient as we review comments.
, Wikimedia Commons. Multiple crosses image - Wikimedia Commons -