---
Join an International Dynamic Bible Study by Skype!
Eye-opening and life-changing Bible study for questions about the spirit world, the afterlife, the daily struggle of Christian living and so much more. Click here for more information.
---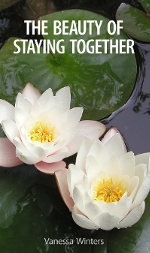 The Beauty of Staying Together
Calvina, the young battered wife of Duane, is in desperate need of a new start in life. Will her jealous husband, the mad man with whom she had been unequally yoked, prove too much to ever hope for a chance of staying together--a chance to fix her troubled marriage? Read chapter one now!
---
---
View Content By Specific Category
Christian Store Departments
---
Do You Yearn To Return to Old-Fashioned Real Church?
You're not alone! Click HERE for more information.
---
---

Las experiencias cercanas a la muerte: ¿Qué dice la Biblia cristiana?
¡Véase un extracto de este libro que nos hace abrir los ojos!
---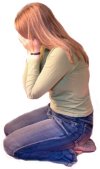 Help me with my unruly teenager!
Contact one of our nationally certified Christian life coaches who specializes in working with at-risk youth. Tell me more!
---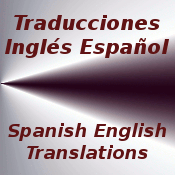 ---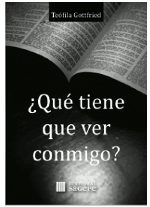 ¿Qué Tiene que Ver Conmigo? por Teófila Gottfried
¿Qué tiene que ver conmigo lo que dice la Biblia? ¿Sirve en estos días lo que se cuenta allí? ¿No son anticuadas sus enseñanzas? ¿Qué tengo que ver yo con gente que vivió hace dos, cuatro o seis mil años? ¿Es posible aplicar a mi vida algo de lo que dice la Biblia? ¿O los Diez Mandamientos es todo lo que enseña? En tal caso ¿puedo considerarme "buena persona" si los cumplo? Lo que leemos en la Biblia tiene que ver con todos los seres humanos, sean cristianos o judíos, ateos o agnósticos, budistas, musulmanes o adherentes a alguna de las filosofías o nuevas religiones que surgen en el mundo. ¿Por qué? Ver mayor información sobre este libro dinámico.
---
True Paranormal Stories From A Biblical Perspective
---
Historias Paranormales Verídicas: ¿Explica la Biblia Cristiana la quinta dimensión?
---
Christian Writers: Sell Your Book In Our Store!
Advertise your book to more than 25,000 readers for $10.00 a month. Get full information here.
Law of Conservation of Matter and Other Laws of Physics Found in Word of God!
Law of Conservation of Matter: What Does It Say?
The law of conservation of matter, also known as the law of conservation of mass, states that matter can neither be created nor destroyed. This is one of the laws of physics that, in a nutshell, lets us know that man does not have the power to create anything nor does he have the power to destroy anything. He can only change and manipulate matter (things). For example, he can freeze water into ice cubes, making a "solid" water, but the same amount of water remains in existence. He can boil water "away" into the air. However, evaporation doesn't destroy water, it simply sends it into the air.
Matter can be burned, but that matter will still exist in the form of ashes. This is a most profound truth because we have the tangible, audible, and visible evidence of the existence of all types of matter in the world. Man didn't bring any of it into existence and he can't figure out how to destroy any of it. This is actual tangible, audible, and visible evidence of the existence of a higher power who obviously does have creation and destruction power.
Even those who want to believe in the big bang theory are forced to acknowledge that the matter from which they say all other matter came had to first come into existence itself. What intelligent and sovereign being brought it into existence? Why would this being not be God? Perhaps this is why the
Bible calls the atheist a fool
. We read, "The fool hath said in his heart, There is no God" (KJV, Psalm 14:1). It's one thing to refuse to obey God, but to refuse to acknowledge his undeniable existence is neither intelligent nor logical.
When we look around our physical world, we should be reminded of the laws of physics such as the law of conservation of matter. We are reminded that matter can neither be created nor destroyed. We read in the word of God that, "...the invisible things of him from the creation of the world are clearly seen, being understood by the things that are made, even his eternal power and Godhead; so they (anyone who doesn't believe) are without excuse" (Romans 1:20).
Law of Conservation of Matter Stated in Word of God
So where in the Word of God do we actually read the equivalent of saying that matter can neither be created nor destroyed? The Old Testament scripture of Ecclesiastes 3:14 reads, "I know that whatsoever God doeth, it shall be for ever. Nothing can be put to it, nor any thing taken from it. And God doeth it, that men should fear before him." This translates to the statements of the law of conservation of matter, one of the laws of Physics. This translates to: matter can neither be created nor destroyed.
Science and the Bible
Nanotechnology: A Christian Perspective
The Hidden Agenda of Evolution Education
---
Highly Recommended Christian Books
Double Portion of Elijahs Spirit: Soul Transfer in the Bible?

Don't be deceived! Read more.
Christian Help for Survivors of Ritualistic Child Abuse and Hardcore Satanism

Yes! The Bible deals with this very disturbing topic. Read an excerpt.
The Truth about Near Death Experiences

Don't be deceived! Read an excerpt.
When Christian Believers Struggle With Divine Healing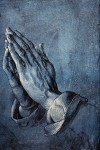 Get understanding on this important subject. Read an excerpt.
Lost Romance Found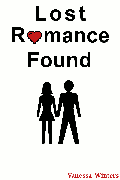 Can black magic interfere with love? Read an excerpt.

Copyright notice: This website and its content is copyright of © Heavenly Manna (HeavenlyManna.net) 2002-2016.

Comments/Comentarios:
You are an idiot.
Yours sincerely, an Atheist
by: An Atheist
Posted on 2013-03-15 18:32:31
---
To: An Atheist

What everyone sees is that your comment refuted absolutely nothing. Glory to the Lord against whose Word no man, including scientists, can argue, nor find any natural explanation for the astounding wisdom in the Holy Bible.
by: Heavenly Manna
Posted on 2013-03-16 22:45:28
---
I know, Heavenly Manna, but, what is your proof of god?

Yours Sincerely,
An Atheist
by: An Atheist
Posted on 2013-04-04 00:41:51
---
God proves Himself. Where is your proof that He dose NOT exist? Do you have an explanation for the authors of the Bible knowing things that it took scientists thousands of years to discover? You might want to start there in any attempt to disprove the existence of the Lord.
by: Heavenly Manna
Posted on 2013-04-04 20:18:33
---
I guess you also believe that if a married woman is raped, she must be stoned, and that if you wear 2 or more colours at once, you should be killed. The bible contradicts itself so many times that it is insane, and its principles are so old, they can't be applied to modern culture.
Yours Sincerely,
An Atheist
by: An ATheist
Posted on 2013-06-02 05:37:47
---
Dear "An Atheist":

1. Do not GUESS what we believe. Make your comments on what we have ACTUALLY WRITTEN.
2. Do not attempt to change the subject by mentioning rape, colors, and so-called contradictions in the Bible. You know what the title of this article is, and that it has NOTHING to do with those things. We plainly state in the comments guidelines to STAY ON TOPIC.
3. Why do you NOT answer the question that was put to you? Here it is again:

Explain how the Bible gave us the scientific law of the conservation of matter, if it was not inspired by God. And, if you are not afraid to read the infallible scientific teachings in the Bible, we invite you to do so. You can see if you can refute any of them. We doubt it; you don't appear to be able to refute even what's in this article. If you decide to follow the link, simply scroll to the "Statements" section to see a very brief summary with scriptural references to biblical teachings that are perfect science.

Also, while you mention "contradictions" did you bother to click on the entire category that we've devoted to biblical "contradictions"?

If you want your next comment approved, it MUST contain your answer to the question that we asked you in our last response, repeated in this response, and on which you have been silent.
by: Heavenly Manna
Posted on 2013-06-03 12:59:36
---
Send Comments or a Private Message about One of Our Services / Envíe Comentarios o un Mensaje Privado acerca de nuestros servicios
Once comments reach 10, they close. IF YOU USE PROFANITY, WE WILL REJECT YOUR COMMENT AUTOMATICALLY.
We're a small team, please be patient as we review comments.
, Wikimedia Commons. Multiple crosses image - Wikimedia Commons -