---
Join an International Dynamic Bible Study by Skype!
Eye-opening and life-changing Bible study for questions about the spirit world, the afterlife, the daily struggle of Christian living and so much more. Click here for more information.
---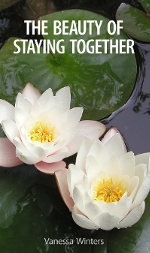 The Beauty of Staying Together
Calvina, the young battered wife of Duane, is in desperate need of a new start in life. Will her jealous husband, the mad man with whom she had been unequally yoked, prove too much to ever hope for a chance of staying together--a chance to fix her troubled marriage? Read chapter one now!
---
---
View Content By Specific Category
Christian Store Departments
---
Do You Yearn To Return to Old-Fashioned Real Church?
You're not alone! Click HERE for more information.
---
---

Las experiencias cercanas a la muerte: ¿Qué dice la Biblia cristiana?
¡Véase un extracto de este libro que nos hace abrir los ojos!
---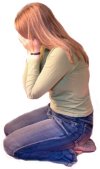 Help me with my unruly teenager!
Contact one of our nationally certified Christian life coaches who specializes in working with at-risk youth. Tell me more!
---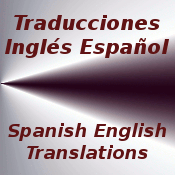 ---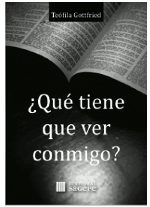 ¿Qué Tiene que Ver Conmigo? por Teófila Gottfried
¿Qué tiene que ver conmigo lo que dice la Biblia? ¿Sirve en estos días lo que se cuenta allí? ¿No son anticuadas sus enseñanzas? ¿Qué tengo que ver yo con gente que vivió hace dos, cuatro o seis mil años? ¿Es posible aplicar a mi vida algo de lo que dice la Biblia? ¿O los Diez Mandamientos es todo lo que enseña? En tal caso ¿puedo considerarme "buena persona" si los cumplo? Lo que leemos en la Biblia tiene que ver con todos los seres humanos, sean cristianos o judíos, ateos o agnósticos, budistas, musulmanes o adherentes a alguna de las filosofías o nuevas religiones que surgen en el mundo. ¿Por qué? Ver mayor información sobre este libro dinámico.
---
True Paranormal Stories From A Biblical Perspective
---
Historias Paranormales Verídicas: ¿Explica la Biblia Cristiana la quinta dimensión?
---
Christian Writers: Sell Your Book In Our Store!
Advertise your book to more than 25,000 readers for $10.00 a month. Get full information here.
The Threat of Nanotechnology: Could It Be Satanically Inspired?

A Very Brief Introduction to Nanotechnology
To determine whether there exists a real threat of nanotechnology, and whether it could be satanically inspired, we must know what it is. "Nano" denotes one billionth. A nano-second is one billionth of a second; a nano-meter is one billionth of a meter. One meter is equivalent to a little more than a yard. A background in Physics and Mathematics isn't necessary to realize that dividing a yard stick into a billion parts is practically inconceivable. One billionth of a meter is virtually invisible.
Scientists who can successfully work with matter (things) on such a small scale can achieve what's loosely termed "molecular manufacturing." Everything in existence, animate and inanimate, is called matter, and is composed of atoms, which attract or repel other atoms depending on their electrical charge, thus forming molecules. Molecules continue to arrange themselves until the manufacture of a person or object is complete. This process is one that scientists hope to control at their will some day soon through nanotechnology. That thought is disturbing.
Satanic "Creation" Power?
If scientists can learn to manipulate the invisible to such an extent that they learn to "create" what is visible from what is invisible, they will have achieved the closest thing that can mimic God's creation power. If that is the desired goal, it is undeniably satanically inspired, because Satan sought to take the place of the Creator. Taking the Creator's place calls for acquiring creation power. Lucifer literally attempted to dethrone the Creator by making war in heaven.
Isaiah 14:12-14 reminds readers of Lucifer's determination to take the place of God. It reads, "How art thou fallen from heaven O Lucifer, son of the morning! How art thou cut down to the ground which didst weaken the nations! For thou hast SAID IN THINE HEART, I will ascend into heaven, I will exalt my throne ABOVE the stars of God. I will sit also upon the mount of the congregation, in the sides of the north. I will ascend above the heights of the clouds. I WILL BE LIKE THE MOST HIGH."
The Most High has creation power. Any desire to be like him includes the attainment of creation power, or the closest thing to it. Although such an achievement is impossible, deceiving people to believe it has been achieved is very possible. Everyone of us will fall prey to the enemy, if we do not walk in the wisdom of God's Word. The threat of nanotechnology lies in the fact that the manipulation of matter at the atomic and molecular levels is at its heart. Manipulation of the invisible to fabricate the visible would be a most powerful means of deceiving the people that man really can become his own god, with his own creation power. Yes. Such a thought is satanically inspired, even in those who do not have evil intentions. If something encourages the quest to be equal to the Creator, we can be sure it is diabolical.
The Bible on the Threat of Nanotechnology
How could an ancient book like the Holy Bible have anything to say on such a modern technology like nanotechnology? Remember, scripture rarely uses specific terms for mindsets and behaviors. Instead, it describes what takes place. This is by divine inspiration, because terms change. Times change. However, man basically stays the same. The Lord does not change. And, Satan and the evil spirits in his kingdom do not change either.
It's very interesting to learn that even as far back as the Bible days, God's people possessed a knowledge that, by all natural means, they should not have had. For example, the apostle Paul who had no scientific knowledge, on more than one occasion, revealed that he knew that all things were made from things not seen. In other words, Paul knew that the visible was made from the invisible. Remember that atoms and molecules are invisible. Paul, therefore, was speaking of atoms and molecules, though he did not know such terms.
In Romans 1:20 he said, "For the INVISIBLE things of him (God) from the creation of the world are clearly seen, being understood by the things that are made, even his eternal power and Godhead, so that they (mankind) are without excuse."
Essentially Paul is reminding people that the visible was made by God from the invisible, which was also made by the same God.
In Hebrews 11:3 he taught, "...We understand that the worlds were framed by the Word of God so that things which are seen were not made of things which do appear."
The scriptures we've just seen in Romans and Hebrews are flawless in their scientific accuracy. God spoke atoms into creation. He also is the author of atomic and molecular behavior. The absolute control God has in his power of creation could not be made any more evident. Keeping those truths in mind, let us ask a very disturbing question: Does nanotechnology, which is control over invisible things to "create" visible things, satisfy a diabolical hunger to be the creator instead of the creature? Herein lies the threat of nanotechnology, that according to some people, might be satanically inspired.
---
Highly Recommended Christian Books
Double Portion of Elijahs Spirit: Soul Transfer in the Bible?

Don't be deceived! Read more.
Christian Help for Survivors of Ritualistic Child Abuse and Hardcore Satanism

Yes! The Bible deals with this very disturbing topic. Read an excerpt.
The Truth about Near Death Experiences

Don't be deceived! Read an excerpt.
When Christian Believers Struggle With Divine Healing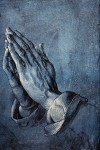 Get understanding on this important subject. Read an excerpt.
Lost Romance Found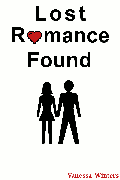 Can black magic interfere with love? Read an excerpt.

Copyright notice: This website and its content is copyright of © Heavenly Manna (HeavenlyManna.net) 2002-2016.

Comments/Comentarios:
Why would you reduce God to such a level that having the simple ability to manipulate molecules and electrons would give man the ability to surpass God?

Didn't people say similar things about flying before the Wright brothers sent us into the skies?

God gave man a mind that wonders, and asks the question, 'what if?'.

Nanotechnology is only the tip of the iceberg...as was the invention of the wheel. There is so much more...

In my humble opinion, God is SO much greater than anything we can fathom in our physical universe...above the 28+ dimensions that multi-dimensional physicists now theorize about; above the limitations of the physical universe; above time and above space; above all...

Why should something like nanotechnology give man anything close to equallity to God? The fact is, that it won't. The issue here is more about man's ego and man's fear of the unknown.
by: Dave
Posted on 2011-03-28 19:52:26
---
To Dave:

You ask, "Why would you reduce God to such a level that having the simple ability to manipulate molecules and electrons would give man the ability to surpass God?" Dave, in what part of the article is God being reduced and where does it say that man has or ever will have the ability to surpass God? In the 3rd paragraph under the heading: What Is Nanotechnology? it reads, "...Do some scientists desire to attain total independence from God and even surpass him through various technologies such as virtual reality, genetic engineering, and nanotechnology?" How does this true statement of man's DESIRES to surpass God translate to saying that such desires will actually be fulfilled? It doesn't. In fact, the wisdom and sovereignty of God over man is repeatedly emphasized throughout the read when we make statements such as, "God spoke atoms into creation, yet scientists can barely manipulate them at the molecular level." Do you see God or man being glorified here? You attempt to defend something that has not been attacked--the glory of God, which shines in the true statements throughout the article. Again, there is not one single statement in this article that says that man can surpass God. It makes mention of man's DESIRE to surpass God. There's a big difference.
by: Heavenly Manna
Posted on 2011-03-28 20:48:04
---
Send Comments or a Private Message about One of Our Services / Envíe Comentarios o un Mensaje Privado acerca de nuestros servicios
Once comments reach 10, they close. IF YOU USE PROFANITY, WE WILL REJECT YOUR COMMENT AUTOMATICALLY.
We're a small team, please be patient as we review comments.
, Wikimedia Commons. Multiple crosses image - Wikimedia Commons -