---
Join an International Dynamic Bible Study by Skype!
Eye-opening and life-changing Bible study for questions about the spirit world, the afterlife, the daily struggle of Christian living and so much more. Click here for more information.
---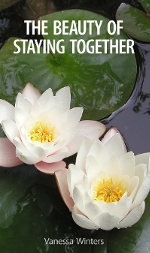 The Beauty of Staying Together
Calvina, the young battered wife of Duane, is in desperate need of a new start in life. Will her jealous husband, the mad man with whom she had been unequally yoked, prove too much to ever hope for a chance of staying together--a chance to fix her troubled marriage? Read chapter one now!
---
---
View Content By Specific Category
Christian Store Departments
---
Do You Yearn To Return to Old-Fashioned Real Church?
You're not alone! Click HERE for more information.
---
---

Las experiencias cercanas a la muerte: ¿Qué dice la Biblia cristiana?
¡Véase un extracto de este libro que nos hace abrir los ojos!
---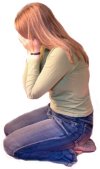 Help me with my unruly teenager!
Contact one of our nationally certified Christian life coaches who specializes in working with at-risk youth. Tell me more!
---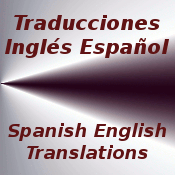 ---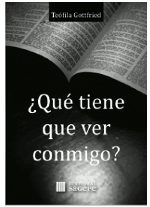 ¿Qué Tiene que Ver Conmigo? por Teófila Gottfried
¿Qué tiene que ver conmigo lo que dice la Biblia? ¿Sirve en estos días lo que se cuenta allí? ¿No son anticuadas sus enseñanzas? ¿Qué tengo que ver yo con gente que vivió hace dos, cuatro o seis mil años? ¿Es posible aplicar a mi vida algo de lo que dice la Biblia? ¿O los Diez Mandamientos es todo lo que enseña? En tal caso ¿puedo considerarme "buena persona" si los cumplo? Lo que leemos en la Biblia tiene que ver con todos los seres humanos, sean cristianos o judíos, ateos o agnósticos, budistas, musulmanes o adherentes a alguna de las filosofías o nuevas religiones que surgen en el mundo. ¿Por qué? Ver mayor información sobre este libro dinámico.
---
True Paranormal Stories From A Biblical Perspective
---
Historias Paranormales Verídicas: ¿Explica la Biblia Cristiana la quinta dimensión?
---
Christian Writers: Sell Your Book In Our Store!
Advertise your book to more than 25,000 readers for $10.00 a month. Get full information here.
Símbolos del Espíritu Santo en la Biblia Cristiana

Antes de aprender sobre los símbolos del Espíritu Santo, es importante entender que el Espíritu es una de las tres personas de la Santa Trinidad o sea, Dios en tres personas. Esta verdad no es el punto central de este artículo, pero se menciona para poner el fundamento necesitado para aprender.


La Paloma
Mucha gente, incluyendo los que no son cristianos, saben que la paloma es uno de los símbolos del Espíritu Santo. En la Escritura de Lucas 3:22, leemos, "Y descendió el Espíritu Santo sobre él en forma corporal, como paloma, y vino una voz del cielo que decía: Tú eres mi Hijo amado; en ti tengo complacencia."
El hecho de que la paloma es uno de los símbolos del Espíritu Santo no significa que los que practican la magia negra no usan este animal en sus prácticas abominables. Algunas voluntarias del ministerio de Heavenly Manna (el maná del cielo) son testigos de esto, habiendo visto una paloma hechizada.
La Parábola de las Diez Vírgenes
Jesús enseñó muchas verdades mediante sus parábolas entre las cuales está la de las diez vírgenes (Mateo 25:1-12). En resumidas cuentas, las diez vírgenes prudentes tomaron aceite en sus vasijas, juntamente con sus lámparas. Las insensatas no tomaron aceite. Las insensatas se quedaron sin aceite y fueron a comprar más. Pero la Escritura dice que, "...mientras ellas iban a comprar, vino el esposo; y las que estaban preparadas entraron con él a las bodas; y se cerró la puerta. Después vinieron también las otras vírgenes, diciendo: Señor, señor, ábrenos! Mas él respondiendo, dijo: De cierto os digo que no os conozco" (Mateo 25:10-12).
¿Quién es el que nos da el Espíritu de Cristo (el esposo en la parábola)? Es el Espíritu Santo. Romanos 8:9 dice, "Mas vosotros no vivís según la carne, sino según el Espíritu, si es que el Espíritu de Dios mora en vosotros. Y si alguno no tiene el Espíritu de Cristo, NO ES DE ÉL." Por esta y muchas otras Escrituras sabemos que el aceite es uno de los símbolos del Espíritu Santo.
Lenguas Repartidas
Consideremos el pasaje de Hechos 2:1-4 el cual dice, "Cuando llegó el día de Pentecostés, estaban todos unánimes juntos. Y de repente vino del cielo un estruendo como de un viento recio que soplaba, el cual llenó toda la casa donde estaban sentados. Y se les aparecieron lenguas repartidas, como de fuego, asentándose sobre cada uno de ellos. Y fueron todos llenos del Espíritu Santo, y comenzaron a hablar en otras lenguas, según el Espíritu les daba que hablasen."
Lenguas repartidas están entre los símbolos del Espíritu Santo por este pasaje. Y, es interesante saber que algunos creen que el viento también simboliza al Espíritu.
Artículos Relacionados al Tema
¿Qué Dice la Biblia Sobre el Hablar en Lenguas?
---
Highly Recommended Christian Books
Double Portion of Elijahs Spirit: Soul Transfer in the Bible?

Don't be deceived! Read more.
Christian Help for Survivors of Ritualistic Child Abuse and Hardcore Satanism

Yes! The Bible deals with this very disturbing topic. Read an excerpt.
The Truth about Near Death Experiences

Don't be deceived! Read an excerpt.
When Christian Believers Struggle With Divine Healing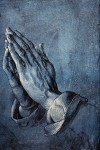 Get understanding on this important subject. Read an excerpt.
Lost Romance Found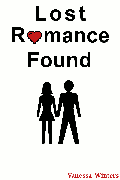 Can black magic interfere with love? Read an excerpt.
Este sitio web y su contenido tienen derechos de autor a nombre de Heavenly Manna - @ Heavenly Manna (HeavenlyManna.net) 2002-2016.
Comments/Comentarios:
Send Comments or a Private Message about One of Our Services / Envíe Comentarios o un Mensaje Privado acerca de nuestros servicios
El envío de comentarios admite un máximo de 10. Superada esa cantidad, el sistema cierra la recepción. NO UTILICE LENGUAJE PROCAZ NI PROFANO. Somos un equipo pequeño. Por favor, tenga paciencia mientras revisamos comentarios. Los mensajes privados acerca de nuestros servicios tienen prioridad.
, Wikimedia Commons. Multiple crosses image - Wikimedia Commons -