---
Join an International Dynamic Bible Study by Skype!
Eye-opening and life-changing Bible study for questions about the spirit world, the afterlife, the daily struggle of Christian living and so much more. Click here for more information.
---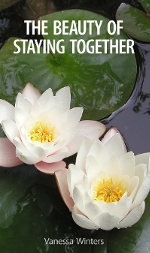 The Beauty of Staying Together
Calvina, the young battered wife of Duane, is in desperate need of a new start in life. Will her jealous husband, the mad man with whom she had been unequally yoked, prove too much to ever hope for a chance of staying together--a chance to fix her troubled marriage? Read chapter one now!
---
---
View Content By Specific Category
Christian Store Departments
---
Do You Yearn To Return to Old-Fashioned Real Church?
You're not alone! Click HERE for more information.
---
---

Las experiencias cercanas a la muerte: ¿Qué dice la Biblia cristiana?
¡Véase un extracto de este libro que nos hace abrir los ojos!
---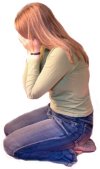 Help me with my unruly teenager!
Contact one of our nationally certified Christian life coaches who specializes in working with at-risk youth. Tell me more!
---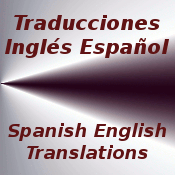 ---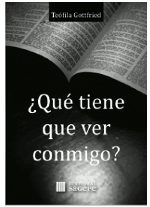 ¿Qué Tiene que Ver Conmigo? por Teófila Gottfried
¿Qué tiene que ver conmigo lo que dice la Biblia? ¿Sirve en estos días lo que se cuenta allí? ¿No son anticuadas sus enseñanzas? ¿Qué tengo que ver yo con gente que vivió hace dos, cuatro o seis mil años? ¿Es posible aplicar a mi vida algo de lo que dice la Biblia? ¿O los Diez Mandamientos es todo lo que enseña? En tal caso ¿puedo considerarme "buena persona" si los cumplo? Lo que leemos en la Biblia tiene que ver con todos los seres humanos, sean cristianos o judíos, ateos o agnósticos, budistas, musulmanes o adherentes a alguna de las filosofías o nuevas religiones que surgen en el mundo. ¿Por qué? Ver mayor información sobre este libro dinámico.
---
True Paranormal Stories From A Biblical Perspective
---
Historias Paranormales Verídicas: ¿Explica la Biblia Cristiana la quinta dimensión?
---
Christian Writers: Sell Your Book In Our Store!
Advertise your book to more than 25,000 readers for $10.00 a month. Get full information here.
Was Abraham's Faith Genuine? Did He Really Trust in God?

The Bible Says that Abraham Believed God
The New Testament scripture of Romans 4:3 says, "...Abraham believed God, and it was counted unto him for righteousness." Abraham was a servant of God who lived during Old Testament times into whose life we're given a glimpse by reading the book of Genesis. Believers in Christ are taught that they are the "seed of Abraham" and heirs to the heavenly promise if they walk in the same trust in God that this man did (Galatians 3:29). A good number of Christians often view themselves as poor excuses of the seed of Abraham when they question if they genuinely hold fast to their trust in God when he seems silent, mysterious, and even distant at times. But, is there any scriptural evidence that Abraham also battled confusion, weariness of waiting on God, and even amazement when faced with receiving blessings that, undoubtedly, seemed like pleasant dreams from which he had long ago awakened to reality? Yes, there are Bible passages that could, understandably, cause someone to question Abraham's faith and trust in God. They should not be overlooked or dismissed; they were recorded for the believer's growth and encouragement when they are understood. Let's take a look at them.
Seed of Abraham: Take Courage
The 17th chapter of Genesis sets the scene of when Abraham (Abram) was 99 years old and God appeared to him shortly before the fulfillment of the promise of the birth of a son--Isaac, from a barren and old wife. You can read this passage for yourself; however, I want to emphasize verses 15 thru 17 because I believe they reveal the final and most heated part of Abraham's fierce battle of faith. They read, "And God said unto Abraham, As for Sarai thy wife, thou shalt not call her name Sarai, but Sarah shall her name be. And I will bless her, and give thee a son also of her: yea, I will bless her, and she shall be a mother of nations; kings of people shall be of her. Then Abraham fell upon his face, and laughed, and said in his heart, Shall a child be born unto him that is an hundred years old? And shall Sarah, that is ninety years old, bear..." (Gen. 17:15-17)?
It shouldn't be hard for anyone who has lived even 20 years on Earth to understand how even a man of great faith in God like Abraham reached the point of reacting this way upon hearing the promise of the blessing. So much time had elapsed since he had first heard the promise. During that time, there were disappointments, confusion, and frustration that would have brought anyone to the point of not being able to do much more than "laugh" at hearing the "impossible." This was not a mocking laugh; rather, it was a laugh that said something like, "I've gotta see this one."
Evaluating Abraham's Faith and Trust in God
Again, Abraham's laughing was not mockery; it was astonishment. Is that personal opinion or does scripture prove that he wasn't mocking? This is not opinion; this is scripture. In the very same passage (Genesis, chapter 17), God gave Abraham instructions that were to be followed precisely before the arrival of the miracle baby--Isaac. The patriarch was to begin the practice of circumcision (Gen. 17:10-14). Abraham is seen acting in perfect obedience to the Lord in verses 23 thru 27 as he carried out circumcision. Why be obedient if there's no belief? Circumcision was no small matter and to obey such a commandment is one of the furthest things away from mockery. On the contrary, it was pure worship as it was the Old Testament and physical shadow of the New Testament and spiritual circumcision of the heart to be done by Jesus. When we truly give something up, including faith and trust in God, there's no more will power to do what the Lord says. Abraham's actions spoke louder than his laughing. His natural mind couldn't fathom what God was doing, but his spirit couldn't help but obey the one in which he trusted to be faithful.
Abraham understood that we can preach all day long that we have faith in God; but, if we don't do those things the Lord tells us, our "faith" is of no effect. James 2:17-18 reminds, "Even so faith, if it hath not works, is dead, being alone. Yea, a man may say, Thou hast faith, and I have works. Shew me thy faith without thy works (actions of obedience), and I will shew thee my faith
BY
my works. We might be ever so tired of waiting on what sometimes seems to be a God that is so slow and oblivious to the importance of the present life to man here on Earth. Upon hearing of the approach of blessing and deliverance, we might be tempted to laugh at what sounds like a fairy tale. But, whether we laugh, shake our heads in "disbelief," or hump our shoulders, the question is: will we get up and obey whatever it is God has instructed us to do? This is the action that truly worships God because it tells him that despite not knowing exactly what he's doing or why he's doing it, we trust him as true seed of Abraham.
"And being not weak in faith, he (Abraham) considered not his own body now dead, when he was about an hundred years old, neither yet the deadness of Sara's womb. He staggered not at the promise of God through unbelief; but was strong in faith, giving glory to God. And being fully persuaded that, what he had promised, he was able also to perform" (Romans 4:19-20).
Recommended reading:
Success by Positive Thinking or Faith in God?
Is Faith in God of Any Value?
---
Highly Recommended Christian Books
Double Portion of Elijahs Spirit: Soul Transfer in the Bible?

Don't be deceived! Read more.
Christian Help for Survivors of Ritualistic Child Abuse and Hardcore Satanism

Yes! The Bible deals with this very disturbing topic. Read an excerpt.
The Truth about Near Death Experiences

Don't be deceived! Read an excerpt.
When Christian Believers Struggle With Divine Healing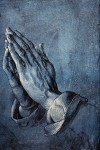 Get understanding on this important subject. Read an excerpt.
Lost Romance Found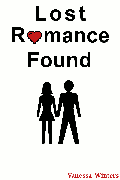 Can black magic interfere with love? Read an excerpt.

Copyright notice: This website and its content is copyright of © Heavenly Manna (HeavenlyManna.net) 2002-2016.

Comments/Comentarios:
Send Comments or a Private Message about One of Our Services / Envíe Comentarios o un Mensaje Privado acerca de nuestros servicios
Once comments reach 10, they close. IF YOU USE PROFANITY, WE WILL REJECT YOUR COMMENT AUTOMATICALLY.
We're a small team, please be patient as we review comments.
, Wikimedia Commons. Multiple crosses image - Wikimedia Commons -