---
Join an International Dynamic Bible Study by Skype!
Eye-opening and life-changing Bible study for questions about the spirit world, the afterlife, the daily struggle of Christian living and so much more. Click here for more information.
---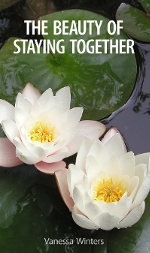 The Beauty of Staying Together
Calvina, the young battered wife of Duane, is in desperate need of a new start in life. Will her jealous husband, the mad man with whom she had been unequally yoked, prove too much to ever hope for a chance of staying together--a chance to fix her troubled marriage? Read chapter one now!
---
---
View Content By Specific Category
Christian Store Departments
---
Do You Yearn To Return to Old-Fashioned Real Church?
You're not alone! Click HERE for more information.
---
---

Las experiencias cercanas a la muerte: ¿Qué dice la Biblia cristiana?
¡Véase un extracto de este libro que nos hace abrir los ojos!
---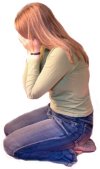 Help me with my unruly teenager!
Contact one of our nationally certified Christian life coaches who specializes in working with at-risk youth. Tell me more!
---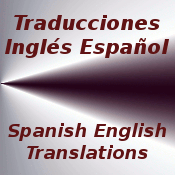 ---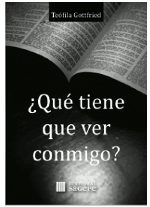 ¿Qué Tiene que Ver Conmigo? por Teófila Gottfried
¿Qué tiene que ver conmigo lo que dice la Biblia? ¿Sirve en estos días lo que se cuenta allí? ¿No son anticuadas sus enseñanzas? ¿Qué tengo que ver yo con gente que vivió hace dos, cuatro o seis mil años? ¿Es posible aplicar a mi vida algo de lo que dice la Biblia? ¿O los Diez Mandamientos es todo lo que enseña? En tal caso ¿puedo considerarme "buena persona" si los cumplo? Lo que leemos en la Biblia tiene que ver con todos los seres humanos, sean cristianos o judíos, ateos o agnósticos, budistas, musulmanes o adherentes a alguna de las filosofías o nuevas religiones que surgen en el mundo. ¿Por qué? Ver mayor información sobre este libro dinámico.
---
True Paranormal Stories From A Biblical Perspective
---
Historias Paranormales Verídicas: ¿Explica la Biblia Cristiana la quinta dimensión?
---
Christian Writers: Sell Your Book In Our Store!
Advertise your book to more than 25,000 readers for $10.00 a month. Get full information here.
Is Faith In God Of Any Value?

Faith in God in Practice
In Ecclesiastes 9.11-12, king Solomon wrote that, "...the race is not to the swift, nor the battle to the strong, neither yet bread to the wise, nor yet riches to men of understanding, nor yet favour to men of skill; but time and chance happeneth to them all."
When Solomon speaks of "time" happening to all, he is simply referring to the "power" of being in the right or wrong place at the right or wrong time. Even amidst the motivational teachings is this depressing truth has to be confronted. Notice that encouragement usually comes in the form of "Shoot for the moon, and even if you miss, you'll be among the stars."
If everyone is touched by
fate
, destiny, chance and time, what then is the advantage of faith in God? The advantage and comfort of placing one's faith in Christ is that although believers are sometimes touched by chance and time, God always has the backs of His servants covered. The Bible speaks of God placing a fence, often known as a "hedge" in the Bible, around those that serve Him (KJV, Job 1.9-10).
Christians must remember that the servants of God of whom they read in the Bible, were real men and women who faced the same tribulations, had the same aspirations for happiness, and asked the same questions as today's believers. The account of events in their lives are written for an example and to illustrate just how God's word looks in action so it may be more easily comprehended.
In the scripture of Mark 4.36-41, its written that, "when they had sent away the multitude, they took him even as he was in the ship. And there were also with him other little ships. And there arose a great storm of wind, and the waves beat into the ship, so that it was now full. And he was in the hinder part of the ship, asleep on a pillow. And they awake him, and say unto him, Master, carest thou not that we perish? And he arose, and rebuked the wind, and said unto the sea, Peace, be still. And the wind ceased, and there was a great calm. And he said unto them, Why are ye so fearful? How is it that ye have no faith? And they feared exceedingly, and said one to another, What manner of man is this, that even the wind and the sea obey him?"
What does the above account have to do with chance? Much, in many ways. First, the Christian seaman and fisherman is just as vulnerable to the chance of being caught in the fury of a storm at sea as the non-Christian. Although today man has the aid of weather tracking equipment, its a fact that furious storms can and do suddenly and unexpectedly arise in the ocean. This is especially seen in areas such as the Bermuda Triangle. Although the Triangle is no longer considered an unsolved mystery by many, its worth mentioning because one of the principle reasons its not deemed a mystery anymore is because its not the only area where ships and their crews vanish, never to be seen again. This is a reminder that not even the modern, sophisticated storm tracking devices can guarantee safe seafaring. However, even if God doesn't forewarn His people before they set sail, unlike the unbeliever, the believer is assured that unless he is in direct disobedience in setting sail, should the chance of a storm come upon him, he will be in the storm with Christ. Jesus told His followers, "...I am with you alway, even unto the end of the world" (Matthew 28.20). What is the believer's advantage to having Jesus with him? Again, it may be the difference between life and death because the Lord that allows chance to work, also has authority over it as Jesus demonstrates in commanding the storm to cease. Furthermore, He chastised His followers for being afraid which showed they were not using any sort of logic that would have been there through their faith in Him. They were in the boat with the Lord Himself, if nothing else, faith would have compelled them to grab hold of the sleeping Jesus, whom the storm couldn't take under to destroy. Faith would have assured them that If He can't go under, neither can they if they are clinging to Him.
There is also the example of Abraham and Hannah, two of God's servants. Abraham and his wife Sarah wanted a son. Hannah and her husband also wanted a son. Just as in modern times, there are those who are sterile who will not give birth no matter how positive they think, how hard they strive, or how determined they are. Abraham and Sarah attempted different methods, and they all failed. It required God's direct intervention, blessing, and answer to the prayer of faith. Again, the believers and the unbelievers are separated. The unbeliever, after he has done all in his might to do, has no more recourse, but the believer has God, for whom nothing is impossible (KJV, Luke 18.27) and to whom its delightful to give good gifts to His sometimes very helpless children (KJV, Luke 11.13). God blessed Abraham and his wife, and Hannah and her husband with a son.
Although the focus has been on survival and success in life in this present world, man is always reminded that death is approaching. Unfortunately, death may approach suddenly and unexpectedly according to the scripture of Ecclesiastes 9.12 which says that, "...man also knoweth not his time, as the fishes that are taken in an evil net, and as the birds that are caught in the snare, so are the sons of men snared in an evil time, when it falleth suddenly upon them."
There are both biblical and modern examples of such a truth. The lives of scores of men are suddenly and unexpectedly taken in natural disaster, accidents, and acts of violence and terrorism such as the tragedy that occurred on 9/11. There were miraculous stories of survival. Nevertheless, there's no reason to believe that there were no servants of God among the dead. How is their sudden death any different from the sudden death of the one who does not have his eternal hope and faith in God? In a more subtle way, a similar question was put to Jesus, ironically, in reference to the destruction and collapse of a tower that fell on people and killed them. In the passage of Luke 13.1-5, its recorded that, "there were present at that season some that told him of the Galileans whose blood Pilate had mingled with their sacrifices. (Pilate had people killed while they were performing their religious animal sacrifices.) And Jesus answering, said unto them, Suppose ye that these Galileans were sinners above all the Galileans, because they suffered such things? I tell you, Nay (no), but, except ye repent, ye shall all likewise perish. Or those eighteen upon whom the tower in Siloam fell, and slew (killed) them, think ye that they were sinners above all men that dwelt in Jerusalem? I tell you, Nay, but except ye repent, ye shall all likewise perish."
Jesus could not be any plainer in His admonishment to face the harsh reality of this world that bad things happen, and not only to sinners. His point and command to all is to come to repentance because even if He does not stop the hand of fate, allowing even His servants to pass into death, their backs are covered because He will resurrect them to eternal life. The one whose faith is not in Jesus, may not have time to get out the prayer of repentance and here is where chance and fate can send him into eternal doom because it is written that, "...it is appointed unto men once to die, but after this the judgment."
To have faith in God is to be covered by Him on all sides for all time in life and in death from whose grip the believer in Christ awaits freedom in the resurrection to eternal life. King Solomon was the wisest man to inhabit the Earth, until the birth of the God-man,
Christ Jesus
. In Ecclesiastes 12.13 he writes, "Let us hear the conclusion of the whole matter: Fear God, and keep his commandments, for this is the whole duty of man."
©2008 All Rights Reserved
Recommended reading:
Success by Positive Thinking or Faith in God?
---
Highly Recommended Christian Books
Double Portion of Elijahs Spirit: Soul Transfer in the Bible?

Don't be deceived! Read more.
Christian Help for Survivors of Ritualistic Child Abuse and Hardcore Satanism

Yes! The Bible deals with this very disturbing topic. Read an excerpt.
The Truth about Near Death Experiences

Don't be deceived! Read an excerpt.
When Christian Believers Struggle With Divine Healing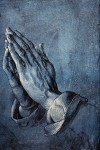 Get understanding on this important subject. Read an excerpt.
Lost Romance Found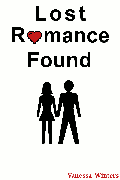 Can black magic interfere with love? Read an excerpt.

Copyright notice: This website and its content is copyright of © Heavenly Manna (HeavenlyManna.net) 2002-2016.

Comments/Comentarios:
Send Comments or a Private Message about One of Our Services / Envíe Comentarios o un Mensaje Privado acerca de nuestros servicios
Once comments reach 10, they close. IF YOU USE PROFANITY, WE WILL REJECT YOUR COMMENT AUTOMATICALLY.
We're a small team, please be patient as we review comments.
, Wikimedia Commons. Multiple crosses image - Wikimedia Commons -