---
Join an International Dynamic Bible Study by Skype!
Eye-opening and life-changing Bible study for questions about the spirit world, the afterlife, the daily struggle of Christian living and so much more. Click here for more information.
---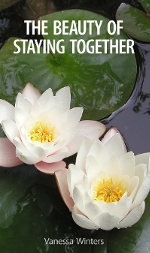 The Beauty of Staying Together
Calvina, the young battered wife of Duane, is in desperate need of a new start in life. Will her jealous husband, the mad man with whom she had been unequally yoked, prove too much to ever hope for a chance of staying together--a chance to fix her troubled marriage? Read chapter one now!
---
---
View Content By Specific Category
Christian Store Departments
---
Do You Yearn To Return to Old-Fashioned Real Church?
You're not alone! Click HERE for more information.
---
---

Las experiencias cercanas a la muerte: ¿Qué dice la Biblia cristiana?
¡Véase un extracto de este libro que nos hace abrir los ojos!
---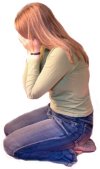 Help me with my unruly teenager!
Contact one of our nationally certified Christian life coaches who specializes in working with at-risk youth. Tell me more!
---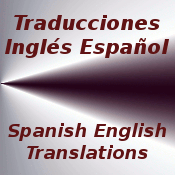 ---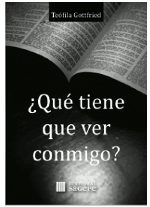 ¿Qué Tiene que Ver Conmigo? por Teófila Gottfried
¿Qué tiene que ver conmigo lo que dice la Biblia? ¿Sirve en estos días lo que se cuenta allí? ¿No son anticuadas sus enseñanzas? ¿Qué tengo que ver yo con gente que vivió hace dos, cuatro o seis mil años? ¿Es posible aplicar a mi vida algo de lo que dice la Biblia? ¿O los Diez Mandamientos es todo lo que enseña? En tal caso ¿puedo considerarme "buena persona" si los cumplo? Lo que leemos en la Biblia tiene que ver con todos los seres humanos, sean cristianos o judíos, ateos o agnósticos, budistas, musulmanes o adherentes a alguna de las filosofías o nuevas religiones que surgen en el mundo. ¿Por qué? Ver mayor información sobre este libro dinámico.
---
True Paranormal Stories From A Biblical Perspective
---
Historias Paranormales Verídicas: ¿Explica la Biblia Cristiana la quinta dimensión?
---
Christian Writers: Sell Your Book In Our Store!
Advertise your book to more than 25,000 readers for $10.00 a month. Get full information here.
The Armor Of God for Christian Spiritual Warfare: The Belt Of Truth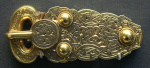 Put on the whole armor of God that ye may be able to stand against the wiles of the devil. For we wrestle not against flesh and blood, but against principalities, against powers, against the rulers of the darkness of this world, against spiritual wickedness in high places. Wherefore, take unto you the whole armor of God that ye may be able to withstand in the evil day, and having done all to stand; stand therefore, having your loins girt about with truth...(KJV, Ephesians 6:11-14).

This article is the first in a series of studies on how to dress in the armor of God, beginning with the girding of the loins with the belt of truth. A separate, but complimentary study on principalities, powers, and the rulers of the darkness, is scheduled to be released by the end of 2010.

"Loins" refer to the lower back of the body, between the ribs and the hipbones. the lower region of the back is figuratively considered to be the seat of the one's strength. People who appear to be mentally weak are often described as being "spineless" or having no "back bone". Such a popular saying is not without biblical basis. Proverbs 31:17 says, "She girdeth her loins with strength." It's also written in Job 40:16 that, "...His strength is in his loins." Lastly, Job 38:3 reveals what God said to Job out of the whirlwind at the end of his suffering. God invited Job to enter into a conversational debate with him. Although Job quickly humbled himself by refusing, notice the words of the Lord in the third verse. "Gird up thy loins like a man." The phrase, "gird up thy loins" means "get ready to fight." A certain amount of strength is always needed in a fight.

The armor of God includes a belt made of truth. What is truth? Jesus said, "Sanctify them through thy truth. Thy word word is truth" (St. John 17:17). God's word is truth. When his word is believed and put into practice on a continuous basis, it becomes a spiritual belt to the believer in Christ.

Since the belt of truth is spiritual, it's used to gird the spiritual loins of a man. What and where are the spiritual loins? The answer is found in scripture. 1 Peter 1:13 says, "Gird up the loins of your mind...." The apostle Peter is warning believers to get ready to fight a mental and spiritual battle. He is telling the Christian to be strong in his mind, to have a mental backbone. His words are in perfect agreement with the word of Jesus who said, "Let your loins be girded about..." (Luke 12:35).

How does one gird up his mental and spiritual loins? How does one make himself be strong when he is not? The Bible gives very specific, simple instruction on how one girds up his spiritual loins. First, he must study God's word so he knows what the commands, warnings, blessings, and promises are. Why is this important? It was stated earlier that the word of God itself is truth, in other words, the belt. If one doesn't know truth, how can he gird himself with it? It's the word of God that tells the weak that they can do all things through Christ who strengthens him (Philippians 4:13). How does Christ strengthen a weak mind? Again, the Bibles give the answer. Romans 12:2 says, "Be ye transformed through the renewing of your mind." Christ transforms an individual who studies and meditates on his word to obey it, by giving him a new mind, a strong one to replace the weak one. 2 Corinthians 5:17 says, "...If any man be in Christ, he is a new creature...." In 1 Corinthians 2:16, the apostle Paul reminds believers that they, "have the mind of Christ." Finally, 2 Timothy 1:7 assures that, "...God hath not given us the spirit (mind) of fear, but of power, and of love, and of a sound mind."

The attainment of a new mind takes time, much effort, and dedication. A believer will fully cooperate with Christ or he will not be fully transformed.

In addition to dedicated study of the word of truth, the believer must engage in the prayer of which Paul speaks in the same passage where he teaches the armor. There is a clue there--fervent prayer in the spirit. This is the other physical action in which a believer must faithfully engage if he is to dress for spiritual battle. Jesus said, "men ought always to pray and not to faint" (Luke 18:1).

The Bible actually gives a real-life example of how prayer in the spirit dresses one for battle. In the book of the acts of the apostles, persecution of believers begins. The Lord caused the account of when frightened followers of his clamored to him for strength. They had been threatened by the government not to preach Christ. They were afraid. They did not deny their fear, nor the weakness of their minds. Instead, they stood on the word of God that they could do all things through Christ who strengthens. They then engaged in fervent prayer in the spirit and thus, girded up the loins of their minds with the belt of truth.

Acts 4:18, 23-31 says, "And they called them and commanded them not to speak at all nor teach in the name of Jesus. And being let go, they went to their own company and reported all that the chief priests and elders had said unto them. And when they heard that, they lifted up their voice to God with one accord. And (they) said, 'Lord, thou art God which hast made heaven and earth and the sea, and all that in them is, who by the mouth of thy servant David hast said, 'Why did the heathen rage, and the people imagine vain things?' The kings of the earth stood up, and the rulers were gathered together against thy holy child, Jesus whom thou hast anointed. Both Herod and Pontius Pilate, with the Gentiles, and the people of Israel, were gathered together for to do whatsoever thy hand and thy counsel determined before to be done. And now, Lord, behold their threatenings and grant unto thy servants that with all boldness they may speak thy word. By stretching forth thine hand to heal, and that signs and wonders may be done by the name of thy holy child Jesus. And when they had prayed, the place was shaken where they were assembled together. And they were were all filled with the Holy Ghost and they spoke the word of God with boldness."

© 2008 All rights reserved

Recommended reading:

The Armor of God: The Breastplate of Righteousness
The Armor of God: The Shoes of Peace

Image:
Wikimedia Commons
Michael Wal
---
Highly Recommended Christian Books
Double Portion of Elijahs Spirit: Soul Transfer in the Bible?

Don't be deceived! Read more.
Christian Help for Survivors of Ritualistic Child Abuse and Hardcore Satanism

Yes! The Bible deals with this very disturbing topic. Read an excerpt.
The Truth about Near Death Experiences

Don't be deceived! Read an excerpt.
When Christian Believers Struggle With Divine Healing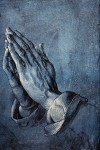 Get understanding on this important subject. Read an excerpt.
Lost Romance Found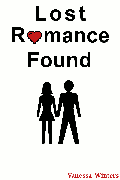 Can black magic interfere with love? Read an excerpt.

Copyright notice: This website and its content is copyright of © Heavenly Manna (HeavenlyManna.net) 2002-2016.

Comments/Comentarios:
Send Comments or a Private Message about One of Our Services / Envíe Comentarios o un Mensaje Privado acerca de nuestros servicios
Once comments reach 10, they close. IF YOU USE PROFANITY, WE WILL REJECT YOUR COMMENT AUTOMATICALLY.
We're a small team, please be patient as we review comments.
, Wikimedia Commons. Multiple crosses image - Wikimedia Commons -