---
Join an International Dynamic Bible Study by Skype!
Eye-opening and life-changing Bible study for questions about the spirit world, the afterlife, the daily struggle of Christian living and so much more. Click here for more information.
---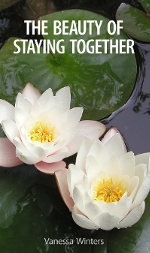 The Beauty of Staying Together
Calvina, the young battered wife of Duane, is in desperate need of a new start in life. Will her jealous husband, the mad man with whom she had been unequally yoked, prove too much to ever hope for a chance of staying together--a chance to fix her troubled marriage? Read chapter one now!
---
---
View Content By Specific Category
Christian Store Departments
---
Do You Yearn To Return to Old-Fashioned Real Church?
You're not alone! Click HERE for more information.
---
---

Las experiencias cercanas a la muerte: ¿Qué dice la Biblia cristiana?
¡Véase un extracto de este libro que nos hace abrir los ojos!
---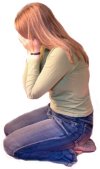 Help me with my unruly teenager!
Contact one of our nationally certified Christian life coaches who specializes in working with at-risk youth. Tell me more!
---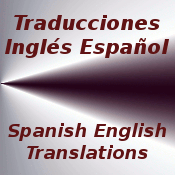 ---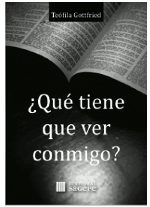 ¿Qué Tiene que Ver Conmigo? por Teófila Gottfried
¿Qué tiene que ver conmigo lo que dice la Biblia? ¿Sirve en estos días lo que se cuenta allí? ¿No son anticuadas sus enseñanzas? ¿Qué tengo que ver yo con gente que vivió hace dos, cuatro o seis mil años? ¿Es posible aplicar a mi vida algo de lo que dice la Biblia? ¿O los Diez Mandamientos es todo lo que enseña? En tal caso ¿puedo considerarme "buena persona" si los cumplo? Lo que leemos en la Biblia tiene que ver con todos los seres humanos, sean cristianos o judíos, ateos o agnósticos, budistas, musulmanes o adherentes a alguna de las filosofías o nuevas religiones que surgen en el mundo. ¿Por qué? Ver mayor información sobre este libro dinámico.
---
True Paranormal Stories From A Biblical Perspective
---
Historias Paranormales Verídicas: ¿Explica la Biblia Cristiana la quinta dimensión?
---
Christian Writers: Sell Your Book In Our Store!
Advertise your book to more than 25,000 readers for $10.00 a month. Get full information here.
How To Use The Armor Of God : The Breastplate Of Righteousness

This article is the second in a series of an introductory Christian study on the armor of God that was launched with the first article, The Armor Of God For The Christian: The Belt Of Truth. It's strongly recommended that readers begin their study on the belt of truth. Simply search with the keyword: belt.

The scripture of Ephesians 6:14 says, "Stand therefore having your loins girt about with truth, and having on the breastplate of righteousness...." The breastplate of righteousness is part of the armor of God in which the Christian is told to dress. It should be noted that dressing for battle is not an option for true believers, it's a commandment. Jesus came to destroy the works of the devil (1 John 3:8). Satan has a kingdom comprised of the kingdoms of this present world (2 Corinthians 4:4, Matthew 3:2). Whenever two kingdoms oppose each other, there's war. All Christians should be in opposition, in some form or another, to the kingdom of Satan. Ephesians 5:11 says to reprove the unfruitful works of darkness.

It should be remembered that the Bible says, "The Lord is a man of war" (Exodus 15:3). The truth is that the man of war sends his servants to do war, which is why a servant of Christ is also called a soldier of Christ, and has weapons of warfare (2 Corinthians 10:4, 2 Timothy 2:3-4). The Bible even teaches that the Lord is commander of an army that will defeat all of the Satanic armies of the world in a final battle (Revelation 19:19). It is no wonder that it teaches much on the armor of God.

What part does the breastplate of righteousness play in Christian spiritual warfare? The believer must first understand that the power of God enters the life of the Christian who lives in righteousness, which is simply obedience to Christ. If his righteousness is according to the law of the Old Covenant (Old Testament), tradition, his own philosophy on life, or anything else outside of the doctrine of Christ, he establishes his own righteousness. This is repeatedly warned against in the biblical scriptures. We cannot wear the breastplate of righteousness if we have our own righteousness.

Romans 10:3 says, "For they being ignorant of God's righteousness, and going about to establish their own righteousness, have not submitted themselves unto the righteousness of God." And, Philippians 3:9 says, "And be found in him not having mine own righteousness, which is of the law, but that which is through the faith of Christ, the righteousness which is of God by faith." Finally, Mark 7:8 records Jesus having said, "For laying aside the commandment of God, ye hold the tradition of men."

Again, what part does the breastplate of righteousness play in Christian spiritual warfare? Simply put, righteousness is power. It is the power of God in the believer engaged in spiritual warfare. The possession of power is essential in war. What sensible commander would send weak and powerless soldiers into battle? Likewise, God doesn't send the powerless to do spiritual warfare.

Do the scriptures actually say that the breastplate of righteousness is power in the believer's life? Yes, they do. Jesus said directly to his disciples, "Behold, I give unto you power to tread on serpents and scorpions, and over all the power of the enemy...(Luke 10:19).

Although the scripture speaks of the power that the believer in Christ receives, it doesn't say anything about power being associated with righteousness. What is the connection between righteousness and power? The scriptures make the connection. 2 Timothy 2:12 says, "If we suffer, we shall also reign with him...." To reign is to have power.

What has suffering to do with righteousness? Everything, because righteousness is the absence of sin. To love God is the first commandment; to love one's neighbor as oneself is the second. All of the law and the prophets hang on these commandments (Matthew 22:37-40).

Perfect love for God compels obedience to him even to the suffering of the last enemy, which is death (1 Corinthians 15:26). Notice that 2 Timothy 2:12 says, "If we suffer, we shall also reign with him." How can one reign if he has no power? He can't. Does the Christian's power come only in the afterlife to reign in the kingdom of heaven? No, it doesn't. The Christian's reign begins now, on this present earth. God gave him power over sin in his own life so that he should, "...Live soberly, righteously, and godly in this present world (Titus 2:12). God gave him a power over the power of the one in the world (Satan) (1 John 4:4). God gave him power to preach the gospel (Acts 1:8). God gave him power to cast out devils in Jesus' name (Mark 16:17). The list could go on.

It should be remembered that in the beginning, Adam and Eve were created in righteousness. Therefore, they were given dominion and power to rule the earth when God said to them, "...Replenish the earth and subdue it" (Genesis 1:28). To subdue something is to rule over it. Later, Satan is called the god, or ruler of the present age (world) in 2 Corinthians 4:4).

What happened to Adam and Eve's rulership? Simply put, they lost it when they fell from righteousness. The Bible says, "But of him are ye in Christ Jesus who of God is made unto us wisdom, and righteousness, and sanctification and redemption" (1 Corinthians 2:30).

Although the obedient servant of Christ cannot immediately return to paradise, he is spiritually restored to dominion. This means that when the enemy's forces attack him, they do battle directly with the Lord himself, the man of war. When has the man of war ever lost a battle? Never.

It's imperative that the serious Christian know and fully understand God's word because it's his instruction book in righteousness, his power and dominion. To obey the word of God is in itself to dress oneself in the breastplate of righteousness, the breastplate of power.

All scripture is given by inspiration of God and is profitable for doctrine, for reproof, for correction, for instruction in righteousness (2 Timothy 3:16).
---
Highly Recommended Christian Books
Double Portion of Elijahs Spirit: Soul Transfer in the Bible?

Don't be deceived! Read more.
Christian Help for Survivors of Ritualistic Child Abuse and Hardcore Satanism

Yes! The Bible deals with this very disturbing topic. Read an excerpt.
The Truth about Near Death Experiences

Don't be deceived! Read an excerpt.
When Christian Believers Struggle With Divine Healing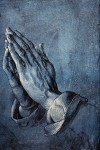 Get understanding on this important subject. Read an excerpt.
Lost Romance Found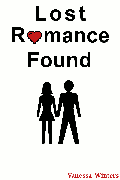 Can black magic interfere with love? Read an excerpt.

Copyright notice: This website and its content is copyright of © Heavenly Manna (HeavenlyManna.net) 2002-2016.

Comments/Comentarios:
Send Comments or a Private Message about One of Our Services / Envíe Comentarios o un Mensaje Privado acerca de nuestros servicios
Once comments reach 10, they close. IF YOU USE PROFANITY, WE WILL REJECT YOUR COMMENT AUTOMATICALLY.
We're a small team, please be patient as we review comments.
, Wikimedia Commons. Multiple crosses image - Wikimedia Commons -